Jay Z net worth is one of the most interesting ones in celebrity circles. He is one of the most successful hip-hop artists in the world, having risen steadily over the years. He has worked hard to amass his wealth through his singing career and entrepreneurial ventures. Fans keep up with their favourite celebrities.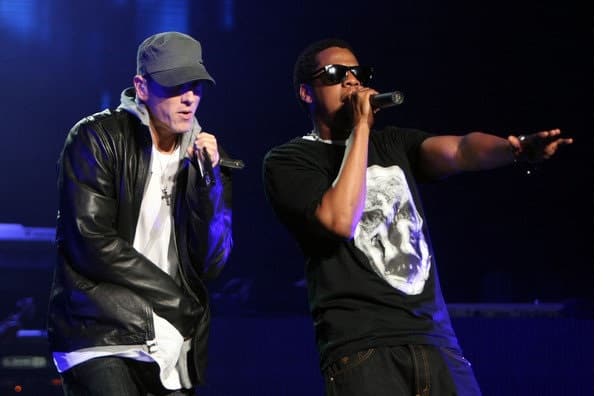 Jay Z is not popular for no reason. The artist has been in the music scene for quite some time now. He has made a name for himself both in the music industry and the world of business. Being a smart businessman, he has been able to grow his net worth to $930 million according to celebritynetworth. Forbes, as at 2018 put Jay-Z networth at $900 million. Despite the variation in the figures, it is clear that Jayz is a wealthy man. Read on to discover how he made his money.
Details of Jay-Z net worth
Jay Z networth currently puts him in the lead when rich hiphop artists of the world are ranked. At over $900 million worth, he is definitely one of the very rich. it is not surprising therefore that he is able to afford a lavish lifestyle. After all, he works really hard to get there. So, how did he amass his wealth?
Knowing how much Jay Z is one thing, but getting to understand how he made it sheds a lot of light. Going by some of Jay Z quotes, it is clear that he works really hard to have what he owns today. It is never that easy. When you combine Jay Z and Beyonce net worth, the couple hit the billion dollar mark, something they first achieved in 2014. Combined, the two are worth $1.4 billion currently.
The journey of building wealth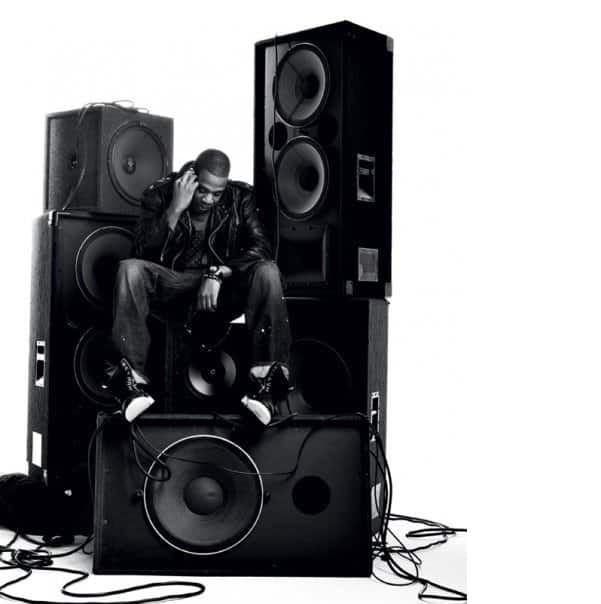 Jay was at the $300 million net worth mark in 2009. This changed by September 2012 when the net worth rose to $475 million. He then moved to the $500 million mark in 2013. By the time it was 2015, he was worth more than $600 million. From 2015 to 2019 his net worth skyrocketed thanks to the various business ventures we detail below. As of May 2019, he is worth at least $930 million.
Early life
Shawn Carter, commonly known as Jay Z was born in Brooklyn, New York in December 1969. He was raised by a single mother, together with his three siblings when the father abandoned them. He grew up in the notorious Marcy houses which were closed when he graduated from High-school. Together with his 2 classmates, he went on to become The Notorious B.I.G. and Busta Rhymes. He attended Trenton Central High School in Trenton, New Jersey. Unfortunately, due to lack of focus, he never graduated as he got entangled in drug peddling and even got shot multiple times.
He had always been interested in music. His mother's gift of a boombox saw him start writing lyrics and free-styling. This brought him some form of focus and around the 80s, he began making a name for himself in the neighborhood. By 1995 he was a co-founder of the recording company Roc-A-Fella Records with his partners Damon Dash and Kareem Biggs. This finally ended up in the umbrella Russell Simmons' Def Jam Records. Jay's first album titled "Reasonable Doubt" sold about 1.5 million copies in its first year. He went on to Jay-Z sell more than 100 million albums all over the world. Jay Z has won over 22 Grammy Awards. Each of his albums have gone platinum.
Business contributions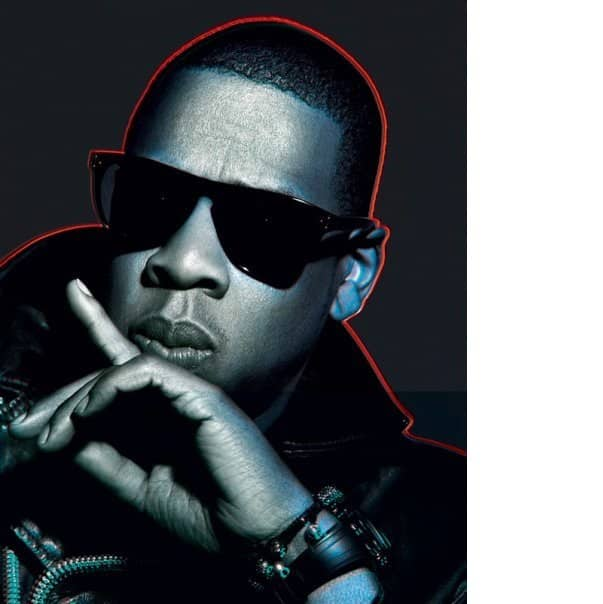 Jay has always considered himself a businessman. In 1999 Jay and Damon Dash co-formed a clothing line named Rocawear. As of 2000, the company's income generation was $50 million annually. When it peaked, the company earned $700 million a year.
Damon fell out with Jay Z in 2006 which saw him leave the company. In March 2007, Jay sold the rights to Rocawear to Iconix Brand Group for a whopping $204 million. He now has a small stake in its operations as he focuses on marketing, branding and licensing and development.
By March 2015, Jay became the majority owner of the music streaming service Tidal when he acquired $56 million. Tidal has had a value of over $600 million. He is also the co-founder of the 40/40 Club franchise of nightclubs. He was also instrumental in the team's movement from New Jersey to Brooklyn together with its majority owner who is a Russian billionaire Mikhail Prokhorov.
While he exited the team, he bought a minority stake in the Barclay's Center arena. He sold his stake at the team for the value of $2.35 million after launching his sports management business Roc Nation Sports. Due to the conflict of interest rules in the NBA, he had to sell his stake at the team. His sports management company mentioned earlier negotiates deals with for major athletes in a number of professional leagues.
Ventures worth noting
Apart from music and sports, Jay has made his money in different other ways. In 2014, he was the majority owner in champagne company named Armand de Brignac. Previously, he had served as a paid endorser but later decided to purchase the company completely. He is also known to have invested in a real estate partnership which was said to be building hotels and condominiums all over New York City. Also notable is his first record deal with Live Nation which was worth $150 million. Also, in 2017 he signed a second deal with the same company worth $200 million to last over 10 years.
READ ALSO: Richard Maponya biography: net worth, age, wife, house, cars
First hiphop billionaire in the world
JayZ and Beyonce are currently at 1.4 billion net worth combined. The music couple are doing great by all standards. It is only recently that Forbes announced Jays status as a billionaire in the hip-hop world. His wife Beyonce, on the other hand, made it to number 51 on the list of the wealthiest self made women in the world. Her net worth is $400 million.
About nine years ago, Jay Z met with Warren Buffet the billionaire who was impressed by him and remarked that it was only a matter of time before he became a sensation. True to the prediction, the hip hop artist has accumulated wealth and risen to the ranks of becoming one of the few billionaire entertainers, and the first hip-hop artist in the world to become one. He steadily grew his wealth through a liquor, real estate (homes in Los Angeles, art, the Hamptons, Tribeca) as well as his stakes in companies like Uber.
Property owned by Jay Z
In 2008 the couple bought a 7-bedroom mansion on an ultra-exclusive Indian Creek Island in Miami where they spent $8 million. They went on to sell the home in 2010 for $9.3 million. Beyonce, on the other hand, owns a $2.6 million home located in New Orleans.
Jay-Z is the owner of a $10 million apartment in NYC which he purchased on his own in 2004 for a cost of $6.85 million. In 2017, his wife Beyonce sold her long-time NYC condo for $9.95 million and purchased a condo in 2005 for $5 million. As of 2017, Beyonce and Jay-Z paid $26 million for their Pond House mansion in the Hamptons.
In the same 2017, Beyonce and Jay-Z together paid $88 million for a 30,000 square foot mansion in Bel Air, California. According to public records, the two took out a $52 million mortgage when they bought the house. Going by the mortgage rates that were available at the time, the couple are likely to pay $250,000 every month on their mortgage. The house has a full basketball court, is on a 2-acres piece of land, a 15-car garage, a media room, multiple pools as well as bulletproof windows.
Together they also own a $4 million private island in the Bahamas. When you add it all up, Beyonce and Jay-Z have at least $150 million worth of real estate in the United States that are available through find via public record searches. There is the possibility of them owning a lot more real estate abroad, not to mention any other hidden properties behind LLCs.
Considering what Jay Z net worth is, one can easily see how hard work pays. It takes a lot of effort and dedication, not to mention smart decisions and talent to accumulate this much wealth.
READ ALSO: