If you need a soapie teasers that will keep you always entertained without any dull or boring moments, then, you should consider watching Isibaya Teasers. The episodes are full of excitements and suspense. Every episode that you watch will always create a craving to want to know what is up with the succeeding episodes. While the South African TV soap opera airs every weekday at 8:30 p.m daily on Mzansi Magic, this article presents you with interesting highlights of what you should look out for in the episodes of Isibaya Teasers this month.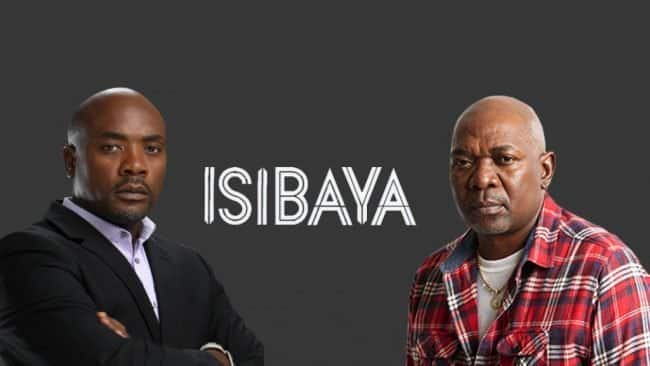 Isibaya soapie teasers is one of the most exciting soap operas in the South African movie entertainment industry. After it was officially launched on Monday, 18th of March, 2013, it has come to attract so many viewers within and outside the country. With the creative scripting, Isibaya Teasers TVSA has maintained its sense of humour over time and without any doubt, it is one of the main reasons why viewers have never gotten tired of watching.
Isibaya Teasers June 2019
Get excited and entertained as you watch the episodes of the Isibaya daily teasers this month. You will be educated and also informed as you take time out with your family to watch these beautiful episodes. Here is a run-down of what you should expect:
READ ALSO: Generations Teasers June 2019
Episode 61 - Monday, 3rd of June, 2019
What is likely to be the answer to the prayers of the wives, is it Aubrey Poo that the sophisticated and dashing advocate Fenyang is playing? This is worth finding an answer to in this episode. Also, Judas and Beauty are caught in a lie while the family of Ndlovu meditate on how to go about a traditional wedding that has no groom.
Episode 62 - Tuesday, 4th of June, 2019
Qaphela receives a gift that is unexpected and tragic, while Khanyi proposes an interesting deal which does not go well with everyone. Also, Phumelele reveals secret information unintentionally about Fenyang.
Episode 63 - Wednesday, 5th of June, 2019
Khanyi defends what she believes that Ntwenhle deserves and Qaphela comes up with a heart-warming suggestion. Also, Phumelele does what is in the best interest of her husband.
Isibaya Teasers - Thursday, 6th of June, 2019
Ntwenhle feels low and crushed because of the proceedings as Phumelele decides on the extent to which she has made up her mind go because of her husband and family. Then, Qaphela starts to turn his pain and anger against the world.
Episode 65 - Friday, 7th of June, 2019
Beauty is tormented by nightmares in which Judas could not help her overcome, and Phumelele surprises Fenyang. Then, at the time that Mandla's disappointed daughter made a heart-breaking decision, unfortunately, the father was too late to stop her.
Episode 66 - Monday, 10th of June, 2019
Khanyi and Mandla discover the enormity of Ntwenhle's unhappiness while Siphokazi and Sibongile are pleased when Cebisile and Phumelele did something that might be criticised for Mpiyakhe.
Episode 67 - Tuesday, 11th of June, 2019
As much as everyone tries to talk to Qaphela, it only ends up alienating him the more while Fenyang meets Mpiyakhe and Mkabayi.
Isibaya Teasers - Wednesday, 12th of June, 2019
The problems that Fenyang is going through personally affects his professional life while Beauty receives a visit at the B&B which she never expected. Also, Ntwenhle embraces what she used to be.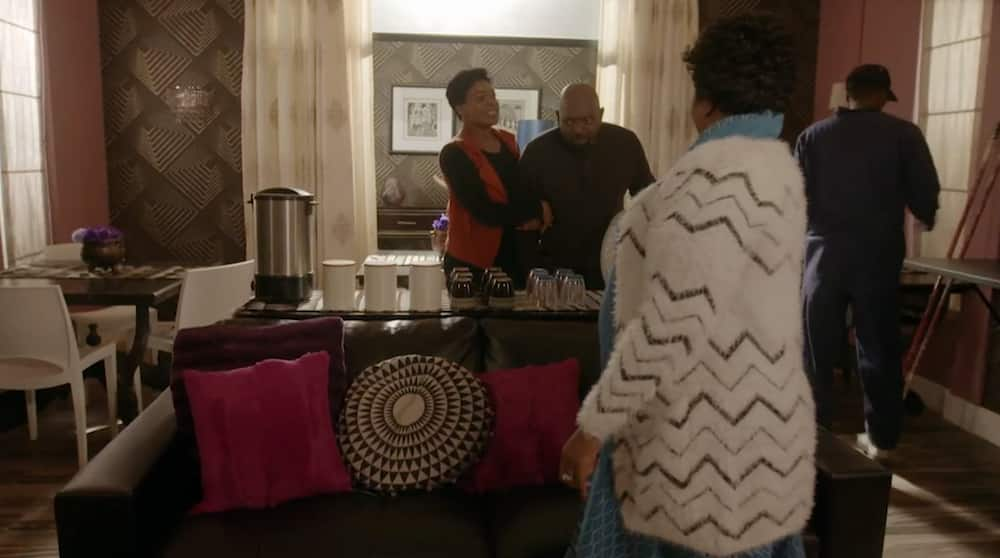 Episode 69 - Thursday, 13th of June, 2019
Judas feels extraordinarily nervous and worried when Jerry goes in search of the surveillance footage, and Fenyang starts to milk the Zungu money machine. Then, Ntwenhle goes deeper in her old ways alongside her old friend, Nikiwe.
Episode 70 - Friday, 14th of June, 2019
Fenyang had to reveal his shortcomings in his marriage, but he still had a minor victory in court while Ntwenhle ends up in trouble, and Mandla with S'bu arrives in Lamontville.
Episode 71 - Monday, 17th of June, 2019
Qaphela devises a strategy on how to revenge as it dawns on Mkabayi that she is not totally free yet.
Episode 72 - Tuesday, 18th of June, 2019
Judas decides to recklessly spend money after he could not reach out to his son while Mkabayi is not comfortable with her 'ankle bracelet'. Then, as Fenyang starts to dig further, he ends up upsetting the Zungus.
Episode 73 - Wednesday, 19th of June, 2019
Mkabayi outsmarts Chonco, but then, she earns her freedom at the expense of another person while the Zungu wives struggle to force out enough money that would meet up with Fenyang's fees.
Episode 74 - Thursday, 20th of June, 2019
Judas goes to KwaZulu-Natal while Qaphela leverages on his absence to come up with his revenge plan. The freedom of Mkabayi is held down in jeopardy while Fenyang finds a flaw in the story of Zungu explaining what happened when Shoes was shot.
READ ALSO: Scandal! Teasers: June 2019
Isibaya Teasers - Friday, 21st of June, 2019
The family celebrates with a sumptuous meal as things seem to be working out as planned for Qaphela before Jerry steps in. But then, Mkabayi prefers to be on the run instead of going back to jail.
Episode 76 - Monday, 24th of June, 2019
Qaphela was able to avert failure because of his quick thinking, although it ended up causing disaster for another member of the family. Siphokazi surrenders the law because of Mkabayi while Sibongile experiences the trauma of her kidnapping again when she was questioned by Fenyang.
Episode 77 - Tuesday, 25th of June, 2019
Qaphela likes to watch as his father comes apart at the seams. Plans for the wedding are still ongoing while Mandla makes a secret plan with Dabula, and Jabu inquires if Mabuyi would like to come to Johannesburg for the purpose of recording some music.
Episode 78 - Wednesday, 26th of June, 2019
The truth almost leaks out to Jerry as Cebisile's career is in jeopardy after she decides to conspire with a witness, and Dabula and Mandla execute their plan.
Episode 79 - Thursday, 27th of June, 2019
What Qaphela has held a secret is gradually unravelling with a development that is shocking while Cebisile and Fezile secretly plan to keep Fenyana away from finding out the truth.
Isibaya Teasers - Friday, 28th of June, 2019
A devastating truth leaks out to Judas while the battle lines between father and son are drawn, and then, Mabuyi shares with Duma her shocking decision.
After you have watched the episodes of Isibaya Teasers for this month, if you think that is all or no other episodes can be more entertaining and informative than what you have watched, then, you should look forward to the episodes for the next month. Besides, remember to bookmark this website so that you can keep up with the latest on your favourite soap opera.
READ ALSO: Isibaya Teasers: May 2019