It is interesting to see how Isithembiso Teasers are gradually gaining preference over other South African telenovelas especially for the fact that it is one of the latest television drama soapie series in the country's entertainment industry. One of the reasons adduced for this is because of the suspense, creativity and other 'ingredients' that make the best drama series different from other TV drama series embedded in it. Therefore, if you watched the previous teasers of Isithembiso and you are already eager to know what happens next, follow through this article.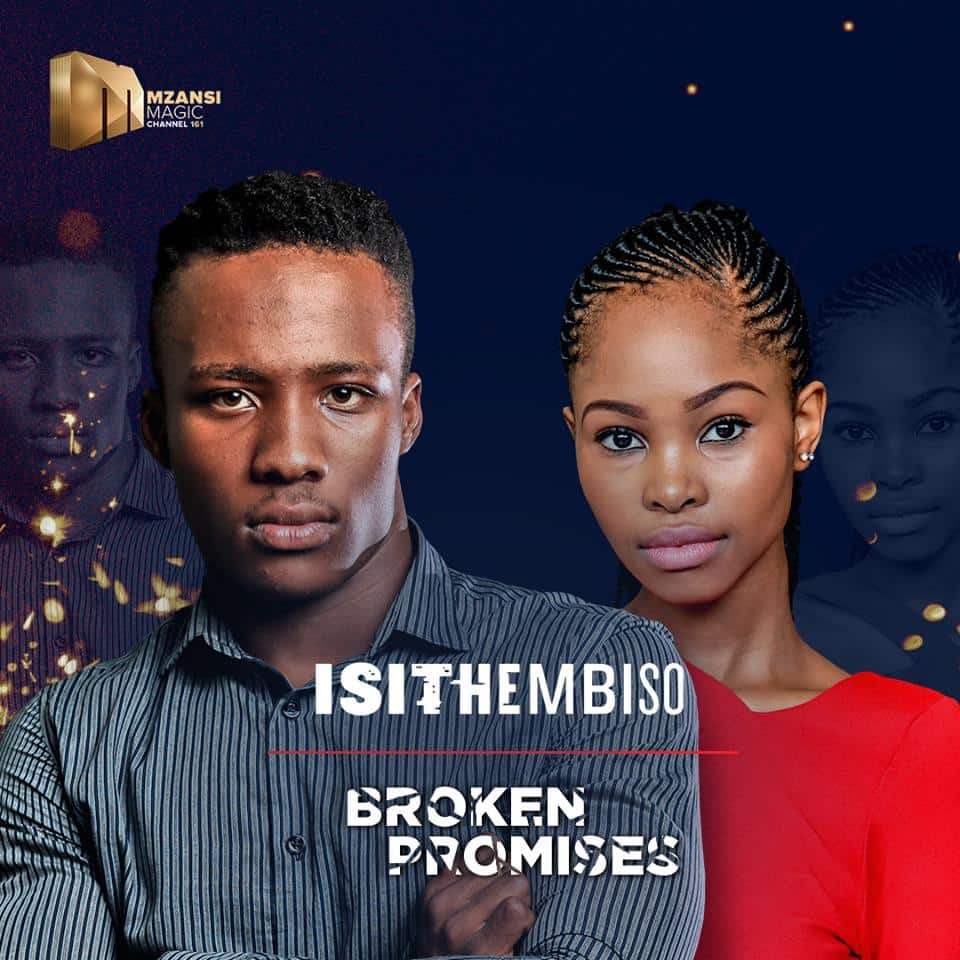 Telenovela Isithembiso the teasers is one of Mzansi Magic's new TV drama series that started airing on Monday, 3rd of April, 2017 as a replacement of the famous "Greed & Desire" drama series. Now in its third season, the soap opera was created by Bomb and produced by same. Isithembiso Mzansi teasers is about two young people who found themselves in the City of Gold because of their search for fortune, education, opportunities and also for familial ties. It also looks into the choices, ambitions and the consequences of the kind of lives that Mzansi youth live today.
Isithembiso Teasers June 2019
Before each episode is aired, here are the highlights of Isithembiso Mzansi Magic teasers for June 2019. As you will find out, this month's teasers is worth sacrificing your time to catch up with as it promises to entertain, educate and also inform you beyond what you have experienced in the past. It is a must-watch for every young person.
READ ALSO: Isithembiso Teasers: May 2019
Episode 46 - Monday, 3rd of June, 2019
Tshepo needs to decide over being a Kunene while Zoleka engages her heart with boggling questions, and Cheez is closer to winning the ultimate prize.
Episode 47 - Tuesday, 4th of June, 2019
In the episode of Isithembiso soapie teasers for today, Lihle unveils a part which renders Palesa unsettled, and Ma Dolly keeps frustrating Kero concerning Vivian. Also, Abednego is left with no option except to apologise.
Episode 48 - Wednesday, 5th of June, 2019
Cheez finds out the man who puts a smile on Titus' face while Vivian beckons on Chunks to assist her with her would-be mother-in-law, and Oscar makes Abednego to become restless again.
Episode 49 - Thursday, 6th of June, 2019
Ma Dolly tries so hard to make sure that her anger is not revealed to Vivian and the passions of Nhlamulo go tapering towards the top. Also, Palesa receives a slap unbelievably.
Episode 50 - Friday, 7th of June, 2019
Cheez discovers that every of his hard work did not go in vain while Nhlamulo summons the courage and moves boldly before everyone, and Abednego puts forth a secret call to the police.
Episode 51 - Monday, 10th of June, 2019
Nhlamulo convinces himself that the choice he made is right while Palesa spends time getting back her strength. Diamond loses his shine while the past life of Indy catches up with him with a massive demand on him.
READ ALSO: Generations Teasers June 2019
Episode 52 - Tuesday, 11th of June, 2019
A new Lihle emerges as Zoleka is pressured to assist Diamond, and Cheez receives an alert to stay attentive. Then, Indy leaves the building.
Episode 53 - Wednesday, 12th of June, 2019
Uncle Koloi hears about the money Diamond was paid after the termination of his employment while Lihle and Banzi reminisce on the past, and Cheez suddenly halts the negotiations between himself and Mr Titus.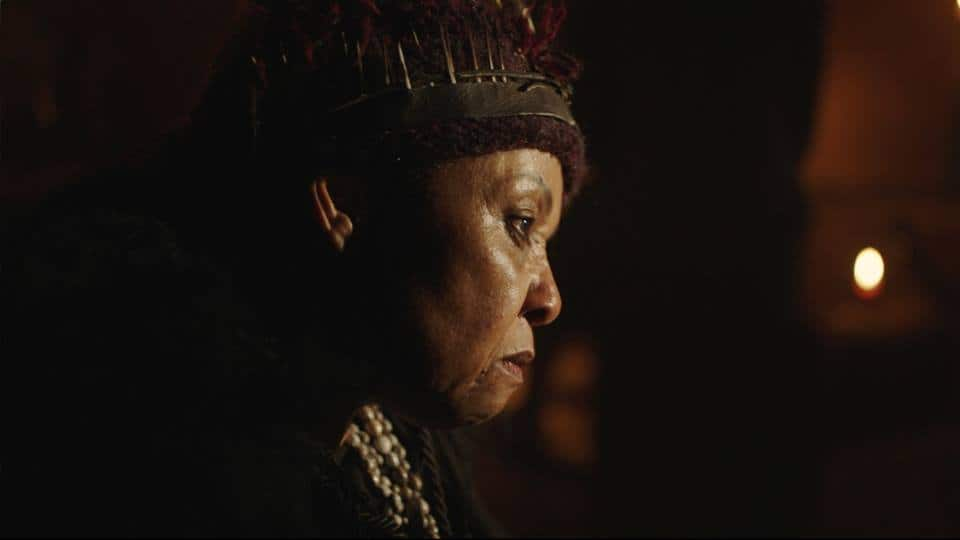 Episode 54 - Thursday, 13th of June, 2019
Cheez gives Titus his attention and Zamani shows up for Indy's cause while the appreciation note of Pastor Absalom about Lihle sparks up jealousy in Banzi.
Episode 55 - Friday, 14th of June, 2019
Lihle meets with an old enemy while Cheez plans concerning his future with Palesa in mind, and Koloi causes Diamond lots of financial problem.
Episode 56 - Monday, 17th of June, 2019
The return of Ethel sparks up huge problem for Lihle while Diamond makes all effort to have back his money, and Jackson increases his fee.
Episode 57 - Tuesday, 18th of June, 2019
Ethel threatens that she would reveal Lihle's secret while there is increased tension between Abednego and Indy. Then, Diamond has a craving to make Milner's a success.
Episode 58 - Wednesday, 19th of June, 2019
Banzi makes an effort to contain the uncontrolled Ethel while Pastor Absalom opens Lihle's eyes to another way. Also, there is pressure on Zoleka augment for the family while Ayanda augments for Zamani.
Episode 59 - Thursday, 20th of June, 2019
The anger of Lihle at Banzi increases while Diamond tirelessly goes after a musician who would make Milner's to be well known. Also, Abednego exposes a chance of loss with Chunks.
Episode 60 - Friday, 21st of June, 2019
Tragedy strikes while Lihle is preparing to make Palesa privy to the truth, and Abednego makes a decision that has a significant effect on him. Flow-T rudely awakens Diamond.
Episode 61 - Monday, 24th of June, 2019
Banzi becomes so worried concerning the health of his mother while a shocking truth opens up to Palesa. Then, Diamond fights tooth and nail to make sure Milner's gets back in shape.
READ ALSO: 10 interesting facts about Sho Madjozi you may have missed
Episode 62 - Tuesday, 25th of June, 2019
The confession of Lihle stuns Palesa while the plan that Diamond has for Milner's launch unveils. Then, Pastor Absalom mounts pressure on Banzi to do what is right.
Episode 63 - Wednesday, 26th of June, 2019
Ethel defends her life while Diamond almost admits his mistakes, and Chunks compels Kero to commit his life into Indy's hands once again. Also, Anathi wins back a friend.
Episode 63 - Thursday, 27th of June, 2019
Ethel divulges a piece of information that surprises everyone concerning her health while Koloi rattles Bones. Also, Indy and Zamani provoke Jackson, and Jackson, on the other hand, had to smell a rat.
Episode 64 - Friday, 28th of June, 2019
Koloi and Diamond go gangsta as a way of launching the new Milner's while Indy makes Chunks to understand his feelings for her. Then, Zamani and Indy take down Jackson while a guy flirts on Anathi.
If you have been missing episodes or you are yet to join several other viewers to watch Isithembiso Teasers, make sure that you do not miss out from this month's episodes. There are lots of educative scenes that you will learn from. You can also rest assured of the best of time as you watch your favourite teasers this month.
READ ALSO: Zoe Mthiyane biography: Age, Height, Baby, Husband, Drinking Problem and Movies