Things keep getting more interesting as each episode of your favourite Rhythm City Teasers unravels new mysteries that create a curiosity to want to know what happens next in the minds of the viewers. Whether you have been an ardent watcher of this exciting South African soap opera or you are just getting to watch, these June teasers are so interesting that you will not pray to miss an episode. So, if you are so curious to have an idea of the exciting scenes that trail the new episodes then this article is worth reading.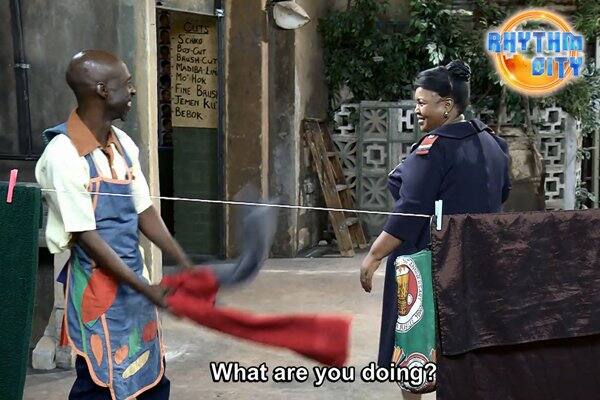 Rhythm City soapie teasers is a compelling musical drama series that was premiered on e.tv more than eleven years now. Its airing was a replacement of "Backstage" which is a television soapie drama series targeted at the youth. The focus of the Rhythm City etv teasers is about the tribulations and trials that people who are striving to break into the music industry face. It also looks into challenging issues like backstabbing, homosexuality, drug addictions and infidelity, among others.
Rhythm City Teasers June 2019
Rhythm City daily teasers is known for its consistency in terms of humour and information. You cannot watch the episodes and not get fascinated. You have the privilege of satisfying your curiosity as you have a glimpse of what each day's episode is like. Consequently, below is the highlights of what you should expect in the Rhythm City Teasers this month.
READ ALSO: Rhythm City Teasers: May 2019
Episode 3106 - Monday, 3rd of June, 2019
Puleng decides on whether she wants to expose the affairs or not while Mapula pays a visit to Banele at the police station. Then, Kop and Jamaica lock horns.
Episode 3107 - Tuesday, 4th of June, 2019
Do you think that Puleng and Suffo are really at the end of the road? Check out today's episode. Also, Mapula tries to assist Banele while the financial situation of Jamaica worsens the more.
Episode 3108 - Wednesday, 5th of June, 2019
It is glaring that both Mapula and Jamaica are in desperation to get money while Suffo has to adjust to his new life.
Rhythm City Teasers - Thursday, 6th of June, 2019
Bash has started to suspect his new friend while Mapula secretly moves Banele into the house of Khuses, and Kop punishes Jamaica.
Episode 3110 - Friday, 7th of June, 2019
Bash further improves on the state of things with CC as Mzi moves out, and Banele defends himself at the university. Jamaica and Kop are yet to settle the fight between themselves.
Episode 3111 - Monday, 10th of June, 2019
Bash prepares himself and also plans to let CC know the truth while Banele is eventually caught as he hides out in Khuses, and also, the water in the yard is cut off.
Episode 3112 - Tuesday, 11th of June, 2019
The long-hidden truth about Bash leaks out to CC as Banele receives his judgment from the university and the crisis about the cutoff water gets worsened.
READ ALSO: Isibaya Teasers: June 2019
Episode 3113 - Wednesday, 12th of June, 2019
Puleng finds it hard to cope while Bash shares what he knows about the whole event with CC, and Jafta gets on the offensive because of the water challenge.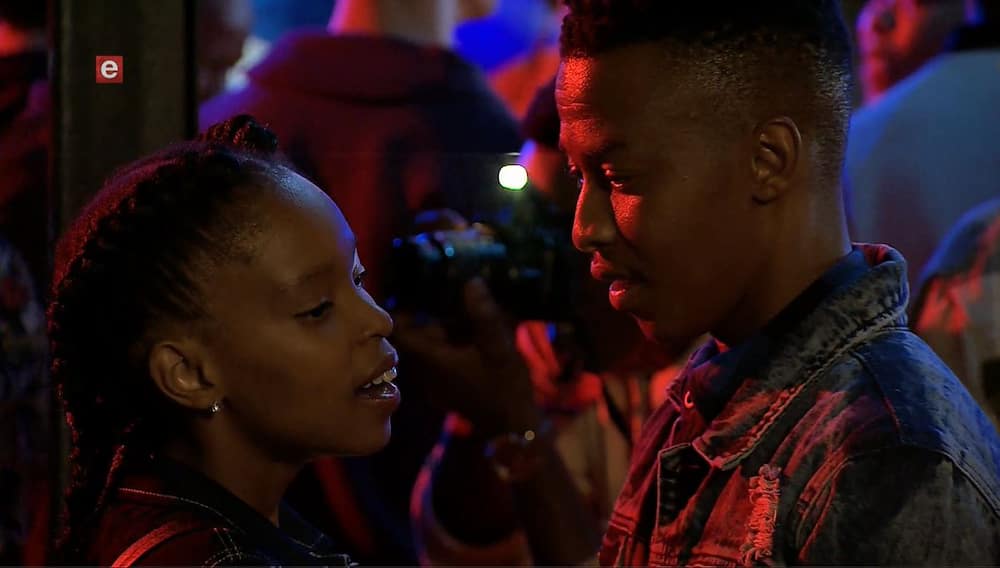 Rhythm City Teasers - Thursday, 13th of June, 2019
Puleng tries to make a point that she can be independent as Bash gets his turn to discover what the real thing about CC is. Mampho comes up with a solution that could help out over the water crisis.
Episode 3115 - Friday, 14th of June, 2019
Puleng buries her miseries as Bash shows his consent to work with CC and Jafta also comes up with another solution that would help out over the water problems at Khuses.
Episode 3116 - Monday, 17th of June, 2019
Bash implicates himself on camera. Then, Puleng asks Cuba to leave while Jafta makes Jamaica see the need for bridging the water meter.
Episode 3117 - Tuesday, 18th of June, 2019
As Bash exposes more hidden truth, CC also proves the point that she is not who she seems. Also, the plan that Jafta has to solve the water issue at Khuses blows up literally.
Episode 3118 - Wednesday, 19th of June, 2019
CC has started thinking twice but unfortunately, at the late hour. It finally dawns on Puleng that she needs assistance and so, she turns to Cuba hoping to get some support.
Episode 3119 - Thursday, 20th of June, 2019
David goes back and hopes for a way to get involved with Bash and CC. The duo of Siya and Mampho get good news but then, how good the news is is worth finding out in today's episode.
Episode 3120 - Friday, 21st of June, 2019
CC shares the truth with Bash while Puleng gets another admirer and Mampho gets information about the new job that Siya gets.
Rhythm City Teasers - Monday, 24th of June, 2019
Lerato acts violently against CC while the date of Puleng goes haywire, and Siya picks up the new job he got.
READ ALSO: Sjava new album Umqhele
Episode 3122 - Tuesday, 25th of June, 2019
David devises a plan on how he would ensure that Pearl is out of jail as Puleng is exposed. Then, Mampho decides on the new job offer that Siya got.
Episode 3123 - Wednesday, 26th of June, 2019
Pearl and Mzi could not connect, and Lerato had to move in on him. Also, Mampho makes a drastic decision with a significant effect.
Episode 3124 - Thursday, 27th of June, 2019
David is ready to have Pearl's release delayed so that Lerato could have some more time to seduce Mzi. Also, Puleng gets to know something new as regards the night she had with Lwazi.
Rhythm City Teasers - Friday, 28th of June, 2019
Suffo gets the papers on divorce over to Puleng as Lerato and Mzi receive a surprise from an intruder. Also, Mampho has started wondering if the move she is making is right or not.
Now that you have an idea of the juicy scenes that the episodes of this month's Rhythm City Teasers have, meet your entertainment need as you join millions of other viewers in and outside the country to watch these exciting episodes. Moreover, remember to tune in to e.tv at 7 pm from Monday to Friday every week.
READ ALSO: Isithembiso Teasers: June 2019