If you have been following the episodes of Isidingo Teasers, you will agree to the fact that it is one of the few soapie teasers that have maintained its relevance and whose sense of humour has not lost sync. With more than ten years of entertaining its viewers, this exciting South African soap opera is one of its kind; you will watch and remain curious about what happens in the subsequent episodes. So, these highlights will give you a clue about what you should expect in Isidingo Teasers this month.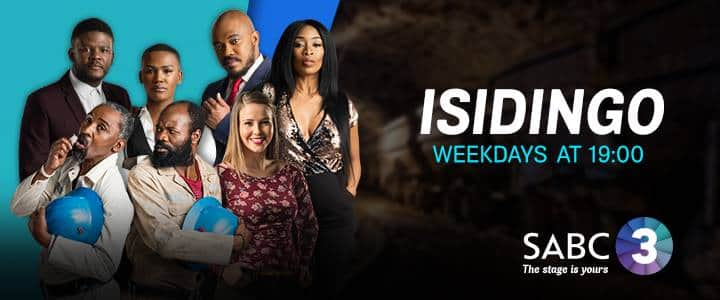 Isidingo soapie teasers focus on the love life of the actors who live as a big family and as well look into the challenges that the family members face. Isidingo Teasers TVSA, which has become a widely-watched tv soap opera airs every day on SABC3 from Monday to Friday at 7.30 p.m.
Isidingo Teasers July 2019
Here is a run-down of how the teasers of Isidingo for this month would go.
READ ALSO: Isidingo Teasers: June 2019
Episode 5231 - Monday, 1st of July, 2019
It is as if the penthouse has a new sheriff in town which is to the bemusement of Nina while Anja learns the meaning of "when days are dark, friends are few" in a hard way. Also, Sibiya finds it hard to eat humble pie for a long time even when the plan went the other way round.
Episode 5232 - Tuesday, 2nd of July, 2019
Phindi comes to the rescue of Sechaba again as Lincoln makes an unexpected offer to Claudette. Also, Anja returns home after she spent the weekend in a jail cell while Gatanga takes charge of the shift boss reigns officially from Phindile. Then, Sibiya goes on with the good fight.
Episode 5233 - Wednesday, 3rd of July, 2019
The life of Phindile is in danger after going into the flat without knowledge of an electrical fault while Anele is concerned with how Majola is obsessed with Nina. Also, Zamdela's attitude is affecting his work, and Gatanga comes up with some stringent rules.
Isidingo Teasers - Thursday, 4th of July, 2019
Ntando is continuously dissatisfied with Olivia and Claudette at the penthouse while Sechaba realises the near-death experience of Phindi, and Anja relieves her frustration on Wendy.
Episode 5235 - Friday, 5th of July, 2019
Teaser for today is not available
Episode 5236 - Monday, 8th of July, 2019
Teaser for today is not available
Episode 5237 - Tuesday, 9th of July, 2019
Phindile further improves on the relationship she has with Sechaba while Lalage returns home to meet with a pleasant surprise. Then, Obanja decides to pick up a new way of life as Sibiya receives what consequently makes him and Makgorometsa reconcile with Gatanga.
Episode 5238 - Wednesday, 10th of July, 2019
Phindi eventually breaks her virginity even though the experience was not what she and Sechaba expected to have. Lalage finds out that Hendrik has left her with another bombshell as Gatanga becomes the miners' hero.
Isidingo Teasers - Thursday, 11th of July, 2019
Sechaba receives a major shock after a significant event from his past comes with sudden news worth changing his life. Then, Lalage struggles to keep up with the unbearable condition that Hendrik left behind, and the ancestors send a message to Gatanga.
Episode 5240 - Friday, 12th of July, 2019
After Palesa arrives, under pressure, Sechaba switches to Lefa as Lalage shows gratitude because of Lincoln's offer to help Hendrik pay off his debt. Then, a funny kind of rivalry ensues between Morongwa and Sibiya.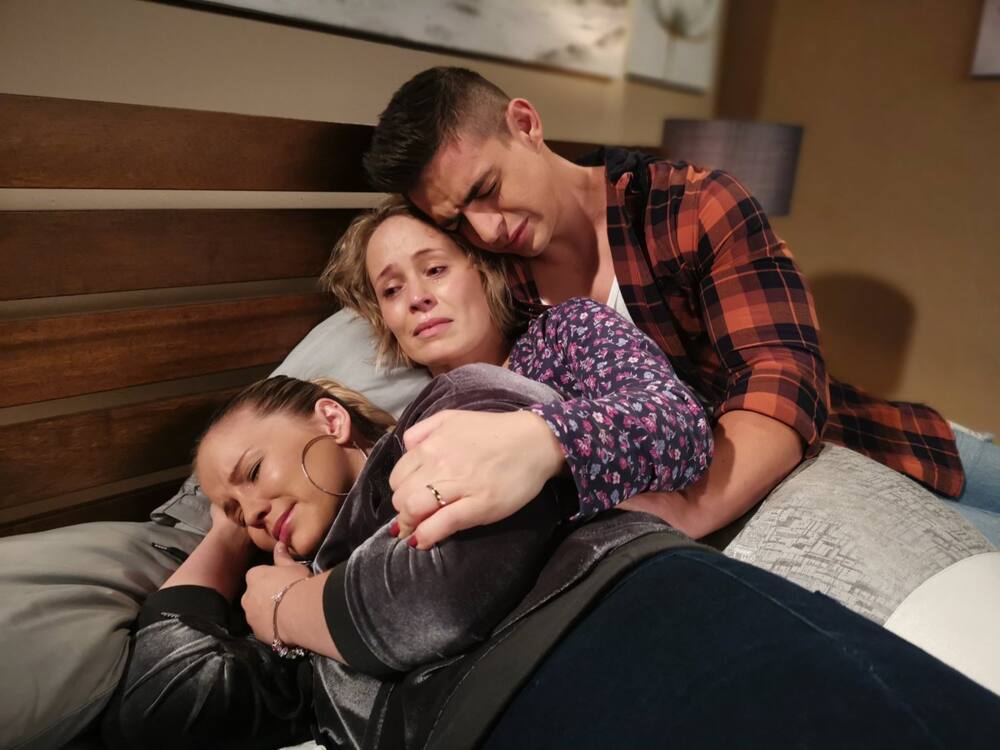 Episode 5241 - Monday, 15th of July, 2019
Teaser for today is not available
Isidingo Teasers - Tuesday, 16th of July, 2019
The guilt and fear that Sechaba has on losing Phindile increases rapidly and Obakeng's irritation against Majola develops as he is in his space. The ethnocentric attacks have begun to affect the lives of the miners.
Episode 5243 - Wednesday, 17th of July, 2019
Phindile finds out the truth concerning Sechaba, although in a very unpleasant way while Makgorometsa becomes the knight in shining armour. Nina also gradually achieves a position of trust in an unlikely change of situation.
Episode 5244 - Thursday, 18th of July, 2019
Things surprising comes to an end for Sechaba as a close person decides finally concerning their future while sisters reach the lowest level that has ever been. More so, Makgorometsa seems to be unobservant of a special lady that is crushing on him.
Isidingo Teasers - Friday, 19th of July, 2019
Sechaba makes a significant call that could have a definite impact on his future as Obakeng feels that there is a rat in the organisation. Then, it seems everyone around could see what Veronica and Makgorometsa do not see yet.
Episode 5246 - Monday, 22nd of July, 2019
Phindile finds it difficult to hide how hurt and jealous she is seeing Sechaba and Palesa together. Obakeng and Majola end a conflict between themselves and Nina is surprised to see the two of them playing video games. Also, Makgorometsa disappoints Veronica.
READ ALSO: 7de Laan Teasers: June 2019
Episode 5247 - Tuesday, 23rd of July, 2019
Phindile suggests that Palesa should consider moving into the Matabane home seeing she is pregnant. Nina falls in love with Majola very quickly after he decided to have a proper date with her. Then, Veronica expresses how disappointed she is in how Makgorometsa became so clueless and ended up messing up the dinner plans she had.
Episode 5248 - Wednesday, 24th of July, 2019
The new source of happiness that Sechaba has is threatened because of Palesa's unthinkable actions. Majola could not perceive the truth about the situation of things as Makgorometsa acts clumsily after making an effort to be charming.
Episode 5249 - Thursday, 25th of July, 2019
Sechaba ends up as a broken man due to circumstances he could not control while the family of Zamdela is struck with tragedy. Makgorometsa's nerve fails him about the time when his dreams come true.
Episode 5250 - Friday, 26th of July, 2019
Phindi seems not to be sensitive enough to see the danger that lurks in the shadows. Also, Nina behaves wildly and in an irritating way after she discovers who shot her son. The enthusiastic welcome given to Makgorometsa goes wrong unexpectedly.
Isidingo Teasers - Monday, 29th of July, 2019
Palesa shows her true nature when things did not go as she envisaged while Nina takes a chance with her relationship. Then, Veronica's love interest earns her the royal treatment.
Episode 5252 - Tuesday, 30th of July, 2019
Phindile is convinced that Palesa has started developing feelings for Sechaba while the favour that Nina asks Majola leaves him in between two difficult-to-choose situations. Makgorometsa is not convinced about the intentions of Veronica.
Episode 5253 - Wednesday, 31st of July, 2019
Phindile does not seem to understand how too difficult the situation is for her to cope as Makgorometsa moves into a dangerous territory after the theory of Sibiya spooked him.
As you would have noticed, this month's Isibaya Teasers have lots of interesting episodes that you must not miss; do well to watch with your family and friends. Also, watch out for subsequent soapies highlights on this website.
READ ALSO: Rhythm City Teasers: June 2019