Why wait until each episode airs before you know what happens next when you can get some highlights of your favourite Skeem Saam Teasers? Now in its eighth season, you will have the opportunity to know firsthand what is going to happen in each of the episodes as you read through this article on Skeem Saam Teasers for July.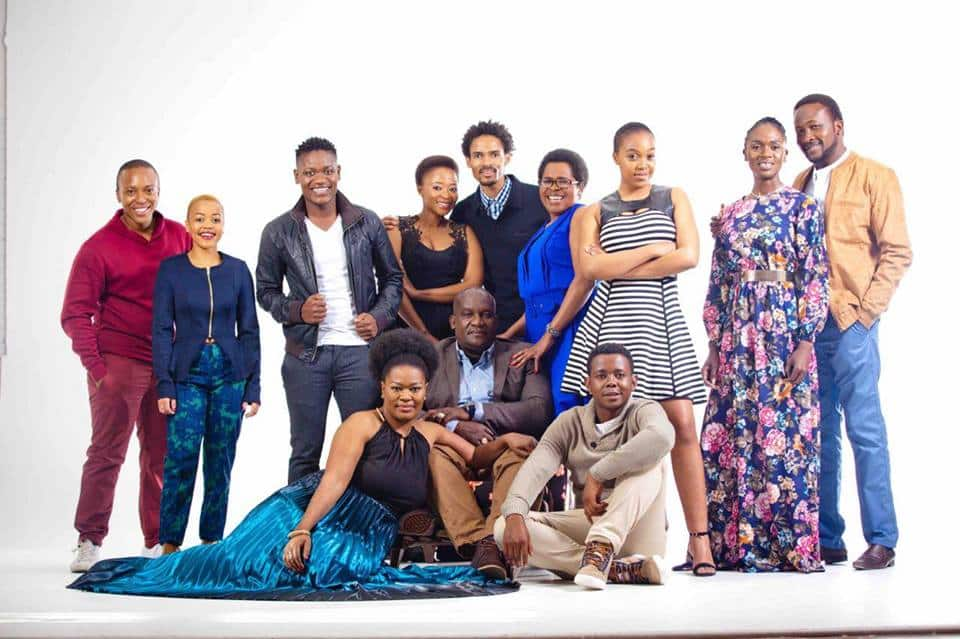 Skeem Saam Teasers are drama series which ended up turning into a soap opera. Created by Winnie Serite, the South African telenovela was produced by PEU Communication Solutions alongside ABC Education and the Gauteng Film Commission. The soapie focuses on three teenage boys who, while transitioning into manhood, had major conflicts. It also looks into the plight which male children today face in their journey into adulthood.
Skeem Saam soapie teasers
Check out these highlights of what would happen in the Skeem Saam teasers this month:
Episode 256 - Monday, 1st of July, 2019
Leshole and Big Boy struggle to get something meaningful out of what Octavia did to them while Kwaito eventually agrees with his mother on the forthcoming graduation party. Also, Lehasa is frustrated because Fanie could not hack into the internet banking of a nemesis.
READ ALSO: Isidingo Teasers: July 2019
Episode 257 - Tuesday, 2nd of July, 2019
Big Boy and Leshole, in a jail cell, face a night while it is likely that Kwaito would face two plus ones over his big day. Then, Ma Koloi keeps waiting for a significant SMS to enter her phone.
Episode 258 - Wednesday, 3rd of July, 2019
In Skeem Saam teasers today, Leshole and Big Boy reach their lowest level of public humiliation ever as the financial woes of Ma Koloi become a major concern to the household.
Episode 259 - Thursday, 4th of July, 2019
A threatening phone call that Elizabeth gets from her nemesis angers her while Leshole and Big Boy are likely to experience a sigh of hope after the downtime. Koloi helps Ma Koloi out of a sticky position she found herself in with Billy.
Episode 260 - Friday, 5th of July, 2019
At Kwaito and the graduation party of Tbose, what seems to be prevalent now are surprises and high emotions. Also, Ma Koloi becomes Sis Ouma's object of scorn while Big Boy promises Leshole after the latter sees Big Boy at his worst.
Monday, 8th of July 2019
It is the beginning of season 8! Kwaito is furiously angry after seeing the possibility of accruing a debt that he did not bargain for while Leeto unleashes some pains that he had been harbouring which also affected him for being one of the sons of Maputla. Then, Candice deeply regrets some decisions that she has made as regards her love life.
Episode 2 - Tuesday, 9th of July, 2019
A life-changing decision made by Tbose and later announced shocks the Maputlas while the stress mounted for every party has the Maphosa Nut Factory involved. Kwaito eventually calls it quits with a lady in his life.
Episode 3 - Wednesday, 10th of July, 2019
Ma Koloi makes sure that she makes something good out of an unfavourable situation as Tbose's plans arouse old rivalries. Also, Mapitsi determines to make sure an old enemy suffers despite the warning from Emkay.
Episode 4 - Thursday, 11th of July, 2019
An official document which Sthoko receives shocks her, and MaNtuli drags Lehasa into more problems while Sihle comes between Tbose and John.
Episode 5 - Friday, 12th of July, 2019
MaNtuli and her colleagues increase the pressure based on their protest against the management of Nut Factory. Ramashala feels offended because Rachel had to question his loyalty to Marothi. Clement is agitated and upset when Sthoko explains what was in the package she received the last time.
READ ALSO: Scandal! Teasers: June 2019
Episode 6 - Monday, 15th of July, 2019
Unfortunately for MaNtuli and the kids, the good news they celebrated got burst with bad news while after Rachel corners Fanie, he becomes speechless. Then, Ma Koloi tries to come up with another term for damage limitation at home concerning the factory strike.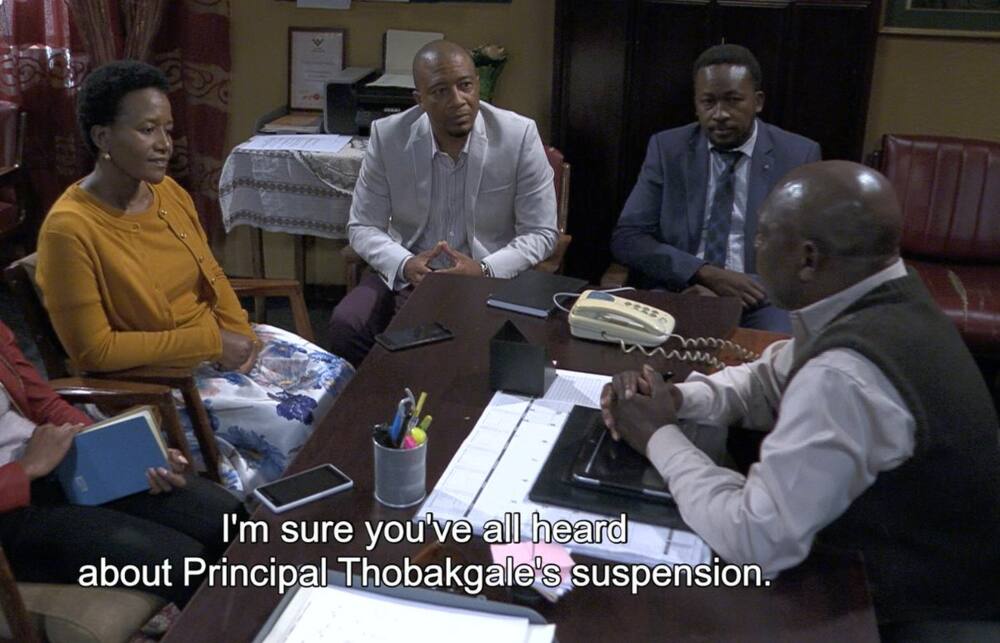 Episode 7 - Tuesday, 16th of July, 2019
After some angry colleagues visit Ma Koloi, she finds herself in danger as MaNtuli receives an offer to increase the intensity of the fight with Lehasa. Also, Kat gets a warning against someone's advances by Granny.
Episode 8 - Wednesday, 17th of July, 2019
MaNtuli is resolute in ensuring that her oppressor crashes to the level that the move she makes surprises her family, and Leeto is greeted with great news. Ma Koloi also keeps distancing herself from the strike.
Episode 9 - Thursday, 18th of July, 2019
MaNtuli gets a significant shock that she never expects after the airing of the much-touted documentary while John is not comfortable with something and so, discusses with Mokgadi. Kat is about to receive a surprise from Candice.
Episode 10 - Friday, 19th of July, 2019
MaNtuli audaciously makes herself to lie in bed after struggling to do so while Leeto becomes ecstatic after Mokgadi shares a significant step that she has taken concerning their future. Then, Tbose is disappointed because things do not go based on the plan.
Episode 11 - Monday, 22nd of July, 2019
Lehasa becomes victorious over the foes in the factory while MaNtuli's world collapse on her, and Kat seals a chapter that he has closed in his life.
Episode 12 - Tuesday, 23rd of July, 2019
As it stands, it is possible that a raging fire that erupts in Turfloop would have had more than a building destroyed. Also, Kat informs Granny concerning a potential purchase which could turn things around for his good.
Episode 13 - Wednesday, 24th of July, 2019
The Seakamelas have become worried because they do not know their matriarch's whereabouts, and Leeto refuses to divulge a piece of information that he has been keeping from his parents. Then, Tbose gives Sihle a final demand.
Episode 14 - Thursday, 25th of July, 2019
Lehasa comes to a sudden realisation which makes him suspect a loved one with foul play while the Maputla brothers eventually show up to fix things in their family based on lately-concealed information.
Episode 15 - Friday, 26th of July, 2019
The worst fears of a Turfloop family are confirmed as Meikie counteracts John's instruction while struggling with the decision of Tbose.
Episode 16 - Monday, 29th of July, 2019
The children of MaNtuli are still not convinced whether their mother is innocent or not while Tbose works towards forgetting the pains that come with the breakup.
Episode 17 - Tuesday, 30th of July, 2019
Mr Langa eventually scatters the whole matter for Maphosa while relaying certain information concerning the Nonyane deal. Then, Ramolao becomes upset because of the presumptuousness of Sis Ouma concerning the Moloisi family, and Leeto sets up Tbose in a way that everyone starts to cringe.
Episode 18 - Wednesday, 31st of July, 2019
Two people suspected to be part of the factory fire get themselves incriminated while the idea which Tbose comes up with to freely act and enjoy himself ends him in trouble.
So far, you can see that the Skeem Saam Teasers has lots of exciting scenes that you cannot afford to miss. You will surely get entertained!
READ ALSO: Skeem Saam Teasers May 2019