Low Budget Loans application and requirements
Whether you need money to a finance project, launch or expand a business, or whatever, Low Budget Loans have made things easy for you. Compared to the conservative ways of having the need to go to a credit provider's office to fill different forms, with advancement in technology, following a few steps after meeting the requirements, you can have access to credit in the quickest ways that you can imagine. Therefore, the process involved in how to get different credit without stress in South Africa including quick loans and easy loans are discussed here.
Established in 2004, Low Budget Loans came to existence with the purpose of making funds available and easily accessible to those who need loan urgently. Clients who need small loans as well as those who want quick online payday loans South Africa have found this credit provider useful in the accomplishment of their dreams. "But I need a loan urgently today and how do I access one?" You may want to ask. Interestingly, those are part of what are discussed in this article.
What to note about Low Budget Loans
Do you need instant payday loans no paperwork South Africa? Among credit providers who ensure that customers have access to short term loans online same day payout, Low Budget Loans ranks as one of the most-relied-upon credit providers. With simplified method of applying, they ensure that your small or budget loans are quickly processed and delivered to you without any kind of delay.
READ ALSO: Small claims court fees, rules, forms and procedure 2019
As an instant same day cash loans South Africa provider, you can get credit aid that range from R500 to R3000 which you would have to pay back within three to six months or in installments. Apart from that, as a value added service, you can even get cellphone airtime on credit if you are an existing client. If you borrow money and you are able to pay up without missing any payments, you will have access to borrow large amounts with reasonable interest rates.
Apart from the fact that you can get payday loans same day with Low Budget Loans, if you have an emergency that demands cash, you can always fall back on them. More so, they operate transparently that with their online calculator, you can calculate your affordability in simple steps.
Low Budget Loans requirements
While the credit provider ensures that every client has access to their service, they also make sure that the requirements which you must meet are not burdensome. Specifically, if you possess the following requirements, that automatically qualifies you to get credit from them.
You must be fully employed in the organisation that you work with
You need to provide proof of address
A credit check would be conducted on you
A copy of your identity document is essential
As a must, you need to provide your recent pay slips
Lastly, your most recent bank statements would be required.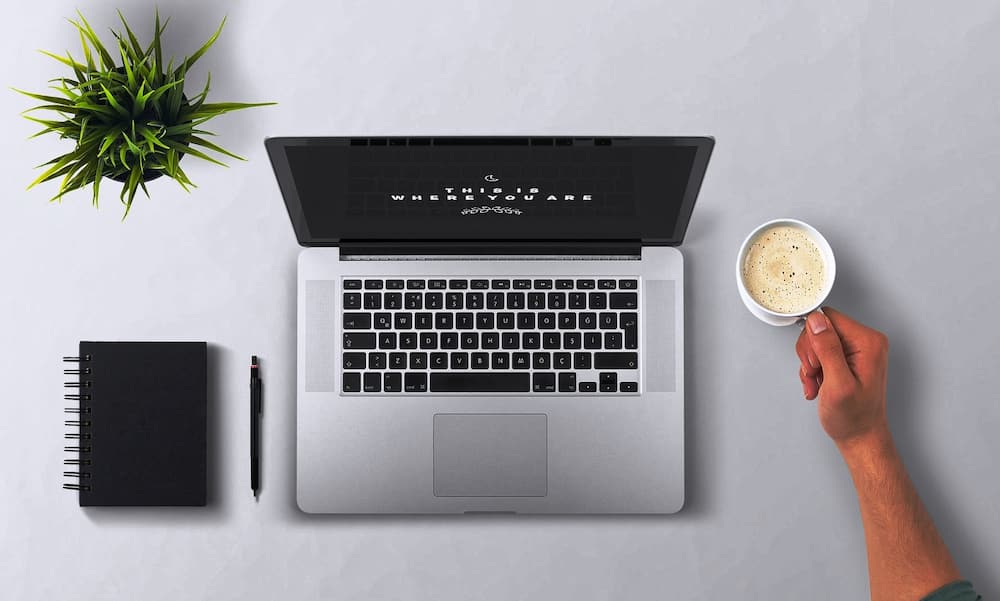 READ ALSO: 5 best small business funding resources in South Africa 2019
Even though you have all of those available, there are a few exceptions wherein you may not be considered for a financial aid, and those include:
If you are under debt administration, counselling or you have been sequestrated, you will not be considered.
If your credit record is bad or you are a slow payer, you will not be considered. Also, if you are fond of neglecting your responsibilities always, you may not be considered.
Low Budget Loans application process
How can I apply for online loan? With their well-developed website and an easy-to-use interface, you can process your payday loans online South Africa on their official website. Apart from that, this company is one of the few credit providers that render instant online payday loans South Africa no paperwork to their clients.
This means that, with an internet-enabled device, you are good to apply for credit in the comfort of your home and to help you out, all you have to do is follow the processes enumerated below:
Once you are on their official website, below the online calculator, click on "Apply".
From there, you would be redirected to where you will need to input your South African identification number. After you have inputed the number, click on "submit".
The next thing is that a form would come up and you will need to carefully fill in your details as required.
You will also be required to upload the supporting documentation.
After you have done all, your application would be processed and an approval would be given with 60 minutes. How can I get a loan the same day? Once your application is successful, you would be informed and the requested amount would also be transferred into your bank account the same day.
As explained so far, Low Budget Loans have become a lender of last resort to people who need funds to meet urgent needs. While they ensure easy access in terms of their online application process, the interest rates are flexible enough to ease repayment compared to what is obtainable with some other credit providers.
DISCLAIMER: This article is intended for general informational purposes only and does not address individual circumstances. If a reader clicks on our advertising partner links within our platform, we may receive a referral fee. Our team will never mention an item as the best overall product unless they believe it is the best option. Compensation does not direct our research or editorial content and in most cases does not impact how our listing articles are written. It is not a substitute for professional advice or help and should not be relied on to make decisions of any kind.
READ ALSO -
How to deal with debt collectors: What they can and cannot do in 2019
What is a good credit score South Africa and how to get one in 2019
Source: Briefly News