Popular Johannesburg city parks and zoo
Johannesburg city parks live up to their reputation. They are affordable, well planned, and have everything one would expect to find in an ideal park. Some, like Joburg zoo, will expose you to exotic animals while some will supply sufficient fun for your adrenaline. So, what are the best city parks?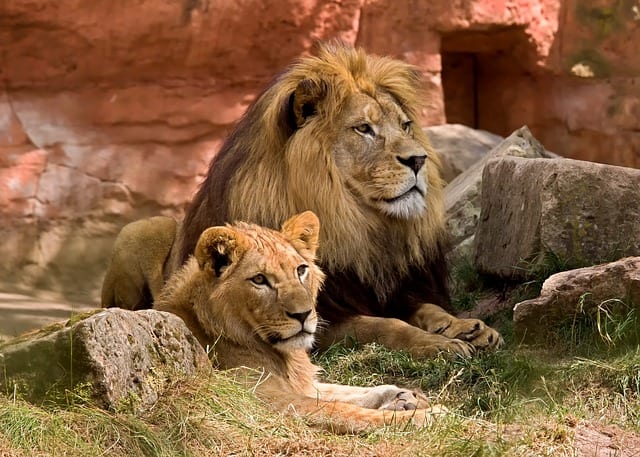 Have you ever planned for an exciting outdoor event by selecting an enthralling place to visit in Johannesburg? The city of Johannesburg, popularly known as the city of Gold or city of the brave, is South Africa's largest city, having lots of entertaining, educative, and historical locations that are worth to explore.
Just like any city in the world, the residents of Johannesburg cannot be left behind when it comes to recreational sites, featuring the Joburg city parks and zoo. This article highlights some of the popular Johannesburg city parks and zoo where one can travel for a spree without frustrations.
READ ALSO: What are Pretoria Zoo entrance fees for 2019?
Johannesburg's Botanical garden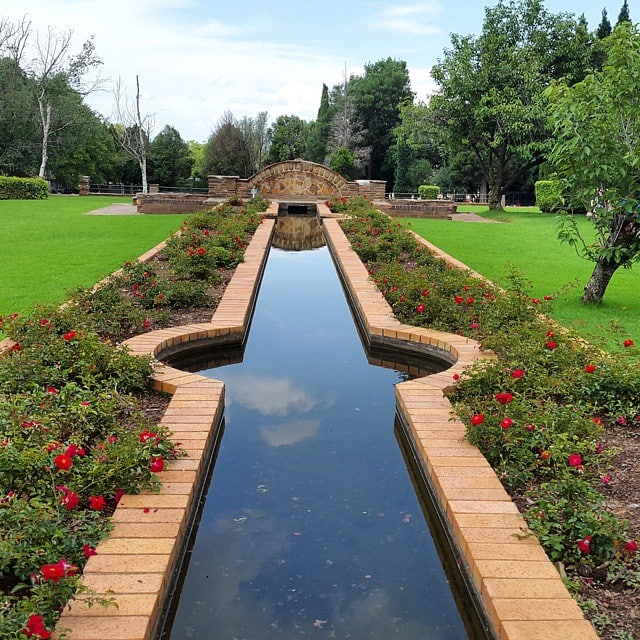 This 81-hectare of a city park was established in 1969. The garden, distinct from other botanical gardens in the country, forms one of the best Johannesburg's unique green parks, comprising large, grassy, and open spaces with trees unevenly distributed. It is the only jhb city park famous to host sports like the occasional kite flying competitions and concerts. It is also suitable for dog walking, picnic spots, among other enjoyable sports.
Visitors to the park have a chance to view the special gardens-the Rose garden, the Herb garden, Shakespeare garden, a Hedge, and the popular arboretum where taxonomic groupings of plants and trees are reserved.
The botanical gardens feature an eye-catching blend of indigenous and exotic flora of Johannesburg enclosed by lawns and facing the Emmarentia dam-which is supplied by two rivers that offer a bird watching spot. A tea pergola and floreum are also found at the city park that is significant for holding conferences, shows, and exhibitions. The park is usually opened daily from 6am-6pm. Open fires, gas cooking, or braais are prohibited within the park.
Delta park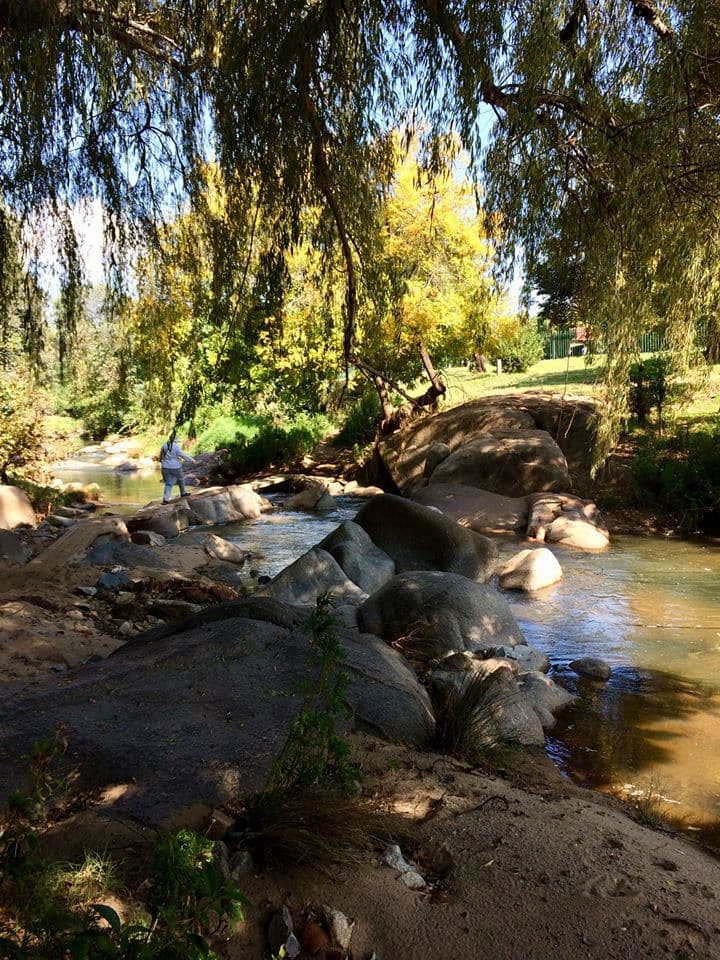 It is 104 hectares comprising of unique grasslands and woodlands to explore. The Braamfontein Spruit trail provides longer walks in Delta park for those who love long distance walks. A comfy countryside walk, along the perimeter of the park, allows visitors to explore the different types of plants found in this place.
There is a bird viewing spot, the Florence Bloom Bird Sanctuary, which was integrated into the park. It offers a new experience of bird life plus a sensory trail. In the southeast corner of this park, there is one of the calmest, refreshing, and enjoyable picnic sites. The park also hosts the Delta Environmental Center which offers wildlife-related courses both for children and adults.
Activities in the Delta park include dam events, corporate events, wild-bird sanctuary, filming movies, small concerts, among others. Residents or visitors to the park can access the main entrance through Road No 3 or 5 off Rustenburg in Victory Park or the border of Pitcairn Road and Penelope Avenue in Blairgowrie.
Thokoza Park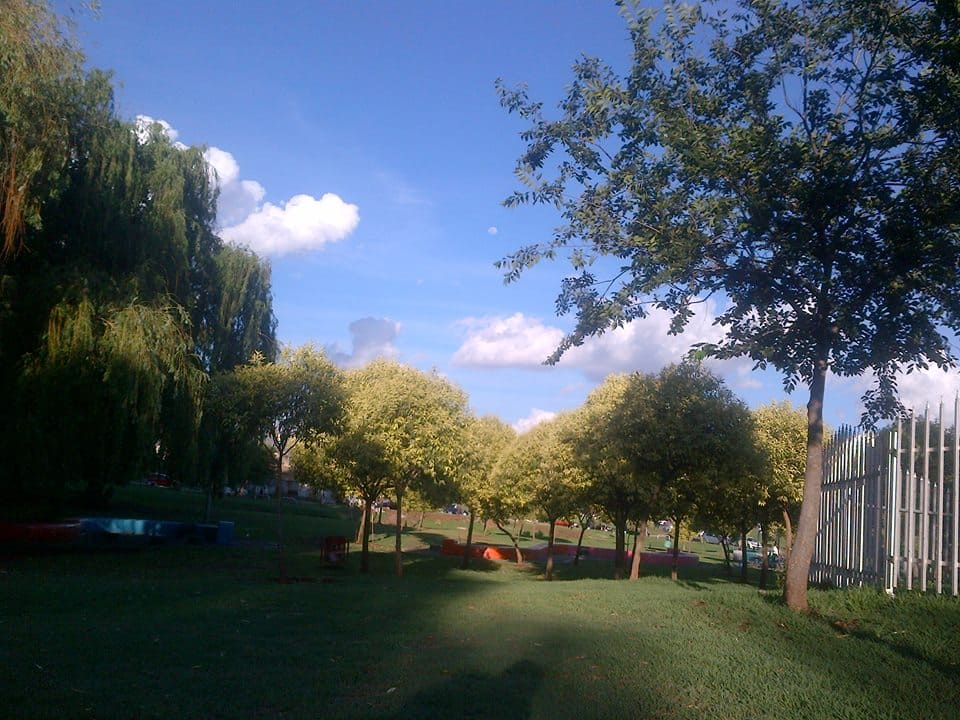 Thokoza park is one of city parks quotations in Johannesburg that is located midst of Soweto, between the road serving the busy Maponya Mall and the popular Regina Mundi Church. It is a historical place of resistance during the apartheid era, and it was also a shelter in 1976 during the course of Soweto Uprising. The park covers an approximate 4.5 hectares of land with numerous recreational facilities in Rockville.
Thokoza park is a preferred spot for family braais and picnics, including events such as duck feeding, basketball, and netball courts for sport fanatics plus a kid's playground. The park features a known dam, Moroka dam named after Doctor James Moroka - apartheid freedom fighter. Public events like concerts and exhibitions are also hosted within the city park. A big screen television can be enjoyed by fans during sporting events.
Visiting the park is free, and it is opened daily from 10 am until late in the evening. Other facilities to be loved by visitors include secure parking, seating areas, toilets, and picnic spots.
READ ALSO: Weekend getaways for couples in Johannesburg
Huddle Park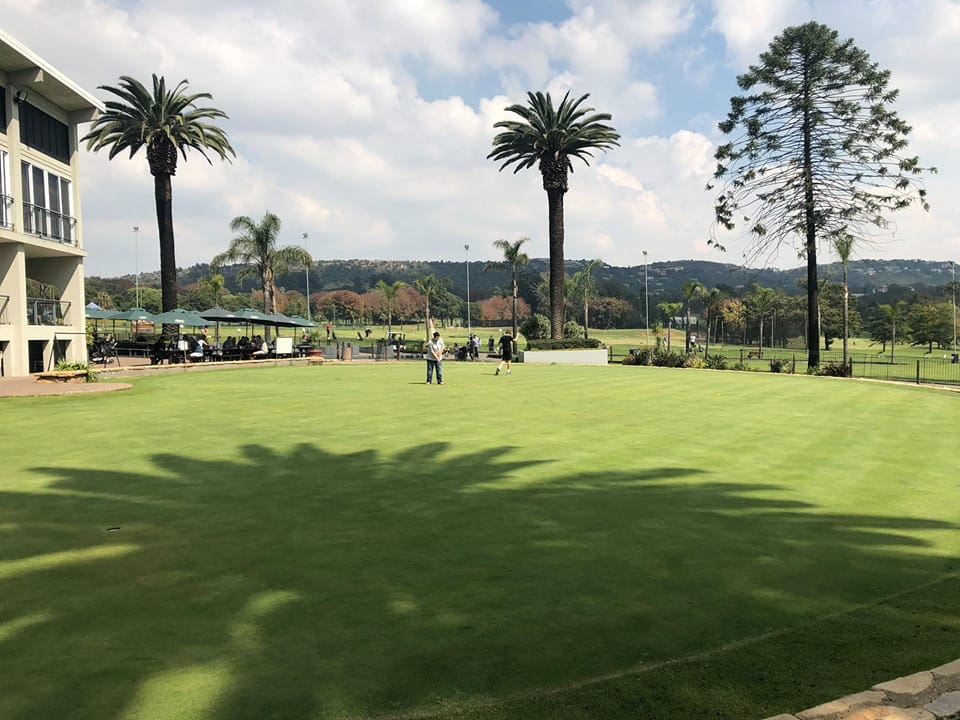 Huddle Park is one of the biggest jhb city parks located on a wetland adjacent to the environs of Links field and Orange Grove. It comprises close to 200 hectares of grasslands and woodlands, featuring three tree-lined dams for fishing and bird watching activities. There are also three golf courses for golf lovers found at different locations within the park. Unfortunately, Huddle Park is Johannesburg's most underutilized and poorly developed park. The park has been turned into an eco-park for education and bird life events. It is one of the best city parks in South Africa.
The Johannesburg zoo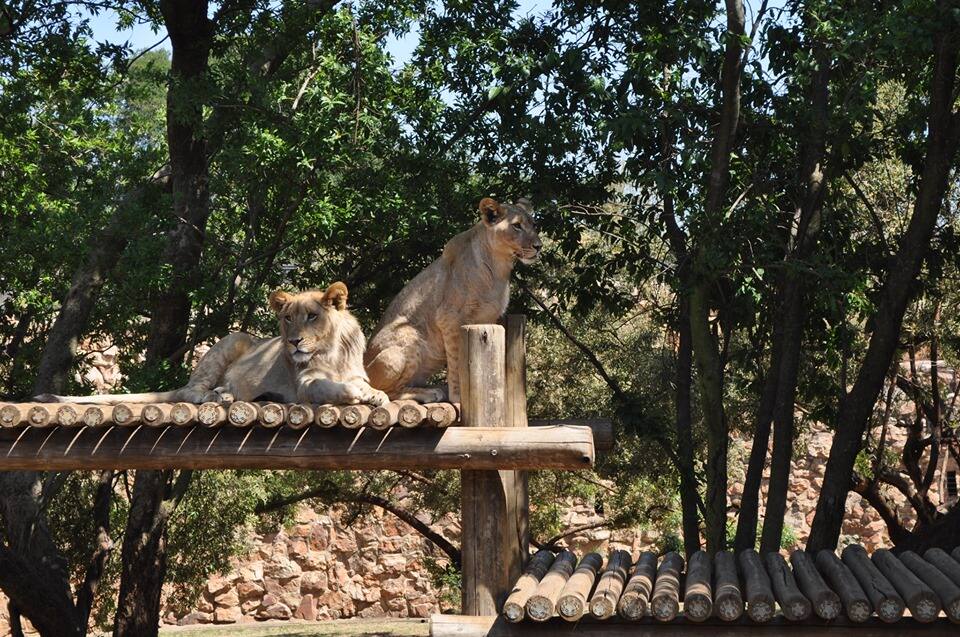 It is a 140 acre of land zoo devoted to habiting, supplementation, medical care, and husbandry of game animals. It is the best Joburg zoo which houses 326 different species of zoos, frogs, birds, spiders, reptiles, fish, and mammals.
Established in 1904, and initially managed by the city council of Johannesburg, it is operated as a registered non-profit organization under Section 21. It is one of the few remaining places in the world with white lions. It is also the only zoo to have successfully bred Siberian tigers- the largest cats in the world.
Max, the gorilla, is the best-known dweller of the zoo Johannesburg. The zoo is open throughout the year plus on public holidays from 8:30 am to 5:30 pm. Tour and expedition services are offered by the zoo's education section. Other notable facilities include a large car park, night tours, and overnight sleepovers.
Kloofendal Nature Reserve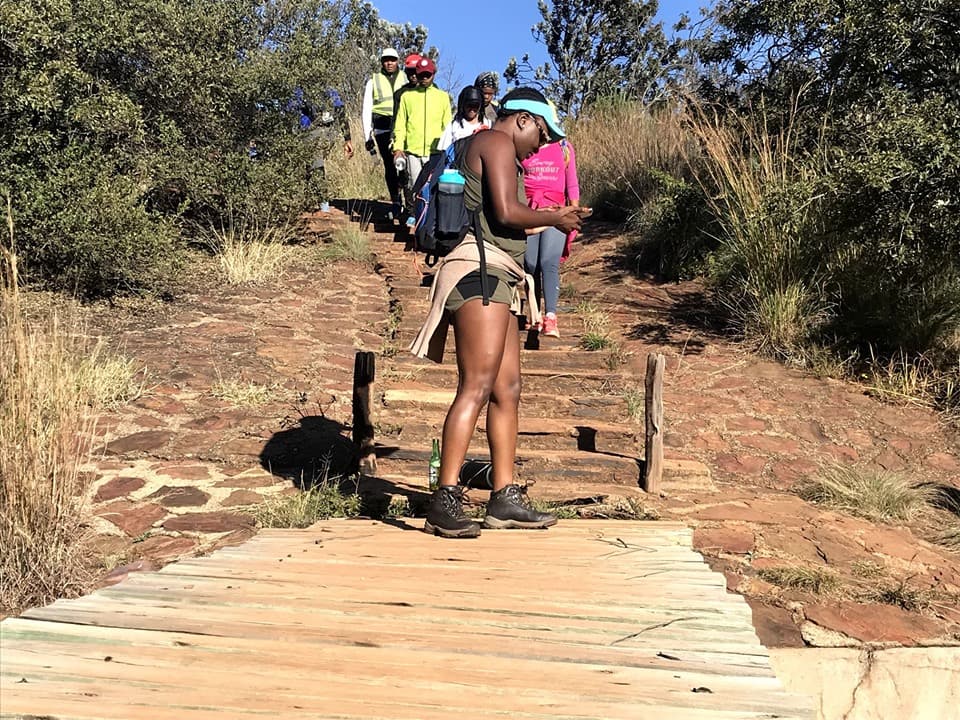 Kloofendal Nature Reserve is an ecotourism and cultural heritage park that is located in the suburbs of Roodepoort, Kloofendal. This 121 hectares' park is one of the first reserve parks in Joburg offering refreshments from the city life. The spot is high in safeguarding values comprising ecosystems transition zones between Bankenveld, Drakensberg, and the Savana. It is located 8 km from Soweto, and it is frequently used for conservational education.
It was also the first gold mining centre in Johannesburg where remains of early gold mining can be traced. It is a home for small mammals such as the black-backed jackal, mongoose, duiker, hedgehog and more. A picnic and ablution spots at the Amphitheater offers beautiful scenery for photo shoots, with walking trails of different distances and a dam.
This reserve is open daily, including public holidays from 6 am-6 pm. The activities around the park comprise organized walks and talks, hiking, screening, weddings, conferences, exhibitions, etc.
Klipriversberg Nature Reserve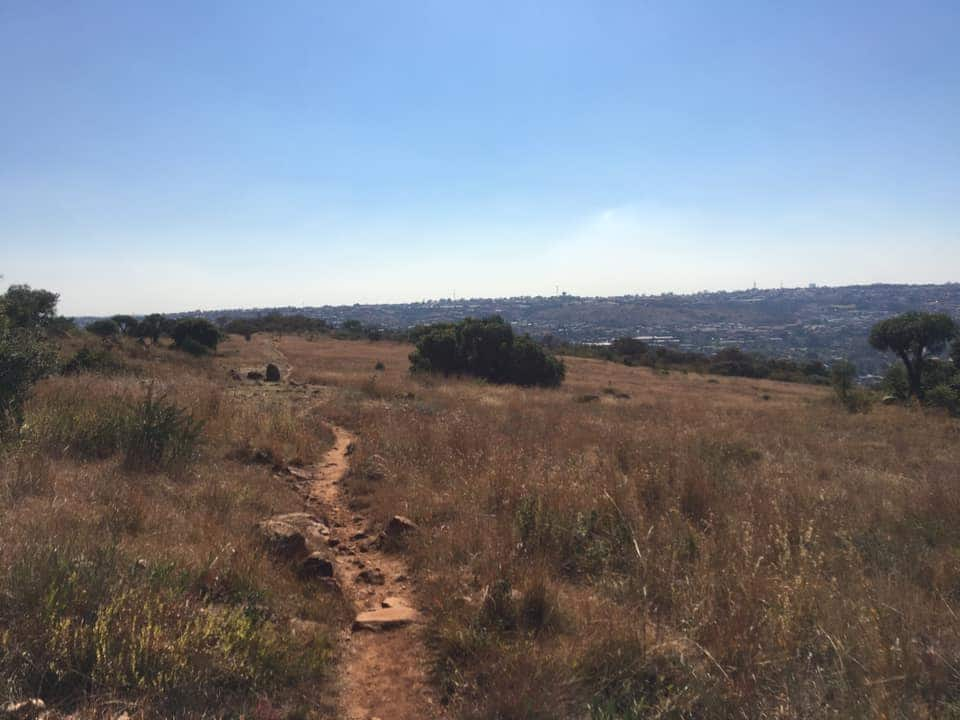 Klipriversberg Nature Reserve is one of the nature reserves located south of Johannesburg. It sits on a 700 ha plot of koppies and open Savannah. It is a reserve park of its kind, having an array of plants, bird-life, and wildlife plus a rich archaeological site. It has the highest concentration successfully identified Iron Sites in the Witwatersrand. The remains of Botswana village can be traced within the reserve.
Other popular destinations and city parks in Johannesburg include the Walter Sisulu botanical garden, Melville Koppies Nature Reserves, Pioneer Park, Alberts Farm among others.
READ ALSO:
Gog Lifestyle park in Protea Glen entrance fee, images, and fun activities
Scottburgh Caravan Park rates, images and fun activities
Lalanathi Caravan Park entrance fee, images, and fun activities
Margate Caravan Park rates, images, accommodation and fun activities
Source: Briefly News