- Groote Schuur Hospital in Cape Town bid farewell to one of its most dedicated nurses last week and her story inspired South Africans
- Sister Colleen Grehan worked for 35 years as a nurse without taking a single day of sick leave
- At the age of 66, Grehan said it was time she retired even though she does not want to
PAY ATTENTION: Click "See First" under the "Following" tab to see Briefly.co.za News on your News Feed!
Last week Friday, Facebook group Heroes of Groote Schuur shared the story of Sister Colleen Grehan, who is retiring after more than three decades.
What makes Grehan's story so exceptional is that she never took a single sick leave day in her 35-year career.
"Sister Colleen Grehan is retiring after 35 years. She's never taken a single day's sick leave. Not. One. Day," the Facebook post read.
PAY ATTENTION: Do you want to know what's trending on Briefly.co.za? Join our WhatsApp group today.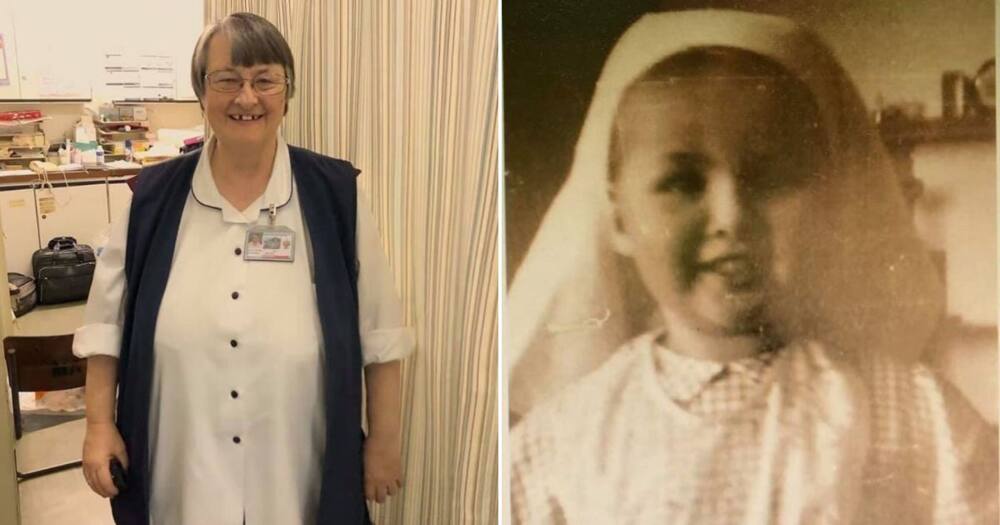 READ ALSO: Hospital porter who volunteered selflessly for 22 years gifted bakkie
Grehan said she wanted to become a nurse since she was two and a half years old, adding she would put a towelling nappy on her head and pretend she's a nurse.
She said her mother made her a little uniform and "She made beds out of tomato boxes, so by the time I was three I had a hospital. I used to bandage the cat and the dolls and put them all in beds."
It is not Grehan's first attempt to retire - Briefly.co.za learned she tried to retire in 2018 but there was no one to replace her, so she came back after 10 hours.
"I'm 66, and now I'm retiring again. I don't want to, but I have to," she said.
She added: "In the dressing room if I'm not there there's nobody to do my job. So I refuse to take off sick, I'm here no matter what. I've had times where I had a problem with my back and I could barely walk but I was here. A couple of times I've had to say to somebody please drive me to work because I can't drive, but I was here. If I could just keep going I would keep going."
Grehan revealed she would treat 250 to 270 patients a month and she had 3 097 patients last year alone.
Her story inspired Mzansi and social media users sang her praise online.
Thobeka Balintulo commented: "May you multiply...God knows we need a lot more of your calibre. God bless you and may you enjoy your retirement. Maybe you can give lessons few days a week in nursing schools. Also write a book... beautiful life story."
Claudia Wells said: "Thank you for your beautiful serving caring heart and making a wonderful difference in so many people's lives God bless you."
Cathy Ann added: "I salute you sister.. God Bless you for all your hard work and sacrifices. Have a wonderful and blessed retirement."
Bev Porter Gibson wrote: "This is such an encouraging story in our country where nursing has become 'just a job'. Thank you for your love and service Colleen. You may be retiring but with your passion and drive, you will always have a job caring for those outside the hospital. Have an amazing retirement."
Enjoyed reading our story? Download BRIEFLY's news app on Google Play now and stay up-to-date with major South African news!