Houses for sale in Pretoria; the complete guide for buying your dream home
What would you do if you won a sports betting jackpot today? Or, if you just made your first million Rands from your business? Most of us will celebrate because they can see an opportunity to say goodbye to their landlord. As a Pretoria resident, the next step will be to get a comprehensive list of houses for sale in Pretoria so that you can choose the best one for you. Read on!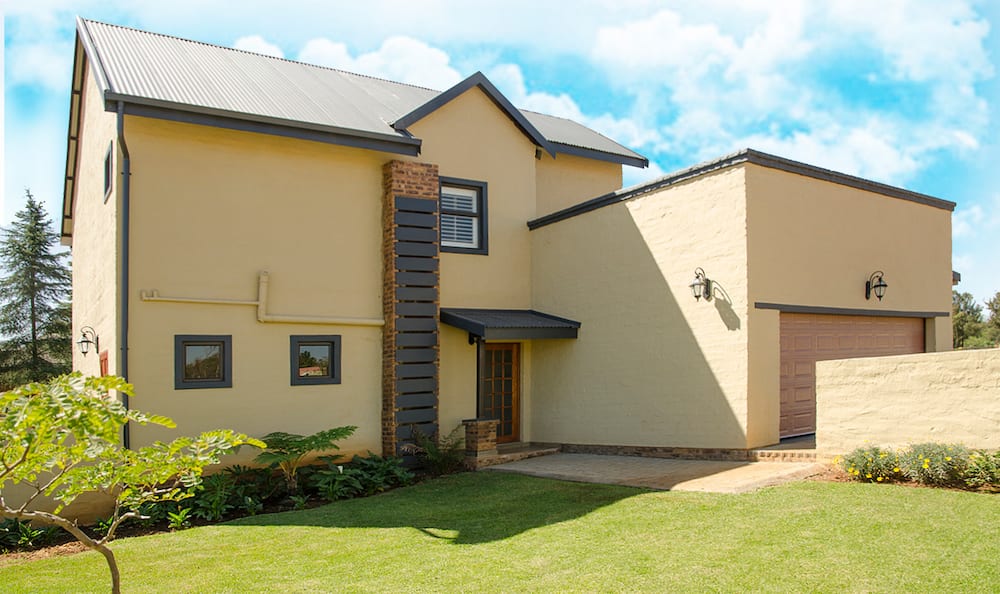 Here is a list of the wide variety of houses for sale in Pretoria that are ready for you to make that life-changing decision; to buy your family a new home.
1. Three bedroom house for sale in Saulsville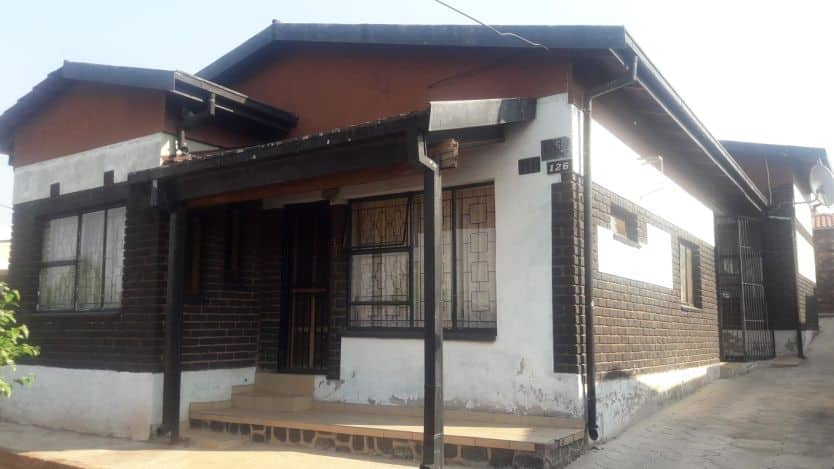 Sitting on 373 square meters, this house for sale in Pretoria comprises three bedrooms, one bathroom, and one lounge area. Although it looks like a repossessed houses for sale in Pretoria, that is not the case . This home also comes with a flatlet which has two bedrooms and one bathroom. The compound is surrounded by a brick wall for security and privacy. The price tag for this property is R 750,000.
2. One bedroom apartment for sale in Sunnyside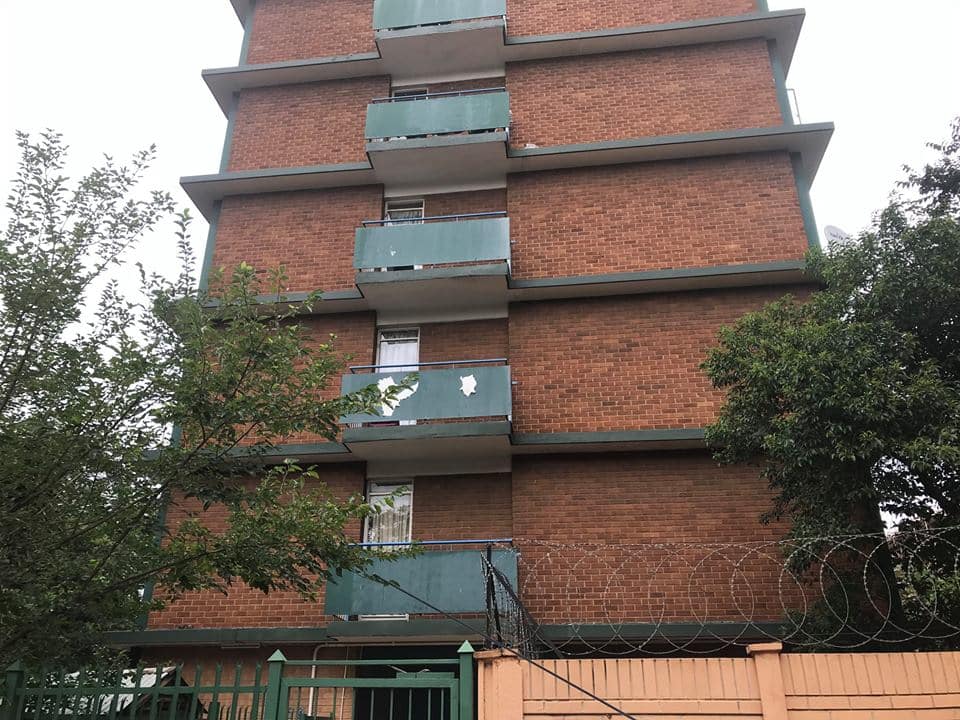 This apartment covers 37 square meters and consists of 1 bedroom, one bathroom, one lounge, and one lockup garage. For only R 310,000, this is one property that Pretoria has in stock for bachelors and bachelorettes. The apartment has an open plan kitchen and a sitting room as well as a lockup closet for your clothes in the bedroom.
3. Two bedroom house for sale in Soshanguve East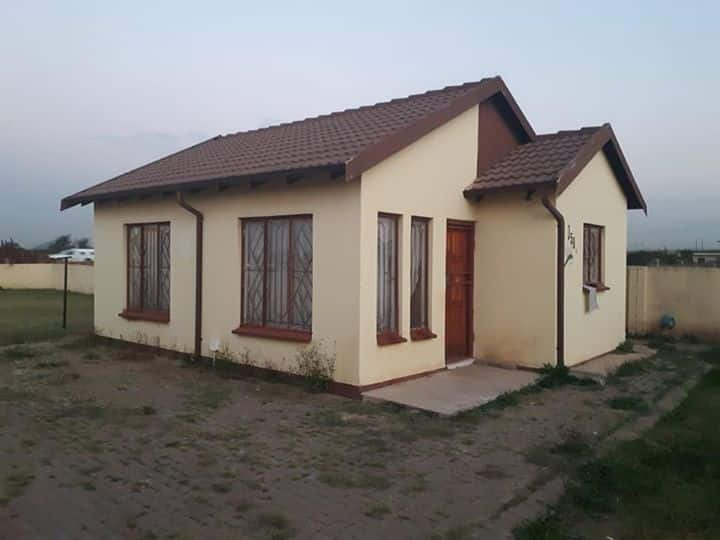 Another property for sale Pretoria has to offer is this gated home consisting of two bedrooms, one bathroom, and one lounge. Ideal for young families starting their lives, this home sits close to Curro Soshanguve. So far, it is one of the hottest deals among Houses for sale in Pretoria.
4. Three bedroom apartment / flat for sale in Sunnyside
This is one of the best flats for sale in Pretoria due to its proximity to the CBD and Arcadia while maintaining serenity due to the quiet street where it is located. With an open plan living area, a closed kitchen, and master-en-suite with two bathrooms, this property is ideal for a working family. Built with face-brick walls, aluminium windows, and a perimeter wall with electric fencing, security is guaranteed in this flat. Contact the agent Soti Chritodoulou to book an appointment for viewing and negotiations to acquire this R750,000 property.
5. Three bedroom house for sale in Mabopane
This is one of the best properties for sale in Mabopane, and it is located in Morulaview next to Tshwane South College, a clinic, Morula Sun, Morula shopping complex, and ODI Stadium. The master bedroom is en-suite, and the other two bedrooms share another bathroom. The property also has a beautiful kitchen and lounge, including a carport for two vehicles.
6. Commercial property for sale in Willow Glen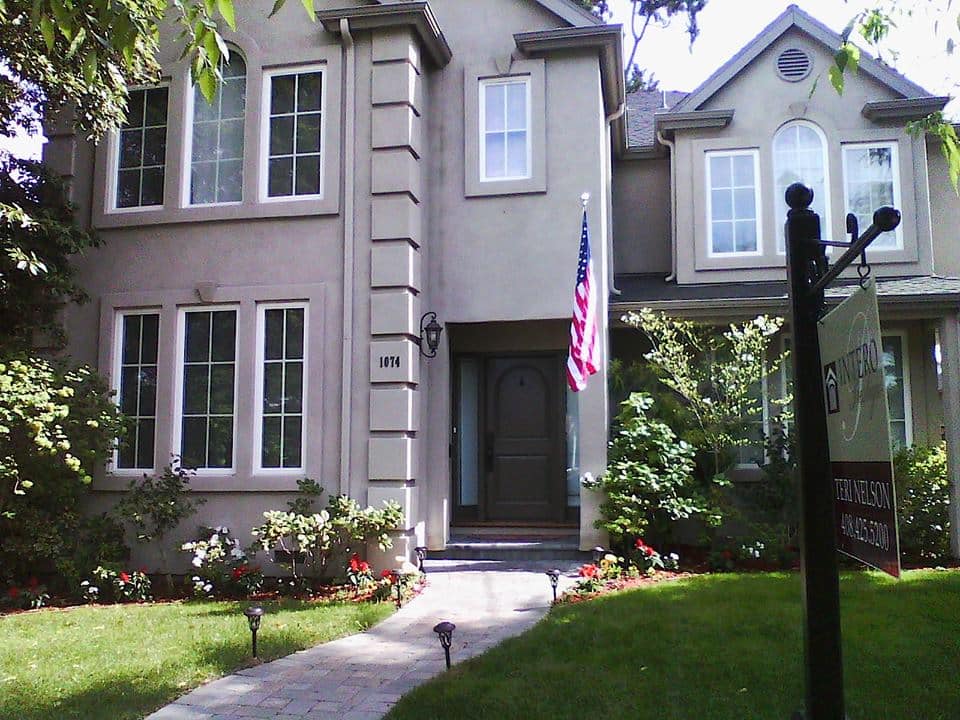 If you want to invest in commercial property for office space, then this is one of the houses on auction in Pretoria. Sitting on a 550 square meters block with a second office block and warehouse to rent out, this is an excellent investment with immediate returns. It also comes with a back entrance for huge trucks to move goods in and out of the warehouse.
7. Four bedroom house for sale in Moreleta Park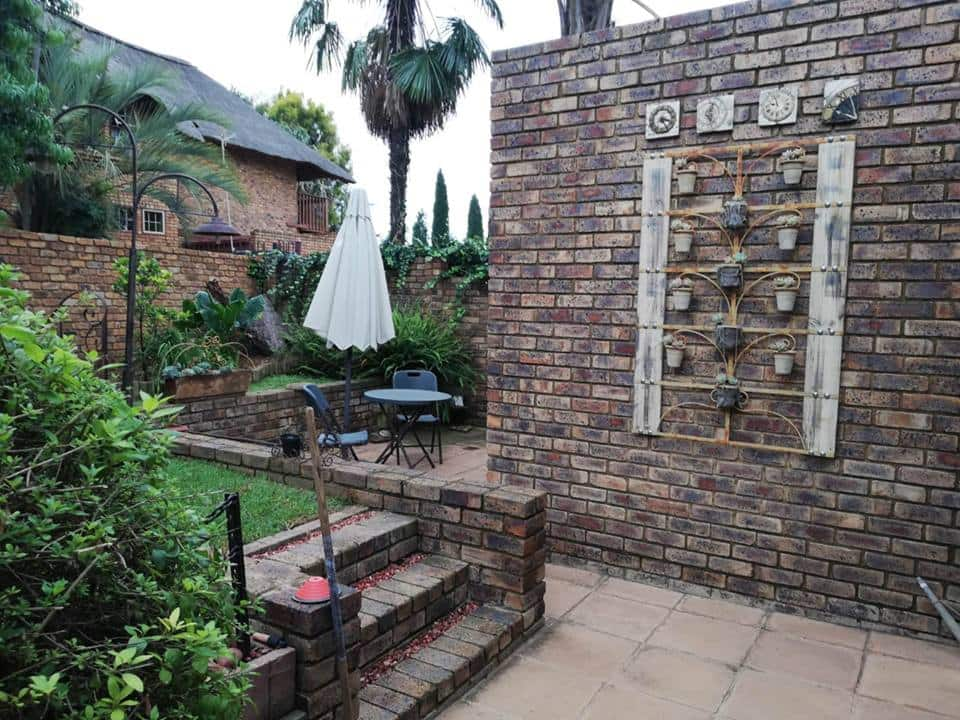 One of the most beautiful houses for sale in Pretoria East is this four bedroom, double-story cottage family home. It ranks among the new development houses for sale in Pretoria East. Equipped with a rock-art swimming pool and Lapa, this home also comes with a double garage and a servants' quarters which includes a shower. Of the four spacious tiled bedrooms, the master is en-suite, and it has a backdoor leading to the beautiful lawn.
The kitchen is furnished with oak cabinets and granite table tops as well as a separate scullery. Top that up with a spacious tiled living room, a dining room, lounge, and loft room. And, as if that is not enough, this gorgeous home also has a study room which can be supplemented as an office.
8. Two bedroom Townhouse for sale in Monument Park
Another property for sale in Pretoria east is this spacious two-bedroom, ground floor house located close to all major amenities with and easy access to the main routes. Sitting on 81 square meters, this home features carpets in the bedrooms, curtain rails, and built-in cupboards. It also has carpets and curtain rails in the lounge and dining room.
The kitchen with tiled floors has an oven & hob stove. For security, this property has steel windows and a face-brick wall all around. The house also has a carport for one vehicle.
9. Five bedroom house for sale in Mooikloof Equestrian estate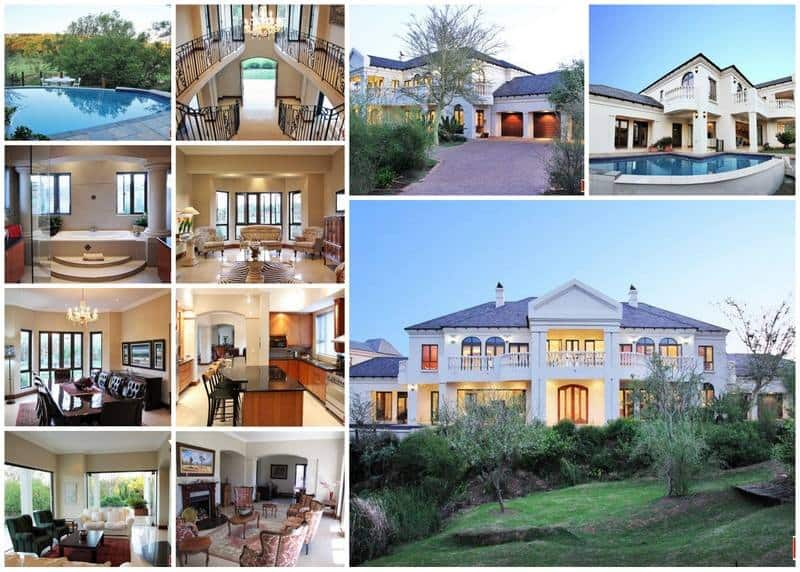 This large villa is one city property that Pretoria can be proud of, and it attracts customers not from just South Africa but from the entire continent or even beyond. Designed and built to tell the tale of the original Tuscan history, this Italian masterpiece has a warm exterior that welcomes you from a distance. The home boasts a sizeable double-story staircase with a magnificent chandelier to grab your attention and leave any visitor wowed.
The attention to detail in this property is worth every penny, and this is evident in the kitchen that comes fitted with the best equipment for a gourmet chef. To act as an insulator against cold, this home is built with extra thick walls with an interior that features murals against the high ceilings. Sitting on at least 2,000 square meters, this 3-leveled villa is nothing short of elegant with all five bedrooms en-suite and four of them have their lounges.
And that is not all. Think about the master bedroom with a masterpiece designer's dressing room to suit the King and Queen of this palace. Besides, a walnut bar is situated adjacent to a magnificent wine cellar and cinema for complete first-class entertainment.
To ensure that visitors always stay healthy, a large gymnasium with an indoor swimming pool is also included. There are two other pools outside overlooking the state-of-the-art landscaped lawns.
Now, you do not need to look any further if you need to find houses for sale in Pretoria because the links in this guide will give you more options for the hundreds of listed homes.
READ ALSO:
All Real Estate courses in South Africa 2019
Top 10 beautiful houses in South Africa
Good news greets SA's property market with banks keen to lend
Source: Briefly News