It looks like June is up to no good for the South African music industry. Barely three days after the celebrated queen of house music, Nichume Siwundla's death, the media is up with news on the passing on Jacques de Coning. The multi-talented Afrikaans artist passed on in a grisly road accident in Cape Town. You definitely want to gain some more insight into his death.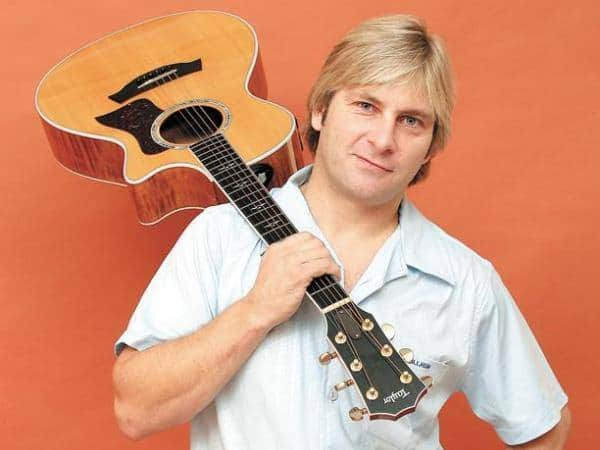 A sombre mood has hit the South African entertainment industry, and this time around, it has hit hard. The industry has lost two artists within a span of three days, how saddening is that? News of Jacques de Coning's death has stirred a saddening mood in the country, especially for the Afrikaans community, since most of his fans hailed from the community. For the few that did not know who the artist is, his biography and journey in music will answer all your questions.
Who is Jacques de Coning?
Have you heard of the renown artist through his death and do not understand why everyone has been moved by his demise? If so, the details of his biography will make you know him better, and probably understand why the Afrikaans community has switched to a mourning mood.
READ ALSO: Popular house music singer, Nichume Siwundla, has sadly passed away
Why was Jacques de Coning famous?
Jacques de Coning is an acclaimed artist who is famous for his rendition of FAK songs. The fifty-two-year-old Hendrik Theo Jacques de Coning was born in Port Elizabeth. His musical career dates back to 1998. He started by composing music for the Griekwa Rugby Team. His expertise grew with time, and a few years into his career, he won the golden status for selling more than one hundred thousand copies of his album called 'Afrikaans My Trots.'
Since then, his career grew from releasing one smasher album after the other. His rendition of the FAK songs grew him more fame. Another one of this best selling albums was called 'Kaniklani', which comprised of killer hits like; 'Kom Dans Met My', 'Jannie Mag Nie Koor Sing Nie', 'Girl Van Die Klein-Karoo', and 'Boerereggae'.
His versatility in music was another reason that earned him fame. He thrived as a songwriter and singer. He was famous for singing in the following genres: rock, boeremusiek-reggae and pop music. He is one of the artists who made modern-day Afrikaans music more wide, causing it to cover more genres.
Jacques de Coning family
The late survived by his wife Lynn, with whom he ran a family restaurant business called Bushmans Bar and Grill. Their family business was situated in Kenton-on-Sea. The two had a son, Basil, who passed on five years in a grisly road accident after his car lost control, causing him to crash into one of the trees along the road in Port Elizabeth. He died instantly on the accident scene.
What caused Jacques de Coning's death?
On Sunday, 9th June 2019, at about 10.30 am, news about Jacques de Coning's death surfaced. His demise caught everyone by surprise. The details of his demise were associated with a gruesome road accident that had occurred along R72. The fatal road accident was a head-on collision that occurred between Kenton-on-Sea and Alexandria. The accident scene was a few metres away from where the fatal scene that left Andrew Turnbull dead.
According to one of the witnesses, "One of the drivers died on the scene whilst the other was transported to hospital in a critical condition." The police, however, asked to be given time to conduct investigations on the conditions of the accident. They further went head to say that they will give the report of the incident to the deceased's next of kin.
On the other hand, it was a sad moment for the family of the deceased. They requested to be given time to mourn their loved one in private.
Jacques de Coning's songs
The late Jacques de Coning will be remembered for his great work in his hits. Some of the songs that the artist is associated with include:
1. Jacques de Coning - Die groot voël Medley
This is one of the artist's biggest hits. The song is in Afrikaans and is eight years old, and it has so far gathered eleven thousand views. The song depicts the artist's passion for doing what he does best.
2. Jacques de Coning Girl van die Klein Karoo
If you are a fan of Afrikaan music, you will definitely fall in love with this hit. The song has the best beats and the way the artist performs it shows how much he is obsessed with music.
3. Kom dans met my - Jacques de Coning
This is another old song by the artist that also did well. The musical beats in the hit blend perfectly with the artist's voice.
South Africa has suffered yet another loss after losing such a legend in the music industry. His fans have shown how much Jacques de Coning's demise is a big blow to them. Many have expressed their sentiments in their social media pages.
READ ALSO: