Mlindo the Vocalist is the hot new kid on the block, and one South Africa's most intriguing young talents. The talented young singer's critically acclaimed debut album has already been certified platinum. In addition, Mlindo songs are dominating the airwaves already with hit tracks like Macala and AmaBlesser.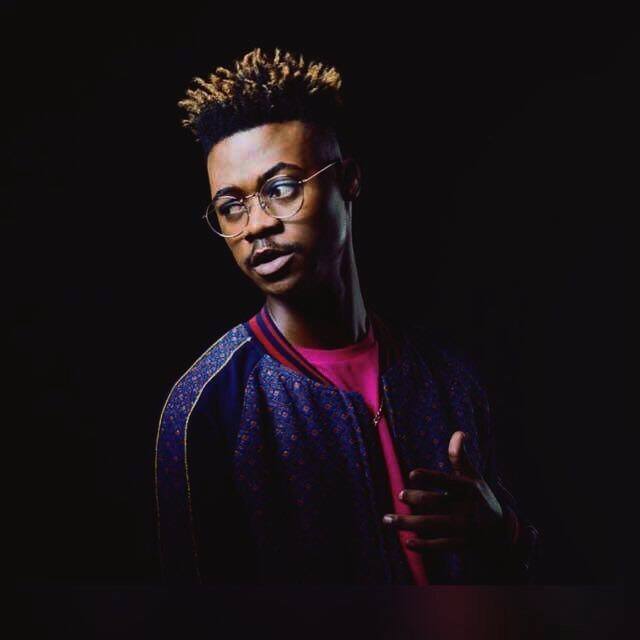 Mlindo began his music career at the age of four as he was part of the church choir. In 2010, at the age of 15 years, he joined Flow Riders, a hip-hop group where he mainly sang the chorus to their tracks. In 2017, he won the Golden Search competition in Richards Bay which gave him a chance to work with Afrotainment. However, his big break came when he worked with mega-hit producer DJ Maphorisa on the track AmaBlesser.
READ ALSO: Tyga New Album "Legendary": tracklist, official audio and public reaction
Top Mlindo The Vocalist songs
Mlindo The Vocalist Emakhaya album has sixteen tracks and includes collaborations with DJ Maphorisa, Sjava, Vyno Miller, Shwi Nomtekhala, Sha Sha, Sfeesoh, Kwesta, Thabsie, and Rayvanny. All hit Mlindo songs are part of this album. Here are the best in Mlindo songs list 2018.
1. AmaBlesser ft. DJ Maphorisa
AmaBlesser has over 7 million views on YouTube since the premiere of the video on June 7, 2018. This piece of music has the most viewership among Mlindo The Vocalist songs list. Featured on the song is DJ Maphorisa who is a household name in the South African entertainment scene. AmaBlesser is certified 4x platinum.
2. Macala ft. Kwesta, Thabsie, Sfeesoh
Macala official video was published on YouTube on November 28, 2018, and so far, has over 4 million views. Macala is the second biggest jam in the Mlindo songs list. Milindo features Kwesta, Thabsie, and Sfeesho on this track, and the track recently achieved platinum status.
3. Egoli ft. Sjava
Mlindo features award-winning artist Svaja on this track. Egoli was published on YouTube on October 11, 2018, and ever since, has over 2.2 million views. The lyrical piece is emotional and the comments on the video paint this picture. Egoli is certified Gold.
4. Emakhaya
Mlindo Emakhaya is a smooth catchy lyrical piece which has made it one the fan favorites. The song premiered on YouTube on October 11, 2018, and has since amassed over 2.2 million views. Emakhaya is Gold certified.
5. Imoto
Imoto is part of the Emakhaya album, and was published on YouTube on October 11, 2018. So far, the jam has over 2.1 views.
6. Lengoma
Legoma was published on YouTube on October 11, 2018, and has since gotten over 1.3 million views. Legoma is track 13 on the Emakhaya album.
7. Lay'ndlini
Track 7 on the album, Lay'ndlini has over 970k views on YouTube since its premiere on October 11, 2018.
8. Wamuhle ft. Shwi Nomtekhala
Wamuhle is the 8th track on the album and features Shwi Nomtekhlana. This jam was published on October 11, 2018, on YouTube and has over 700k views since.
9. Usbahle
Usbahle is the 5th track on the album. This track was published on YouTube on October 11, 2018, and has gotten over 606k views since. Usbahle is Gold certified.
10. Nguwe (cover)
Mlindo The Vocalist Nguwe cover has over 515k views on YouTube since being published on 12th January 2018. The video is short but it shows just how dynamic Mlindo's voice is.
Mlindo social media
Twitter: @MlindoRSA
Instagram: mlindothevocalist
YouTube: MlindoVEVO
For Mlindo songs download on iTunes: Mlindo The Vocalist
READ ALSO: 20 best worship songs to uplift your spirit
Mlindo The Vocalist set a high bar for himself with his debut album Emakhaya. The challenge now lies on being consistent and releasing the same high quality of music that his fans love. However, based on the success and quality of the songs above, Mlindo is greatly talented and we expect more high quality Mlindo songs 2019 and in the future.
READ ALSO
Top Migos new songs
Best Migos songs ranked
10 best Shekhinah songs 2018-2019
10 best Snotkop songs 2018-2019
All DJ Black Coffee albums and songs
Source: Briefly.co.za