Every human being desires to live a happy and fulfilling life. Doing what one loves adds a spark in life that cannot be extinguished. Christine Basson is one of the people who successfully managed to do what they love from an early age. She motivates young women in South Africa and beyond to be passionate about their interests and to follow their dreams regardless of the obstacles that may come along the way.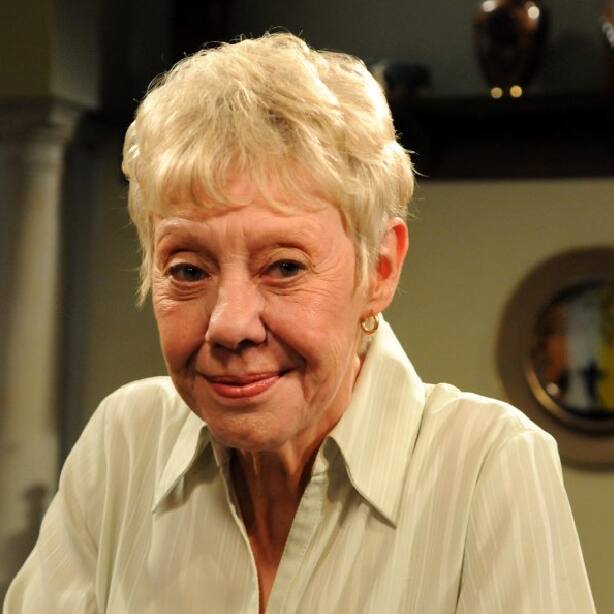 Christine Basson was a talented actress, radio presenter and drama teacher whose input in the entertainment and education industries cannot be overlooked. She handled her work with grace and humility. For the 30 years she was an active career woman, her interaction with other people left a positive mark. Here are the top things about this multi-gifted lady that everyone must know;
1. She was 78 years old at the time of her death
Christine was born on the 9th of June 1941. How old is Christine Basson? Christine Basson age was 78 years at the time of her death on the 10th of June 2019. According to verified sources, Christine Basson died in the early morning hours, just a few hours after marking her 78th birthday. Her close ally, Reinet Louw Kemp, disclosed the news of Christine Basson death in a Facebook post that read;
"Our beloved friend Christine Basson - for many the strong motherly figure Nora Naudé from Egoli - peacefully went home this morning. She will be missed."
READ ALSO: Egoli star, Christine Basson, passes away leaving a lasting legacy
2. She was an alumna of Stellenbosch University
Christine was a brilliant child. Although details of her childhood and family-life are scarce, she completed her high school education in Bloemfontein. She qualified for higher education and enrolled at Stellenbosch University. She pursued a Bachelor of Arts degree in Drama at the university.
3. She was a renowned actress, radio presenter and drama teacher
After graduating from Stellenbosch University, Christine went ahead to have a successful career in the South African film industry for 30 years. She was a multi-talented lady who took professional acting roles, taught drama and was a radio presenter. Having such an industrious career is no mean feat. She featured in many films and television shows. Some of them were;
Snake Dancer in 1976 as Mrs. Pedlar
Dingetjie & Idi in 1977 as Dr. McDonald
Decision to Die in 1978 as Annette Walters
Witblits and Peach Brandy in 1978 as Greta
The Spanish fly in 1978 as Matilda van der Walt
40 Days in 1979 as Phyllis
City Lovers in 1982
Bosveld Hotel (The Moew) in 1982 as Willemien Nel
Wolhaarstories in 1983 as Mrs. Steenkamp
One day for Altyd in 1985 as Maggie
Behind every man as Marietjie Barnhoorn
The Prince of Pretoria in 1992 as the Landlady
Egoli: Place of Gold in 2009 as Nora Roelofse Naudé
Egoli: Afrikaners are fun in 2010 where she played Nora
4. She had plenty of experience in theatre
In addition to acting in movies, Christine loved the theatre, and she featured in numerous plays throughout her active years. She was an active member of the Cape Performing Arts Council and Space Theater. She was also a freelancer for the regional councils. Some of the theatre plays that Christine featured in were;
The House of Bernarda Alba in 1962
She Stoops to Conquer in 1966
The West Indian in 1967
A Pound on Demand in 1967
God's Forgotten in 1975
Paradise is Closing Down in 1977
Key for Two in 1983
Die Wonderwerk in 1991
5. She won the Best Actress Award in the 1975 Computicket Awards
One of the great honours that Christine received in her career was receiving the Best Actress Award during the 1975 Computicket Awards. She had previously featured in the play Cellulite Story by Pieter-Dirk Uys. Her performance was excellent, and many people applauded her acting prowess. The award motivated her to soldier on in her acting career.
6. She acted in Egoli for 18 years!
Christine Basson aktrise enjoyed playing the role of Nora Roelofse Naudé for 18 years in the local soap opera, Egoli. She was one of the very few characters that remained unchanged throughout the 18-year run. Egoli was an English and Afrikaans soap opera that first aired on the 6th of April until 31st of March 2010 on M-Net. The show had an extensive viewership during all the 18 seasons, and her execution of the character in the show was stellar! Being part of the show for close to two decades proved Christine's love for acting.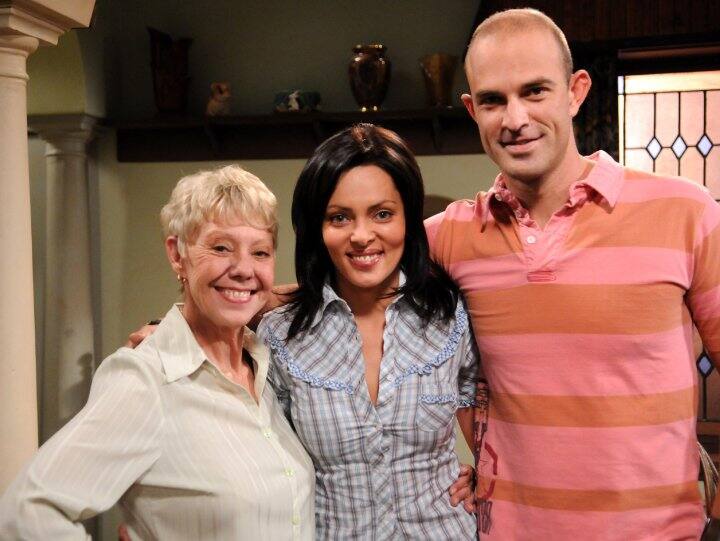 7. She was worth about $2 Million
From her industrious career, Christine got well-paying contracts. She did not disclose the amount she earned from being an actress, radio presenter and teacher of drama. Nonetheless, she lived a decent life that many people wish to have. Although her exact net worth is yet to be made public, her monetary value as at 2018 was estimated to be $2 million.
8. She spent her retirement years at the Ekklesia Park retirement village
After having a good career run, Christine retired from work. She spent most of her retirement years at the Ekklesia Park in Blairgowrie, Randburg. She aged gracefully and resided in this area until her demise.
Christine Basson was one of the best actresses in South Africa. Is Christine Basson still alive? No, she died on the 10th of June 2019 at 78 years of age. She is best remembered for playing the character Nora in Egoli: Place of Gold for 18 years. Her mark in the South African film and entertainment industry is indelible.
READ ALSO: