50 New Week Quotes that truly motivate (with images)
Looking for something to motivate yourself or someone around you for the new week? Here are some powerful new week quotes that you can read before you set out for the week. You can also share them with friends, workmates or your subordinates. Apart from the quotes, there are also some good wishes that you can share with others to start their week.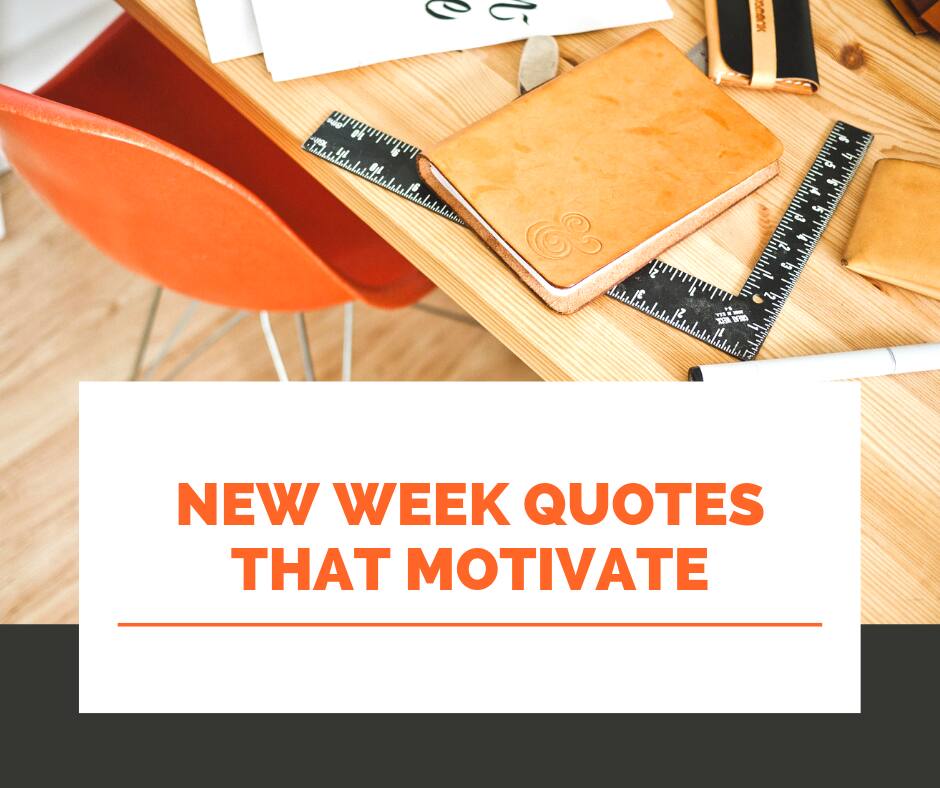 When you are motivated, obstacles become stepping stones. Achieving success also becomes possible. So, to start the week on a good and positive note, here are some quotes and messages that will inspire you and those around you so much.
Inspirational quote of the week
Whether you need something to motivate yourself for the new week or you want to inspire someone around you to think and achieve greatness, here are some new week motivational quotes anyone would be glad to receive.
1. Look up at the stars and not down at your feet. Try to make sense of what you see, and wonder about what makes the universe exist. Be curious. - Stephen Hawking
READ ALSO: 30 best Happy Mother's Day images, quotes and messages
2. You have to have a big vision and take very small steps to get there. You have to be humble as you execute but visionary and gigantic in terms of your aspiration. In the Internet industry, it's not about grand innovation, it's about a lot of little innovations: every day, every week, every month, making something a little bit better. - Jason Calacanis
3. The will to win, the desire to succeed, the urge to reach your full potential... these are the keys that will unlock the door to personal excellence. - Confucius
4. Infuse your life with action. Don't wait for it to happen. Make it happen. Make your own future. Make your own hope. Make your own love. And whatever your beliefs, honor your creator, not by passively waiting for grace to come down from upon high, but by doing what you can to make grace happen... yourself, right now, right down here on Earth. - Bradley Whitford
5. Optimism is the faith that leads to achievement. Nothing can be done without hope and confidence. - Helen Keller
6. Believe in yourself! Have faith in your abilities! Without a humble but reasonable confidence in your own powers you cannot be successful or happy. - Norman Vincent Peale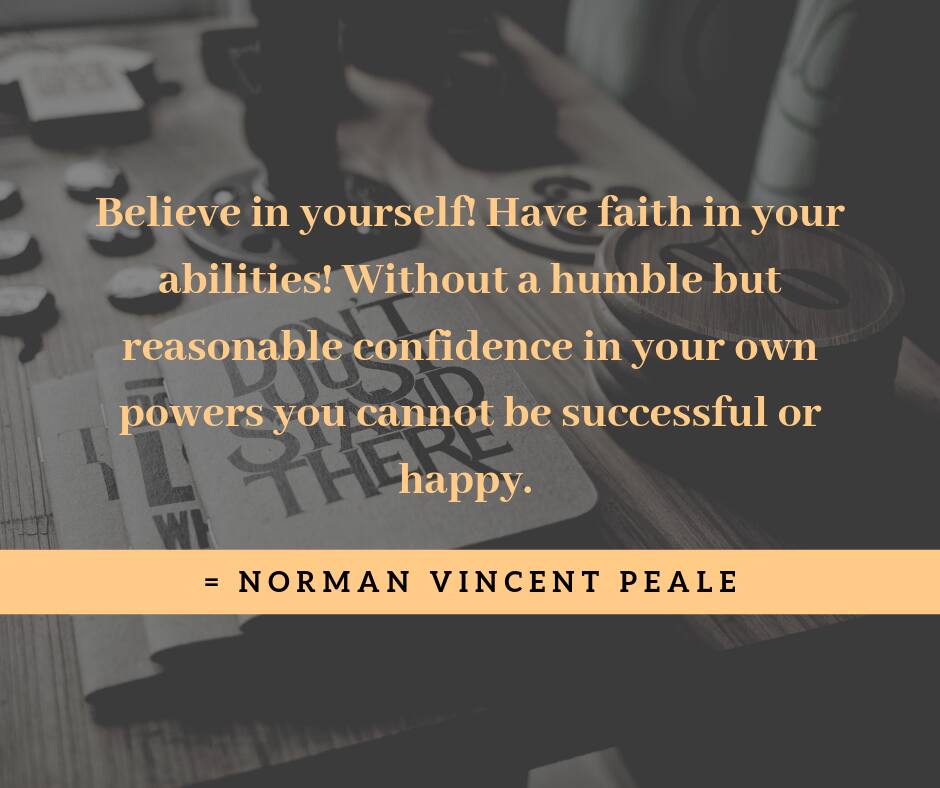 7. Do not wait; the time will never be 'just right.' Start where you stand, and work with whatever tools you may have at your command, and better tools will be found as you go along. - George Herbert
8. Beginning today, treat everyone you meet as if they were going to be dead by midnight. Extend to them all the care, kindness and understanding you can muster, and do it with no thought of any reward. Your life will never be the same again. - Og Mandino
9. You are not here merely to make a living. You are here in order to enable the world to live more amply, with greater vision, with a finer spirit of hope and achievement. You are here to enrich the world, and you impoverish yourself if you forget the errand. - Woodrow Wilson
10. Do the one thing you think you cannot do. Fail at it. Try again. Do better the second time. The only people who never tumble are those who never mount the high wire. This is your moment. Own it. - Oprah Winfrey
New week blessings
11. May the Lord grant you favour before every man and crown your efforts with bountiful success this week. Happy new week. God bless you my dear.
12. The good Lord will establish your path to greatness this week, and cause everything you lay your hands upon to yield great harvest unto you. It's your week of celebration!
13. Your light will break forth this week. Every eye that sees you will favour you, and everywhere you go, His abiding presence will not depart from you. Happy new week.
READ ALSO: 30 best true love quotes and sayings
14. May you reap where you have not sown, and may the lines fall for you in pleasant places. Your effort this week will produce great result. Go in His might this week and achieve greatness.
15. Thus saith the Lord unto you: Blessed shall you be when you go out and when you come in. Blessed shall be the fruit of your body. This is your week of pleasant surprises and testimony. You are blessed.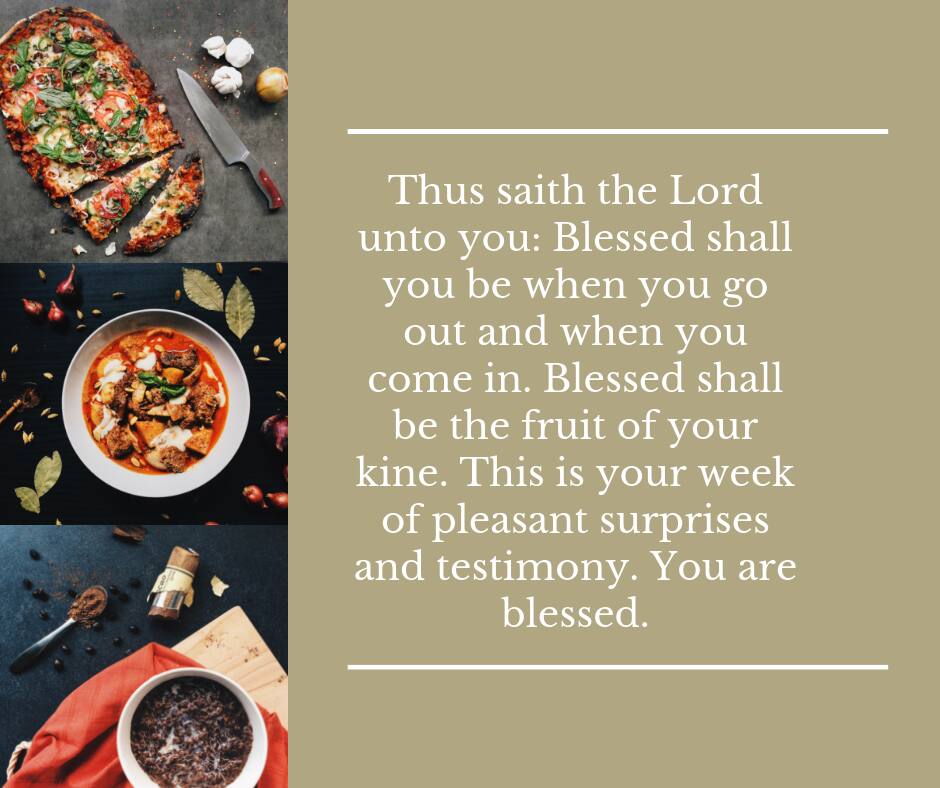 16. As the sun shines from this day onward, so shall the mercy of God shine upon you and cause men to show you kindness. I love you my darling.
17. May all your efforts count and amount to good success. Instead of labour, you will enjoy favour, and for the pains of the past, you will reap the gains from now on. Happy new week.
18. May you walk through this week in sound health and great joy. And may everything that God has created work for your good. Enjoy a peaceful week my dear.
19. As you step out this week, mountains will break forth before you and every crooked path will be straightened. Have a stress-free week.
20. My wish and prayer for you this week is that the blessed will call you blessed because of the great things that the Lord will do for you.
Short success quotes
Here are some success quotes for work that anyone can use to start his or her week.
21. The secret of success is constancy of purpose. - Benjamin Disraeli
22. Find somebody to be successful for. Raise their hopes. Think of their needs. - Barack Obama
23. Success is almost totally dependent upon drive and persistence. The extra energy required to make another effort or try another approach is the secret of winning. - Denis Waitley
24. I can't give you a sure-fire formula for success, but I can give you a formula for failure: try to please everybody all the time. - Herbert Bayard Swope
25. Failure is the condiment that gives success its flavor. - Truman Capote
26. Always bear in mind that your own resolution to succeed is more important than any other one thing. - Abraham Lincoln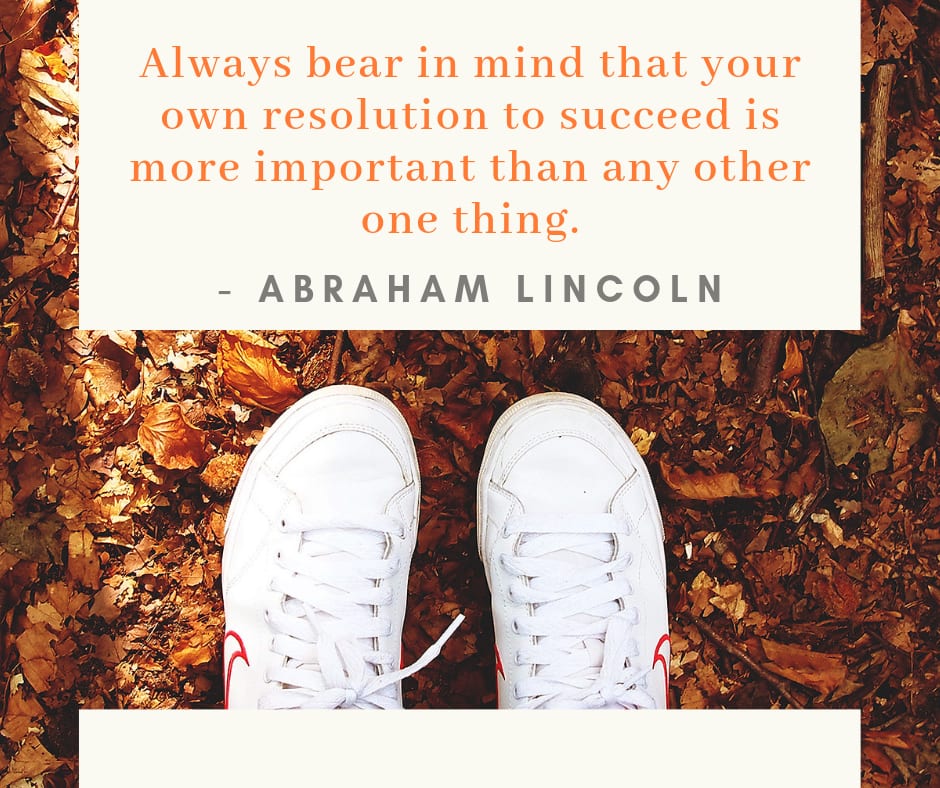 27. Success means having the courage, the determination, and the will to become the person you believe you were meant to be. - George Sheehan
28. To me success means effectiveness in the world, that I am able to carry my ideas and values into the world – that I am able to change it in positive ways. - Maxine Hong Kingston
29. Give me a stock clerk with a goal and I'll give you a man who will make history. Give me a man with no goals and I'll give you a stock clerk. - J. C. Penney
30. Winners are not afraid of losing. But losers are. Failure is part of the process of success. People who avoid failure also avoid success. - Robert Kiyosaki
Wishing you a great week ahead messages
31. Wishing you a week full of fun. Ensure to make the best out of everything thing that happens to you.
32. Launch out this week with vigour and a determination to make a difference, and you will be amazed at the end of the week at the great things you will accomplish. I wish you the best of success.
33. My wish for you this week is that whatever held you down in the past weeks would be stepping stones to your greatness. It is the dawn of your rising.
34. This week has lots of opportunities to dish out to anyone who cares to make the best of them, so, ensure to get your fat share. Wishing you a great week ahead!
35. Living becomes more interesting when we live our lives to be a blessing to others, especially those that we know cannot repay us. I wish you all the best that this week has got to offer.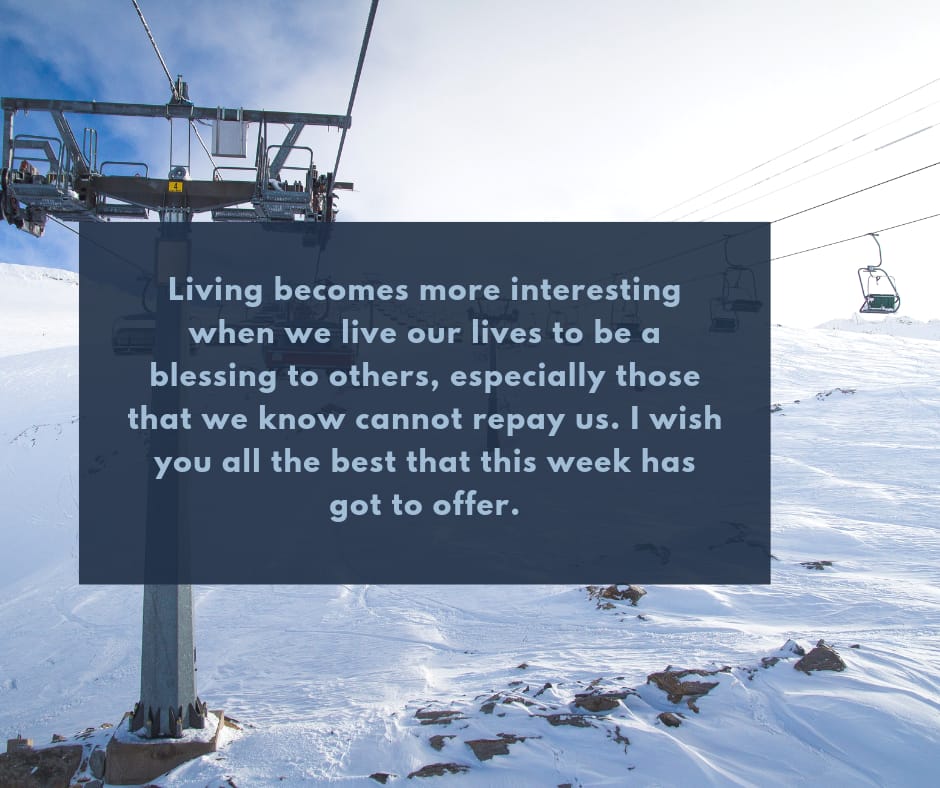 36. You don't know how much you can do until you make an attempt. This week is before you to try something new with it. Don't let it go except you have done something about your dream. I wish you all the best.
37. No matter what you have achieved before, all of those have become a history. This is a new week and it comes with the opportunity to do better. So, make sure that you explore the beauties it has in store for you! Happy new week.
READ ALSO: Best cute love quotes for him and her
38. Real happiness is not come by because things work well for you but because you have chosen to stay in charge of your life irrespective of what happens to you. May your dreams come true this week.
39. May everything that happens to you this week give you reasons to forget the pains of the past and reach forth to the glorious things that lie ahead of you. Happy new week dear!
40. Launch out with boldness this week because I can see great things happening to you, and mountains melting before you! It's your week of success.
New week motivation
Are you a team leader or an employer and you are thinking of how to motivate your workers? Here are some positive quotes that you can use to fire them up for success, and you would be amazed at the level of result that you would get eventually.
41. New week, new opportunities. New week, new order of graces. Avail yourself of every opportunity that comes with this new week to get the best of life. Enjoy a smooth ride!
42. Learning to do what others do not want to do is one major decision that can make you stand out from the crowd. Ask yourself, "What would I do better this week that will make me to become a point of reference?"
43. You cannot afford to look back once you have stepped out in the fulfillment of your dream. So, as you launch out this week, bear in mind that success, for you, is not an option!
44. As you launch out this week, think about what you did well in the past weeks that brought you to the level you are now, and also resolve to do something that will take you further in life. Life is not meant to be static, you know.
45. The price of success is hard work, dedication to the job at hand, and the determination that whether we win or lose, we have applied the best of ourselves to the task at hand. - Vince Lombardi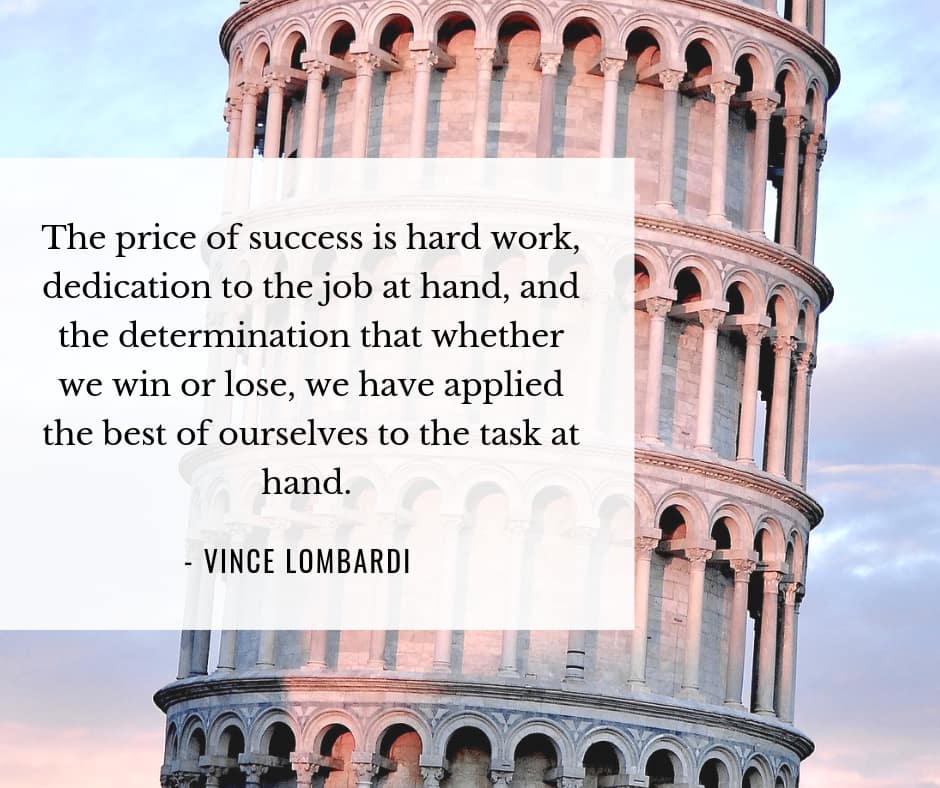 46. Your relevance in life is dependent on how well you are able to make an impact in the lives of people around you. Therefore, do your best to be a blessing and not an object of ridicule.
47. If you die today, what would you be remembered for? Why not live everyday in this week as if it is the last that you have so that you ca enjoy the best of it eventually.
48. At the end of the day, you are solely responsible for your success and your failure. And the sooner you realize that, you accept that, and integrate that into your work ethic, you will start being successful. As long as you blame others for the reason you aren't where you want to be, you will always be a failure. - Erin Cummings
49. If you want to be productive, there is only one secret that I know and that is for you to become responsible. Creativity births responsibility, and consequently enhances anyone's productivity.
50. Take up one idea. Make that one idea your life - think of it, dream of it, live on that idea. Let the brain, muscles, nerves, every part of your body, be full of that idea, and just leave every other idea alone. This is the way to success. - Swami Vivekananda
As you would have noticed, the new week quotes shared above are aimed at inspiring you or anyone to start the week well, and continue in that spirit until the end of the week. Interestingly, you can even print some of them out and paste in a place where you can easily refer to them.
READ ALSO: 50 best happy birthday messages with pictures 2019
Source: Briefly News