The new month has yet again been ushered in with exciting episodes of your favourite Muvhango teasers. There are lots of informative and entertaining scenes in this month's teasers that you cannot afford to miss. But then, while you look forward to the broadcast of each episode of Muvhango soapie teasers on SABC2 at 21h00 from Mondays to Fridays, check out the highlights of what to expect in this article.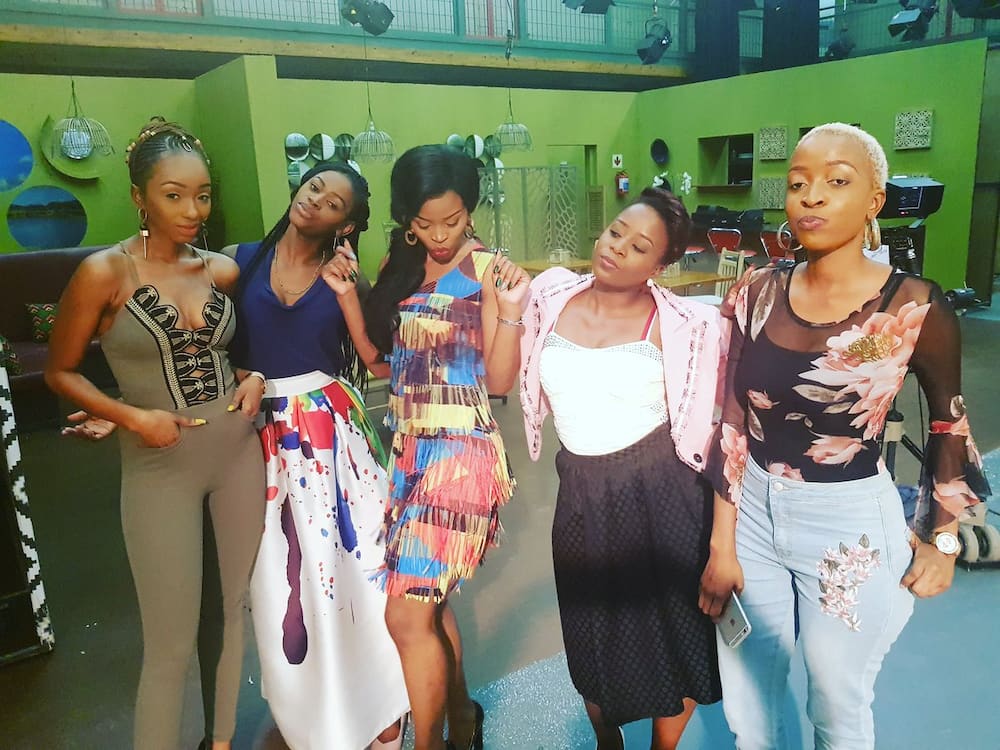 TVSA Muvhango Teasers is a South African TV soap opera that has received a high level of acceptance with about 5.5 million viewers. Created by Duma Ndlovu, the multilingual dimension of the soapie series is with a purpose, and that is to showcase the languages and promote the cultural heritage of South Africa while promoting unity. So, as part of our commitment to ensure that you stay updated with your favourite soapie teasers, here are the highlights of Muvhango latest teasers.
Muvhango teasers June 2019
As you would discover while reading, Muvhango teasers this month has lots of exciting episodes that you cannot afford to miss. It is highly enriching so that every of your entertainment needs is met.. Here are the highlights.
READ ALSO: Muvhango Teasers: May 2019
Episode 3307 - Monday, 3rd of June, 2019
Azwindini makes an impactful decision over his marriage to Mpho while Imani makes an effort to ensure that Seretse spends a night. Then, Sundani disappoints Tenda after making a request based on what he desires most.
Episode 3308 - Tuesday, 4th of June, 2019
Azwindini frees Mpho more than what the latter has sacrificed while Imani will not let Seretse be. Also, Gugu reconsiders the proposal of Seretse while Sundani informs Teboho not to give Mulalo too much of independence.
Episode 3309 - Wednesday, 5th of June, 2019
Mpho decides to cleave to Azwindini, but this decision comes with penalties, and Gugu lets an uneasy Imani know about her feeling about Seretse. While Tenda concludes on getting brave with a ring, Sundani asks him to hold on.
Muvhango teasers - Thursday, 6th of June, 2019
You will discover in Muvhango teasers today how Mpho goes on to heal an infertile patient after going against her pain while Imani lets Seretse know about the feelings of Gugu. Then, Tenda eventually achieves the aim of putting a ring on it.
Episode 3311 - Friday, 7th of June, 2019
Vho-Masindi and Mpho begin on a clean slate while Dee shares a piece of news with Tenda that will transform his whole life. Seretse does everything possible to be with Imani.
Episode 3312 - Monday, 10th of June, 2019
Gugu does not understand where she is wrong in her dealing with Seretse while Dee threatens Tenda of ensuring that he does not see his baby if care is not taken. Shaz feels like one who is under a curse even though there is something else which is responsible for her problem.
Episode 3313 - Tuesday, 11th of June, 2019
Gugu finds herself in a pleasantly-difficult spot and Dee makes a radical decision concerning the pregnancy while the mother of Shaz breaks unexpected news to Vho-Gizara.
Episode 3314 - Wednesday, 12th of June, 2019
Gugu decides to let Seretse understand better what her intentions are while a secret that was kept from Shaz by her mother leaks out to her. Sundani becomes devastated after Thonifho's refusal to return with her.
READ ALSO: Muvhango cast: A-Z exhaustive list with pictures
Episode 3315 - Thursday, 13th of June, 2019
Gugu tells Seretse everything she has kept in her heart. Also, a father and daughter relationship is gradually evolving between Shaz and Gizara, while Tenda's tireless waiting and uncertainty are causing him to panic somehow.
Episode 3316 - Friday, 14th of June, 2019
After Gugu finds Imani in the arms of Seretse, the truth starts to gradually unveil while Gizara strives to make sure that Shaz gets a job. Also, the biggest wish of Tenda has finally been granted although in unfavourable circumstances.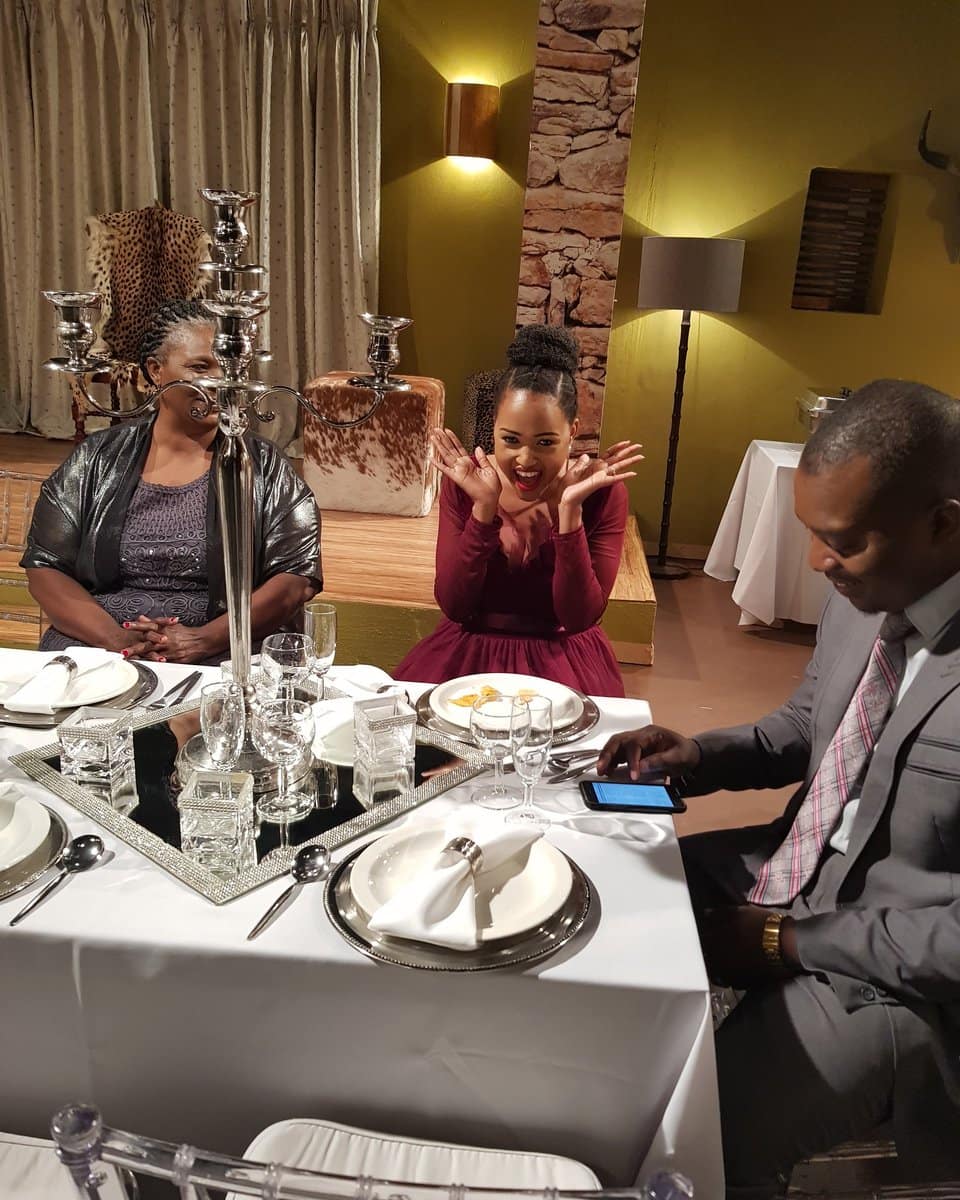 Muvhango teasers - Monday, 17th of June, 2019
The relationship between Imani and Gugu seems to be going down the drain while one of the new members of the family of Gizara causes discord. Then, Sundani is on the losing side on her grip over Tenda.
Episode 3318 - Tuesday, 18th of June, 2019
Seretse drops a goodbye letter for Imani while a life-threatening scare hits on Gizara and Dee thinks that she has finally succeeded in wrapping Tenda around her fingers.
Episode 3319 - Wednesday, 19th of June, 2019
Imani and Gugu reconcile while the life-threatening health scare of Gizara seems to escalate. Dee almost loses the baby while Sundani and Tenda hit a rocky patch.
Episode 3320 - Thursday, 20th of June, 2019
It dawns on Imani that it seems she has made her life's biggest mistake while the effect of the health scare of Gizara strains the family. Tenda's decision in bringing Dee over to the house does not go well with Sundani.
Episode 3321 - Friday, 21st of June, 2019
Gugu strives not to let Seretse and Imani know about her jealousy, and Gizara feels deprived of his identity and diminished before his family. Sundani bribes Dee so she would leave her and Tenda alone.
Episode 3322 - Monday, 24th of June, 2019
Shaz stirs trouble between Hangwani and Gizara unwittingly while Vho-Mukondeleli feels like someone who is not wanted by Mulalo and Teboho. Also, Sundani and Tenda fix a date for their wedding much to Dee's disgust.
Episode 3323 - Tuesday, 25th of June, 2019
Gizara deliberately flouts tradition while Dee gets Tenda's attention with her pregnancy, and Marang receives an unexpected and unwelcome surprise.
Muvhango teasers - Wednesday, 26th of June, 2019
Vho-Makhadzi reveals secret information concerning Gizara's young secret Shaz while Tenda is in a dilemma of either getting married or losing the child. A new girl has just arrived in town through Marang.
Episode 3325 - Thursday, 27th of June, 2019
Gizara is confronted with the unpleasant consequences of his actions in Thathe and seeks to right every wrong. Sundani is terrified after hearing that Tenda wants to go and do right by Dee. Warona and Rendani hit the town to let go of the horrible situation.
Episode 3326 - Friday, 28th of June, 2019
The devotion of Shaz to Gizara is unconditional, but then, the royal house feels intimidated by her presence while the dreams that Dee has been nursing to become Mrs Mudau appear to be only a mirage. Then, no one seems pleased with the presence and sense of adventure of Warona in Johannesburg.
With what you have read so far about the exciting Muvhango teasers, you can see that there are lots of reasons why you cannot afford to miss any of the episodes. So, while you enjoy this, we encourage you to also watch out for Muvhango teasers next month's highlights.
READ ALSO: Skeem Saam Teasers May 2019