What is coming up on Uzalo this June 2019? Fans of this epic South African Telenovela never go tired of appealing drama and twisted turns of events; without a doubt, this month is no different. Preview releases of Uzalo Teasers are especially exciting with so much to unveil as the month drags on.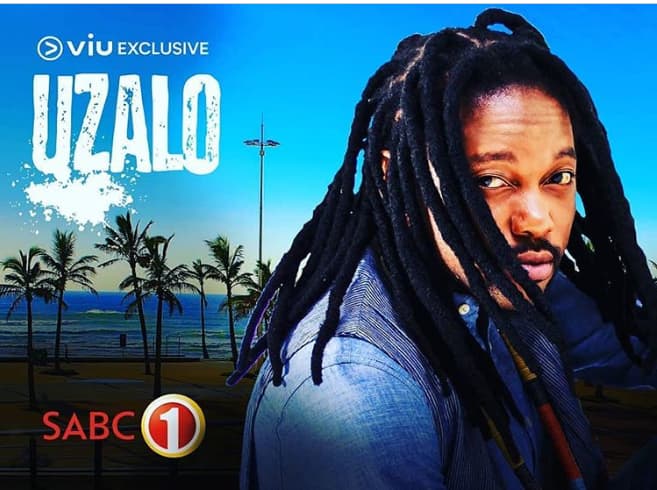 Since its debut on the 9th of February 2015, Uzalo has progressively managed to accumulate a wave of fan-base for their impressive Uzalo cast 2019, plot, as well as production. Regular Uzalo Teasers updates have continually proven effective in garnering and attracting thousands of die-hard fans. What is happening in Uzalo in June?
READ ALSO: Isidingo Teasers: July 2019
Uzalo Teasers June 2019
It is only a few days into the month but the interplay of different characters to bring out the plot is an experience that no one should miss. Together, let us find out regarding various episodes and what is coming up on your screens for the rest of this month.
Episode 86
Date: Monday 3rd June 2019
The bond between Sibonelo and Nkunzi leaves out MaMlambo. In the process, Gabisile must confront loneliness. Without a cloth, Fikile has no choice but to handle the anger expressed by Sbu.
Episode 87
Date: Tuesday 4th June 2019
While in Khanyile house, MaNgcobo threatens a poisonous snake without knowing. Gabisile fearlessly struggles against all the odds to have her men at home. Fikile deliberately strives to provoke Sbu into a feeling of jealous.
Episode 88
Date: Wednesday 5th June 2019
Sibonelo offers Nkunzi sufficient advice, therefore, meeting all immediate needs. The man in Mamlambo's dream leaves her feeling guilty. Fikile is keen to heighten home ante.
Episode 89
Date: Thursday 6th June 2019
Sibonelo is unaware of Nkunzi's nasty surprise. Gabisile wins Qhabanga back with guile. Sbu is unable to reach Fikile.
Episode 90
Date: Friday 7th June 2019
MaNgcobo breaks a highly guarded secret to Khathaza. MaMlambo arrives at a critical decision worth changing life. Sbu is least impressed with his investigation outcomes.
Episode 91
Date: Monday 10th June 2019
Sibonelo and Nkunzi happily indulge having stolen a car with success. They, however, have no knowledge concerning Mondli's findings. MaMlambo and Qhabanga commit adultery, one of the most grievous sins on record. Fikile must come up with more alternative plans to regain Sbu's commitment.
Episode 92 (SD 87)
Date: Tuesday 11th June 2019
In Uzalo yesterday episode 2019, MaNgcobo mistrusts Fihliwe even with her dedication to acting friendly and remain welcoming. Khathaza accuses Fihliwe concerning her alleged habit of overdoing things.
Episode 93 (SD 88)
Date: Wednesday 12th June 2019
Nkunzi encounters an overwhelming shock even as Qhabanga continues to distance from Gabisile. Sbu helps Fikile to reclaim her career. Do not miss out Uzalo full episodes today to know exactly what happens.
Episode 94
Date: Thursday 13th June 2019
Njeza refrains his blessings from Nonka, thus allowing Sibonelo as her date. Sibonelo actively encourages Nkunzi to make a bold step in his love life, moving on from MaNgcobo for other women. Gabisile finds herself at the crossroad, not knowing whether Qhabanga is fully committed or cheating in their relationship.
Episode 95
Date: Friday 14th June 2019
MaMlambo has no choice but to take on challenging decisions in her love life. Fikile upholds the prospects of the dangerous game that she is part of. Khathaza encounters someone that proves helpful in his upcoming plans.
Episode 96
Date: Monday 17th June 2019
Fihliwe struggles to capture Nkunzi's attention. MaMlambo comes to Gabisile's aid primarily to help save her marriage now at risk. Will Fikile's devious plans succeed in capturing Sbu's attention?
Episode 97
Date: Tuesday 18th June 2019
MaMlambo finds herself at conflict concerning what to tell Gabisile. Someone else is now distracting Khathaza from his immediate marital troubles.
Episode 98
Date: Wednesday 19th June 2019
Njeza's well-intended help ends with Nkunzi shooting at his foot. Gabisile's plan fails to materialise. Sbu manages a cool idea from Sibonelo
Episode 99
Date: Thursday 20th June 2019
Nkunzi firmly hits the bottle. Elsewhere, MaNgcobo and Khathaza's wedding draws nigh even as Sbu delivers his marriage proposal to Fikile.
Episode 100
Date: Friday 21st June 2019
Nkunzi dares and threatens to pull down the wedding. MaMlambo narrowly escapes being caught by Gabisile. Fikile does not back down but maintains to have Sbu's proposal.
Episode 101
Date: Monday 24th June 2019
Nkunzi's life attracts much attention and talks. Gabisile unveils hell while Fikile dies to have a wedding. Will she eventually have it?
Episode 102
Date: Tuesday 25th June 2019
Those in love with Nkunzi fail to stand with him. MaMlambo finds it challenging to release Qhabanga. Sbu seeks to have Fikile convinced that women in marriage are vulnerable to exploitation. Will she succeed in her plot?
Episode 103
Date: Wednesday 26th June 2019
Fihliwe has a secret intention to terminate Nkunzi's life; his compulsion seems to grow with days. Mrs Madlala holds a guilty conscience which leaves her in a terrible and precarious situation. Sbu reckons Mondli about his fast-approaching nuptials, why is the captain's reaction particularly shocking?
Episode 104
Date: Thursday 27th June 2019
Nkunzi finally learns where Fihliwe works when she opens up and end up spreading tension across Khanyile residence. Sibonelo out speeds Nonka leaving Fikile unhappy that Sbu is moving somewhat reluctantly and slower.
Episode 105
Date: Friday 28th June 2019
MaNgcobo heads to confront Nkunzi and instead gets an egg on his face. His retaliation ends in him counting a defeat. It is unclear why Sibonelo must make unrealistic promises to Nonka.
Meanwhile, Sibonelo is making unrealistic promises to Nonka.
READ ALSO: Isibaya Teasers: June 2019
Uzalo Teasers compares to no other ordinary Telenovela you may have seen. From the storyline to the TV cast, Uzalo remains a catchy production of all time. Interestingly, Uzalo airs at 2030hrs on weekdays (Monday – Friday), making it one of the best in the region. The soapie teaser airs on SABC1 making it categorically accessible to thousands of South Africans that cannot cast their eye off the Uzalo Telenovela charm.
READ ALSO: