Coming after the end of season one of Gebroke Harte, a novella on eExtra, Bittersoet Teasers is gradually taking grounds with lots of excitements and suspense that are packed full in the episodes. This recently-introduced television drama series airs from Mondays to Fridays at 19:00 on eExtra. To have a glimpse of what the episodes of Bittersoet Teasers June will be like, this article contains highlights of the teasers.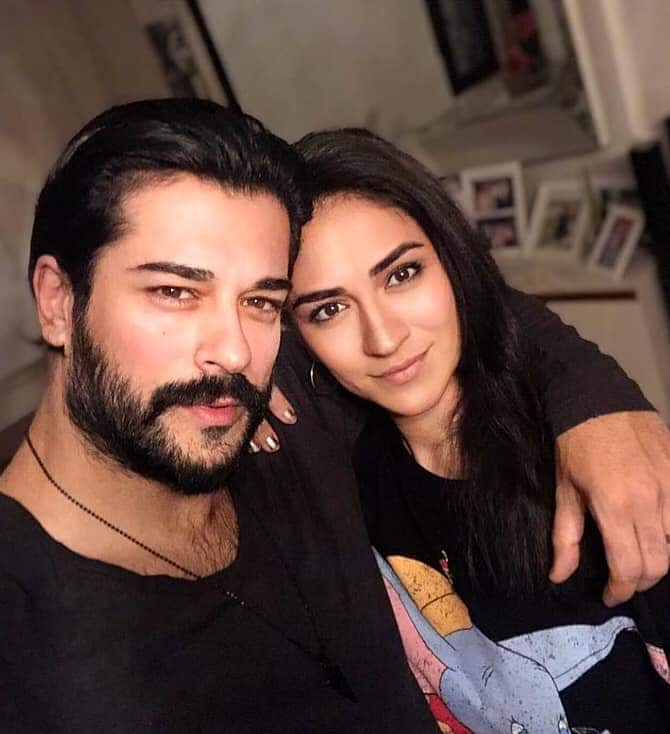 The teasers of Bittersoet (Bitter Sweet) premiered on Monday, the 28th of January, 2019, after the Turkish novella was dubbed into the Afrikaans. The original name is Kara Sevda in the Turkish language, and it means Endless Love in English. While this is not the same Endless Love that aired on Glow TV, Bittersoet series teasers are about two distinct worlds that lie in one of the seaside neighbourhoods located in Istanbul. The novella portrays some of the issues of concern that arise when two people from different backgrounds fall in love.
Bittersoet Teasers for June 2019
Episode 91 - Monday, the 3rd of June, 2019
Nihan decides on what she wants while Galip and Vildan prepares for the auction. Then, it is worth finding out also in this episode if Onder will get to Leyla on time or not, as she is in mortal danger.
READ ALSO: Muvhango teasers: June 2019
Episode 92- Tuesday, the 4th of June, 2019
Kemal makes effort to understand the decision of Nihan going back to Emir, and in the process, he discovers a valuable clue about where they stayed in the small town when they attempted to escape.
Episode 93 - Wednesday, the 5th of June, 2019
Emir is confronted with a gun by Kemal, but the former also has his weapon. So, who is going to win the standoff? Watch today's episode.
Episode 94 - Thursday, the 6th of June, 2019
Vildan tells the parents of Zeynep concerning her pregnancy, but he was surprised by their reaction. Also, Zehir tracks the attacker of Leyla down, and the interrogation commences. But is he likely going to talk?
Episode 95 - Friday, the 7th of June, 2019
The gathering of the family of Fehime and Vildan does not go the way they planned, as they got some few surprise guests coming in. Zeynep is playing with fire, but will she eventually get burnt?
Episode 96 - Monday, the 10th of June, 2019
Nihan relocates into the bedroom of Emir while Kemal goes through a heartbreak and finds it difficult coming to terms with his loss.
Episode 97 - Tuesday, the 11th of June, 2019
Nihan is suspicious that something must be going on between Emir and Zeynep, and so, she sets a trap for the two of them but what becomes of the two? Banu and Tahir start their relationship over.
Episode 98 - Wednesday, the 12th of June, 2019
Nihan almost feels sympathetic for Emir but later shows who he truly is. Emir instructs Tufan to take care of his fear for giving birth to his heir.
READ ALSO: Skeem Saam cast: A-Z exhaustive list with pictures
Episode 99 - Thursday, the 13th of June, 2019
Tufan makes an effort to prove how loyal he is to Asu but ends up making matters worse. Also, Asu comes to the rescue of Zeynep at the clinic only to find out that Zeynep needs to explain some things.
Episode 100 - Friday, the 14th of June, 2019
The duo of Emir and Kemal try to investigate who caused the accident, and this brings them nearer to the genuine information behind the secret sibling of Emir. Fehime is not happy because of the relationship of Tahir with Banu, thereby leading her to take matters into her hands.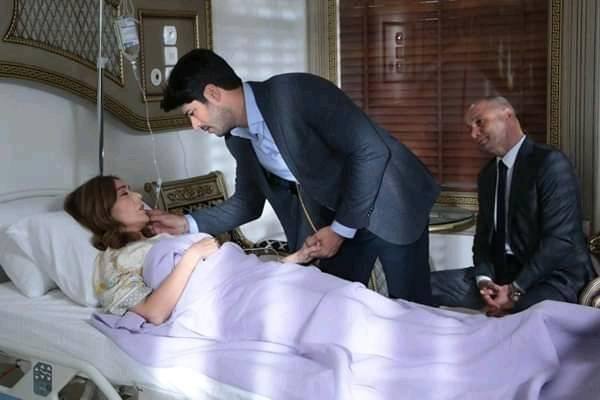 Episode 101 - Monday, the 17th of June, 2019
Tahir tells his parents about how he intends to get married to Banu, but their reaction surprises him. Mr Hakki comes up with a plan on how to make Emir fall into a trap with Nihan serving as the bait.
Episode 102 - Tuesday, the 18th of June, 2019
Both Kemal and Emir are at the verge of discovering who the Emir's sibling and blackmailer is. Then, Kemal and Nihan receive a strong message from Emir to make them know that he is in control.
Episode 103 - Wednesday, the 19th of June, 2019
Tufan has started to panic with the way the truth is gradually unfolding to Emir and Kemal. Consequently, he tries to convince Asu that every evidence that Kemal needs would be given to him to put Emir away for murder.
Episode 104 - Thursday, the 20th of June, 2019
Now that the night of the charity event has come, unfortunately, things did not go the way they were planned. A rift has started to grow between Mr Hakki and Asu, thereby forcing Tufan and Asu to come up with alternative plans.
Episode 105 - Friday, the 21st of June, 2019
The long-hidden truth is eventually revealed, and it comes with devastating consequences for Ozan, Emir, and Asu. Also, Asu is shocked after realising who her betrayer is.
Episode 106 - Monday, the 24th of June, 2019
Ozan finds it challenging to handle the trauma that came with the arrest. As it remains a few days left on earth, Mr Hakki makes a significant decision.
Episode 107 - Tuesday, the 25th of June, 2019
Nihan is pushing for revenge over what Ozan is suffering from, but whether she sides with Emir and widens the rift between herself and Kemal is worth finding out in today's teaser. Also, Nihan goes after Zeynep and ends up getting what shocked her so much.
Episode 108 - Wednesday, the 26th of June, 2019
Emir kidnaps Asu, and out of panic, she blurts out who is suspected to be the father of Zeynep's baby. But, how well is Kemal able to handle the situation?
Episode 109 - Thursday, the 27th of June, 2019
Mr Hakki is tracked down by Tufan. Do you think Asu will get from him what she needs to protect herself from Emir? Ozan ends up as the prey of Zeynep and Emir.
Episode 110 - Friday, the 28th of June, 2019
After the betrayal of Nihan, Kemal chooses not to be in good terms with her and so, he goes on to make an announcement that surprises everyone, but to Asu's joy.
From what you have read so far, you can see that Bittersoet Teasers are going to be another set of teasers that will rock the entertainment industry. Just as other long-airing soapies, this novella, without doubt, will soon be a wildfire that will spread very fast. So, watch out for more exciting episodes.
READ ALSO: Isidingo Teasers: July 2019