Drake is one of the most influential Hip-Hop artists. He has constantly grown for the past ten years and looks like he has earned himself a fortune in the entertainment industry. Drake net worth is a figurative representation of the artist's success in music. Here is all you need to know about him.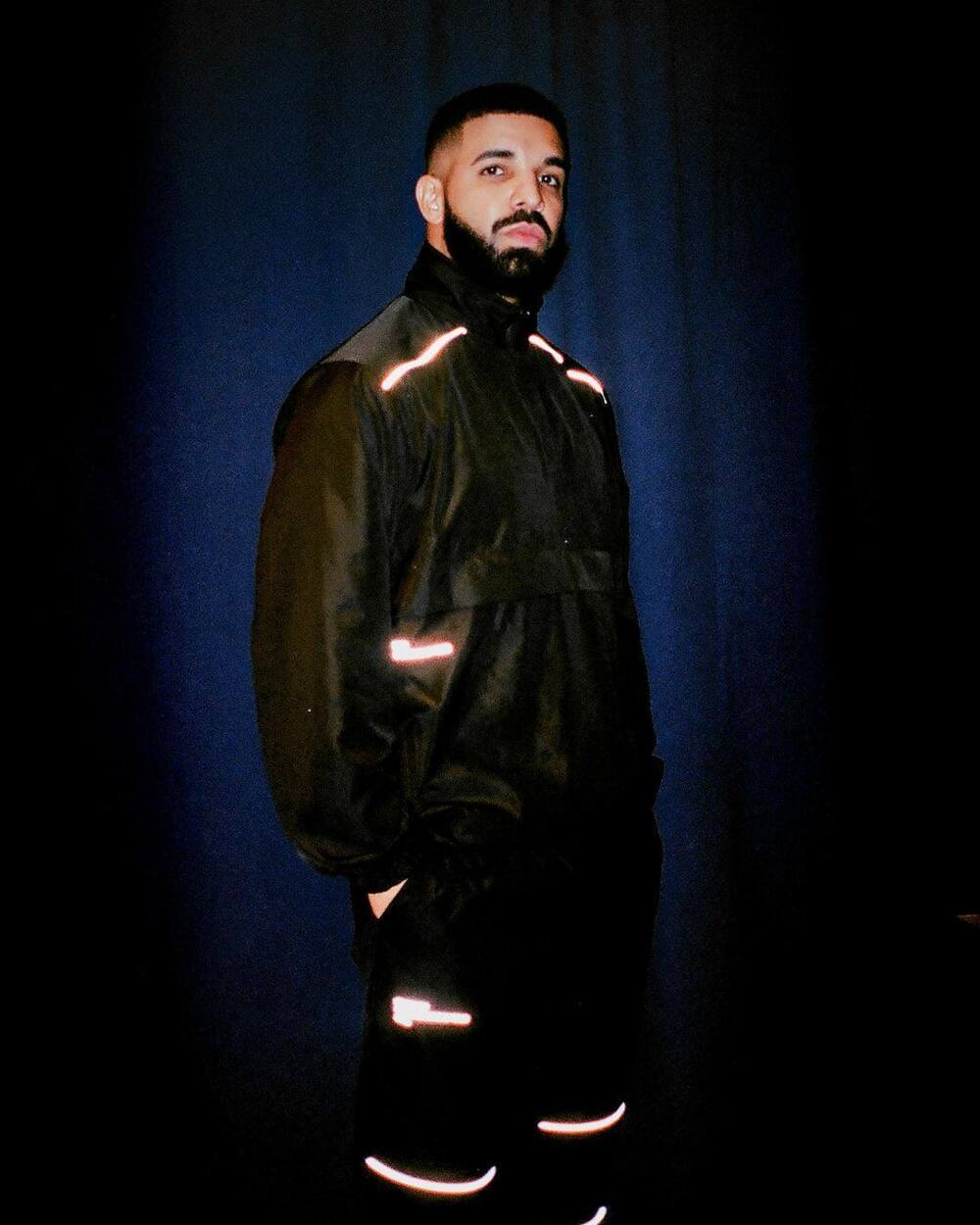 Drake has by far become one of the most famous artists for the past decade. His baby steps towards becoming who he is have earned him top positions on the music charts and on the list of the richest rappers in 2019. Drake net worth narrates his story of how the artist amassed his wealth. It also elaborates how the artist has positioned himself in the billion-dollar industry that is capable of transforming lives. These are the details that you should look out for.
How old is Drake?
He was born on the 24th of October, 1986. Drake's age as of date is thirty-two years.
READ ALSO: Jay Z net worth 2019
Early life
Drake's real name is Aubrey Drake Graham. He is the son of Sandi Graham and Dennis Graham. He has musical roots since his father was a drummer. On the other hand, his mother was of Jewish ancestry and was a teacher. At the tender age of five, Drake's parents divorced. His father moved to Memphis to look for a job, whereas the latter stayed with his mother in Toronto.
Being brought up by a Jew, Drake had to attend a Jewish school. At school, he was always a victim of racial discrimination. He would always complain of being bullied because of his religious background. When he felt that he could not take it anymore, he opted to drop out of school. He later went back at the age of twelve and cleared his high school.
Drake's career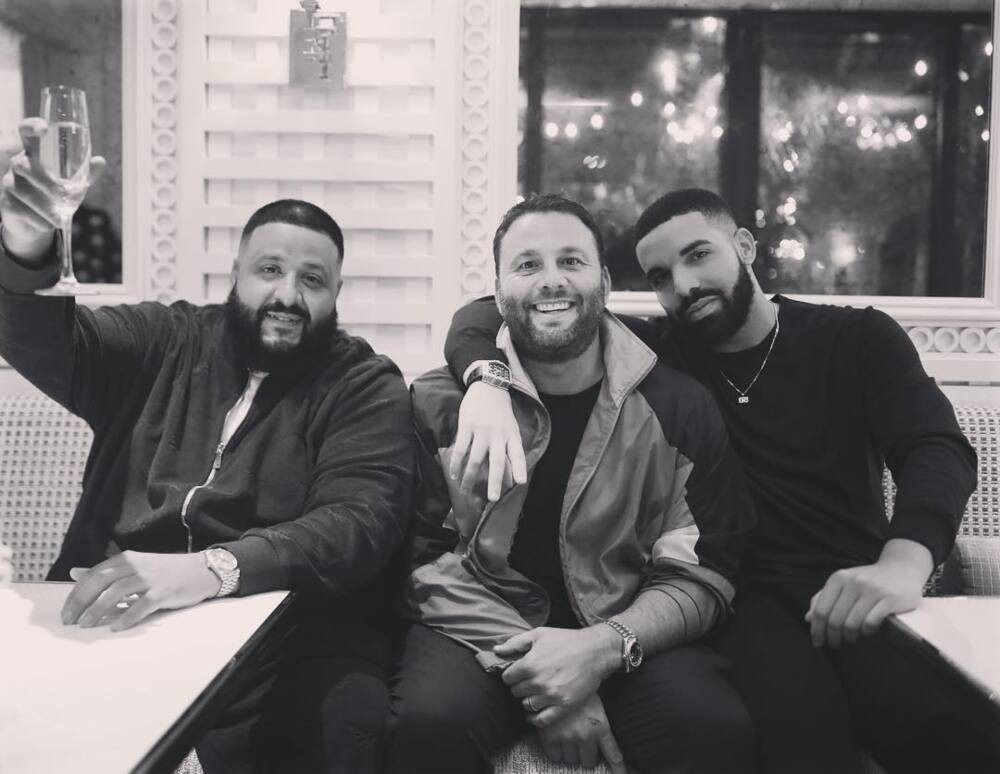 At the age of fifteen, he was hooked up with an acting agent, who was the father of one of his friends back in high school. The agent got him a role in a teen drama series called Degrassi: The Next Generation. He pulled the role of Jimmy Brooks, who was a basketball player who had been shot by one of his classmates and could not walk.
Besides acting, Drake had always been passionate about music. He always looked up to Jay Z, one of the richest rappers in the hip-hop industry. He made a debut into music in 2006. He released his first mixtape; 'Room for improvement.' One year later, he released his second mixtape. That same year, he officially quit his acting career and relocated to the United States to focus on growing his music career. In 2009, he released his third mixtape; 'So Far Gone'.
While in the United States, he had the opportunity to work with established artists like Lil Wayne. He also became part of Lil Wayne's tours. In 2010, he signed a recording contract with Young Money Entertainment; Lil Wayne's recording label. That same year, his debut album was out. The title of the album is; 'Thank me later.' His album paid him off. He became famous and earned himself fans from all over the world.
Drake Awards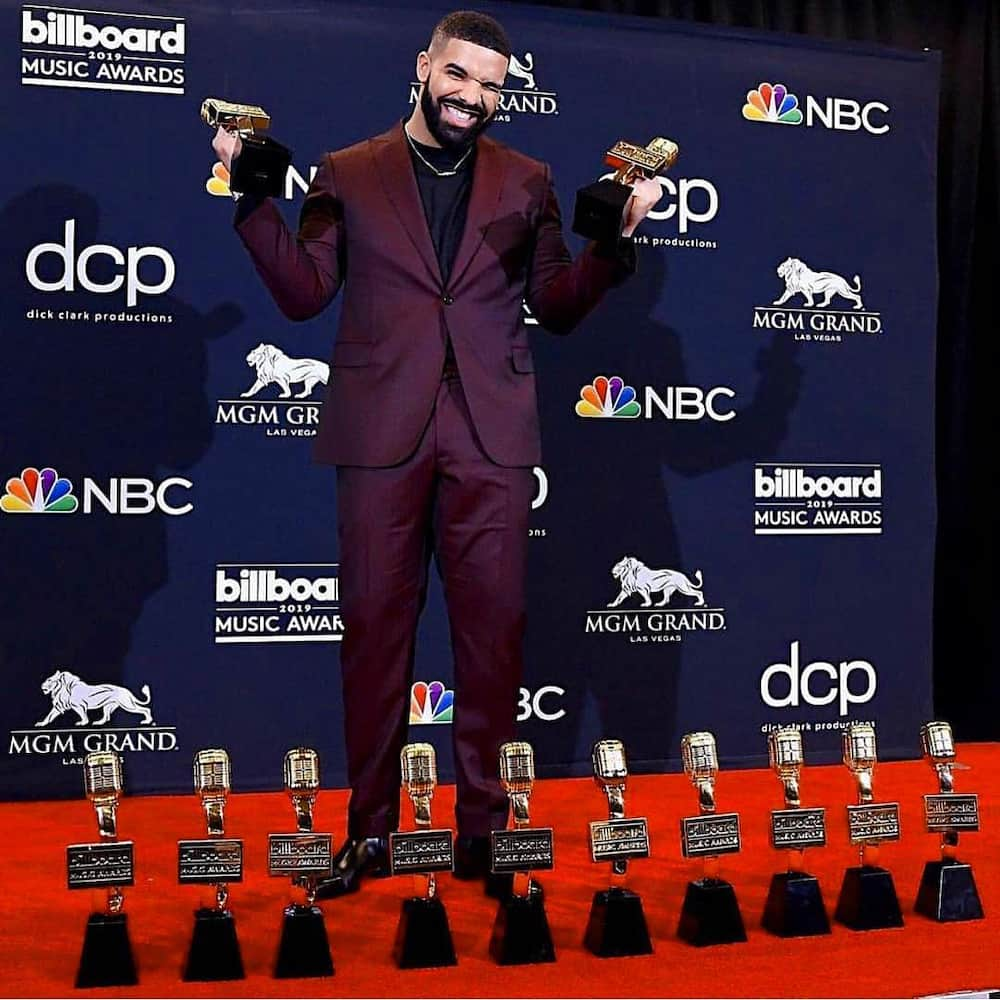 He has since then released several albums that have earned him nominations to awards. He has so far won more than eighty awards and had more than three hundred nominations. These are some of the best awards that he has scooped so far;
Rookie of the Year - BET Hip-Hop Awards (2009)
MVP of the Year - MVP of the Year (2010)
New Artist of the Year - Juno Awards (2010)
Hal David Starlight Award - Songwriter's Hall of Fame (2011)
Best Male Hip-Hop Artist - BET Awards (2010, 2012, 2014, 2016)
Best Rap Album - Grammy Awards - 2013
Favourite Rap/Hip-Hop Artist - American Music Awards(2016)
Favourite Rap/Hip-Hop Album - American Music Awards (2016)
Best International Act - MOBO Awards (2016)
International Male Solo Artist - BRIT Awards (2017)
Besides winning the best awards, he has also worked with some of the award-winning artists like; Nicki Minaj, Rihanna, DJ Khaled, Chris Brown, to mention a few.
Details of Drake net worth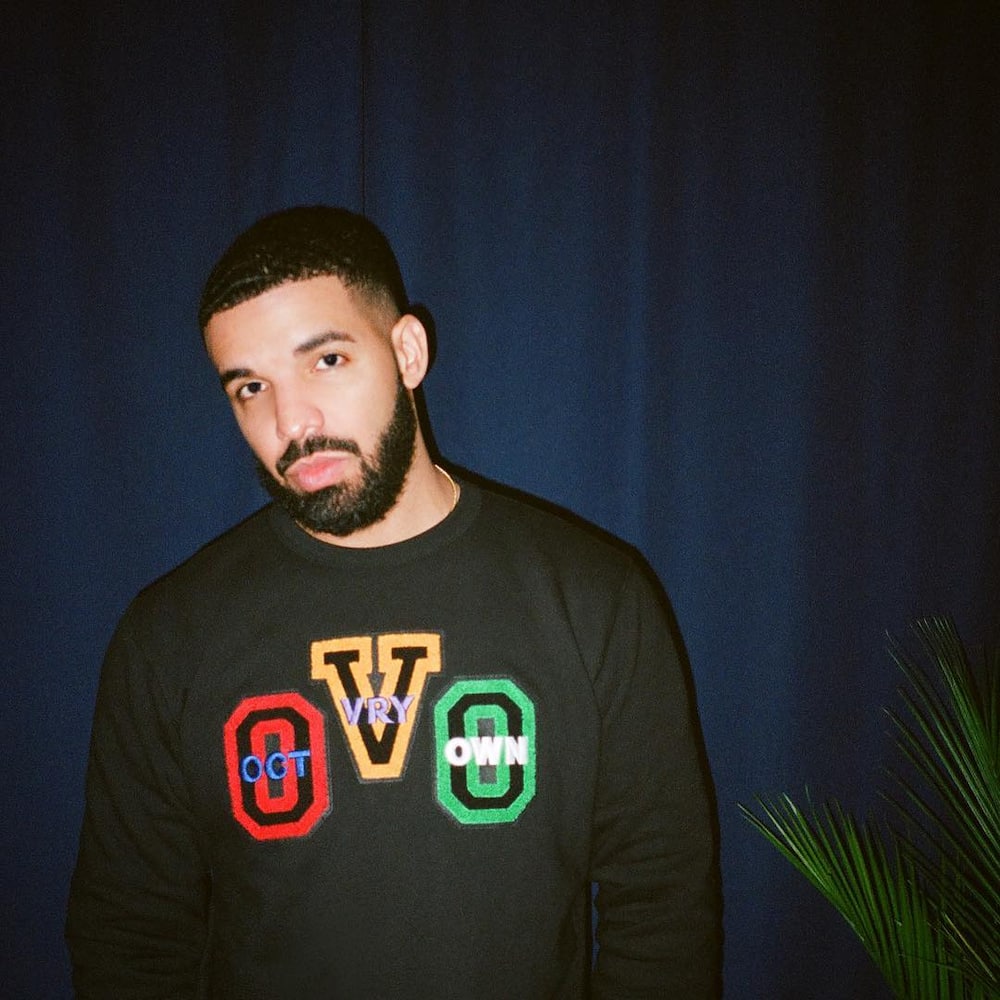 Drake has an estimated net worth of $150 million. His net worth has risen by 50% for the past year. His wealth has been greatly attributed to his music. Besides music, he has also amassed a lot of wealth from his real estates business, as well as Virginia Black whiskey. He also has a residency at the XS Nightclub in Las Vegas as well as a lucrative tour that has had great influence in his net worth.
To boost Drake's net worth, he has an investment; OVO Sound. He started the company as a record label based in Toronto. He further changed it into merchandise. The company currently deals with several subsidiaries, among them; a clothing line that is known for making branded sweatshirts. The other subsidiaries include a radio program. It also has a platform; the; OVO platform, which targets buyers of branded iPhones.
Drake's music has contributed greatly to his wealth. For instance, one of his single hits; Look Alive, sold more than 215,000 records. Out of which he earned $279,000. His first album accrued $650,000 after a sale of 639,000 copies. 'Thank Me Later,' another one of is albums, earned him $2.3 million.
Besides the sale of his copies of music, the artist also earns from tours and endorsements deals. He has so far signed contracts with companies such as Nike, Sprite, Kodak and Apple to mention a few.
He also has assets whose value is estimated at $2,570,000 as of 2018. Some of the expensive assets that the artist owns include posh cars and apartments.
All these sources of income have earned him the fifth position in the list of the wealthiest artists in the hip-hop industry according to the ranking for 2019 by Forbes.
Drake's house
Drake has amassed a lot of wealth by investing in real estate. He has some of the most expensive multi-million houses. These are some f the houses that are worth reckoning;
1. California mansion
This breath-taking house is situated in Hidden Hills, Los Angeles. The house is a six-bedroom English-style structure built on a 2.91-acre piece of land. The house was built in 2012 and cost Drake a whopping $7.7 million.
2. Toronto home
The artist is also in the process of building a luxurious home in his hometown. The building is still under construction. It is expected to be a three-story mansion with a garage whose capacity is ten cars. It is also expected to have a gym and a spa. The house sits on a 40,000 square foot piece of land, which cost him $6.7 million.
Drake's cars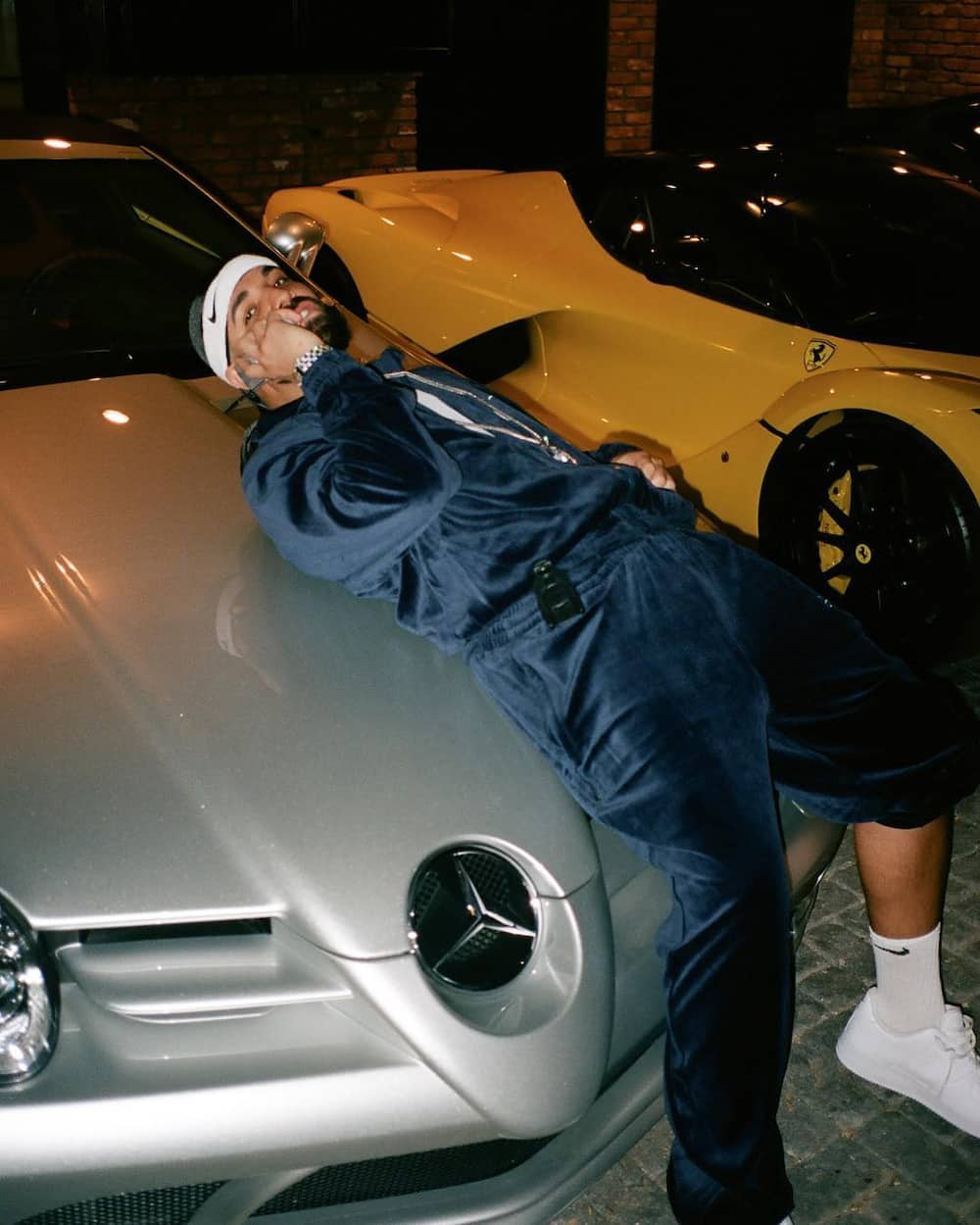 The Canadian rapper has also boasted of owning the most expensive cars. They are the epitome of the artist's ability to dish out cash to live a lavish life like most artists. These are some of the expensive rides that the artist has invested in:
1. Bentley Continental GTC V8
This awesome ride goes for a whopping 154,400 Euros. The vehicle is powered by a W12 engine which makes it able to accelerate from 0 to 60 mph in less than four seconds. Drake owns a white Bentley.
2. Bugatti Veyron
This car shows the artist's love for high speeds. It has a speed of as high as 434Km/h. The vehicle goes for 2 million dollars.
3. McLaren 675 LT
This is not an ordinary car. It is the type that will satisfy your need for speed. It has a 5.4-litre engine with a horsepower rated at 617. The vehicle cost the rapper 300,000 Euros.
4. Maybach 62S Landaulet
Would you cough out $400,000 to own this powerful ride? I bet not. The celebrated artist owns the awesome machine with a 6-litre engine whose horsepower is rated at 607.
Other powerful machines that Drake owns include; Rolls-Royce Phantom and Mercedes-Benz SLR McLaren.
It goes without question that Drake is one of the richest rappers in the Hip-Hop industry. His music is doing him justice and is performing perfectly well. Needless to say that Drake net worth is going to grow as time goes by.
READ ALSO:
Beyonce net worth 2019
Top 10 Forbes richest rappers ranked
Jan van Riebeeck biography: death, facts and life achievements
Source: Briefly.co.za