It is almost impossible to imagine how a visually-impaired person can impart knowledge to hundreds of learners yearning for education
Joseph Kibet is a passionate tutor at Kagir Primary School in Kenya. He has beaten all the odds to become the champion of education and, above all, a head teacher of the first primary school in his village.
PAY ATTENTION: Click "See First" under the "Following" tab to see Briefly.co.za News on your News Feed!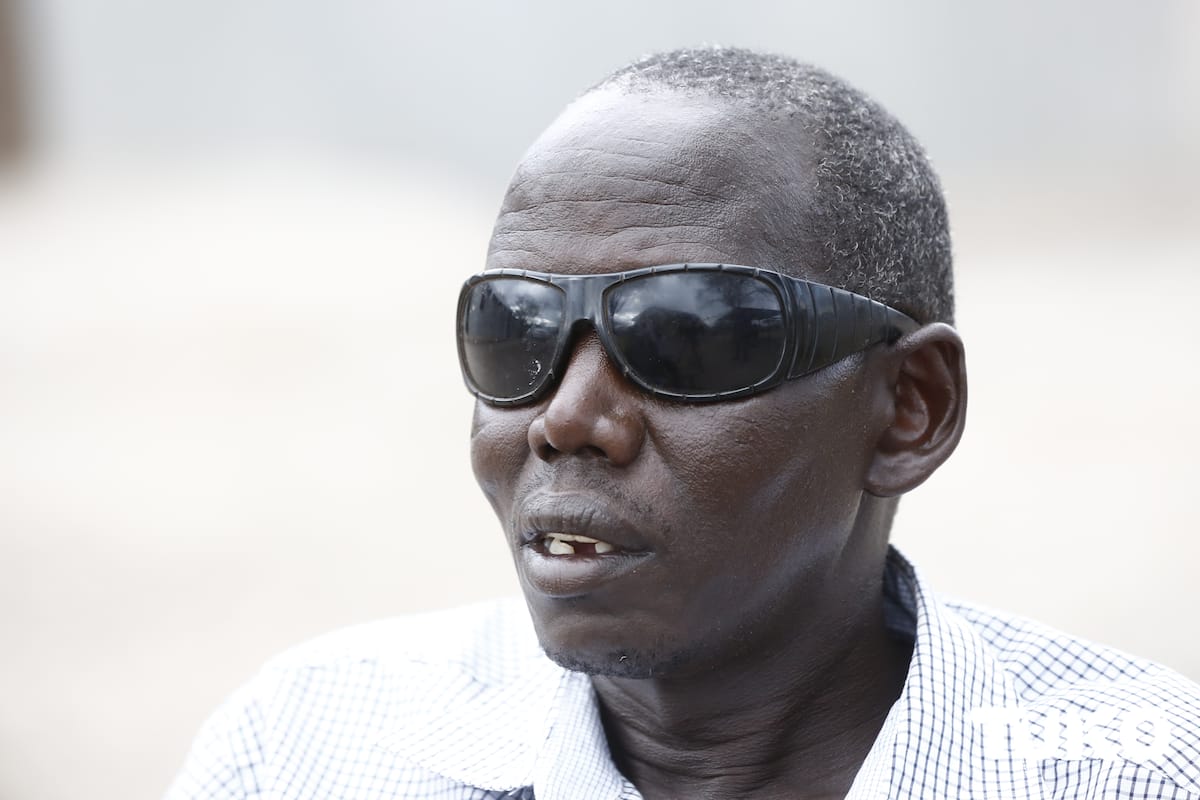 PAY ATTENTION: Do you want to know what's trending on Briefly.co.za? Join our WhatsApp group today.
In an interview, Kibet said his determination to change society and sharpen the future of young ones is what keeps him going.
"I don't need sympathy, I believe I have all it takes to change the society and impart knowledge to pupils with this condition I am in," said the confident teacher.
READ ALSO: Hawks: 14 politicians arrested, more expected in coming weeks
If you watch him from a distance, you would not imagine he was facing any challenge with his sight until he opened up and shared his story.
He bears two scars on his left and right cheek.
He was born with his sight intact. However, he lost his sight when assailants struck their home 40 years ago.
"I was only 6 years then when bandits attacked us on the night of December 17, 1978 they raided 35 cows and started spraying bullets randomly," recalled Kibet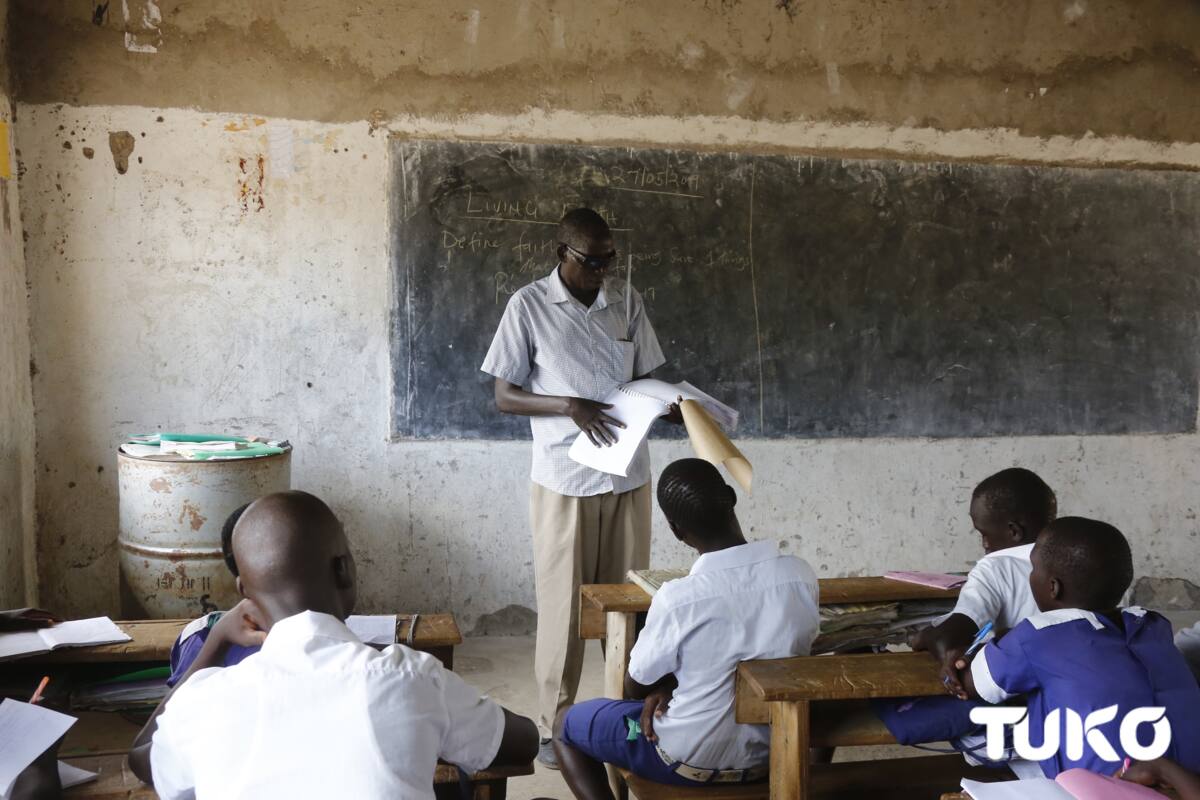 It was during the aimless shooting that the tutor was left badly injured, resulting to his current disability.
"Locals came to my rescue. I was tied in a sack and ferried to the hospitals, they carried me for over 50 kilometres before we reached the main road leading to Marigat," he said
It was at this point that a man he recalled as Richard Chepchomei stopped and offered them a lift in his lorry.
Chepchomei said he alighted from the lorry only to set his eyes on a sack full of blood, he did not know the young one but offered to help.
"I sympathised with the locals who had improvised a stretcher using two poles and a sack and chose to cut short my journey and assist the young man," said Chepchomei.
Kibet was taken to hospital where he was treated and regained conscious after spending several months in the ward.
In 1982, Kibet recalled a man by name James heard about his woes and and tracked him down with the intention to help.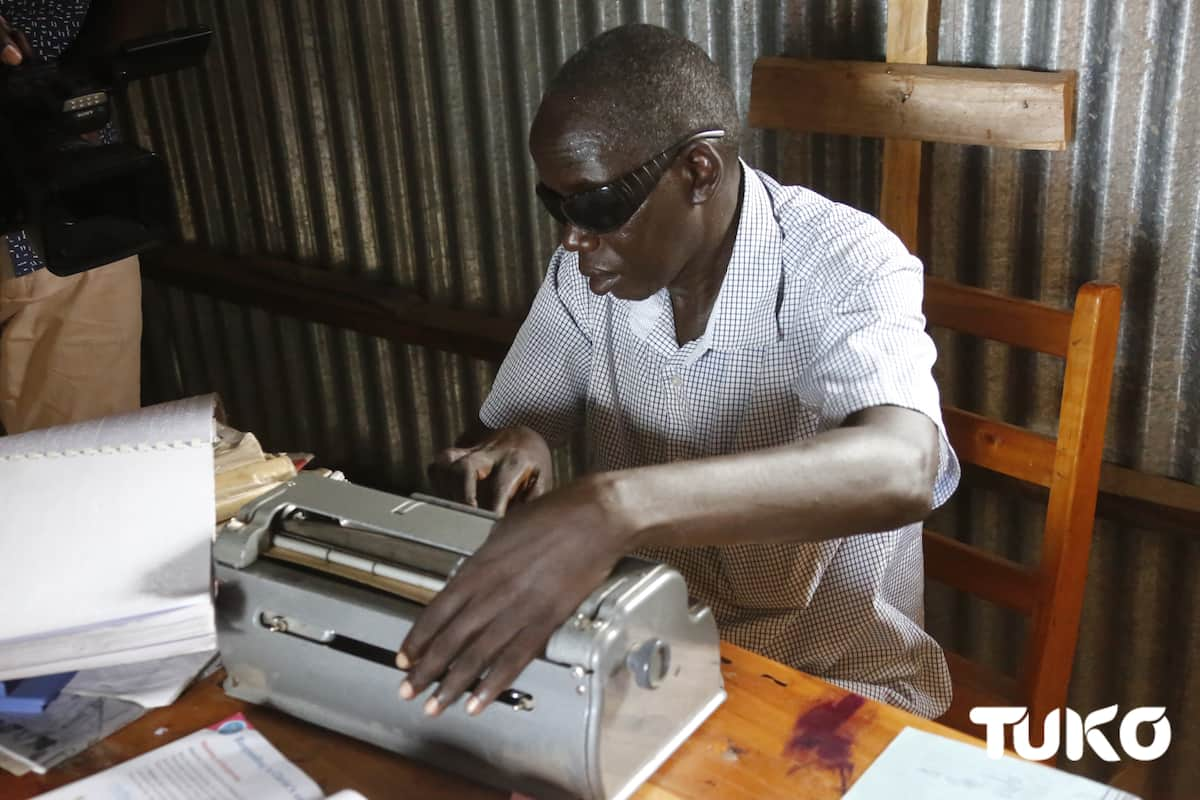 When they finally met later that year, James took the visually-impaired Kibet to Thika School for the blind where he finished his primary education in 1990 and joined secondary school.
He joined Asumbi Teachers training college in 1996 and later got employment at Marigat Integrated School.
It was at this point that the idea to start a school around his home to empower the community was born.
He mobilised resources and locals and well-wishers; this would later give birth to Kagir Primary School, where he was appointed head teacher.
"I sympathised with the pupils around in the village because they were walking over ten kilometres to reach the first school," he said
In 1998 the school started with only two teachers and Kibet used part of hissalary to pay the two tutors.
Kibet thanked the Teachers Service Commission for allowing him to leave Marigat School and join Kagir, where he wanted to nurture pupils in the best way he could.
He uses a braille machine to prepare his lessons and has an assistant who writes his words on the board.
Kibet will be graduating with a degree in specialised education from Moi University in August.
Enjoyed reading our story? Download BRIEFLY's news app on Google Play now and stay up-to-date with major South African news!