In the movie entertainment industry, while there are lots of films that have been released, some of them have turned out to be the best thriller movies. These thriller films have grappled attentions, especially with unsolvable mysteries, a sympathetic character fighting for survival, and different scenes that keep audiences on the edge of their seats. No doubt, these thrillers are awesome movies to watch without regretting the time spent. So, in this article, we share some of these best action thriller movies so far based on their ratings.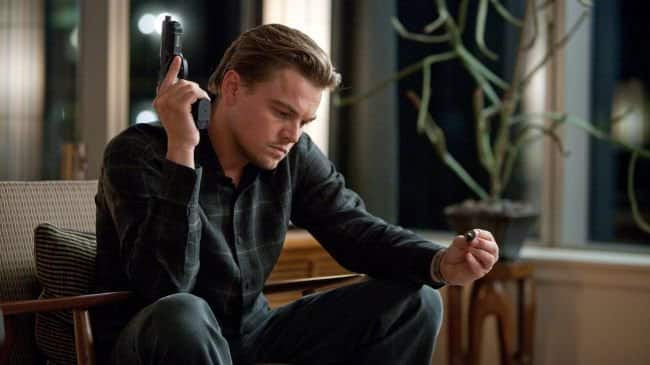 The eighties and nineties ushered in lots of action thriller movies; thanks to the entertainment industry. Interestingly, some of these thrillers movies have remained evergreen in the minds of action films lovers. But then, that is not to say that there are no trending ones. Especially with the upgrade in technology, we can point at nice movies such as Personal Shopper, Bird Box, and The Invisible Guest. So, let us consider some of the top thriller movies that viewers can never get tired of watching.
What are the best thriller movies of all time?
Ever thought of what the best thrillers of all time are? Check out some of them below. If you watch these thriller movies, most of the conflicts that the main characters have revolve around altering their perspective instead of battling an opponent. Some others may be left with an option of digging out certain buried truths about themselves and their past. A few examples in the list of thriller films such are below:
READ ALSO: All your favourite Nigerian actors including those who died in 2018
1. Inception
Inception, no doubt, is one of the good thriller movies that anyone would instantly recommend you, especially if you are looking for a nice thriller film to watch. It is never a surprise that the film rates 8.8/10 on IMDb considering the suspense, anxieties, and anticipations that trail the scenes. The 2 hours and 28 minutes Inception movie was released in 2010, and the storyline is about a professional thief that steal information after he infiltrates the subconscious. It was written and directed by Christopher Nolan, and it stars Leonardo DiCaprio.
2. Se7en
Se7en is one of the best psychological thriller movies that you can watch. Released in 1995, the two hours and seven minutes thriller movie was written by Andrew Kevin Walker and directed by David Fincher. It starred Kevin Spacey, Morgan Freeman, and Brad Pitt among others. The film revolves around two detectives, a veteran and a rookie, who are hunting a serial killer whose motives are propelled by the seven deadly sins. On IMDb, Se7en rates 8.6/10.
3. The Silence of the Lambs
This exciting psychological thriller movie that rated 8.6/10 on IMDb was released in 1991. It features Lawrence A. Bonney, Anthony Hopkins, and Jodie Foster. The Silence of the Lambs is about a young F.B.I cadet who needed to get the assistance of a manipulative and incarcerated cannibal killer to lay hold on another serial killer who would skin his victims. While Thomas Harris wrote the novel, Ted Tally wrote the screenplay, and Jonathan Demme directed it.
4. Memento
What is a good thriller movie to watch? One of the best suspense thriller movies that have refused to fade away from viewers' minds is Memento. The film which was released in 2000 has Christopher Nolan as the writer and director, while Suzanne and Jennifer Todd produced it. Memento is about the attempts made by a man who suffers from short-term memory loss to track down the murderer of his wife. With a rating of 8.5/10 on IMDb, it stars Carrie-Anne Moss, Guy Pearce, and Joe Pantoliano.
READ ALSO: 10 best Nigerian movies 2018 ranked
5. Black Swan
If you love thriller movies, Black Swan is one of the best ones that have been released so far. The film is about a committed dancer who struggled to maintain her sanity after she won the lead role in Tchaikovsky's Swan Lake's production. The one hour and forty-five minutes film rates 8.0/10 on IMDb, and Darren Aronofsky directed it. Based on the original story by Heinz, the screenplay was written by John McLaughlin, Mark Heyman, and Andres Heinz.
What are the best movies of 2019 so far?
Just like in the previous years, there are lots of highly-entertaining thrilling films that have been produced so far. Some of the most-ranked ones are discussed below.
6. Glass
Without mincing words, another in the list of the best suspense movies that viewers will always be glad to watch in 2019 is Glass. The two hours and nine minutes film was written and directed by M. Night Shyamalan and it stars Samuel L. Jackson, Bruce Willis, and James McAvoy. Glass is about security guard David Dunn who tracks the disturbed twenty-four personalities Kevin Wendell Crumb by the engagement of his supernatural abilities.
7. Captive State
As a crime science fiction thriller film, Captive State follows a young man that got involved with a group of people that conspired to rebel against an alien race that invaded Earth and then forced strict martial law on every human being. It was co-written by Rupert Wyatt and Erica Beeney and directed by Rupert Wyatt. Stars like Vera Farmiga, Jonathan Majors, John Goodman, Machine Gun Kelly, and Ashton Sanders played exceptional roles. On IMDb, it has a rating of 6.6/10 since it was released on the 15th of March, 2019.
READ ALSO: Skeem Saam cast: A-Z exhaustive list with pictures
8. Pet Sematary
Pet Sematary is from Matt Greenberg's screen story, and Jeff Buhler wrote it. Then, it was directed by the duo of Dennis Widmyer and Kevin Kölsch. As one of the latest thriller movies, it is about a family, Dr Louis Creed and his wife Rachel, who relocated to rural Maine from Boston with their two young children. They later discovered a mysterious burial ground which is hidden deep in the woods behind their new home. Rated 6.0/10 on IMDb, the movie stars John Lithgow, Amy Seimetz, and Jason Clarke.
9. The Curse of La Llorona
The Curse of La Llorona is one of the new thriller movies, and it is rated 5.6/10 on IMDb. It follows a child who ignored the eerie warning of her troubled mother who suspected an endangerment. Also, it shows how a social worker, together with her little kids, got drawn into a supernatural realm that left them frightful. Co-written by Mikki Daughtry and Tobias Iaconis, and directed by Michael Chaves, the movie stars Patricia Velasquez, Raymond Cruz and Linda Cardellini.
10. Us
The one hour and 56 minutes film rates 7.1/10 on IMDb and consequently makes it as one of the best thrillers that 2019 has produced so far. The storyline is about how the serene beach vacation of a family turned into chaos after the appearance of their doppelgängers who began to terrorize them. Jordan Peele directed Us but wrote it alongside Sean McKittrick, Jason Blum, and Ian Cooper. The movie starred Tim Heidecker, Shahadi Wright Joseph, Elisabeth Moss, Winston Duke, Lupita Nyong'o, and Evan Alex.
So, out of these best thriller movies that have been discussed above, how many of them have you watched? With an idea of what each of the films is about that you now have, if you are considering a film to watch, none of them would be a bad idea.
READ ALSO: BET Awards 2019: biggest winners and unlikely losers (including international acts)