Rhythm City is one of SA's top musical drama shows with the names like Jamie Bartlett and Setlhabi Taunyane on the cast. With more than 3,000 episodes aired so far, the drama has never been as sensational as it is now. As such, you may be one of those people who do not necessarily mind a little teaser for what is to come ahead. So, what are the Rhythm City teasers for July 2019?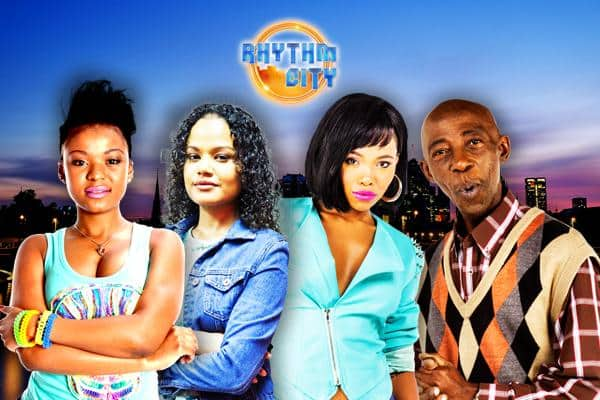 Rhythm City started airing back in July 9, 2007 and has more than ten seasons so far. The drama show is all about the challenges and trials facing upcoming artists in the harsh and unforgiving music industry. Aside from Mzansi, people in Ghana also get to catch the show whose creators are Rolie Nikiwe and Neil McCarthy. So, what will happen in Rhythm City July 2019?
READ ALSO: Bittersoet Teasers: June 2019
Monday 1 July 2019 (Ep 3126)
A bad hair day for Puleng while Pearl resorts to bribes for her prison release. Meanwhile, Lerato is in for the long haul with Mzi.
Tuesday 2 July 2019 (Ep 3127)
Is Suffo cheating on Puleng? Puleng seems certain that he is. Siya has to make a difficult decision while David's plot to free Pearl is initiated.
Wednesday 3 July 2019 (Ep 3128)
Pearl gets her release from prison in a time when Lerato and Mzi are busy hooking up. Mampho gets a surprise from Siya while Puleng puts her signature on the divorce papers.
Thursday 4 July 2019 (Ep 3129)
This Rhythm City teasers sees Mzi and Pearl move in together. As a solution to her problems, Puleng looks to Lwazi. In other news, Fat is a winner.
Friday 5 July 2019 (Ep 3130)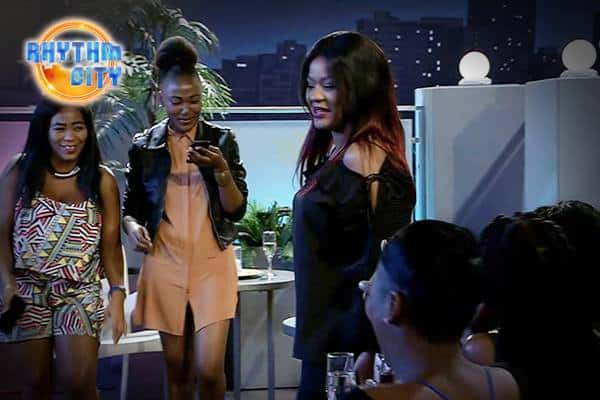 Fat gets an idea just as the groove flows back into Puleng. Pearl, meanwhile, is still coming to grip with her newfound freedom.
Monday 8 July 2019 (Ep 3131)
Fat runs into some complications while David resorts to threatening Lerato. Mzi has to be careful.
Tuesday 9 July 2019 (Ep 3132)
Suffo disappoints Puleng while Mzi works on things together with Pearl. Fat has to worry about securing singers for his competition.
Wednesday 10 July 2019 (Ep 3133)
Things go downhill for Mzi and Pearl while Puleng is at odds with pretty much everyone around her. Fat has to deal with a rather nasty surprise.
Thursday 11 July 2019 (Ep 3134)
Regardless of what Cuba wants, Puleng embarks on a mission to find her dad. Pearl makes a decision to stay away from Mzi while things get better for Fats.
Friday 12 July 2019 (Ep 3135)
Lerato and Mzi's secret is out while Puleng is still at it with the mission to find her dad. Fats attempts to make a stand.
Monday 15 July 2019 (Ep 3136)
Pearl and Lerato are at war. The talent show starts. Puleng talks to Cuba about what she suspects.
Tuesday 16 July 2019 (Ep 3137)
The puppeteer, as Mzi discovers, has been David all along. Plenty of surprises from Valentine while Cuba and Puleng part ways.
Wednesday 17 July 2019 (Ep 3138)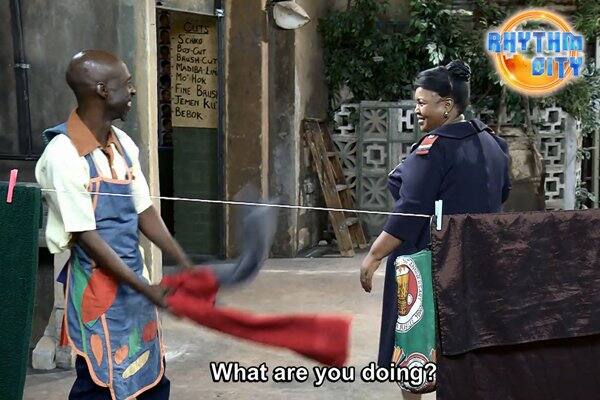 Suffo draws Pearl into a mysterious undertaking. Cuba comes clean about Puleng's father while Valentine does not get a vote from Fats.
Thursday 18 July 2019 (Ep 3139)
Mzi notices something strange about Pearl and Suffo and grows suspicious. Puleng has to deal with the truth while Fats levels some theft accusations against Valentine.
Friday 19 July 2019 (Ep 3140)
It is half of Red for Pearl. Meanwhile, Fats falsely accused Valentine of theft. Puleng is determined to stay on the course of finding her father.
Monday 22 July 2019 (Ep 3141)
Pearl is still closed to David despite the latter's best attempts. Mzi suspects that there is an affair between Suffo and Pearl.
Tuesday 23 July 2019 (Ep 3142)
Suffo serves Mzi a respect lesson. Rene goes back home. Finally, Pearl knows where her father lives.
Wednesday 24 July 2019 (Ep 3143)
It is a lifetime shock for David while Puleng gets an ultimatum from Cuba. Rene discovers Mampho's lie.
Thursday 25 July 2019 (Ep 3144)
Pearl manages to exact revenge on David. Puleng comes up with a ploy to get her dad to meet with her while Rene goes to the Khuses.
Friday 26 July 2019 (Ep 3145)
Rene's behaviour deteriorates while Pearl is blindsided, as Suffo is triumphant at the BEA.
Monday 29 July 2019 (Ep 3146)
David is in a vengeful mood. Puleng is at Cuba's throat again with new reasons. Suffo is looking to the future.
Tuesday 30 July 2019 (Ep 3147)
Puleng knows about Cuba's dark secrets. Suffo faces his enemies head on. Mzi learns about New York from Rene.
READ ALSO: Muvhango teasers: June 2019
There you have it with the Rhythm City Teasers for July 2019. The next time you watch an episode, you are going to know just enough to keep you glued to the show.
READ ALSO