Zindzi Mandela is the daughter of the former president Nelson Mandela and freedom iconic fighter Winnie Madikizela-Mandela. She has recently been on the limelight because of her controversial #TheLandIsOurs twitter post that has stirred mixed reactions online. The ambassador of South Africa to Denmark posted rather strong remarks about a subject that is close to many in the country. This has won her fans and critics alike in an ongoing debate.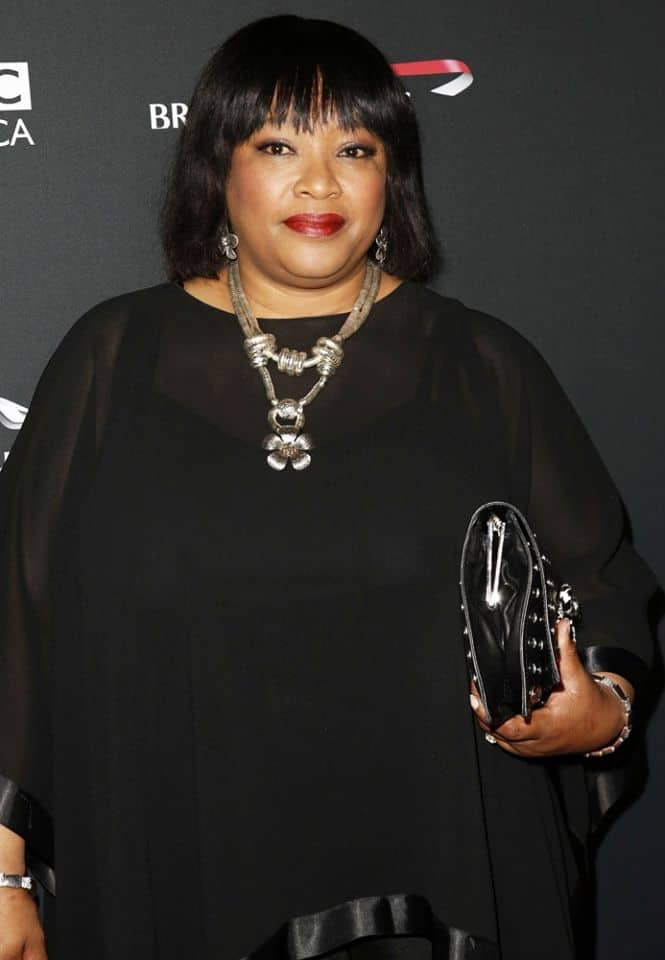 So what kind of person is Zindzi? Is she anything like her father that was all about reconciliation and peace, or does she take after her mother? One thing is for sure though, she is the daughter of the founding president of South Africa which makes her one of the most known people in the country and one that is close to the South African people.
Who is Zindzi Mandela?
Zindziswa (Zindzi) Nobutho Mandela was born on 23rd December 1960. This answers the question on Zindzi Mandela age as she turns 59 by December this year. She is the second daughter of the then African National Congress (ANC) leader and first black president of South Africa, Nelson Mandela and his second wife, and freedom fighter, Winnie Madikizela-Mandela. The young lass was born at a time and in a year when turmoil was the order of the day. It was during a time when the ANC was banned. The Umkhonto we Sizwe was also formed at this time.
Zindziswa Mandela parents could not settle in one place were often running away from police. By 1977, Winnie Mandela was banned to Brandfort in the Orange Free State for a period of eight years. It was only sensible that Zindzi would accompany her. As such, the experience deprived her the opportunity to be with her friends, not to mention the fact that it interrupted her academic life up to a time when she moved to Swaziland to complete her school education. Upon completion, she pursued a law degree at the University of Cape Town.
Family
Being the former president's daughter, she was born with other siblings. These include:
Zenani Mandela - a sister
Makaziwe Mandela-Amuah - a sister
Makgatho Mandela - a brother
Thembekile Mandela - a brother
She was one of Winnie Mandela's daughters. At the time her parents were in prison, she was only 18 months old and was thus taken care of by her older sister Zenani for the period that the mother was away.
Apart from her immediate family, she also has children. She has been married two times and has had 4 children from her first husband. Zindzi Mandela first husband was named Zwelibanzi Hlongwane. Zindzi Mandela children from him are named Zoleka Mandela born in 1980, Zondwa Mandela born in 1985, Bambatha Mandela born in 1989 and Zwelabo Mandela born in 1992. Zwelabo Mandela-hlongwane is her last born son and is aged 27 years which makes her a not-so-young mother. She got married to her second husband in 2013. Zindzi Mandela husband is known as Molapo Motlhajwa. He was a member of the South African National Defence Force. Zindzi Mandela grandchildren are also part of her family.
Education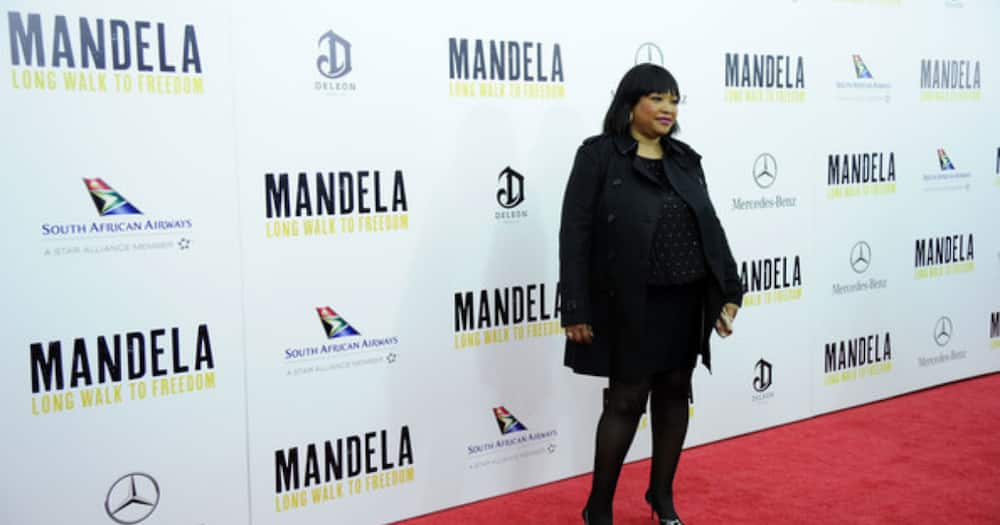 While her education was interrupted due to the fact that her parents were on the run during her formative years, she still attended Waterford Kamhlaba College. She went on to pursue a Bachelor Degree in Law- English literature and politics from the University of Cape Town.
Career
It seems as though Zindzi was meant to be pulled into the political world early in life. In 1985 her dad being offered a conditional release by the South African president, PW Botha, was not able to deliver his own response. The reply, which was a refusal message, was read out by Zindzi as the chosen representative at a public forum on 10 February 1985.
She currently serves as the country's ambassador to Denmark. According to her Twitter page, she stays in Charlottenlund, Copenhagen. Zindzi's arrival to Denmark may have been delayed, she was still confirmed as South Africa's ambassador in March 2015.
Apart from politics, Zindzi is a business woman. She is known to have managed several establishments including Zee Zee Promotions where she was the managing director. She was also the director of Ster-Kineor, and at one time was the President of Mandela-Msomi Trading Enterprises. She has also been a director of Zendj Holdings, as well as a founder of Mandela Legacy Inc.
READ ALSO: White lady divides Mzansi, supports Zinzi Mandela's recent statements
Trending news about Zindzi
While Zindzi has always been a famous figure she has recently been in the limelight for the twitter post she made. If you thought that eff twitter posts trend, then you have probably not read this one. All twitter South Africa trending news is about the post that has raised a lot of concerns from certain quarters. Whether the concerns are merely a matter of interpretations, or the issues raised are valid is subject to review.
Zindzi, the South Africa's ambassador to Denmark, is said to have caused a divide on Twitter with her series of tweets which started as quoted: "Dear Apartheid Apologists, your time is over. You will not rule again. We do not fear you. Finally #TheLandIsOurs".
This was not taken kindly by white South Africans which came across as uncool especially since she was an ambassador. This she responded to with another series of harsh comments followed with the hashtag #OurLand. Some of the comments include "trembling white cowards," "thieving rapist descendants of Van Riebeck [sic]" and she had one saying "wondering how the world of shivering land thieves is doing" while out "wining and dining" at a restaurant. All these attracted a mixed reaction from the crowd.
There are those that felt these messages were inappropriate considering her position as an ambassador. Even so, there are those that agree with her hence the support she got.
Zindzi Mandela is pretty much like her mother and father. The only difference is their way of doing things. In the end, she is just as outspoken as her parents were. As they say, the apple does not fall far away from the tree after all.
READ ALSO: