Tyson Fury is a British professional boxer who has been a holder of The Ring heavyweight title ever since the year 2015. This was worn when he defeated the long-reigning world champion Wladimir Klitschko. It was also in the same fight that Fury won the unified WBA (Super), IBF, WBO, IBO and lineal titles.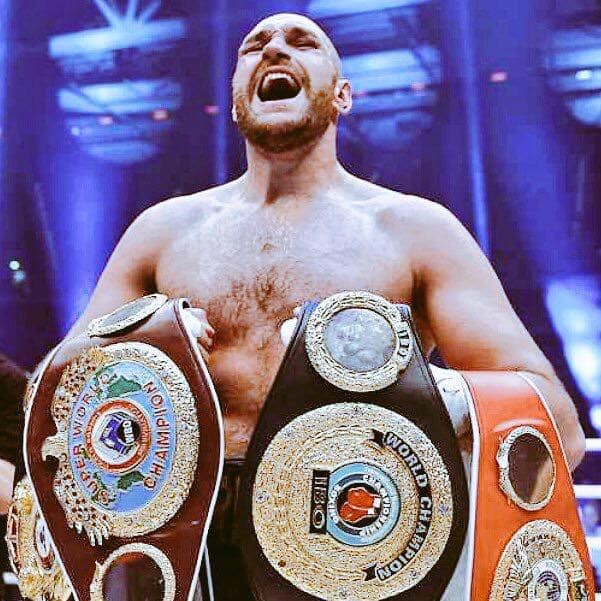 Fury was later stripped of the IBF title in the same year when he was unable to fight against their mandatory challenger, one Mr. Vyacheslav Glazkov, because of agreeing to rematch with Klitschko. In 2016, Fury left the WBO, WBA, IBO, and lineal titles after an ongoing medical investigation as well as other personal issues and 2 cancellations of the Klitschko rematch. Even so, in August 2016, Fury got ranked by BoxRec as world's sixth-best active boxer, pound for pound.
World heavyweight boxing champion
It is very common in the heavyweight boxing news to hear about Tyson as one of the best. Tyson Luke Fury was born on 12 August 1988. He was named after former champion Mike Tyson. Regardless of the different opinions people have about Fury, it can never be taken away from the former London heavyweight champion and star. He won numerous championships that earned him a spot in the world map.
Biography
The following are details about the heavyweight boxing champion that you want to know.
Early life
Fury was born on 12th August 1988 in Wythenshawe Manchester. His dad, John was also a boxer and in the same spirit named his son after the world-famous boxer, Mike Tyson which sort of sealed the boy's fate.
READ ALSO: Conor McGregor, former 2-weight UFC champion, announces retirement
Family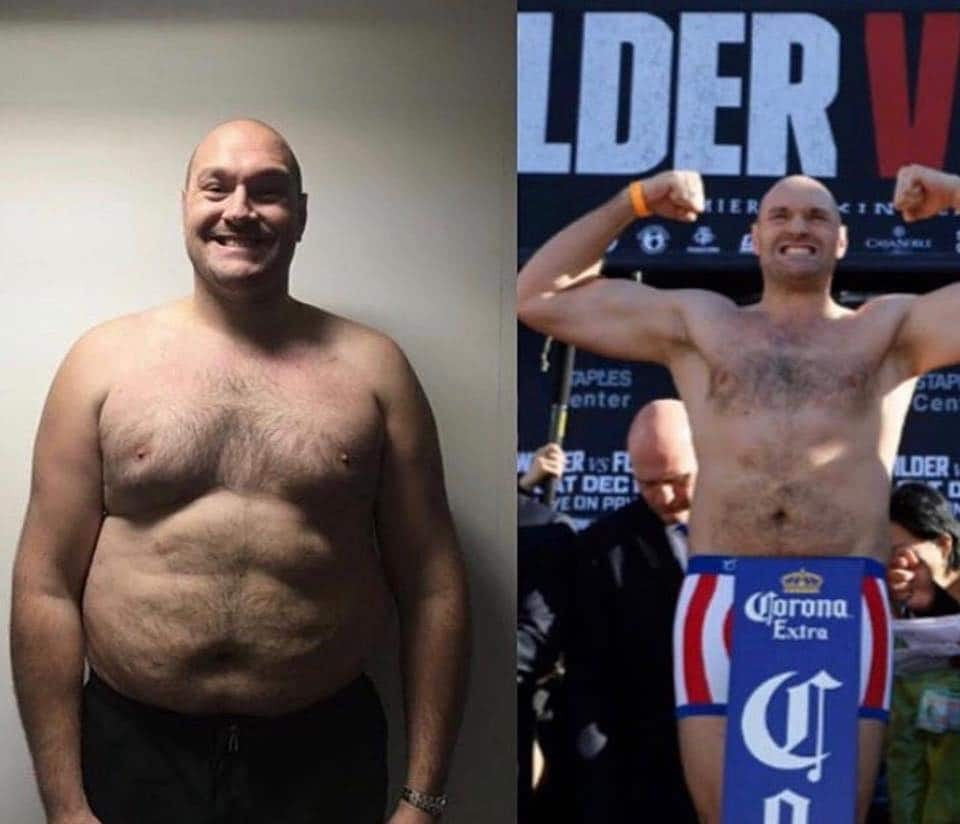 Tyson Fury was born to a star just like himself. He is the son of the former-British Heavyweight Gypsy whose real name is John Fury and is also a cousin to Hughie Fury. Born as Luke Tyson Fury, he got his name from former-Heavyweight Champion Mike Tyson. He comes from a family of Irish travelers.
Just like e is successful in his career, the boxer is also happily married to his wife one Mrs. Paris. The 2 are blessed with 4 children, a number that is likely to rise as the boxer wants 10 children. The two welcomed their fourth baby whom they named Valencia Amber Fury in December 2017. Before her, they had Prince Tyson Fury II, and before him was Prince John James Fury, and Venezuela. The couple lives happily.
Career
The path to becoming the world heavyweight boxing champion started off after his birth when he was named after a legend of the sport. He, however, began his boxing career early in life where he took part in local competitions before finally getting a chance to represent Ireland and England internationally.
His streak of wins and recognition began way back in 2006 when he won the bronze medal for the AIBA youth world boxing championships. In 2007, he won the EU junior championship and went on to be ranked as the third best junior heavyweight boxer. Unfortunately, he missed his Beijing Olympics spot when he lost to David Price. The loss propelled him into professional boxing with all his 31 wins(26 KO) as well as 4 losses.
What about his record?
Professionally, young Tyson's debut on the world of boxing was when he was 20 years old. The first match was against Bela Gyongyosi, a Hungarian boxer whom he beat in a TKO in the first round. It was only after the first 7 fights, all of which he won in total knockouts that happened with the first 4 rounds, that he got a worthy challenge from John McDermott, a fellow Englishman. This was a close fight that happened in September 2009 and earned with Tyson being announced the winner by points. The two re-matched a few months later and Fury knocked his opponent out winning the first English Heavyweight title.
He went on to win a 14 - 0 record against the undefeated champion and heavyweight fighter Dereck Chisora. This earned him the Commonwealth and British heavyweight titles. He went on to rise the ranks and become the Irish heavyweight title champion. It is only when he met the American boxer Vinny Madalone that he won the WBO Intercontinental heavyweight title.
Tyson came together again for a fight with Chisora in November of 2014 for him to win the WBO international title as well as the European heavyweight title. As a result of the win, he went on to get a fight with Wladimir Klitschko in November 12015. He took the world by surprise when he won the WBA Super, IBF, IBO, WBO, Lineal and Ring heavyweight titles after unsettling the Ukrainian star. Unfortunately, after this major win, the star was accused of doping and substance abuse which cost him his titles and a ban from the sport.
After a while, in 2018, Fury was able to reapply and was given his boxing license back. He faced the undefeated American champion Deontay Wilder but did not necessarily unsettle Deontay Wilder record as the game ended in a draw in December 2018 when Tyson faced off against Deontay. So far, he has won 2 games. His target was the WBC heavyweight title.
Check out the summary of Tyson's achievements below. These represent his professional and amateur years:
2006 World Junior Championships Bronze medalist in Agadir, Morocco
Lost to Sardor Abdullayev (Uzbekistan) 31-36
Defeated Ilham Khatamov (Azerbaijan) 21-11
Defeated Istvan Bernath (Hungary) RSC
2007 European Union Junior Championships Gold medalist in Warsaw, Poland
Defeated Istvan Bernath (Hungary) RET 3
Defeated Danil Vlassov (Estonia) RSC 1
Defeated Andrija Kekovic (Serbia) RET 3
2007 European Junior Championships Silver medalist in Sombor, Serbia
Lost to Maxim Babanin (Russia) 11-24
Defeated Ivan Bezverkhiy (Ukraine) RET 4
2008 ABA Super Heavyweight Champion
Titles Held
WBO Intercontinental Heavyweight Title (2012)
Irish Heavyweight Title (2012)
Commonwealth (British Empire) Heavyweight Title (2011)
BBBofC British Heavyweight Title (2011)
BBBofC English Heavyweight Title (2009, 2010)
Tyson fury net worth

According to Celebritynetworth, Tyson has 40 million dollars to his name. Most of this money is said to be from the accumulation of all his winnings and endorsements as well as advertisements. Even with a break from the sport, the champion is worth so much more than many in the field dream of.
His take on Anthony Joshua
According to Sports24, Tyson Fury is of the opinion that the former world champion Anthony Joshua is "finished" after the British heavyweight's shock defeat when he lost to Andy Ruiz Jr in New York. Joshua lost his IBF, WBA and WBO titles on the 1st of June making his loss one of the biggest upsets in the division's history. Once the fight was over, Fury sent a Twitter message urging his fellow Briton boxer to "rest up, recover, regroup and come again".
He went on to tell BBC sports that:
"When a man doesn't want to be there once, he will always do it and it's hard to come back from. "It's been done many different times by many different fighters. He did it that night and I don't think he will come back from it. Finished. Ask any top trainer who has been around the sport a lifetime. When he got to the ring I saw he didn't want to be there."
Joshua who is 29 seemed like the best boxer ever and his loss came as a surprise. He had invited Tyson to play him and it seemed that people thought he would actually beat him. Tyson remarks were those of surprise as he could not understand what people saw that they thought he could actually beat him. While he agreed that physically, Joshua was probably the best, he went on to say that boxing was not all about physical prowess. His comments indicated that as shown below:
"Everybody thought that man could beat me," said Fury. "In what world could he ever beat me? What were people seeing? "I don't know what people were looking at as I don't know in what world he could have beaten me."
"Physically Joshua could out-train everyone,"
"He would break every heart monitor, has probably worn out every treadmill in the gym, smashes the bag, it's all very unimportant. "Boxing isn't rocket science and today people are trying to make it a scientist thing. If you can fight you can fight, if you can't you can forget about it."
Tyson Fury is currently preparing for his fight against the German boxer Tom Schwarz in Las Vegas on Saturday. When asked about his fight last year December, he had this to say, "Does Deontay Wilder have anything to bother me? Nothing at all. I've been hurt 1,000 times but Wilder didn't hurt me once." This was after Wilder announced of how he lined up a rematch with Fury after his rematch with Luis Ortiz which is expected to take place in September.
READ ALSO: