Cristiano Ronaldo net worth, son, children, brother, girlfriend, wife, cars, net worth and latest news
Cristiano Ronaldo net worth and cars are points of interest for most people all over the world. This is because he is one of the richest soccer players and has some of the most expensive possessions, from amazing cars to luxury houses. His exceptional talent and skills have allowed him to gather many titles in different soccer leagues throughout the years.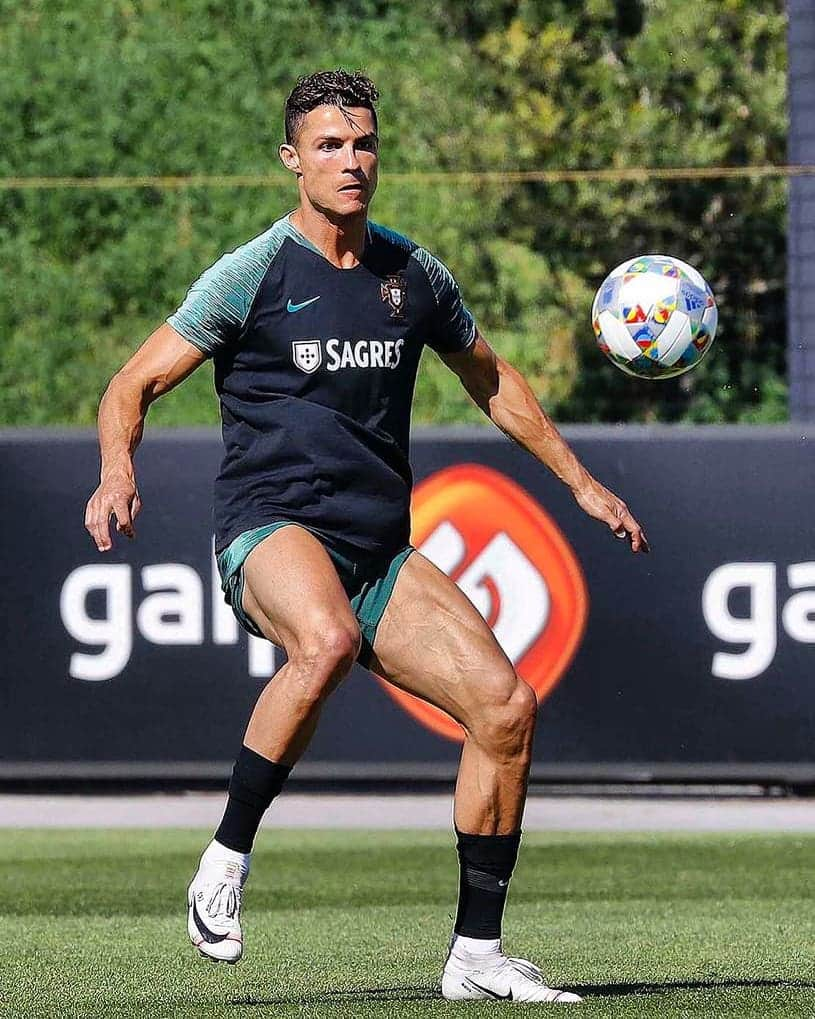 Identified as one of the best soccer players and goal scorers of all time, he has scored the most goals in the FIFA Club World Cup, the UEFA European Championship, and the UEFA Champions Leagues. He has also scored more than 700 senior career goals for both country and club. Additionally, he is the first player to win four European Golden Shoes.
Cristiano Ronaldo profile summary
Full name: Cristiano Ronaldo dos Santos Aveiro
Date of birth: February 5th, 1985
Age: 34
Profession: Footballer
Current club: Juventus
Number: 7
Position: Forward
Nationality: Portuguese
Place of birth: Funchal, Madeira, Portugal
Girlfriend: Georgina Rodriguez
Children: Cristiano Jr., Eva Maria, Mateo Ronaldo, and Alana Martina
Salary: $65 million
Endorsements: $44 million
Net worth: $480 million
Height: 1.89m
Facebook: @Cristiano
Twitter: @Cristiano
Instagram: @cristiano
Cristiano Ronaldo's biography
C. Ronaldo was born on February 5, 1985, to Jose Dinis Aveiro and Maria Dolores dos Santos Aveiro in Madeira, Portugal. His mother was a cook while his father worked as a municipal gardener and also a part-time kit man. He grew up in a Catholic household sharing a room with his older siblings as he is the last born in the family. His older brother is called Hugo, and he has two older sisters, Elma and Liliana.
At the age of 14, Ronaldo believed that he could play semi-professionally, so he decided to quit his studies and focus on football. After one year, he was diagnosed with a racing heart condition which would have put an end to his career. However, he managed to undergo heart surgery successfully and was discharged from hospital after a few hours and resumed training in a couple of days. Cristiano Ronaldo biography story clearly explains that he has come a long way.
Cristiano Ronaldo's children and family
Ronaldo's father died from a liver condition related to alcoholism at the age of 52. In 2017, his mother, Dolores, was diagnosed with breast cancer but eventually got better. He is the father of four children, the first born being Cristiano Jr. who was born on June 17th, 2010. He does not reveal the identity of the mother as he has full custody of the boy.
He dated Russian model Irina Shayk for five years until the relationship ended in January 2015. On June 8, 2017, he became the father of twins, Mateo Ronaldo and Eva Maria who were born via surrogacy. Currently, he is dating Georgina Rodriguez and has not yet made her his wife. They have a daughter, Alana Martina, together. The beautiful girl was born on November 12th, 2017.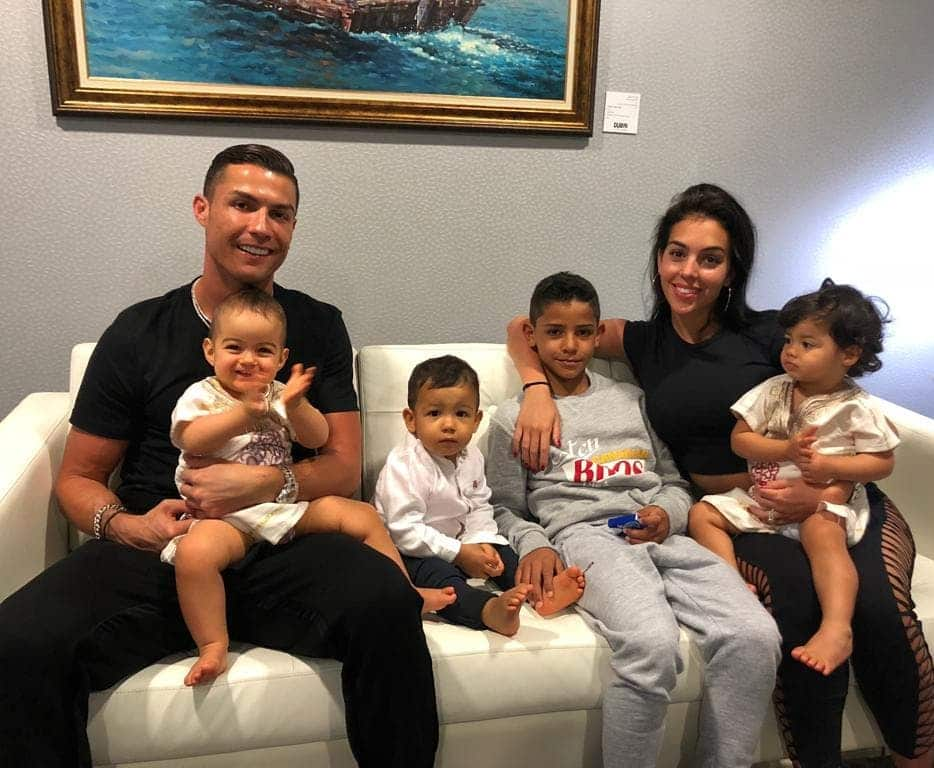 Christiano Ronaldo salary and net worth
Cristiano Ronaldo salary and net worth are among the highest amounts compared to otyher professional footballers. After playing nine months with Real Madrid, he joined Juventus in 2018. Following his release, Juventus sold around 520,000 Ronaldo jerseys that were worth over $60 million within 24 hours. He is the all-time leading goal scorer in the UEFA Champions League and has been given the title of FIFA's player of the Year five times. He receives an annual salary of $65million and endorsements of $44million, amounting to a nett salary of $109million. This means that Ronaldo salary per week must be a hefty amount of cash. Ronaldo's net worth is approximated to be around $480 million.
Cristiano Ronaldo's houses and cars
Cristiano Ronaldo houses and cars are some of the exquisite property he owns. Some of them are a villa near Madrid, a penthouse in New York, and a pricey mansion where he lives with his girlfriend and four children in La Finca. Cristiano Ronaldo house is filled with expensive furniture, enormous TV screens, a fully-equipped gym, designer chandeliers, and two swimming pools.
READ ALSO: Top 9 under-20 footballers in the world
His exclusive collection of cars is made up of luxury brands such as Lamborghini, Ferrari, Aston Martin, Bugatti, and British Rolls Royce, among others. To be precise, some of the cars are Bugatti Veyron, Bentley GT Speed, Audi R8, Aston Martin DB9, Ferarri 599 GTO, and a Lamborghini Aventador LP 700-4, just to mention a few.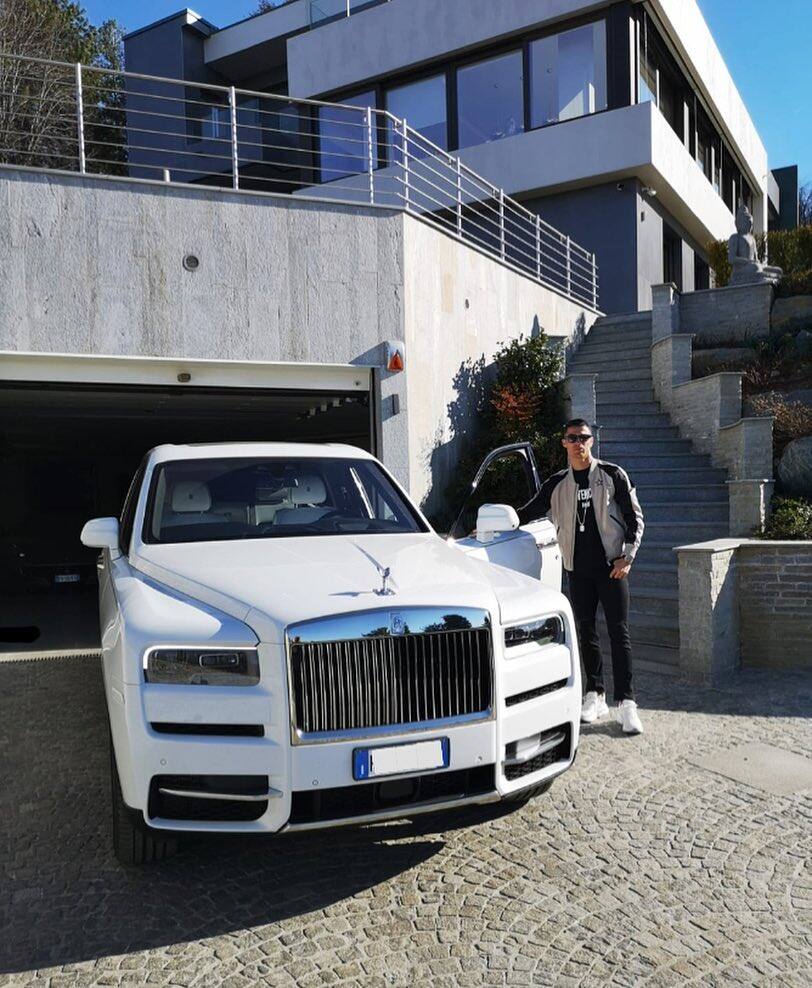 Cristiano stats
Throughout his career, Ronaldo has undergone a massive physical transformation that has allowed him to stay in possession of the ball while in the field. He has developed a muscular body type, strong legs, and heading accuracy, and he has retained a height of 1.85m, which allows him to conquer aerial challenges for balls. For this reason, many of his goals have been headers.
Cristiano Ronaldo stats have been pretty impressive as he has obtained multiple awards, achievements and honours. Some of the individual awards he has received are FIFA World Player of the Year in 2008, Premier League Player of the Season in 2006 till 2008, World Soccer Player of the Year in 2008, 2013, 2014, 2016, and 2017.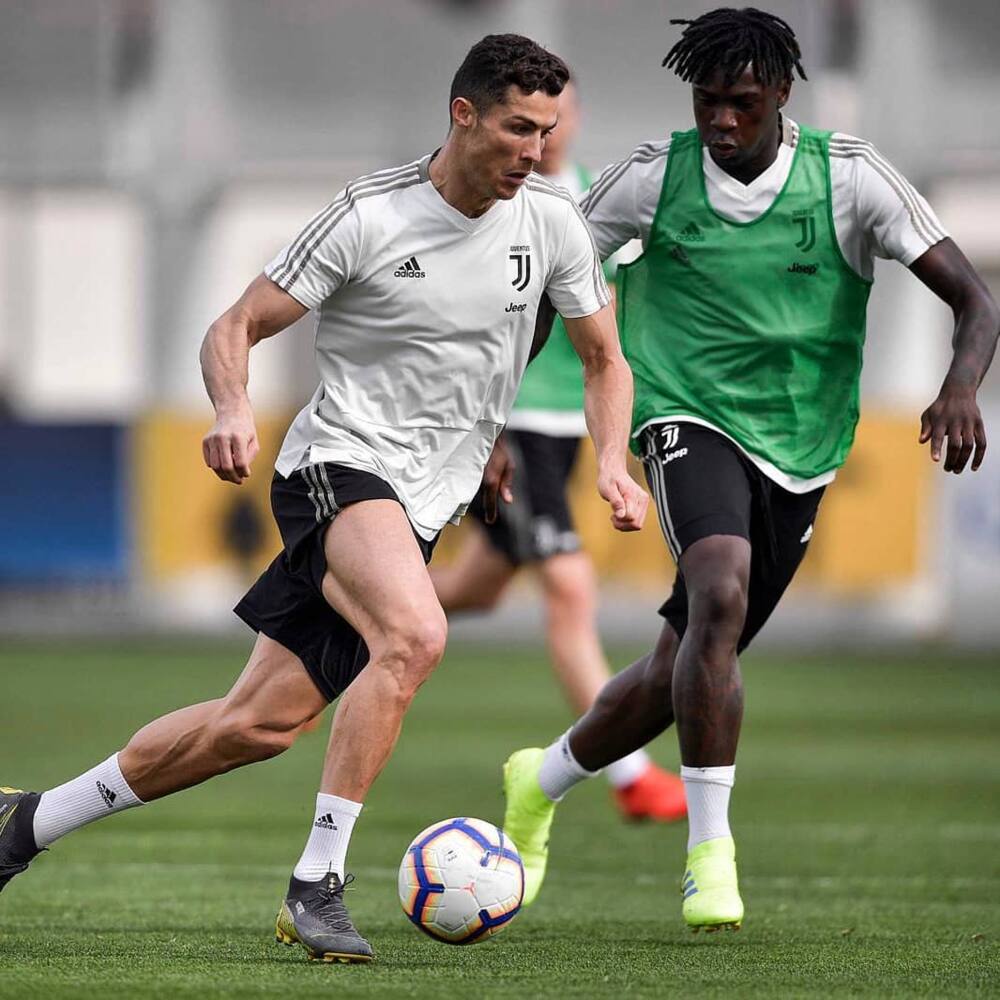 How old is Ronaldo?
READ ALSO: Cristiano Ronaldo, Lionel Messi kiss on France Football cover page
Cristiano Ronaldo age today is 34. Considering that he began playing football at a very young age, it is safe to say that experience is the best teacher as he is now one of the best soccer players in history.
Cristiano Ronaldo net worth and excellent soccer skills have allowed him to attain the recognition that he deserves. The Ronaldo movie is a documentary film that allows viewers to get a glimpse of his life and career. Officially released on November 9th, 2015, it is a great film that fans watch to clearly understand his journey to greatness. He has also set five records in the Guinness Book of World Records. We made sure to include his social media accounts in the article.
READ ALSO: Transfer news: Top 10 biggest deals of the summer so far
Source: Briefly News