Social media is one of the platforms that can completely disorient or crush someone's mental health. For the past years, cases of hackers causing harm to celebrities have been on the rise. One of the most recent cases that have been witnessed is that of Bella Thorne.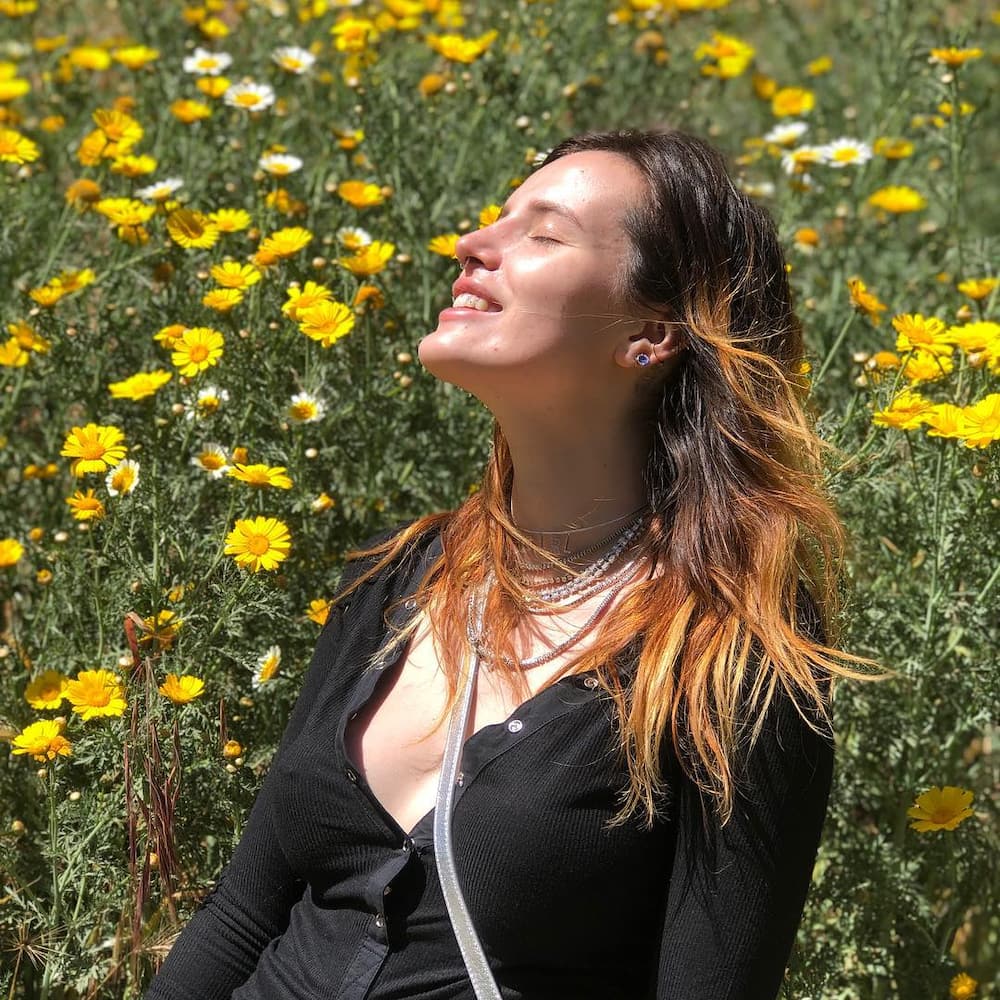 Cyberbullying is one of the most paramount ways of invasion of privacy and blackmail. Most influential people, especially female celebrities, are victims of the crime. In most cases, the cyber bullies, who are hackers for most situations, incorporate blackmail, for their victim to cough out cash. Others use this lane as a way of defamation without asking for any forms of favour from their victims. Bella Thorne is one of the celebrities who has recently suffered from cyberbullying.
Bella Thorne falls victim of cyberbullying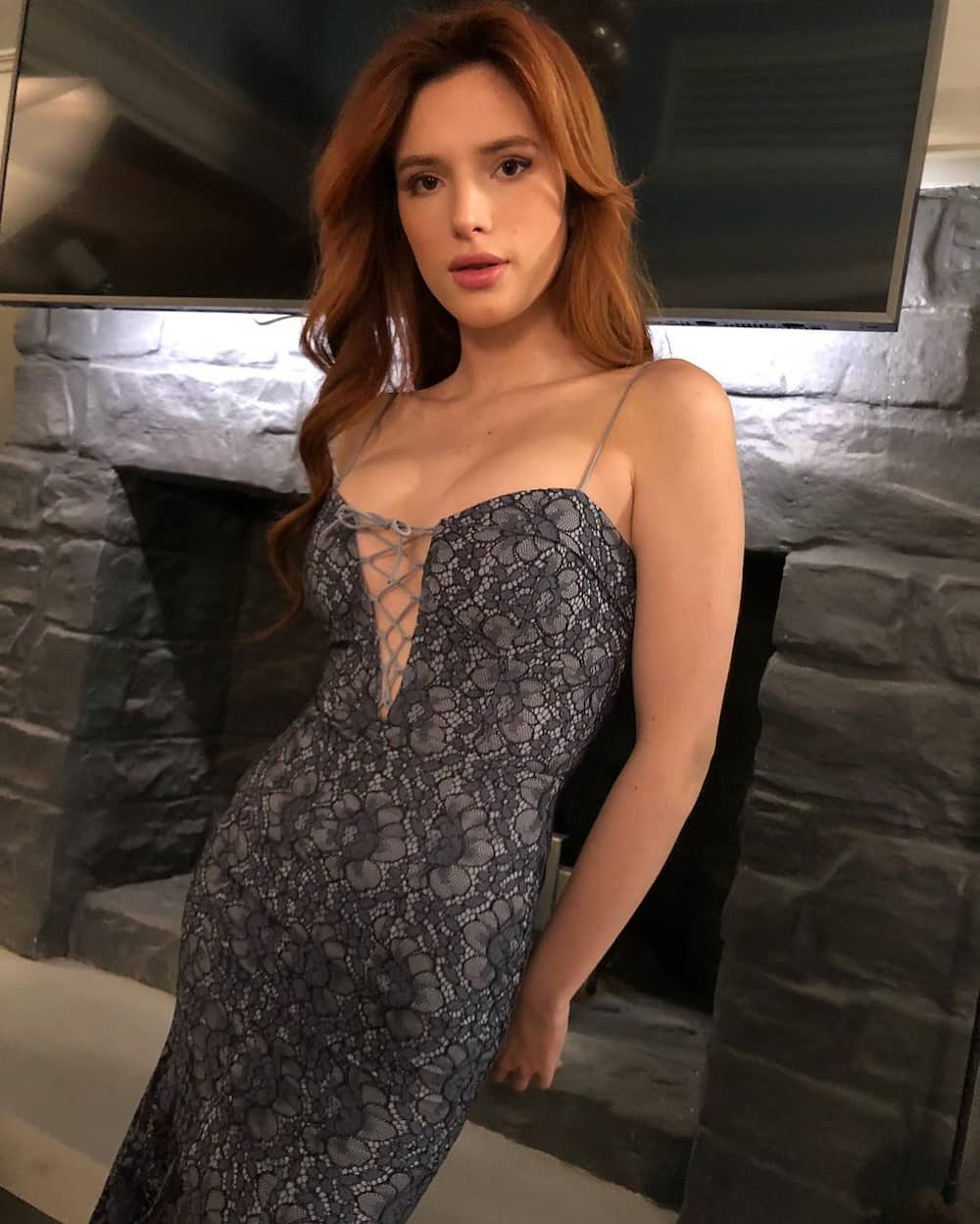 Most victims of cyberbullying who shy off from the crime and allow themselves to be trolled because of the actions of the bullies. Bella Thorne, the twenty-one-year-old actress, took the world by surprise when she went up her social media page to speak her truth. She took to her Twitter account and posted about a hacker who had threatened to leak her nude pictures which he had stolen from her. As though that was not enough, she went ahead to post the pictures by herself.
READ ALSO: Itu Khune's had enough: He offered prayers for his social media trolls
Bella Thorne nude pictures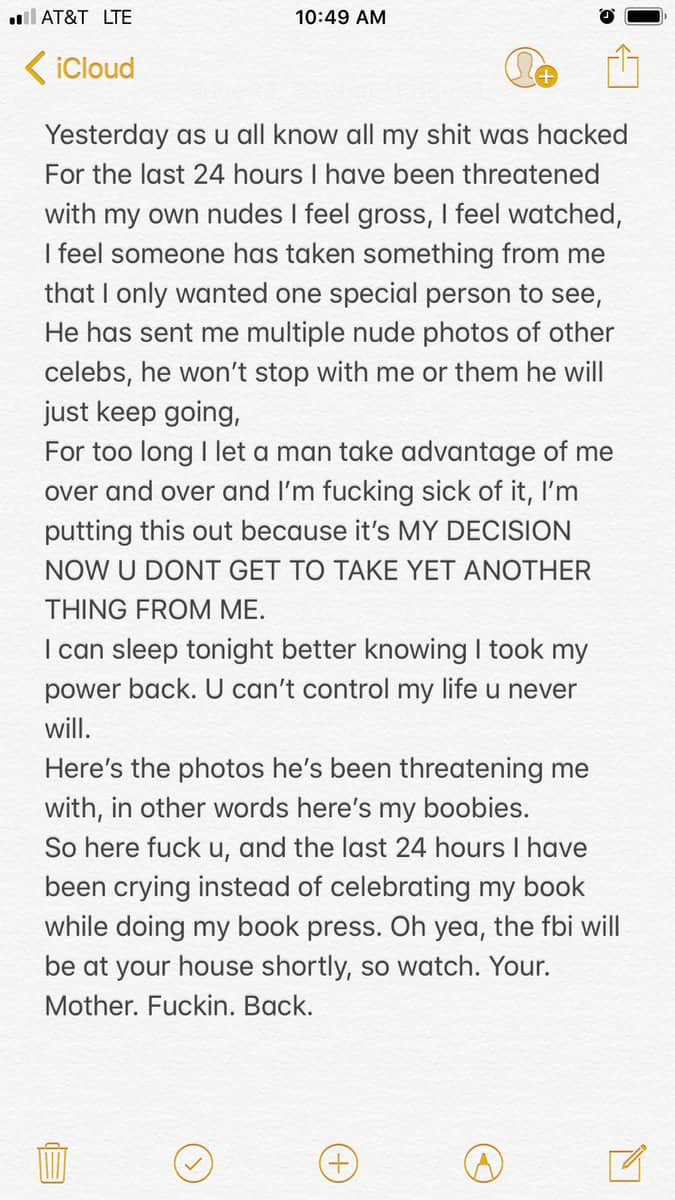 On Saturday, 15th June, Bella Thorne was among the trending topics on Twitter and Google. The reasons for her to top the searches was because she had posted her nude pictures, that a cyber bully had threatened to share. With confidence burning in her voice, she posted; "Yesterday as you all know, my shit was hacked. For the last 24 hours, I have been threatened with my own nudes. I feel gross, I feel watched, I feel someone has taken something from me that I only wanted one special person to see."
The wordy caption was followed by her nude pictures and screenshots of her conversation with the hacker, who appeared to be bragging about gaining access to her private pictures. In the end, she concluded by saying that she would not let the hacker have the glory of being the one to post the pictures. Instead, she had taken her power back by posting the pictures on her own. She went further to state that the hacker had threatened her by saying that he had nude photos of other celebrities. To add to it, she said that she would write about him one day.
She then went further to give details of the hacker according to her opinion after interacting with him. This is the description that she gave about the cyberbully; "He's still a kid and we make mistakes, this mistake is a bad one, but I don't want some 17-year-old's whole life ruined because he wasn't thinking straight and being (an idiot)."
She is not bitter about the incident
The celebrated artist went on to state that the bully was smart to have gotten to that side of her. She also said that the hacker could have used his skill in better ways to benefit society. Needless say that Bella is not bitter anymore about the incident.
Her post stirred mixed reactions from her tweeps. Other celebrities stood by her sending positive messages her way. Among them is Selena Gomez.
Other celebrities who have been victims of cyberbullying
Looking at the statistics of the number of celebrities that have opened up about their experiences with cyberbullying, it is safe to say that celebrity life is not a bed of roses as most people think. Most celebrities have had their fair share of what it feels to be trolled for who and what they are. Most of them have however learnt to make good out of the negative energy that has been directed to them. These are some of the celebrities who have fallen prey of cyberbullying;
1. Taylor Swift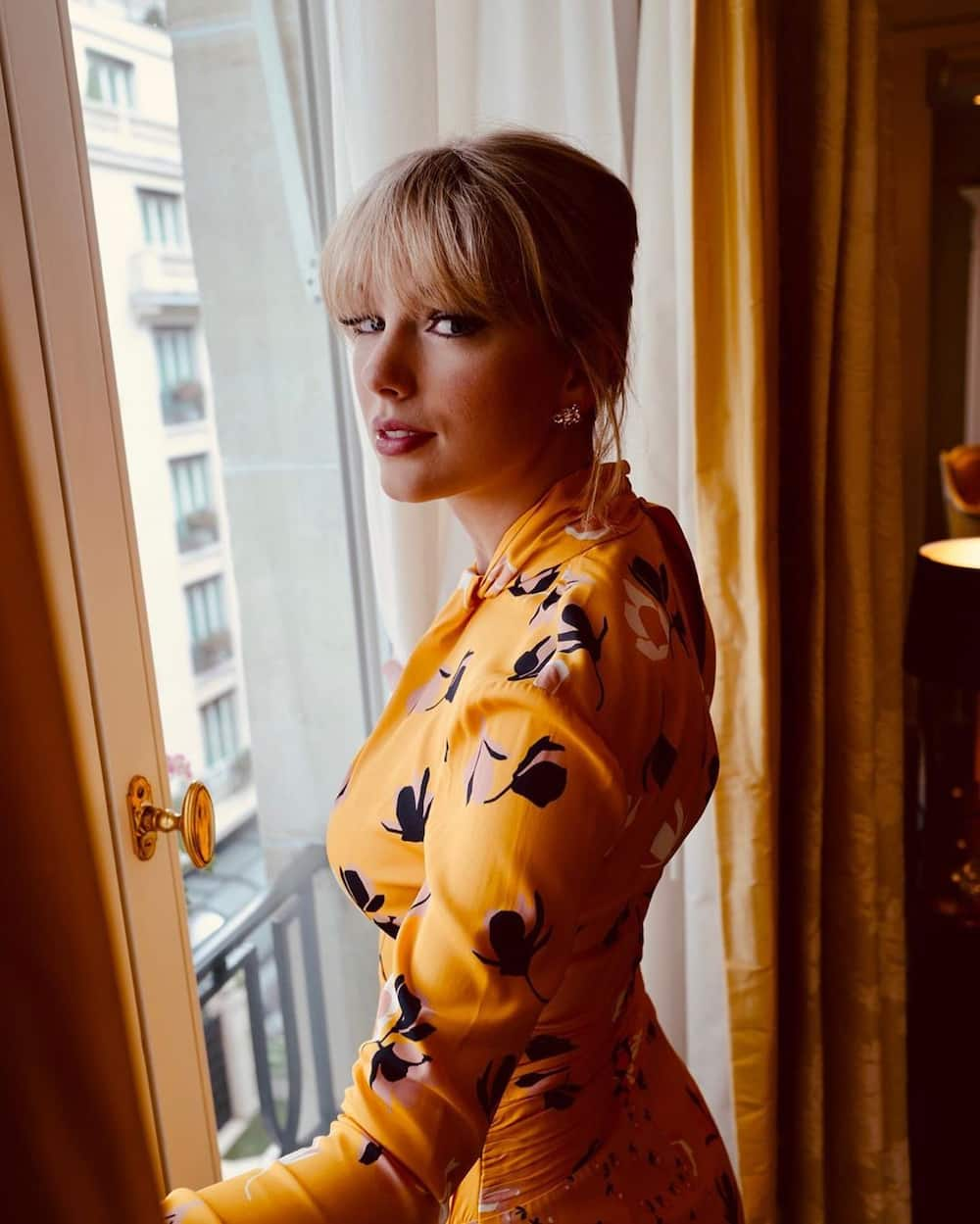 Taylor is another artist who has been confident to speak about her journey in music and being bullied. She opened up about how difficult it was to deal with it in an interview with Ellen DeGeneres. She, says that she used to focus the negative energy in her musical career which helped her grow.
2. Selena Gomez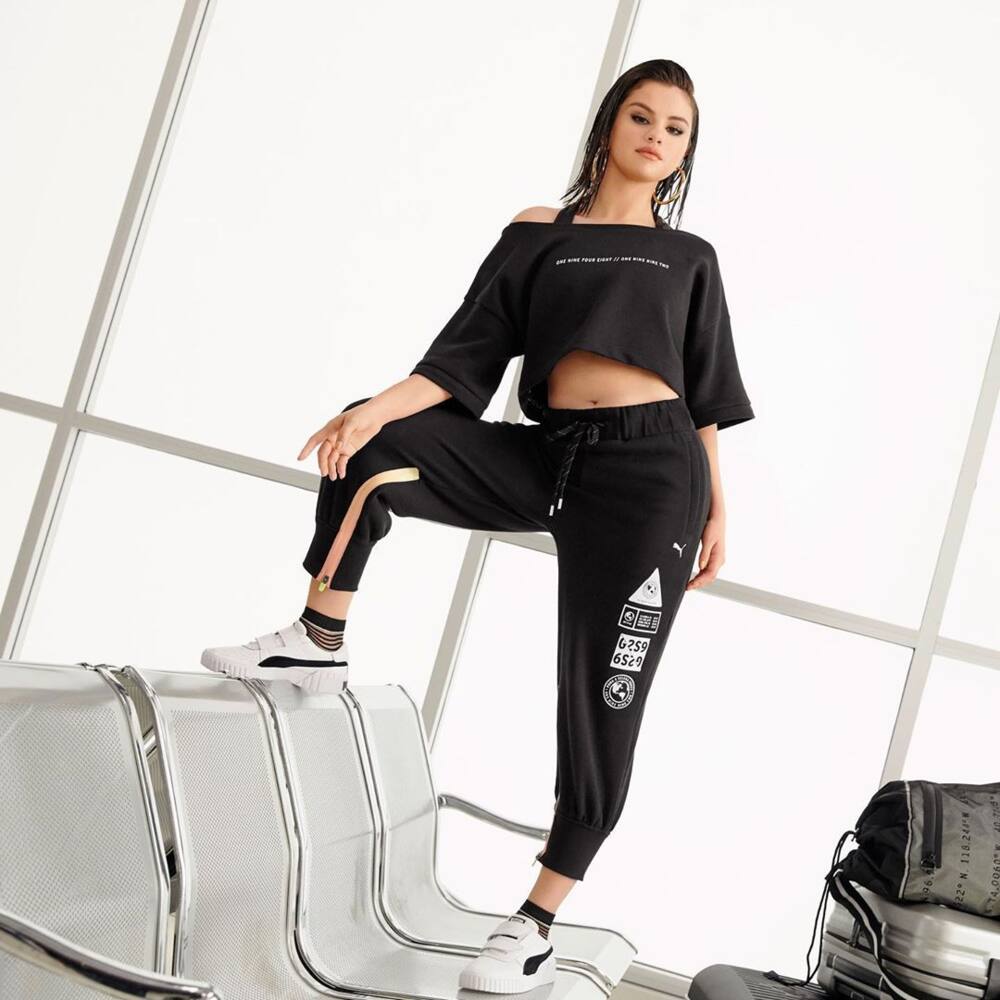 Innocent Selena found herself in the cruel world of perfectionists after a picture of her that most people had not seen came up. In the picture, the artist looked like she had gained weight. Just like Taylor, she also channelled the energy to her music career.
3. Adele
The UK-based singer was a victim of social media trolls after she gave birth to her son. Social media was up to her Twitter making insolate comments about her weight. She, however, found solace in her family and her journey in motherhood that she gave the comments a deaf ear.
4. Leann Rimes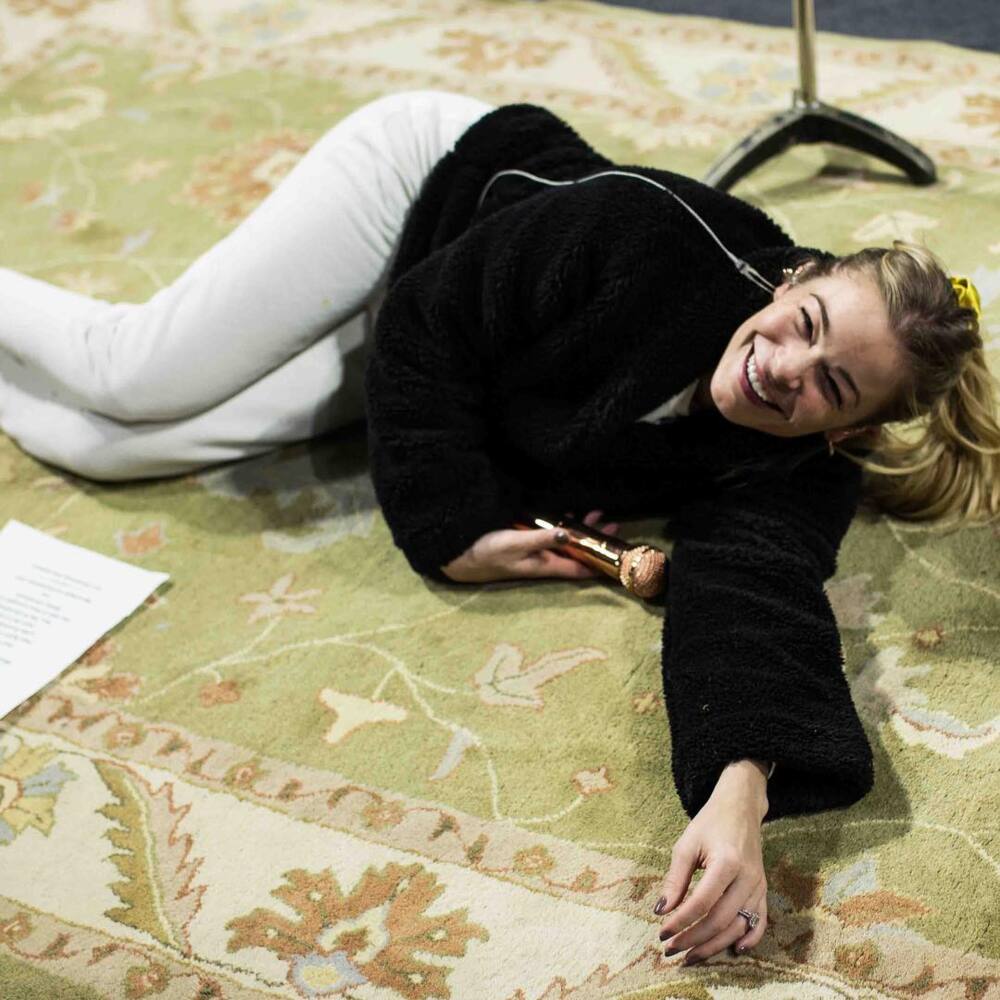 Leann Rimes is one of the country artists who has had it rough in the hands of cyber bullies. Her situation was worse than that of most artists because her phone was maliciously taped and details of her conversation shared on the internet. This incident had a major impact on the artist because she developed anxiety that completely disoriented her. To combat her situation, she had to go to rehab. She is still on her road to recovery.
5. Charlotte Dawson
Cyberbullying can be so intense to cause someone to be suicidal. Charlotte Dawson is one of the cases of the extreme acts of the act. In February 2014, the Australian model was found dead at her home in Sydney. She had had a series of cyber attacks that had gotten to her and caused her to contemplate suicide in 2012. After she was discharged from hospital in 2012, the model became vocal about the act. She also alluded that she had been a victim of depression from the act.
Even though other artists helped voice her opinion about the insensitive act, she could not take it any more since the trolls became more intense. She ended up committing suicide in her home.
It is saddening that every year, the number of people who have gathered the courage to speak up about their experiences with cyberbullies is on the rise. What is more disheartening is the fact that, in as much as there are deaths about the same the perpetrators still cannot learn that they are causing harm to society.
Cyberbullying is one of the acts that can cause depression and leave its victims in the worst positions like contemplating suicide. Each one of the victims has their way of dealing with it. Bella Thorne is one of the few cases who were courageous enough to stand up for what is right and not allow themselves to be intimidated by the acts of these insensitive and manipulative human beings.
READ ALSO: