The death of Mohamed Morsi, a former president of Egypt, has received lots of criticisms, especially based on several count charges and death sentences that had been issued against him in the past. However, the life of this one-time professor is worth considering because of the several atrocious activities that he engaged himself in while he was still alive. Therefore, everything you need to know about him, including his political and academic journeys, and his family, are discussed in this article.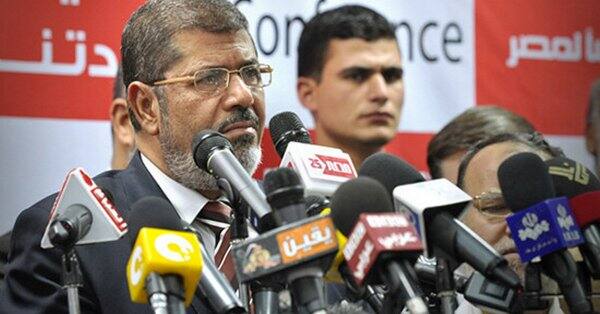 As a former president of Egypt, Mohamed was the first president to emerge from the Muslim Brotherhood. Although shortly after he got into power, he sought for means to reign supremely without anyone having the capacity to review his acts. What more do you need to know about him? The following paragraphs give detailed information about his life and death.
Mohamed Morsi biography
Mohamed Morsi was one of Egypt's politicians who was privileged to have served as the president of his country. He was born to a farmer as the eldest of five brothers. His political career began when he first got elected to parliament in 2000 and served as a member until 2005. On the 28th of January, 2011, Morsi got arrested together with other Muslim Brotherhood leaders numbering 24, but two days later, he escaped from prison in Cairo.
READ ALSO: J. Cole net worth 2019
As the fifth president to serve, he took the peak position on the 30th of June 2012 and ruled until the 3rd of July 2013 before he was unfortunately removed from office. At the time he got sworn in as the first democratically-elected president of Egypt, the former president Hosni Mubarak left the office vacant after he was forced to submit his resignation letter on the 11th of February, 2011.
Who overthrew Morsi? He got removed by General Abdel Fattah el-Sisi in a coup d'état. This took place after the protests that were held in June across Egypt, where the protesters were calling on the president to resign.
The military coup council that saw to his removal at that time consisted of the Grand Imam of Al Azhar Ahmed el-Tayeb, Defense Minister Abdel Fattah el-Sisi, Coptic Pope Tawadros II, and opposition leader Mohamed ElBaradei. This was after he issued a temporary constitutional declaration which gave him the power to legislate without judicial oversight as well as unlimited controls in November 2012. With the power to legislate, it meant no one would be able to review his acts.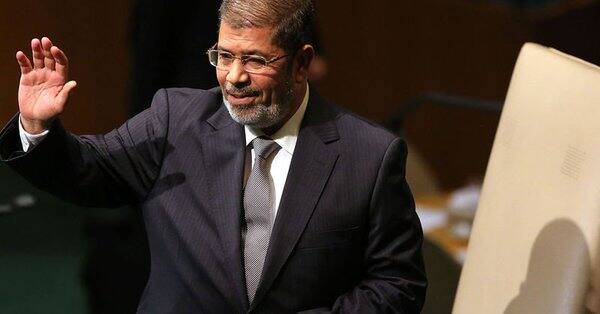 Mohamed Morsi age
Mohamed Morsi was born in the village of El Adwah, Sharqia Governorate which is in northern Egypt, on the 8th of August 1951. And as such, he was 67 years old at the time he died.
Mohamed Morsi education
In the late 1960s, Mohamed moved to Cairo where he studied engineering at the Cairo University. He ended up earning a BA in 1975 with high honours and afterwards, he fulfilled his military service from 1975 to 1976 in the Egyptian Army where he served in the chemical warfare unit. After he finished his service, he resumed once again at the University and earned an MS in metallurgical engineering in 1978.
Fortunately for him, after Morsi completed his master's degree, he earned a government scholarship. This opportunity enabled him to study in the United States, and in 1982, he ended up bagging a PhD in materials science from the University of Southern California. While he was living in the US, in 1982, Morsi became an assistant professor at California State University, Northridge, before he quit the job in 1985 and went back to Egypt to become a professor at Zagazig University.
Mohammed Morsi family
In 1979, Morsi got married his cousin, Naglaa Ali Mahmoud and the union was blessed with five children who are Ahmed, Shaima, Osama, Omar and Abdullah. Two out of the children were given birth to in the United States.
READ ALSO: Women empowerment at its best: The top 5 richest women in the world
Mohamed Morsi trial
After Morsi was overthrown, he was subjected to various trials and part of which are the following:
Inciting the killing of opponents who protested outside his palace;
leaking classified documents to Qatar;
Espionage for foreign militant groups including Hezbollah, Hamas and Iran's Revolutionary Guards.
Breaking out of Wadi el-Natroun Prison after he conspired with foreign militant groups in spreading violent chaos across Egypt during the 2011 revolution before he was eventually elected as president;
Based on all the charges mentioned above, between 2013 and 2015, Morsi had to appear in the court on different occasions before he was eventually convicted alongside 12 other defendants on April 2015 and acquitted of murder charges. Eventually, 20-year sentences were handed down for Morsi and the other convicted defendants. Then, based on his trial for terrorism, espionage and prison-break charges, he was sentenced to death on the 16th of May of the same year in which the death penalty was imposed on him together with the others arranged with him.
Moreover, in June 2016, Morsi got a life sentence based on the charge that he passed state secrets to Qatar together with two Al-Jazeera journalists who got the same death sentence in absentia. But the court of cassation overturned the death penalty in November 2016 on the spying charges.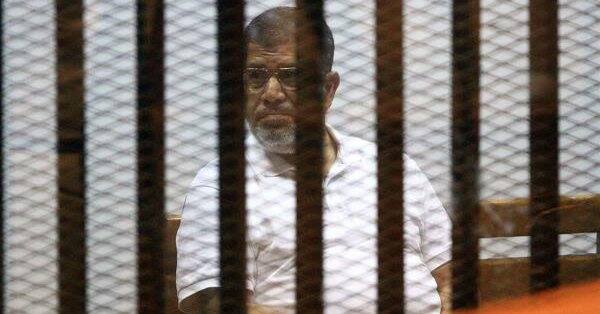 Mohamed Morsi death
On the 17th of June, 2019, it was reported that Morsi collapsed while a court hearing on espionage charges in Cairo against him was going on after he spoke for about five minutes from a soundproof glass cage. Then, he was pronounced dead in hospital. However, before that time, it was reported that his sons described his health status to have deteriorated significantly since he was imprisoned. A report claimed that he was suffering from liver disease and hypertension while he was in prison.
Also, a Detention Review Panel that reviewed his detention conditions explained his treatment to be "cruel, inhuman and degrading". Critics like Mohamed Sudan referred to his death as "premeditated murder", while a close ally of Morsi, Turkish President Recep Tayyip Erdogan, also blamed the leadership of Egypt for his death and described Morsi as a martyr.
Mohamed Morsi net worth
Based on an information published on TopRichest.com, Mohamed Morsi is reported to be ranked as the fifth in the list of top 10 richest politicians that are in Egypt and that he was worth US $58 million. However, this claim has not been confirmed by authorities like Forbes Magazine.
Even though Mohamed Morsi is no more, the records that he had set would always be remembered in the history of the country. In the honour of him, religious ceremonies had been carried out in Istanbul. We commiserate with his family and the country of Egypt as a whole.
READ ALSO: Ellis says Mzansi will be happy with the effort as Banyana crash out