- Minenhle Dubazane is a 20-year-old self-taught artist who creates realistic pencil drawings
- Dubazane started drawing when he was just eight years old and found it therapeutic after losing his mother
- Now, he hopes to make a living out of his work and support his grandmother and aunt, who took care of him after his mom passed away
PAY ATTENTION: Click "See First" under the "Following" tab to see Briefly.co.za News on your News Feed!
Some people have to go to college to learn something and others are just born naturally-gifted. One such is example is Minenhle Dubazane, a self-taught artist who began drawing at the age of eight.
When Dubazane was about four years old, his mother passed away. Being an only child with no older siblings to take care of him, the young man went to live with his grandmother and aunt - who raised him as their own.
Despite having a strong support structure in place, Dubazane felt the need to escape everyday life, so, he started to draw.
"Whenever I hold a pencil I just feel free from the past," he told Briefly.co.za, adding: "I've always felt lost until I started drawing."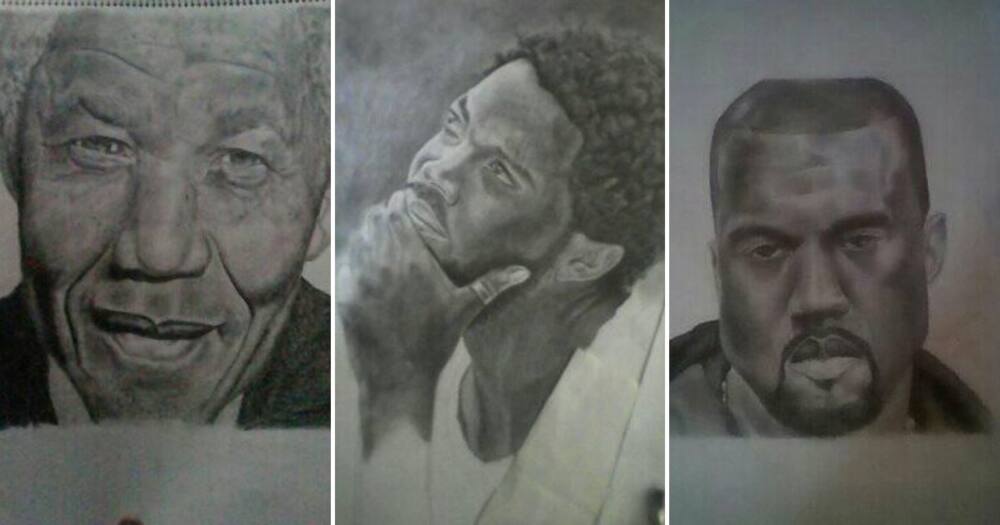 PAY ATTENTION: Do you want to know what's trending on Briefly.co.za? Join our WhatsApp group today.
Although he started drawing at eight years of age, it was not until he turned 12 that he really found his passion in art.
"I used to compete with my Grade 6 classmates and I drew Dragon Ball Z anime characters every day," Dubazane said.
Dudazane said he saw guys his age did not really care about what they're doing - which motivated him to work hard and take in his surroundings.
"I like to take a walk just to be aware of my surroundings and get inspiration, guys around my age seem to not care about tomorrow and that bothers me because I grew up with them," he said, adding: "That inspires me to shine and be creative so they can see that giving up is not an option."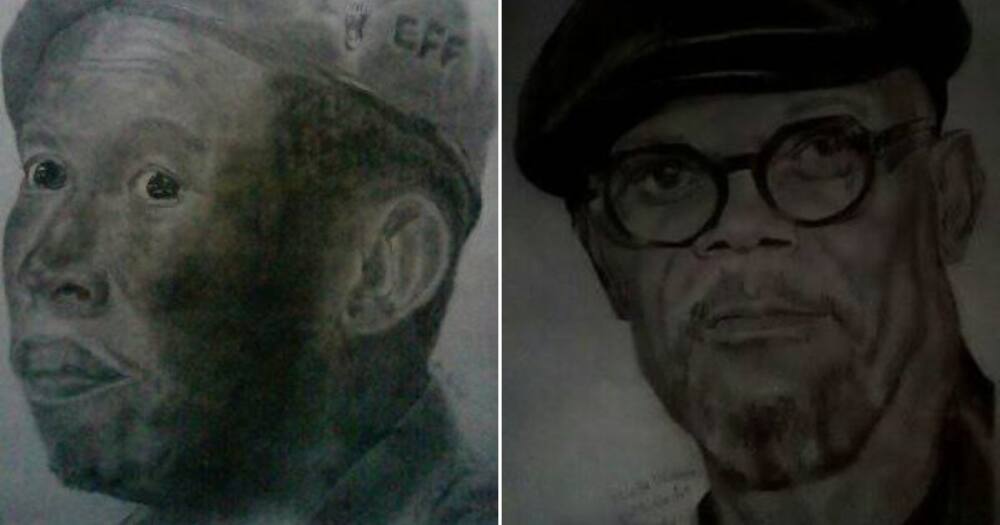 READ ALSO: Gadaffi is heartbroken, Ayanda has decisions to make in 'Generations'
Although he hopes to inspire others with his art, Dubazane revealed he hopes to make a living as an artist and take care of his guardians.
The young artist told Briefly.co.za he wanted to give his grandmother and aunt a better life and pay off all the debt they have because of him.
"I hope that one day that not only work but also my story will change someone's life for the better, and I wish to achieve greater heights with my work."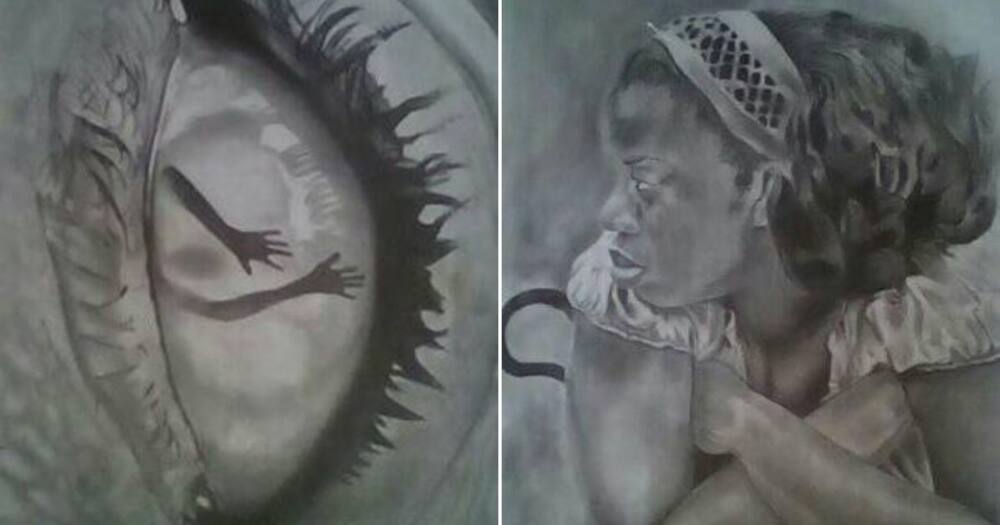 As for his message to other young people? Dubazane feels the younger generations should stop feeling entitled.
He added life owes them nothing and they need to work hard to succeed.
"The youth of today need to stop thinking that the world owes them. Nothing comes easy," he said, adding people should be okay with failing many times before succeeding.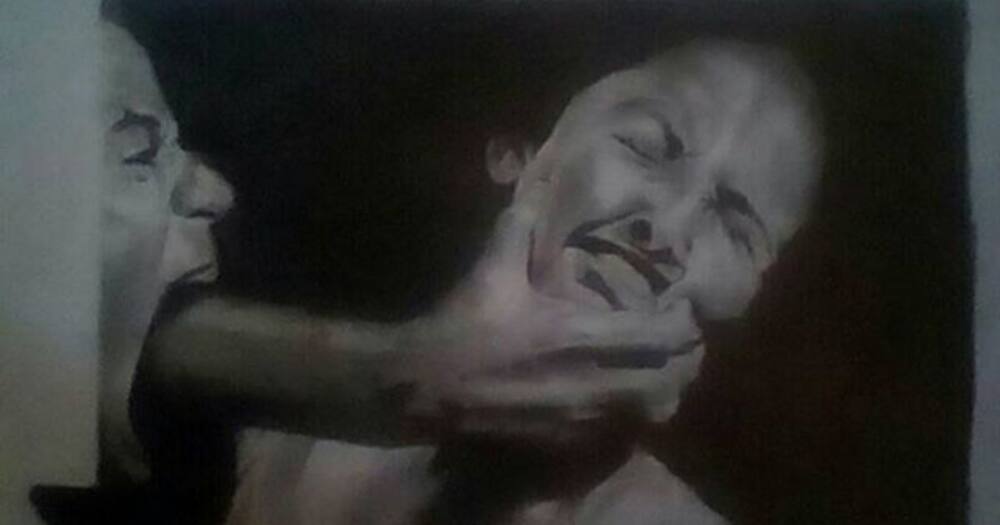 Enjoyed reading our story? Download BRIEFLY's news app on Google Play now and stay up-to-date with major South African news!