- In the 1980s, political prisoners in Pollsmoor Prison in Cape Town wrote letters to each other
- The student activists had never met face-to-face until a Facebook post connected them recently
- After three decades, the prisoners are finally set to meet thanks to the power of social media
PAY ATTENTION: Click "See First" under the "Following" tab to see Briefly.co.za News on your News Feed!
Oh, the power of social media! Political prisoners who were detained in the 1980s in Cape Town have been connected after 30 years.
In the 80s, a then 17-year-old Lee Mostert, her sister Freda, 18, and their friend Estelle Leonard, 18, wrote letters to their fellow political prisoners in Pollsmoor Prison.
The three student activists were amongst many to be detained by apartheid police, IOL reported. One of the recipients of their letters was Chris Giffard, who faced charges relating to the Yengeni trial.
The letters would be smuggled by children between the two prisons. The political prisoners never met face-to-face until Giffard shared one of the letters on social media in honour of the "young and fearless" youth of the 80s.
PAY ATTENTION: Do you want to know what's trending on Briefly.co.za? Join our WhatsApp group today.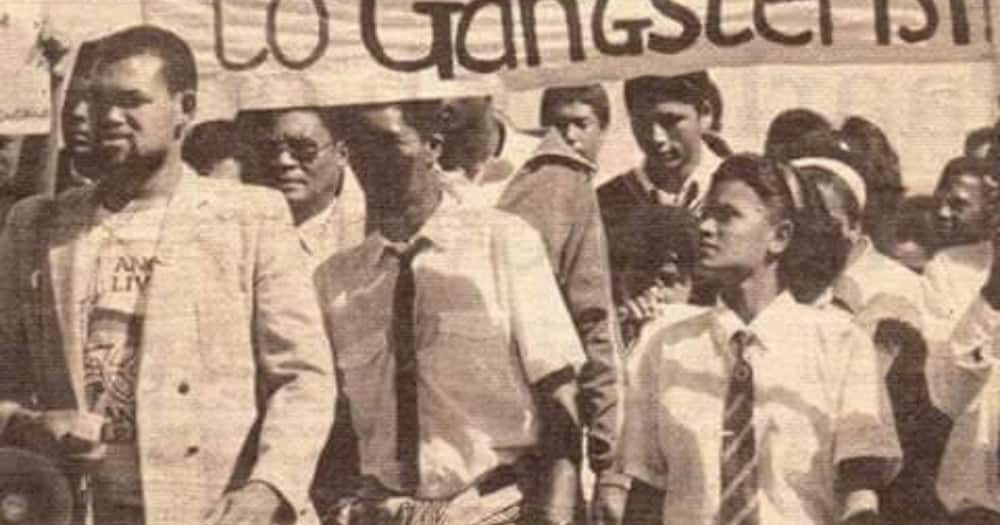 READ ALSO: Juju deals with journo throwing "Louis Vuitton" shade at #SONA
Briefly.co.za gathered friends on Facebook identified Mostert as one of the writers and the four are planning on meeting soon.
Mostert explained the apartheid police clamped down on their activities in 1989, and they were picked up for questioning. Before long, they were spending 23 hours a day in a prison cell and writing letters became part of their routine.
On Monday, Giffard told CapeTalk that it was inspiring to receive those letters and he credited the girls for their bravery.
Giffard added receiving those types of letters were important, not only from people outside the prison, but from fellow prisoners as well.
Mostert shared a photo of their student protests on her Facebook page and she revealed she shares it every year on the 16th of June because it is the only one she has.
The photo inspired others and one social media user added that he remembered the march.
Tyrone Parks commented: "I remember this march down Spine Rd so well."
Enjoyed reading our story? Download BRIEFLY's news app on Google Play now and stay up-to-date with major South African news!