Sho Madjozi is no doubt one of the youngest and most famous South African stars who never disappoint when it comes to what she does best in the entertainment industry, rapping. She takes pride for her admirable performance skills that have not only built her career as a rapper but also as a poet, songwriter, singer, and actress. It is interesting how Maya Christinah Xichavo Wegerif manages to blend her publicity and music with the local Tsonga culture. What are Sho Madjozi major career awards?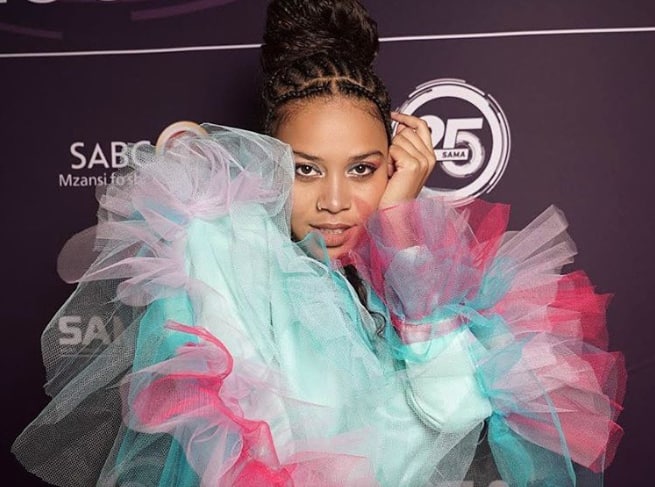 How old is sho Madjozi? 27-year-old Sho Madjozi has a blueprint of remarkable career awards which have grown her title to an interstate artist. Madjozi has managed to compete favourably in both local and cross-border arenas for her unapologetic Tsonga signature style. Her playful nature in the confines of traditions resonates perfectly with her music and fashion style.
READ ALSO: Hottest photos of Pulane Lenkoe that show that she is just as stunning with her clothes on
Shomadjozi awards, breakthroughs, and achievements
So, what is Sho's career story and when did she get the major breakthrough?
Sho Majozi's breakthrough
Born in Shelly Village, Limpopo, Ms Madjozi appeared on TV as one of Isithembiso's cast in April 2017. This was a drama telenovela on Mzansi Magic. Sho Madjozi album, Limpopo Champions League, made her popular on the 14th of December 2018. We can say that this was her major breakthrough in the entertainment industry, as this album earned her two wins in the South African Music Awards 25th edition as will be discussed below.
Sho Madjozi's career awards
How many awards has Sho Madjozi received since her major breakthrough?
BET Awards 2019
Madjozi surprised the world on the 23rd of June, 2019, when she received an award for the 19th BET Awards in the Best New International Act category. The recently concluded ceremony at Microsoft Theater, Los Angeles, California, attracted top personalities from all over the world with unmatched accomplishments in television, sports, movies, music, and entertainment. Sho Majozi is among the lucky few that managed to secure themselves an exceptional recognition for their hard earned awards in this huge event of its kind.
The prestigious Los Angeles award saw Majozi secure the top place ahead of her rival contestants such as Octavian and Headie One (UK), Nesly and Jok'Air (France), and Teniola Apata (Nigeria). Her win was celebrated widely considering it is voted for by her fans as opposed to other criteria. Perhaps one of her most exciting accomplishment is that Majozi is now a pioneering South African female artist to secure a BET award. Sho takes after the spirit of success earlier marked by Black Coffee and Sjava when it comes to prestigious awards.
Sho Acceptance speech
The Huku hitmaker now BET award winner could not contain her emotions during her acceptance speech in which she lit a renewed hope that anyone can make it from even the most remote place out there. She also noted that success does not take a chance of identity but rather improving on oneself and culture. In her case, a girl from a remote village within Limpopo.
South African Music Awards
Limpopo Champions League album earned Sho nominations for the Best Female Album and Newcomer of the Year at South African Music Awards 25th edition. Other nominations for this album included Best Kwaito, Gqom & AmaPiano Album, while Sho Madjozi Huku was nominated for the Best Music Video category.
Hitting the red carpet on the first night during the SAMAs awards was Madjozi whose unstoppable rise to fame earned her Female Artist of the Year and Newcomer of the Year awards. The two prestigious awards to the Mzanzi's leading artist have left a significant mark on the 25th celebrations of the South African Music Awards held in Sun City. Her debut at the SAMAs broke loose her way to an even more significant award. It was only weeks before Sho's destined BET Award came in under the category of Best New International Act.
Having separated recently, Sho Madjozi boyfriend suffered the full blow of her winning when she dragged his name in her acceptance speech amid the jubilations. She went further to promise a Sho Madjozi video, Idhom dedicated to him.
Sho disappointment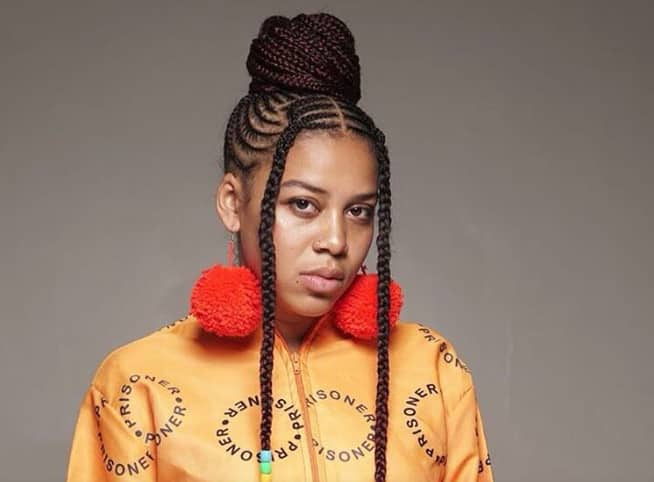 Madjozi's award-winning successes come amid persistent outcry for recognition following her booming music career. That possibly explains her unpreparedness during her debut red carpet awards ceremony in which she broke emotionally. Sho could not hesitate to mention her painful heartbreak after thanking her collaborative producer. It is in the same moment that rapper Madjozi opened up admitting that she was dealing with a crazy ending of a relationship, even as she was struggling to make the album PH a success. The relationship must have been among Sho Madjozi's greatest disappointments considering her strong expression of bitterness.
READ ALSO: 8 things you did not know about Cassper 'soon-to-be' baby mama
Sho Madjozi holds the record as a successful South African artist with an extended fan base and a number of awards. Her uprising in the entertainment industry is indisputable.
READ ALSO: