You will love these stunning photos of Pearl Thusi and her amazing family
If looks were the standard by which stardom was determined, then the 31-year-old South African actress Pearl Thusi would clearly be calling the shots. Amazingly, this beauty queen has crossed the beauty threshold and continues to shine in other areas that truly define success. Following her painful breakup with the sports journalist Robert Marawa in August 2017, she courageously pulled herself out of the rubble and went on to achieve even greater success in her parenting and showbiz career. Today, a lot of young girls look up to her and, thank goodness, she has not disappointed anyone.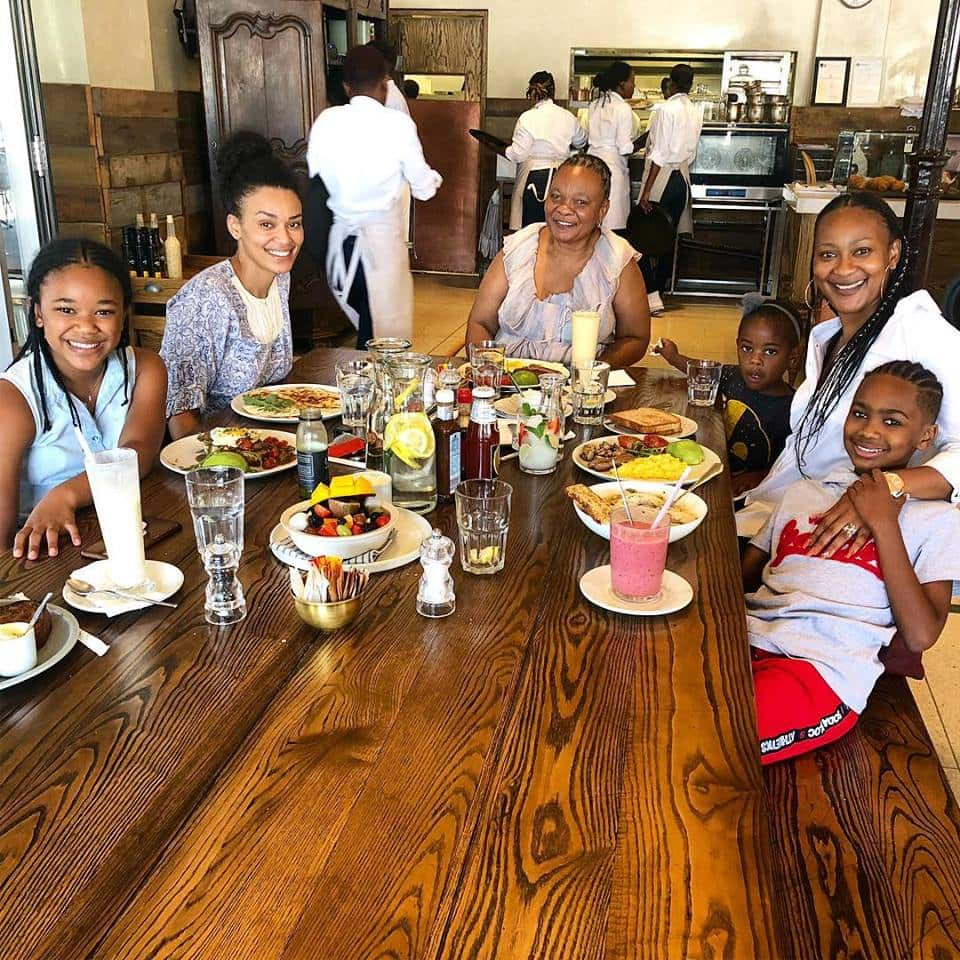 Pearl is fondly called Black Pearl. Despite being a public figure, she is a doting mother and always creates room to spend time with her family. She holds a Bachelor's Degree in arts and is currently writing her book. Here are also some of her hottest photos.
Pearl Thusi movies and TVshow
Being no stranger to TV, Mzansi's own Pearl Thusi is an actress, TV host, and model and radio personality. She has starred in several local TV shows and movies. But her biggest breakthrough was being cast as Dayana Mampasi in the hit TV show Quantico, where she acted alongside international star Priyanka Chopra.
Original and lovely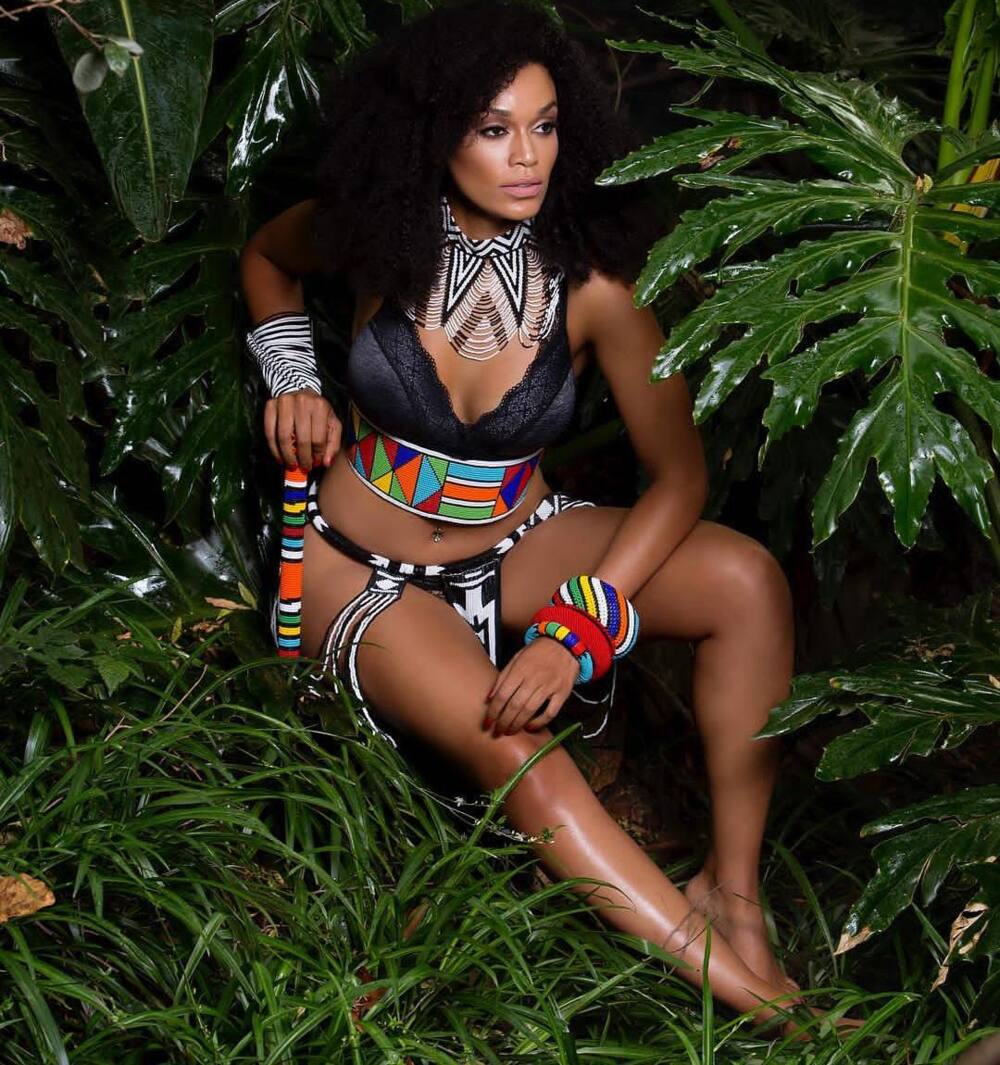 Once cute always cute! Here, she chooses to go back to the roots and still shines in beaded attire. If you've always frowned down upon such original African designs, then Thusi is here to correct your impression. Hope you notice how well she has blended in her bra to reconcile the cultural and the modern fits using her beauty.
Pearl Thusi daughter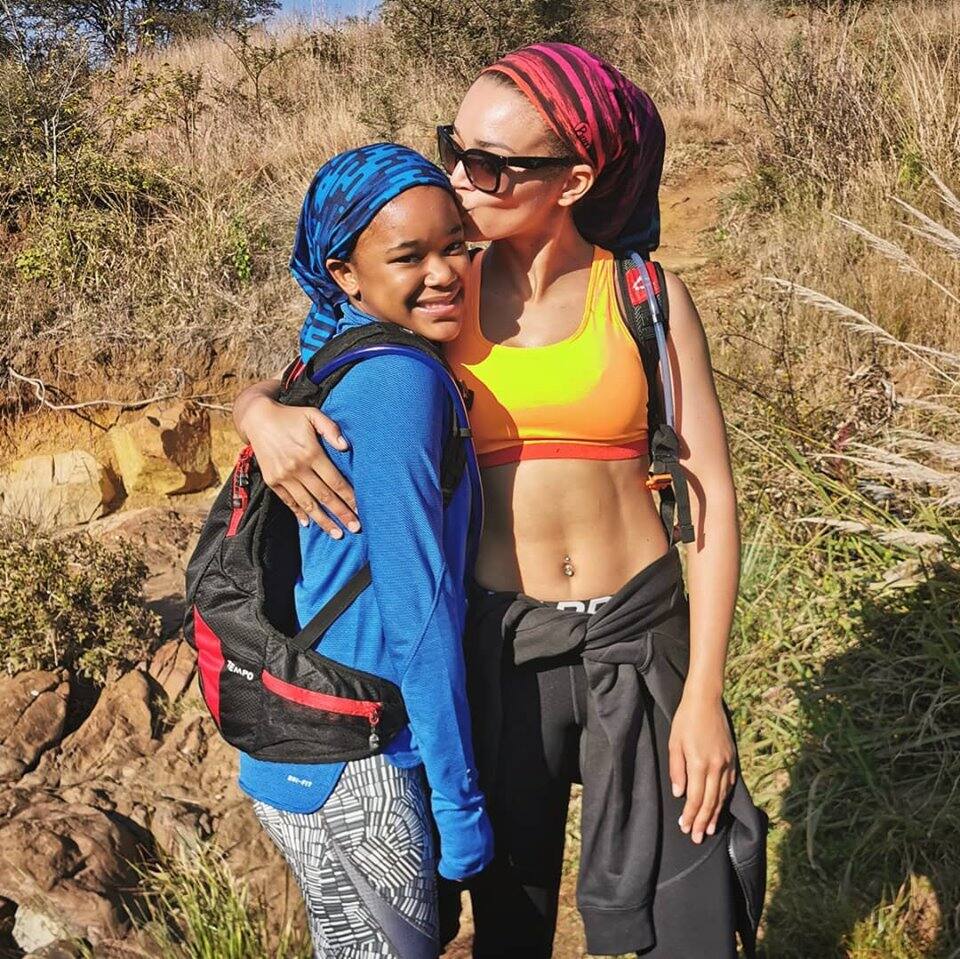 If you ever doubted that Pearl is a fitness freak, here is your answer. Those Abs! Wah! She has excelled in an area where most men who have tried dropped by the roadside. Looks amazing, doesn't it? In this outdoor venture, Thusi posed while kissing her daughter, Thandolwethu Mokoena, to probably share just how strong their mother-daughter bond is getting as she grows into a teen-hood. No caring mother should miss the lesson she is trying to pass on here.
Cute all the way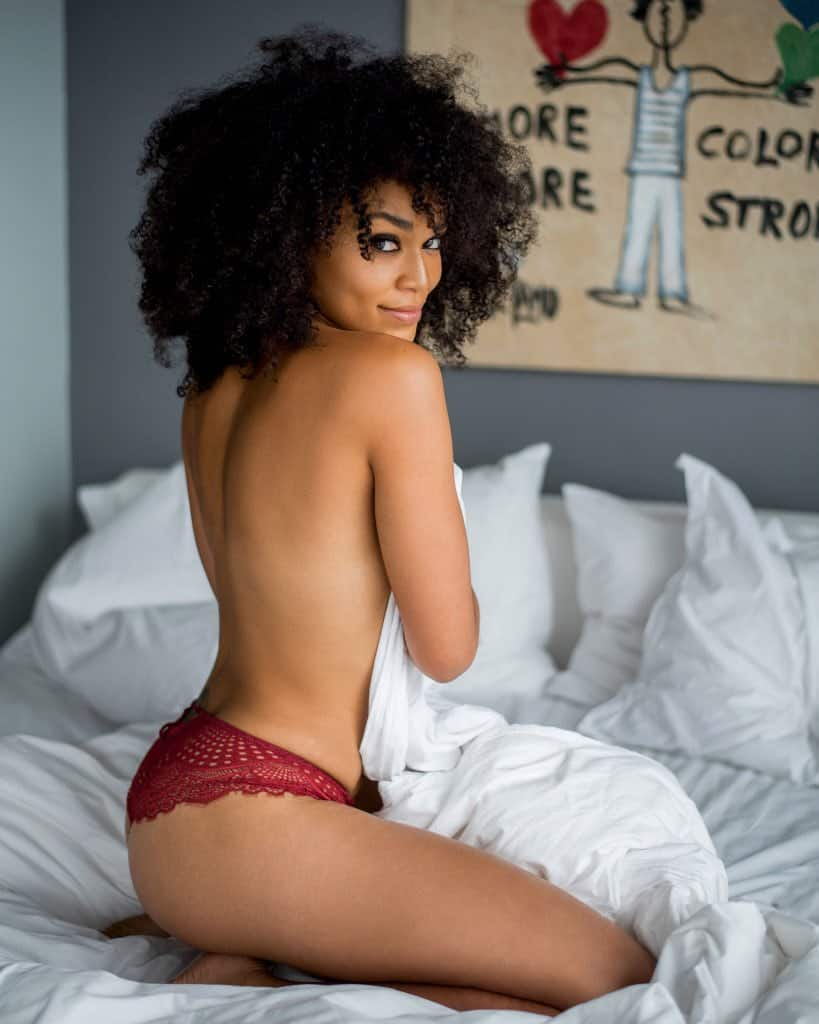 It is amazing how she still manages to effortlessly pull out the figure 8 while on her knees. Even though her eyes can not see there, the smile on Thusi's face can tell how content she is with her backside. The right shoulder is slightly twisted as if to ask "What do you think when you look at my beautiful body? ". This is beauty in its raw form, isn't it?
It is studio time
This is quite a creative pose; one that attaches a sharp commercial angle to its final appeal. There is a very gentle transition between her chocolate skin and the black light wear. Do you notice that everything in this photo was designed to fit with a near perfect blend? Just look at the background, the studio lights, the stool, and every other backup accessory. It's Excellent!
Bold and beautiful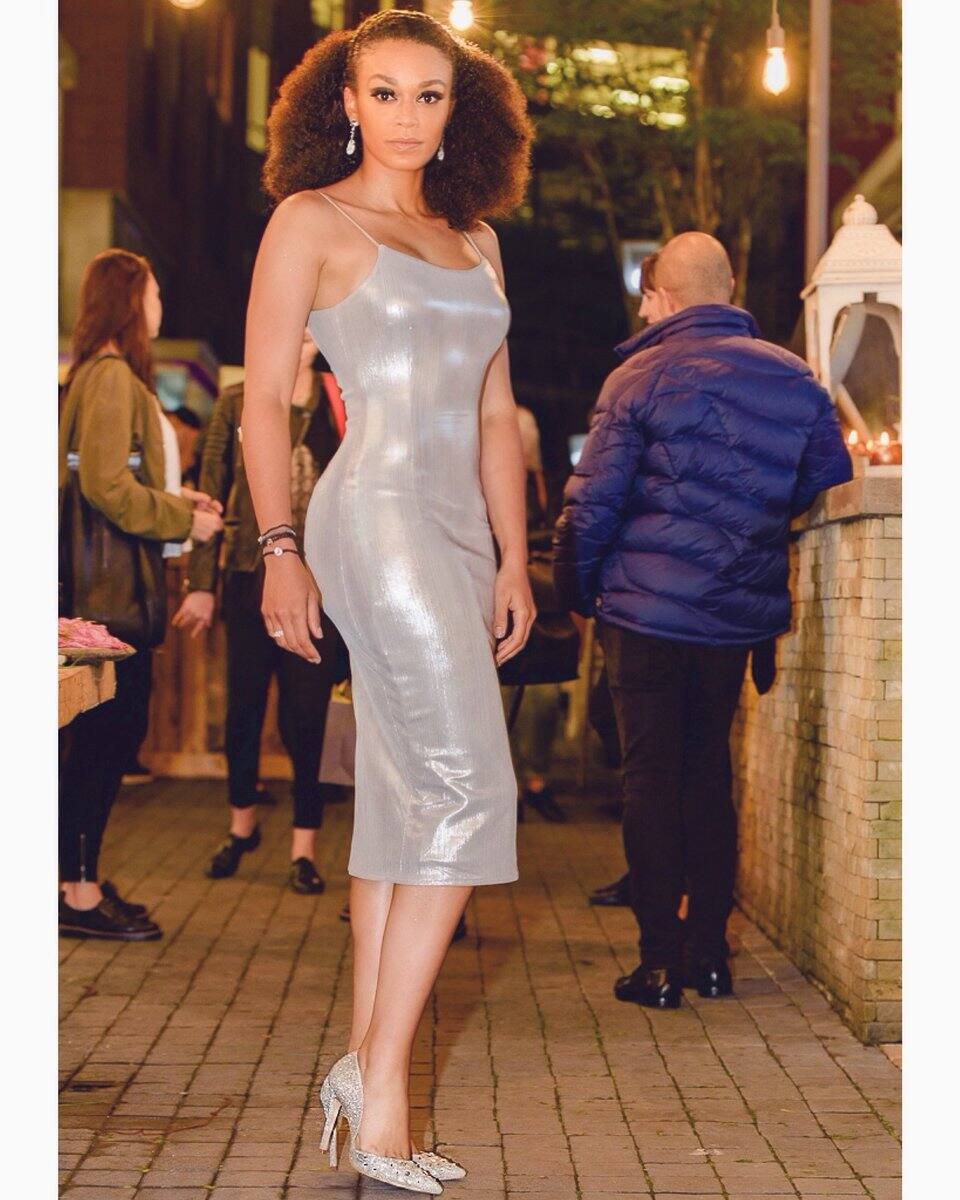 Someone said that beauty only lies in the eyes of the beholder, but the beauty emanating from such a curvy idol certainly fits in every eye. Pearl is such a creative person, because in most of her photos, she adds rather subtle twists that make the whole difference. In this one, for example, she has skillfully lifted her right high heel to enhance the waist curves. She looks so light that if you saw her for the first time on this photo, you would wonder " Where is Pearl Thusi from?
An award winning mane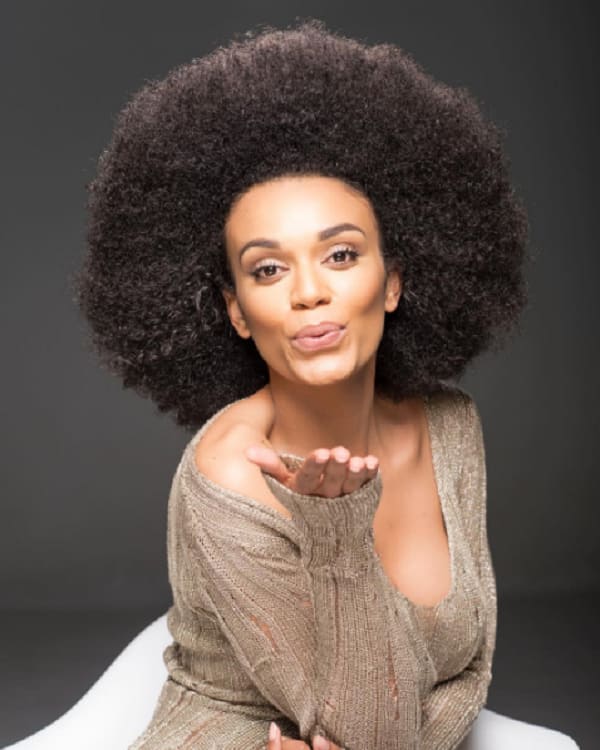 Arguably, one of Pearl's best assets is her thick luxurious hair. It has been a great inspiration to many women who have ditched hair relaxers in favor of their natural hair. She rarely covers up her hair, choosing to leave it loose, and a healthy mane is one of the first things you would notice about this beauty queen.
An appointment with the dentist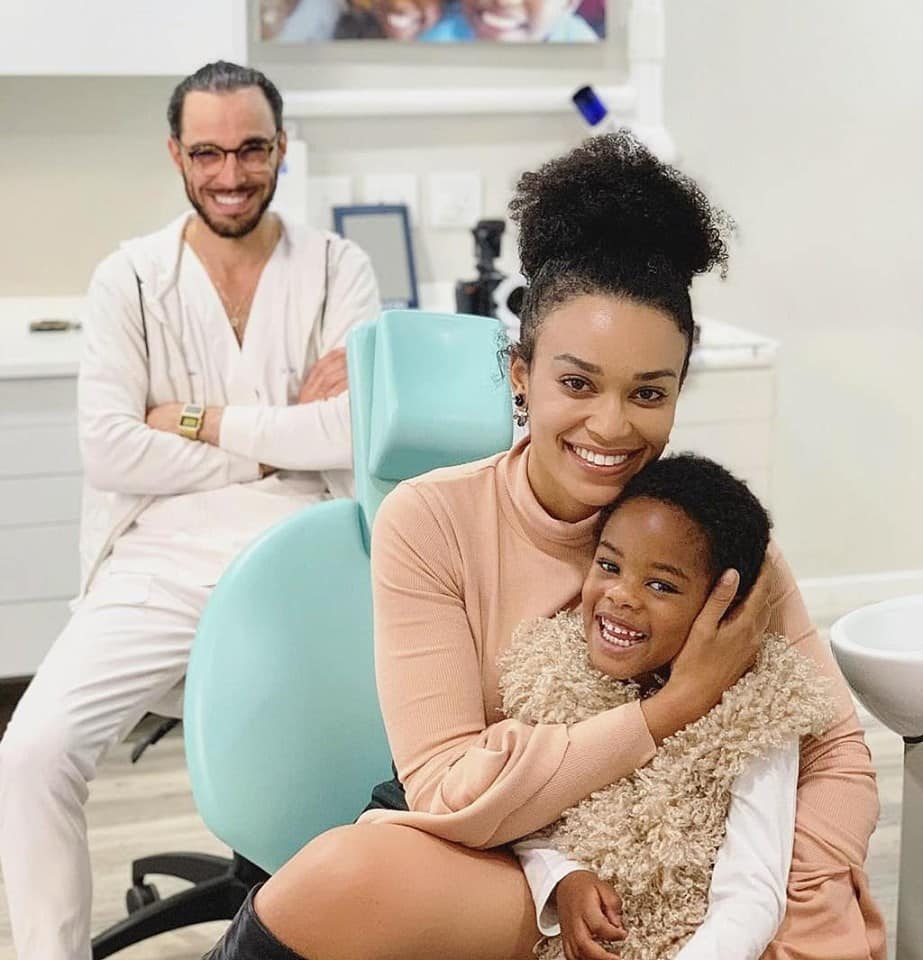 Here, she warmly cuddles her girl just after seeing the dentist. Looking at these two, you can easily imagine that they share a common smiling command center. It is a simultaneous offer of two warm, natural, and uplifting smiles. Who would not want to hang around such seemingly benign souls? And for the glittering spark on Thusi's teeth, this dentist deserves a credit!
The amazing Lexus SUV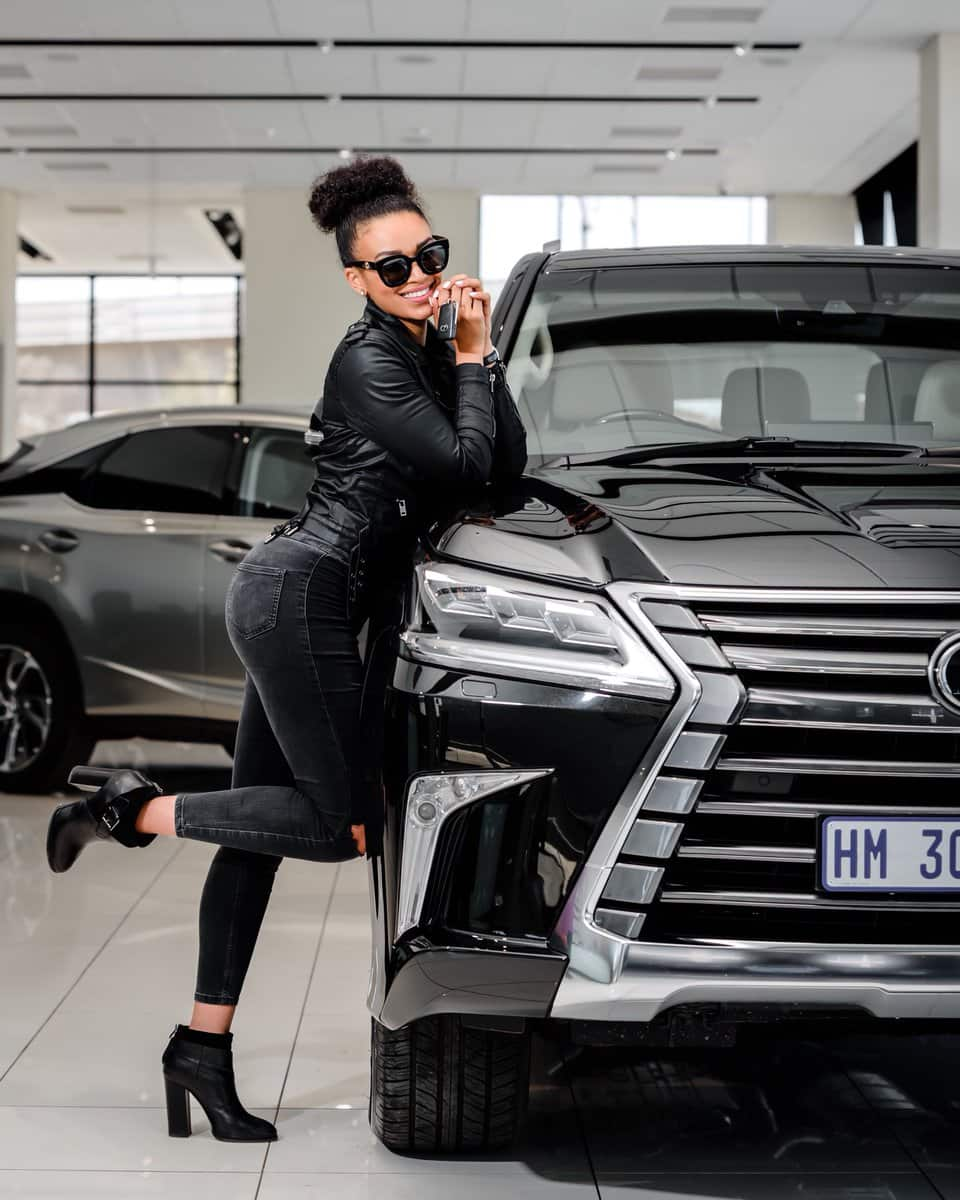 Our list of Pearl's photos would be incomplete without revealing her vehicle taste. Here, she is proudly posing on her amazing Lexus SUV. For your quick information, a used Lexus SUV currently goes for about R500,000; so you can easily fill in the gaps to determine the net worth of a beauty queen who has such a car model in her fleet. Do you notice how meticulously the color scheme in the entire photo is matched? The only thing that stands beside the dominant shade of black is her skin, but that is okay. Isn't that your favorite skin tone as well?
Beauty spill-over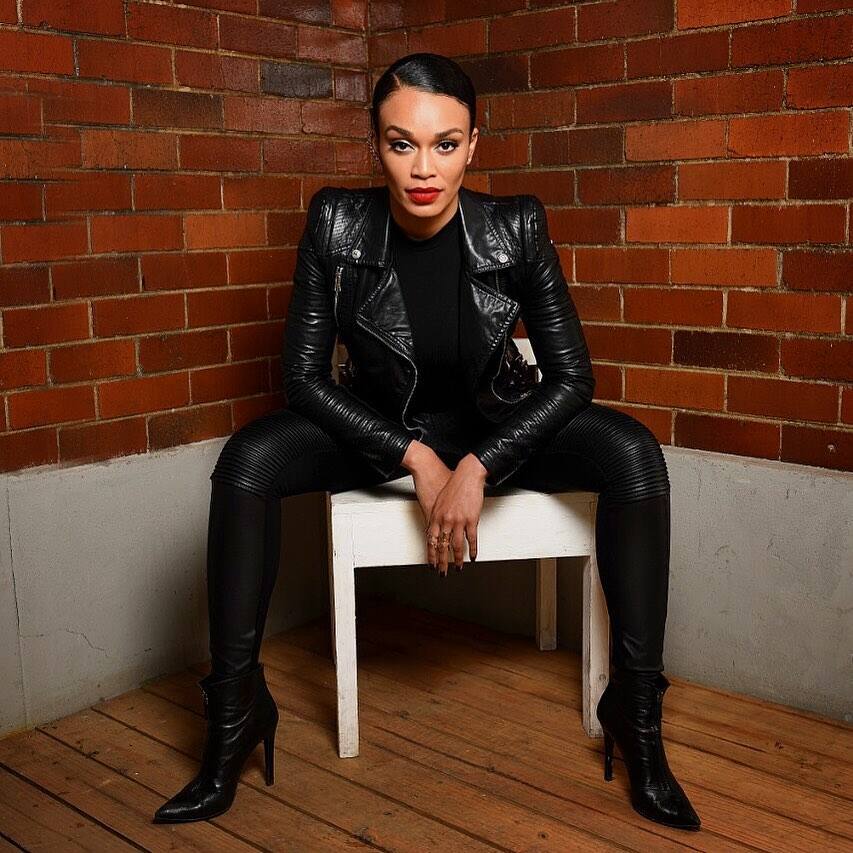 Cannot say much about this photo but looking at the comments that followed sent a lot of guys drooling and crushing on her over and over again. Just read these two comments;
Tumi J Love -Woman of my Dream #Pearl_i_Love_my dream is to eat @ a restaurant with you one day .
Mike Omach Ogah Boss Daaamn, talk to me my all-time crush
Down-to-earth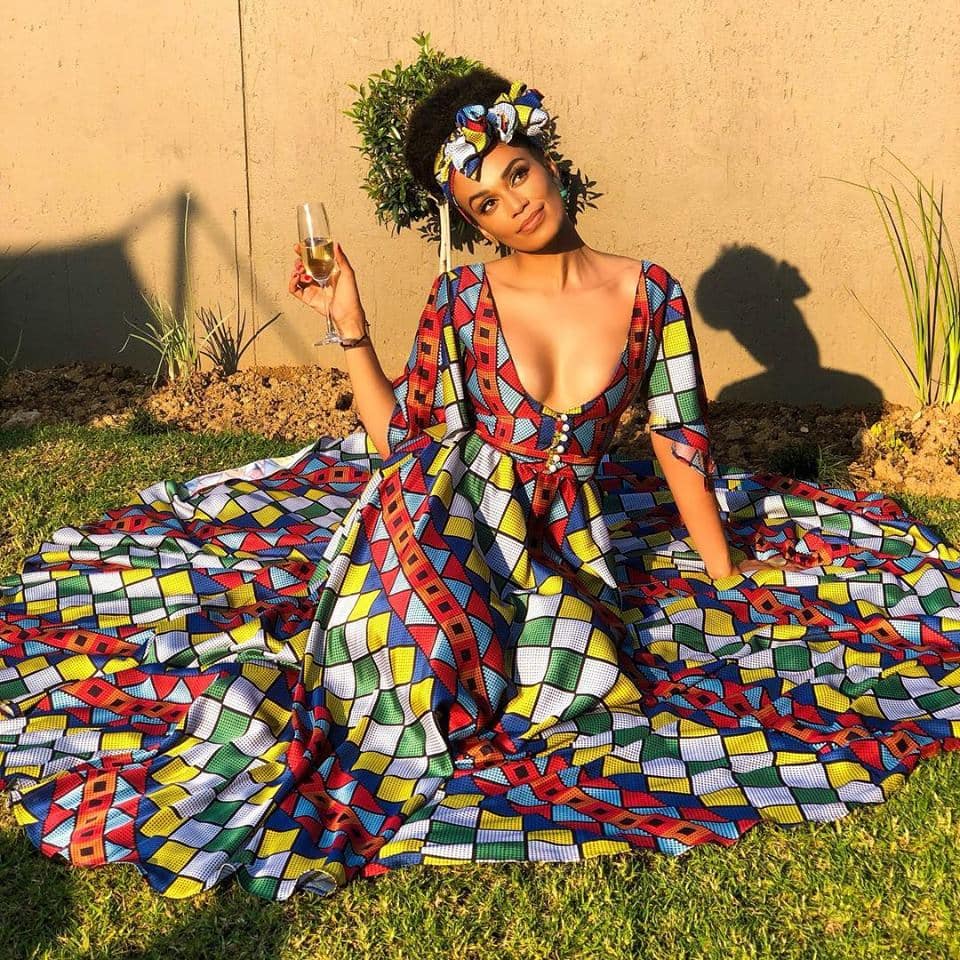 If you are a moralist who does not like too much skin out of the cloth, Pearl has you covered here. Reliving a semblance of a Victorian dress code, the beauty queen seems to be trying to portray a sitting peacock, or what do you think? Again, with a keen eye, you can easily see her creative juices at play considering how she has used the plant behind her as a green top up to her doek-ed hair. Don't you like the partial display of Pearl Thusi's gorgeous boobs?
READ ALSO
Snap capturing precious moment between Pearl and Okuhle melts hearts
Pearl Thusi and her daughter share hilariously cute little moment
Pearl Thusi gets emotional and appreciates fans with follow backs
Source: Briefly News