If you are a fan of TV drama series, then you ought to check out Uzalo. Judging from the name of the show, it goes without question that you will feel the homeliness and authenticity of the show. The drama and humour in it is enough to steal your attention. These Uzalo Teasers are proof of that.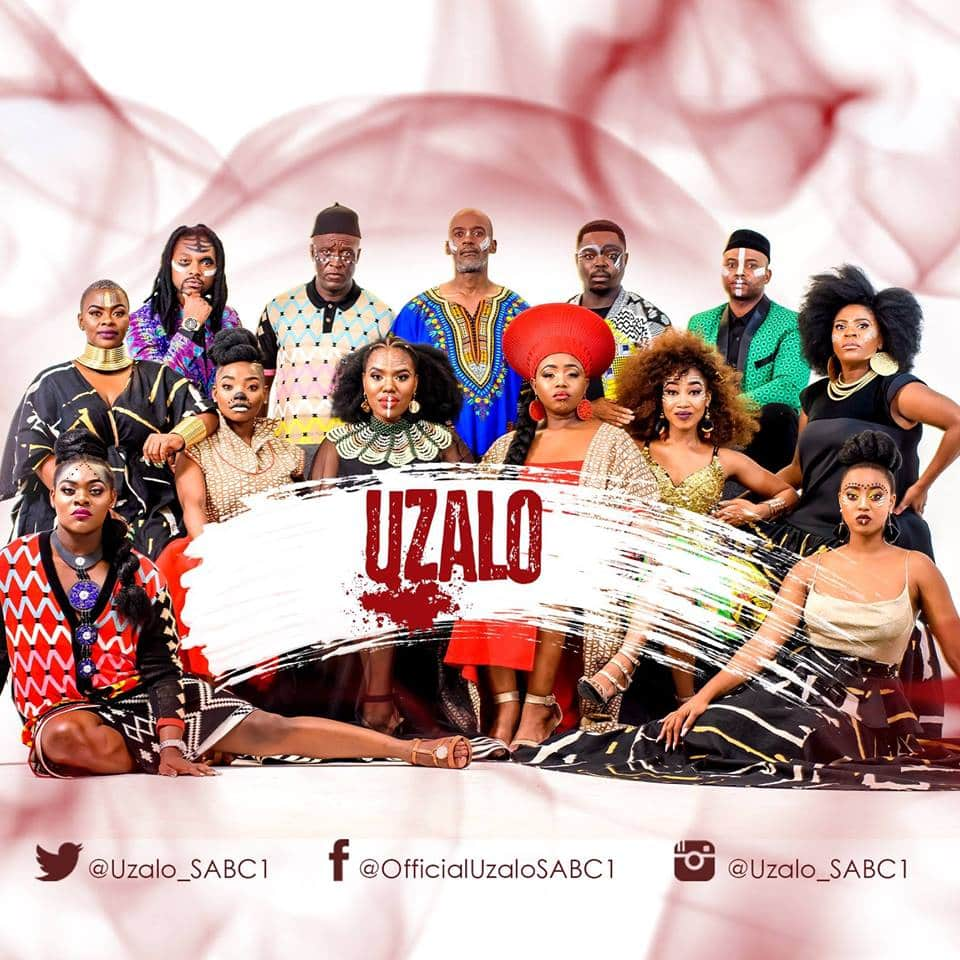 South Africa has some of the most authentic shows. The flow of the story in most of these shows is one that will leave you glued on your screen in suspense, trying to figure out what will happen in the forthcoming episodes. Uzalo is one of the drama shows that not only carries the dramatic and controversial lifestyles of its actors but is also the epitome of humour. If you are a fan of the show, you can satisfy your curiosity by going through these Uzalo Teasers for July. They will make your anticipation grow as you wait to watch the drama unfold.
Uzalo July Teasers
All the Uzalo episodes for July can be summarized into one word; drama. Each one of the episodes has a unique scene that will leave in suspense. You can, however, satisfy your curiosity through the teasers;
READ ALSO: Isithembiso Teasers: July 2019
Episode 106 - Monday, July 1st, 2019
Zekhethelo accidentally makes it known that Nsizwa's case has been opened by Mondli. Sibonelo is declared the main suspect to Nkunzi. This incident makes her get fired. Khathaza, on the other hand, is slowly getting used to Njeza. He is at the verge of telling her why he has chosen to invest in Nkunzi. Fikile makes a vow to revenge Sbu for making her believe that getting into marriage makes people miserable.
Episode 107 - Tuesday, July 2nd, 2019
Khathaza continues to make Njeza have mixed impressions about him. Sbu is forced to up his game for him to appease Fikile. Zekhethelo gets into a distressing experience with Mondli. Nonka gets into more trouble and worsens her situation.
Episode 108 - Wednesday, July 3rd, 2019
Khathaza is sure that he can change Nkunzi's vengeful nature. Gabisile makes Qhabanga think that she has let him go. Sbu on the hand is forced to engage in something more creative to avoid attending Bible Study sessions.
Episode 109 - Thursday, July 4th, 2019
Mamlambo takes the leap of faith to tell Nkunzi the truth. It, however, does not go so well with him. Sbu finds out that Fikile does not like attending Bible Study sessions. Mrs Madlala takes advantage of the leverage that she has over MaMla.mbo
Episode 110 -Friday, July 5th, 2019
Khathaza gets dramatic as he tried to fulfil the promise that he had made to MaNgcobo. Qhabanga visits Gabisile and the visit leave Gabisile broken. Sbu prepares a meal during the Bible Study session, although Fikile does not like it.
Episode 111 - Monday, July 8th, 2019
Zekhethelo gets kidnapped and the kidnappers request for a very big ransom. The Bible study students are tortured by Sbu. Gabisile makes a discovery.
Episode 112 - Tuesday, July 9th, 2019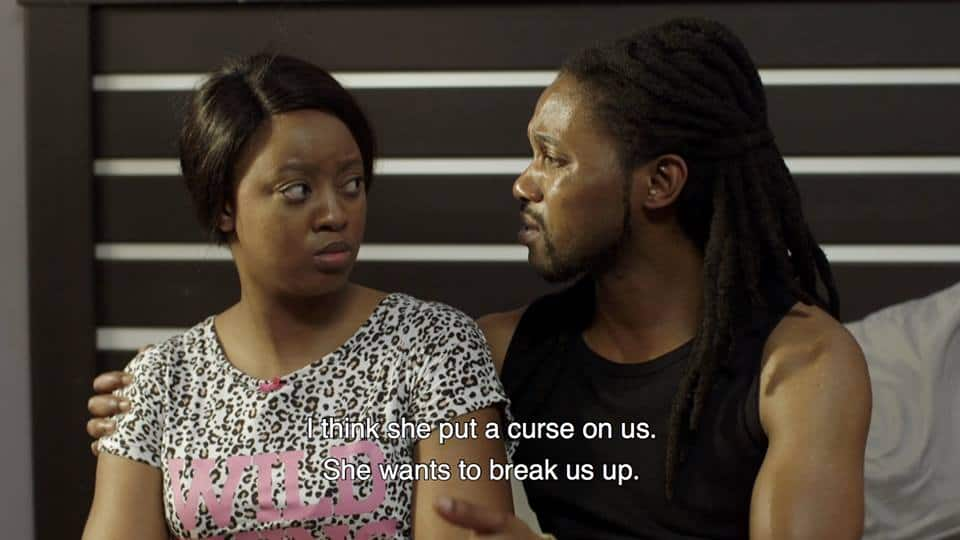 Sibonelo and Nkunzi try to work within the stipulated time to ensure that they raise the amount of money that the kidnappers requested. Fikile cannot let it sink in her that Sbu can play her. Gabisile does the one thing that no one expected her to.
Episode 113 - Wednesday, July 10th, 2019
Zekhethelo is lucky, whereas Qhabanga comes up with a creative idea to see Mamlambo.
Episode 114 - Thursday, July 11th, 2019
Khathaza builds up pressure, while Gabisile makes use of the choir to overcome her guilt.
Episode 115 - Friday, July 13th, 2019
The exchange between Nkunzi and the kidnappers does not go well. Gabisile's situation does not get better.
Episode 116 - Monday, July 15th, 2019
Nkunzi gets frustrated when MaMlambo declines to go home with him. MaMlambo gathers the courage to face Gabisile.
Episode 117 - Tuesday, July 16th, 2019
Zekhethelo is adamant even when people offer their help, it looks like she is not over the kidnap trauma. Qhabanga gathers the courage to open up to MaMlambo Njeza, on the other hand, communicates with Zekhethelo.
Episode 118 - Wednesday, July 17th, 2019
MaNgcobo appoints Sbu to spy on Nkunzi. Gabisile declares that Mamlambo is her enemy. Sbu trades a job for spying on Nkunzi.
Episode 119 -Thursday, July 18th, 2019
Sbu is unable to deal with Qhabanga, while Nkunzi decides to take action into his own hands.
Episode 120 - Friday, July 19th, 2019
MaMlambo sets the record by saying that she will not settle for a second position. Nkunzi says no to slayqueens, while Gabisile refuses to change her opinion about her marriage.
Episode 121- Monday, July 22nd, 2019
Sbu and Fikile agree on taking over the salon. Nkunzi comes up with a plan for a big car heist. MaNgcobo, however, is working towards ruining the plan.
Episode 122 - Tuesday, July 23rd, 2019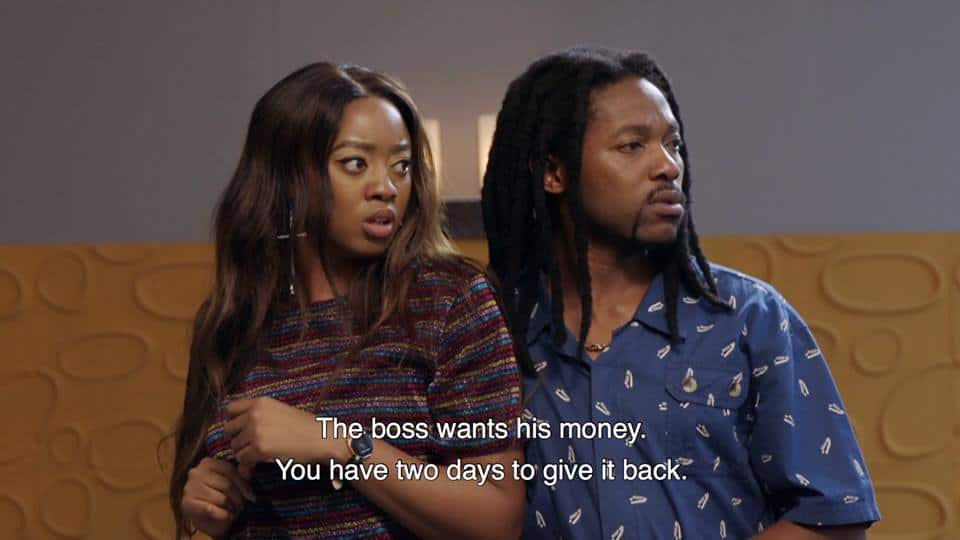 MaNgcobo comes across information that will tear Nkunzi apart. The church reveals that MaMlambo has demands that need to be exorcised.
Episode 123 - Wednesday, July 24th, 2019
Njeza and Zekhethelo are together. Nkunzi finds out that MaNgcobo is the person behind his plan going astray. He faces her, although she teases him about his age being too high for the job. Sbu does not answer Fikile's phone calls and that gets her worried. Khathaza is happy that Zekhethelo and Njeza are together.
Episode 124 - Thursday, July 25th, 2019
Khathaza tells Njeza something that excites him. Fikile advises Sbu to make good use of his users. MaMlambo resolves to force Gabisile's hand.
Episode 125 - Friday, July 26th, 2019
MaMlambo has a feeling that she is being played. Nonka opens up to Njeza about her plans regarding sex and that gets Njeza excited.
Episode 126 - Monday, July 29th, 2019
Nkunzi finds out something that might be disturbing about Zekhethelo's relationship. Nonka gets into a fight with Sibonelo, whereas Gabisile requests Pastor Shezi to take the congregation through the ceremony.
Episode 127 - Tuesday, July 30th, 2019
Nkunzi remembers a very crucial detail about the incident where Zekhethelo was kidnapped and works on it. MaMlambo unlawfully interferes with Gabisile's ceremony.
Episode 128 - Wednesday, July 31st, 2019
Zekhethelo receives a call that completely changes her. Gabisile is ashamed of her actions.
It looks like July is going to become a dramatic month. Judging from Uzalo teasers there is so much to expect from the show. You do not want to miss out on the highlights of the show. These teasers are not enough to satisfy your curiosity.
READ ALSO: