South Africa was among the few African countries that were privileged to have had nominees for the just concluded BET Awards 2019. The two nominees were; AKA and Huku hitmaker; Sho Madjozi. Sho Madjozi was declared the winner of the Best International Act Award for the female category.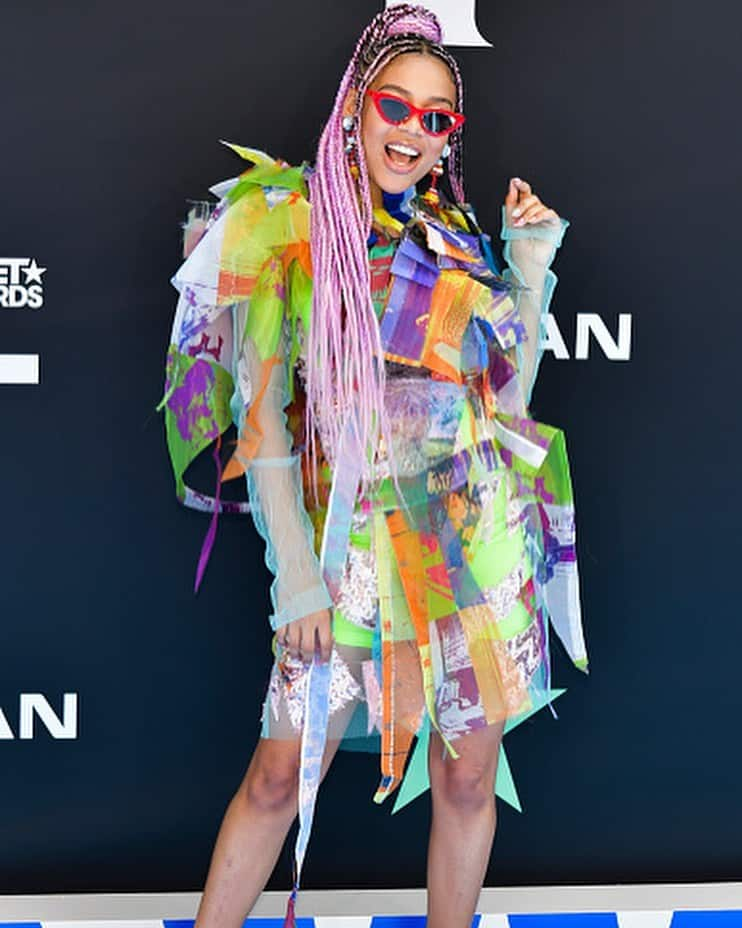 Sho Madjozi bagging the Best International Act award was the highlight of the event for South Africans. Her photos of the BET Awards 2019 are the epitome of emotion and how much her hard work and resilience have paid her off. Watching her fans express the love they have for her was overwhelming. From the pictures that were taken during the event, it goes without question that she made a milestone that she did not expect would come so soon.
During the photo session, Sho Madjozi looked all calm and maintained her cool. These are some of the photos that she took during the event's photo session;
READ ALSO: BET Awards 2019: biggest winners and unlikely losers (including international acts)
Sho Madjozi photo at BET
1. Feeling free in her Africa themed outfit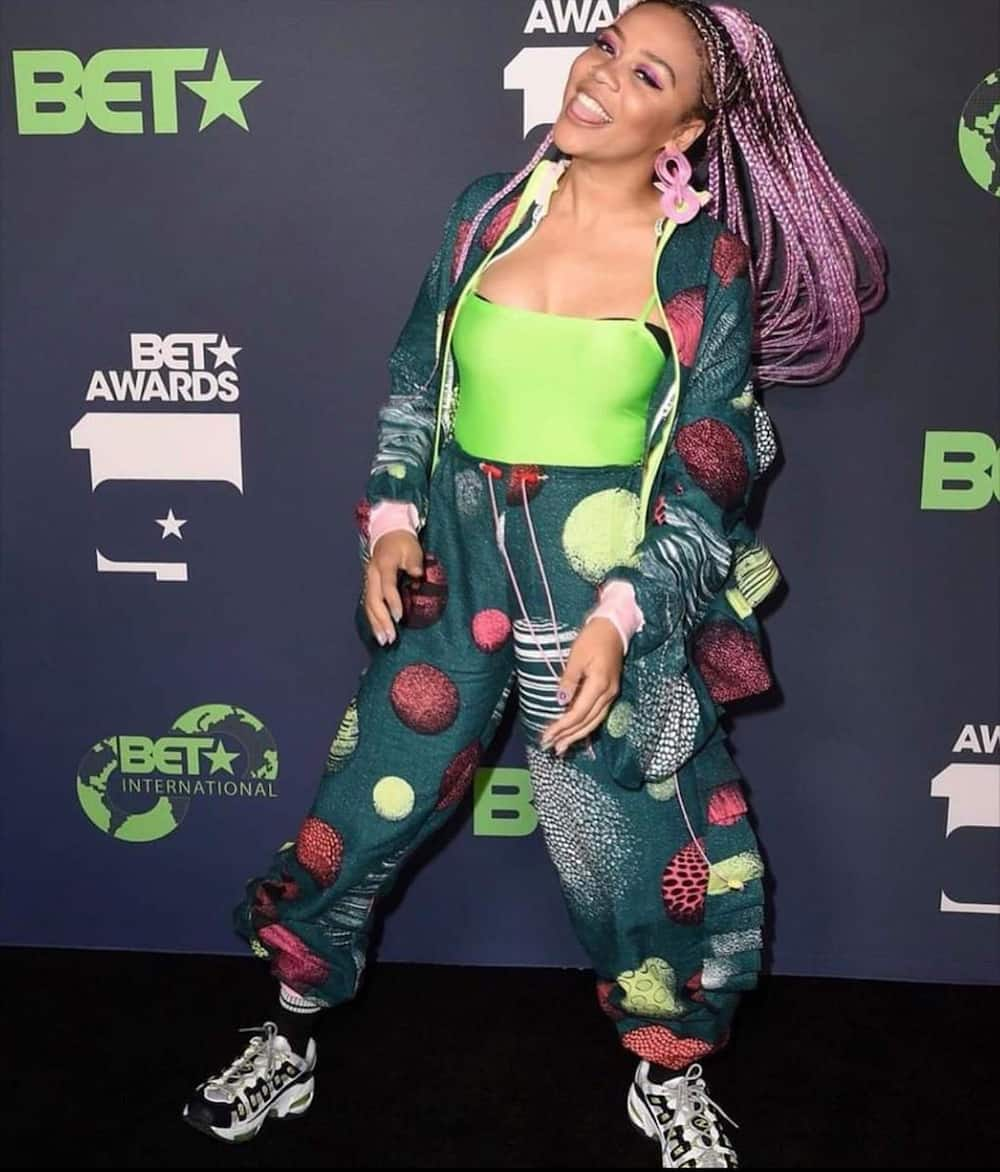 With all the hype that comes with this big event, Sho Madjozi chose to pull a modest and comfortable style, unlike most of the celebrities who pulled stylish dinner outfits. Against all odds, she still looked all glammed up in her casual and comfortable African-themed outfit. Her mood was also modestly hyped, most likely, she did not imagine that she would win the award.
2. Sophisticated beauty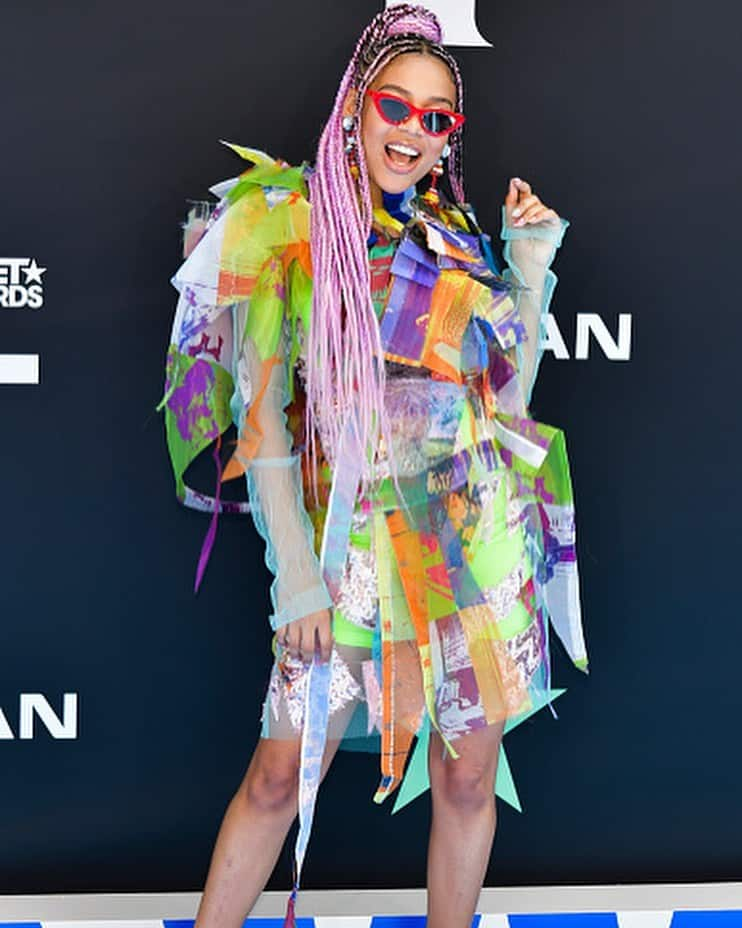 This was yet another look that she pulled during the event. The look was the definition of her sophisticated and equally simple style. The colour pop spoke of her vibrant personality. She also looked chilled in this picture. Probably she was feeling the vibe and was living in the moment.
3. Sho Madjozi and AKA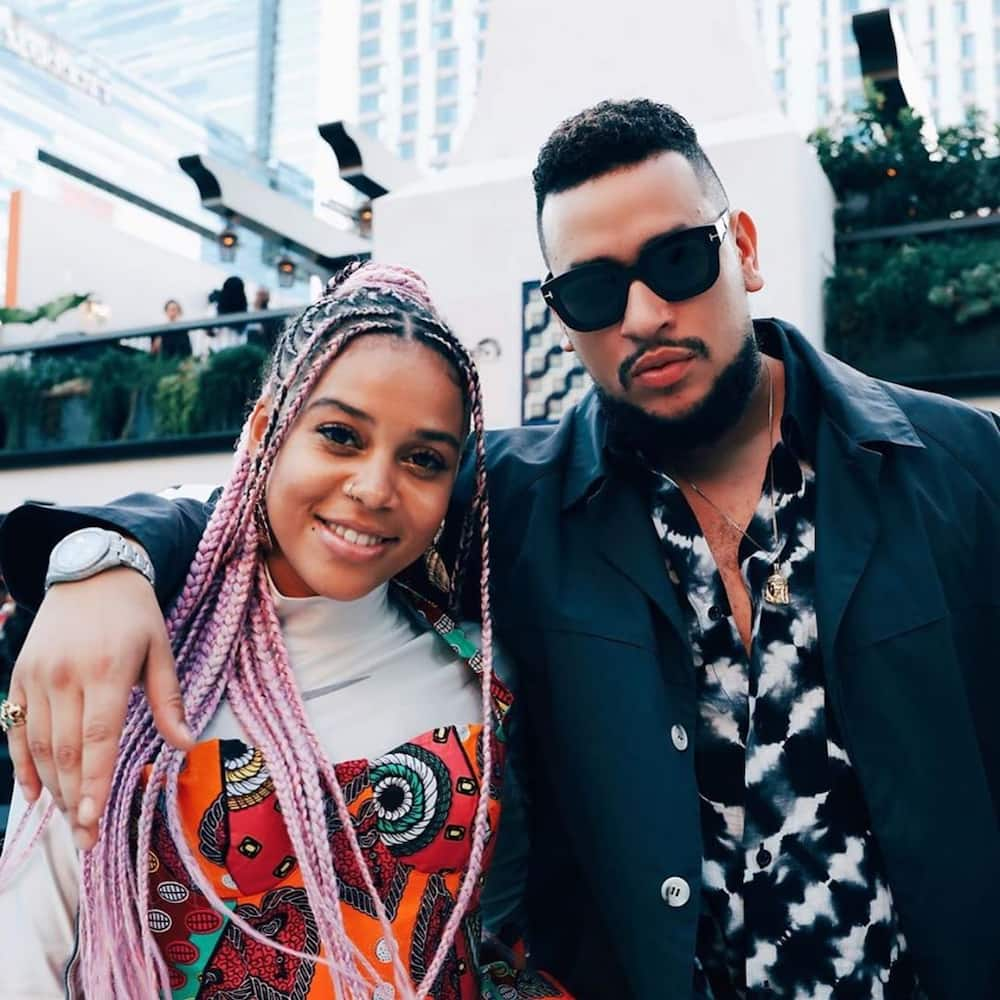 The two were so chilled and glad that they had gotten this far to represent the country in the international awards.
4. She could not hide her excitement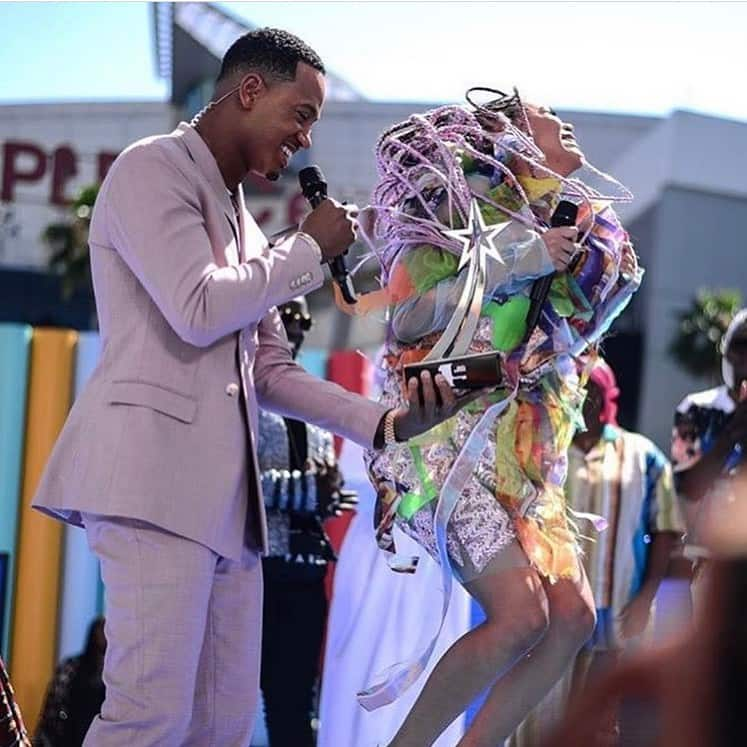 How else would you describe this moment if not emotional and humbling? When Terrence was called upon to announce the winner of the Best International Act award in the female's category, Sho Madjozi was calm until when she heard her name being announced. You should have seen the adrenaline rush that she got. The awesome artist jumped in disbelief as tears rolled down her eyes. It was an unbelievable moment for her.
It is clear that she did not expect to get that far, especially since she was still a newbie. In her acceptance speech, she acknowledged her humble background, associating herself with her hometown in Limpopo. In tears, she stated how a superstar could come from whichever background, regardless of her situation.
Overwhelmed by emotions, she went further to affirm that upcoming artists should not struggle to change their styles and personalities to fit another artist's. Her speech was so full of emotion that moved the crowds. It is clear that Sho Madjozi's music is already paying her off. Watching this moment would melt your heart.
5. Golden opportunities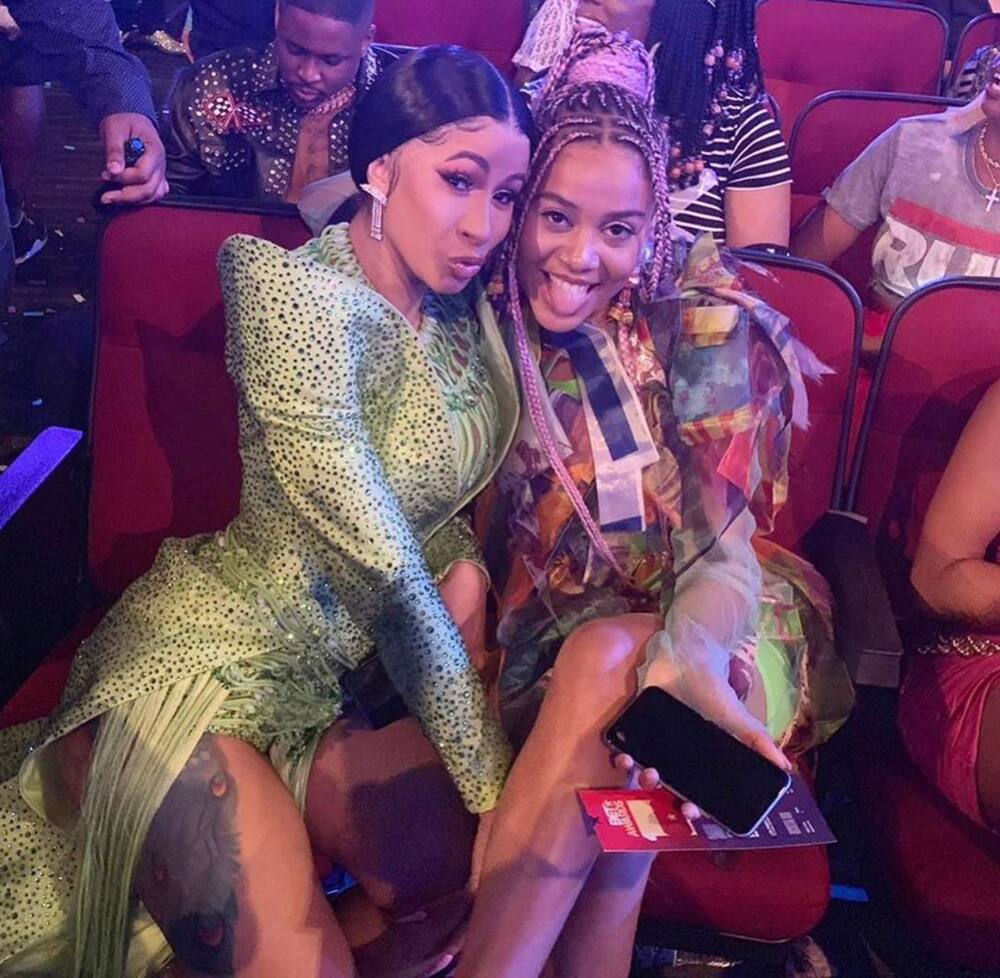 Cardi B was more than proud of the young South African artist who was clearing making big moves in the industry. She did not mind sparing some time to take a couple of minutes to congratulate her. Sho Madjozi was super excited while taking selfies with her.
6. Yes, girl, this is happening!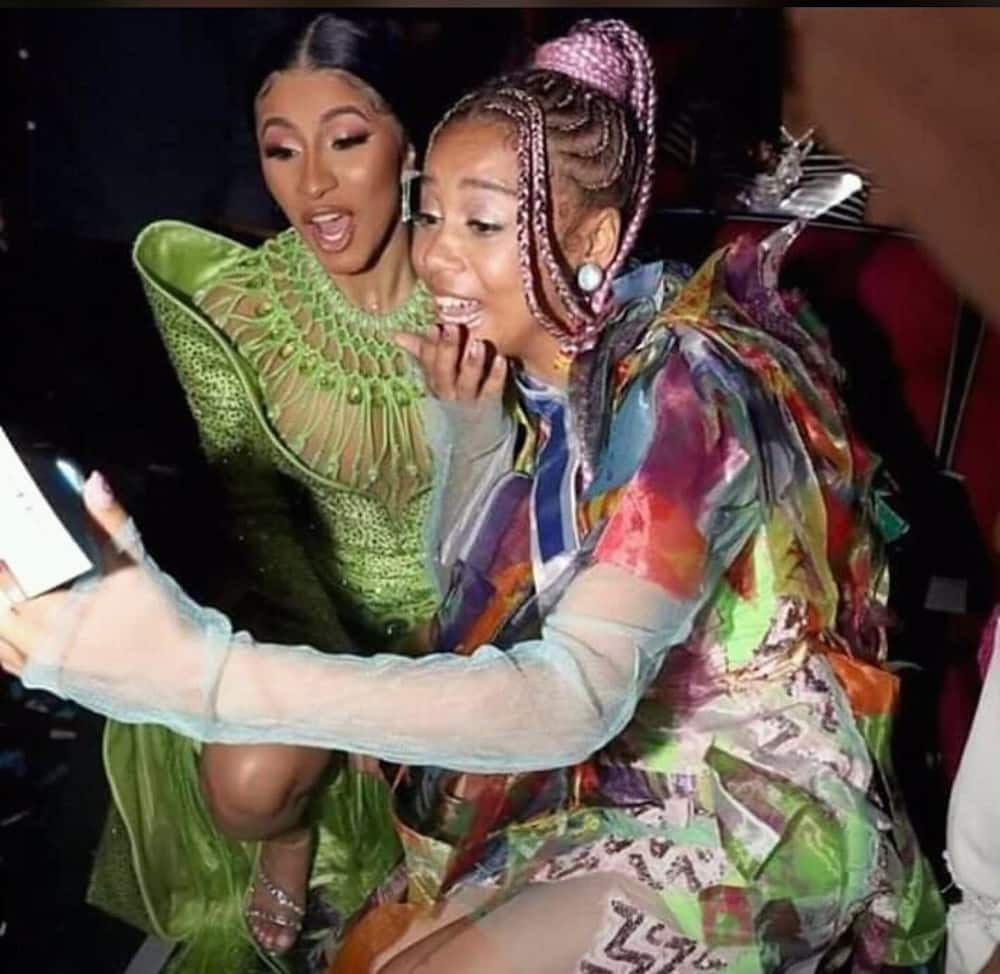 Sho Madjozi is the perfect definition of hard work and resilience. Barely two years into her career and she has already become an international brand and was taking photos with notable BET Awards 2019 winners like Cardi B. This is a dream for most artists. She got it all during her first nomination to the awards. You could tell the excitement that her facade told.
Sho Madjozi has been making small by sure steps in her music career. She believed in herself when no one could and in less than two years has become an internationally notable artist. Her recent win at the BET Awards 2019 has set the bar for her milestones in her career. South Africa has shown her love but sending touching congratulatory messages her way.
READ ALSO: