In many cases, when disaster strikes, many couples tend to forget the marriage vows they both made at the altar that only death will tear them apart, but that is not the case with Erastus Ofula.
PAY ATTENTION: Click "See First" under the "Following" tab to see Briefly.co.za News on your News Feed!
Married for 15 years, Ofula and his wife, Roselyn Mumo, led a happy life until August 23, 2018 when the mother of his two handsome sons suddenly fell ill, changing the course of their life.
Narrating the story of their lives, Ofulo noted that his wife who is a human resource professional, suffered a sudden stroke that left her paralysed.
"She suddenly started convulsing in the house and when I lifted her up, she kept falling on either side as she could not stand on her own, I rushed her to the hospital where she was treated for seven months," said Ofulo.
PAY ATTENTION: Do you want to know what's trending on Briefly.co.za? Join our WhatsApp group today.
Roselyn was diagnosed with massive stroke and was hospitalised for seven months before Ofula was given the okay to continue with home care as she had already received essential healthcare.
READ ALSO: Man shares four regrets he discovered after his friend's marriage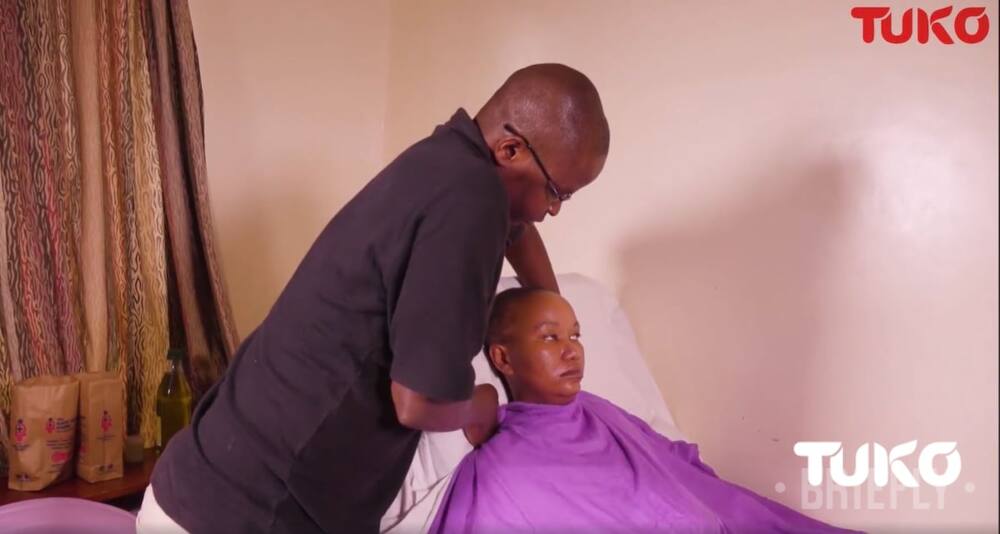 Are you wondering how he managed to offset the hospital bill and take care of their little boys?
Well, Ofula juggled work, hospital and taking care of their children, which to him could only be through the grace of God and an amazing clique of friends.
"Men are naturally wired to be providers, not care-givers, we delegate most of those duties to our wives, but now she is sick, you have to stand by her and ensure everything is running smoothly as they would when she was still healthy," said the father of two.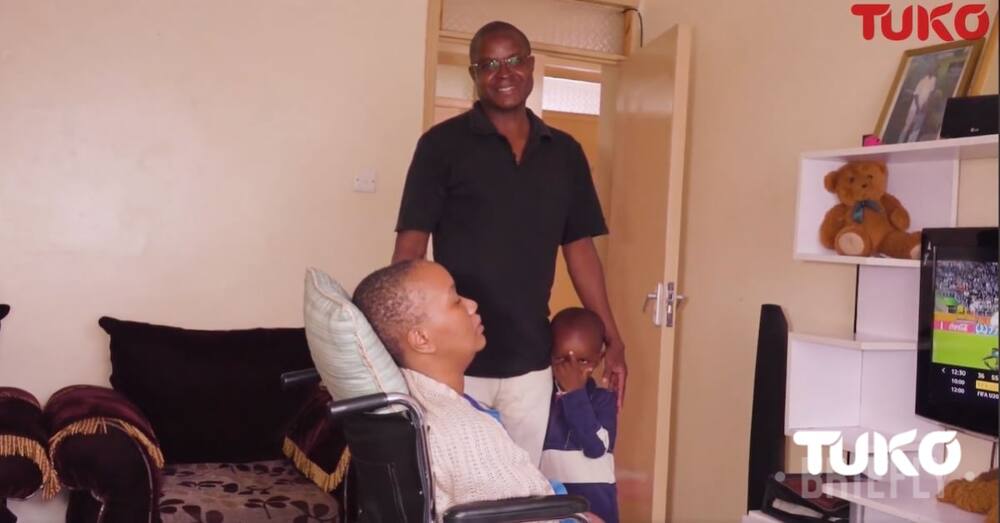 As fate would have it, Ofula lost his job as the company he worked for underwent restructuring due to redundancy and his position was declared not worthy.
That, however, did not kill his spirit to take care of his wife and his kids, with his head high despite the misfortunes, he ensured they got the best life had to offer.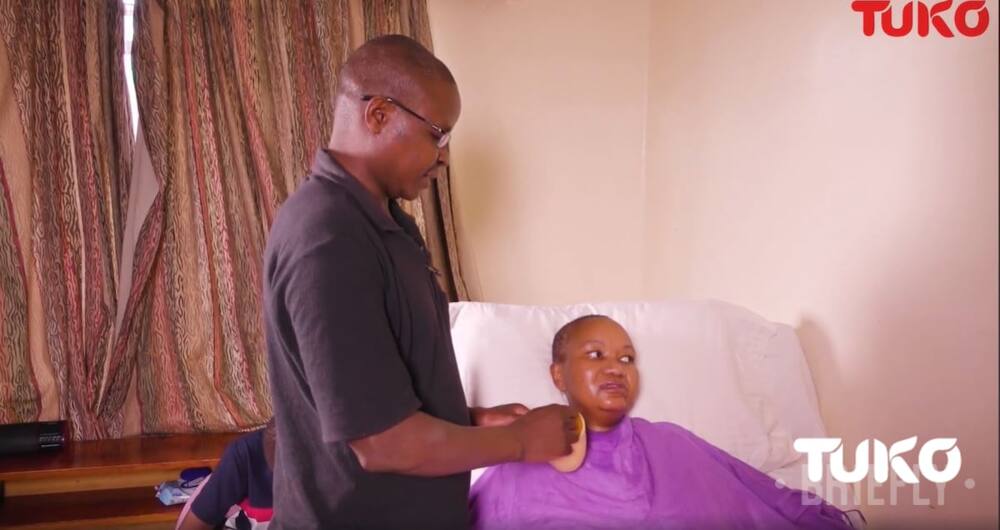 The father of two was forced to liquidate his sons' education policy so he could be able to take care of his family while he looks for another job.
"When you are in this situation, especially for someone who has never been to the hospital, it puts you into a panic mode, you do not know what to do then denial, so many things go through your mind, maybe you ...or maybe you think it is a curse," says Ofulo.
Although he has put his best foot forward to ensure his sons lead a comfortable life despite their mother's illness, it is evident they miss her motherly touch around the house.
"Mom I know it is not the end of the world and one day, one time you will be back on your feet and you will be talking the way you used to talk before," one of her sons said.
Having been through the experience and better understanding of the marriage vows he made at the altar, Ofula had a piece of advice for couples going through hard times.
"Stay focused because this is one of the biggest vows I made when I was marrying her, to stay with her for better or worse, in sickness and in health... I decided to stay with her because of the vows," he said.
Enjoyed reading our story? Download BRIEFLY's news app on Google Play now and stay up-to-date with major South African news!