Going to church has been a fundamental element for Christians for decades but more and more churches are shutting their doors - some only having one sermon on Sundays instead of two.
PAY ATTENTION: Click "See First" under the "Following" tab to see Briefly.co.za News on your News Feed!
So many South African churches are struggling to keep their doors open and it seems as though people aren't interested in attending sermons anymore.
On Wednesday, Briefly.co.za asked our readers what the reasons are that they have stopped going to church and we were overwhelmed with reactions.
PAY ATTENTION: Do you want to know what's trending on Briefly.co.za? Join our WhatsApp group today.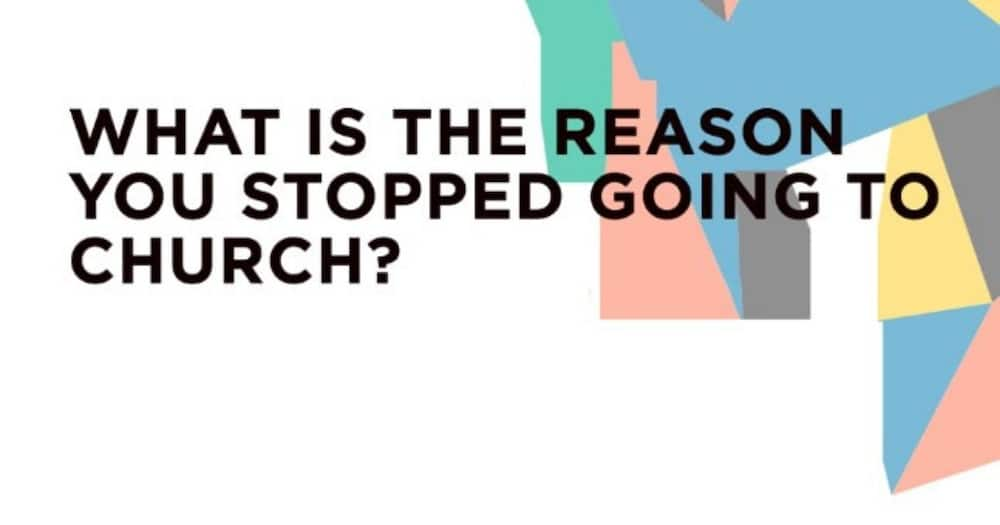 READ ALSO: EFF is the Zodwa Wabantu of Parly - Mzansi roasts Juju's party
So, we decided to take a look at some of the reactions.
Barbara Prior Greyling commented: "Jesus is the Way the Truth and the Life. No church will get you into heaven. A personal relationship with the Son of God, who died for our sins. Believe in Him and you shall be saved."
Xolani Phori added: "I decided to start my own church in my house with my family so I can teach them the correct gospel of God and how it related to our cultural activities."
Hopeful T-man Coku wrote: "The time when I realized that church is not where I was going but who I am. The time when I started to understand why the bible refer to my body as the temple of God. The time when I realized that most churches operate much on religious basis and church goers chose to believe whatever their religion beliefs taught them is right despite the guidance of the holy spirit which is within every soul.The time I realised how the spirit of God can dwell in every living being despite the identity of their religion or the name of their respective churches. All these times I became judgemental and realized I commit sin for that and get irritated spiritually when I found myself in a church regulated by human laws and disregarding of the voices of the holy spirit."
Tshepo Mubarak Aboubakar McWhite added: "My parents forced me to go to church at young age not my decision. When I became matured, I had my own observations, analysed the different believes and make a decision to either choose where to go or stop going to church. I stopped. The likes of foreigners saw gold mine in South Africa and establish churches like mushrooms ,lying to people about miracles. South Africans believed in foreign powers to change their lives but if that's the case, why are their countries are so extremely poor?"
Sue Petzer said: "I should have carried on going, I just felt the same old every Sunday wasn't spiritual. There seems to be an element of judgment from many religious people and that's wrong."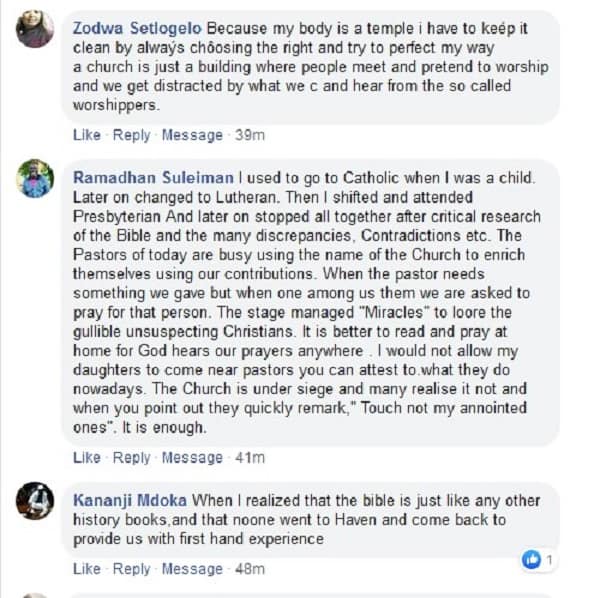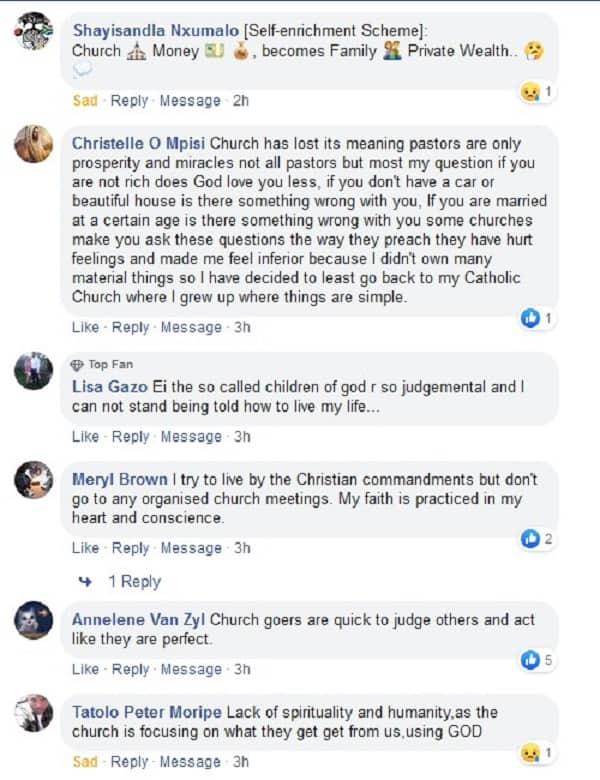 Enjoyed reading our story? Download BRIEFLY's news app on Google Play now and stay up-to-date with major South African news!