Regardless of whether you are a football fan or not, you must have heard of the name Neymar. The renown football player has been the talk for most football fans because of his expertise in the sport. He has a unique skill and talent that has made him qualify for the third spot of the highest paid football players in the world. How about taking a trip down his biography.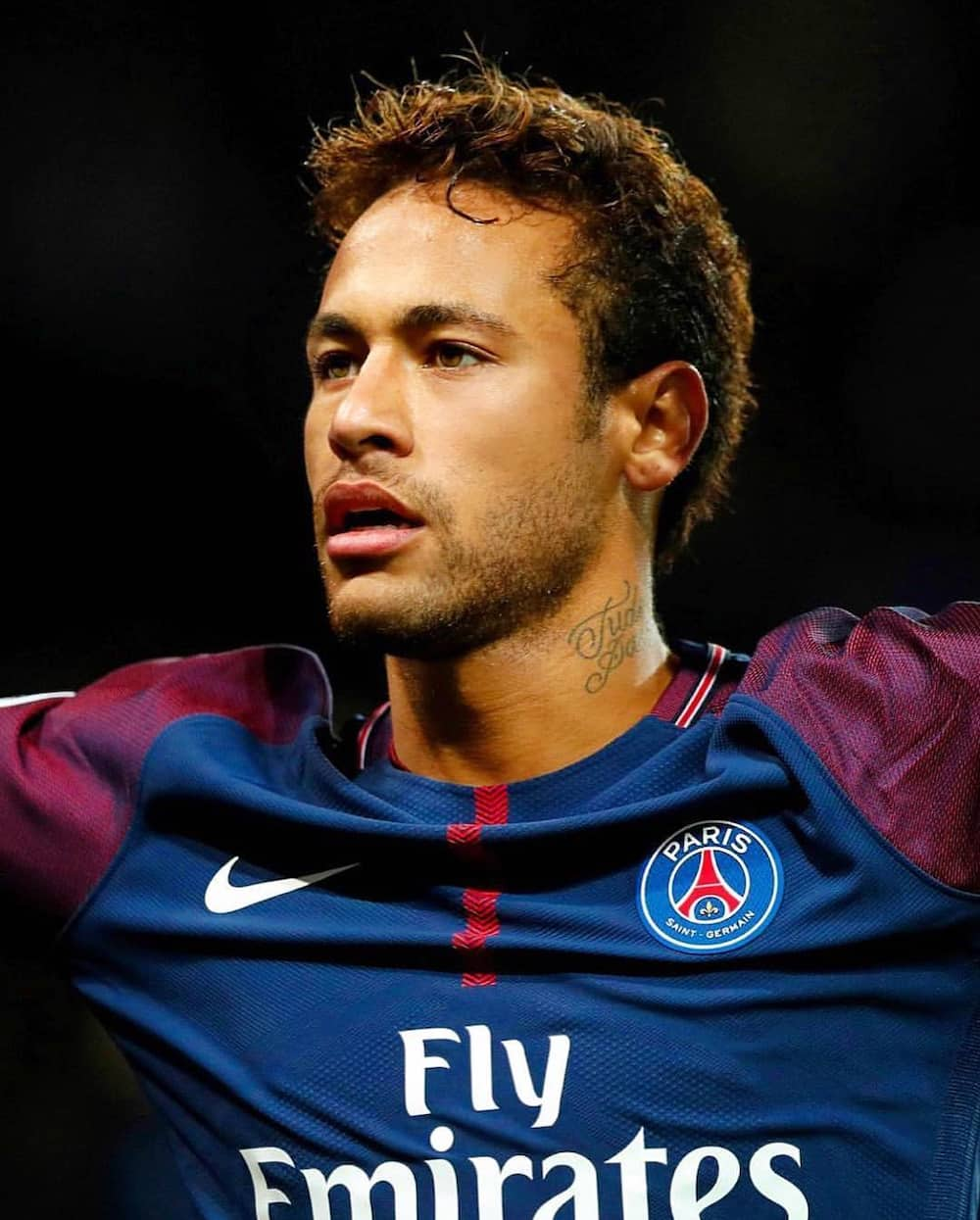 Who is Neymar? The latter is a skilled Brazilian soccer player who is popularly referred to by his nickname; 'Juninho'. He is currently a forward player for Paris Saint Germain (PSG), although he has declared his prospects to leave the club. He is also part of the Brazilian National Team, where he pulls a very influential role. He is one of the few Brazilian soccer players that have tried to live up to the legacy that renown players like Pele and Ronaldinho set during their prime ages as soccer players. At a young age, he has everything that a country could ever wish for and boast of as a team player.
Neymar Junior biography
Apart from his football career, how else can you describe him? Neymar da Silva Santos Junior, popularly known as Neymar Jr, is a pre-eminent and award-winning Brazilian football player. He has had good breaks in his career and is shooting for the stars as one of the highest football icons. He has set a record that might take players his age decades to beat. There is so much about his journey towards getting where he is that you might be interested in knowing.
READ ALSO: Neymar: Man United lead race to sign Brazilian amid Pogba's possible exit
How old is Neymar?
The coveted multi-talented soccer player was born on the 6th of February 1992 in Mogi das Cruzes, Sao Paulo, Brazil. He is one of the children of Nadine Santos and Neymar Santos. As of date, Neymar age is twenty-seven.
Neymar's father had so much influence in moulding his career. He was a footballer during his young age, and the latter looked up to him. He currently offers practical advice to his son, and he plays a major role in managing his finances.
Neymar career
Growing up in a family that adored football was enough to influence Juninho into developing a passion for the game. At the tender age of eleven, he relocated to Sao Vincente where he joined a youth football group with Portuguesa Santista. He, later on, joined Santos FC. Here, he played for Santos youth academy for three years.
Early life in football
In 2014, he got the opportunity to travel to Spain, where he played for a Madrid youth team. While in Spain, he got the chance to interact with award-winning players and icons like Zinedine Zidane, Cristiano Ronaldo, and David Beckham, to mention a few.
While playing for Santos C, his biggest break was when he scored seventeen goals during the first season of his stay in the team. That was quite impressive, especially since he was barely seventeen years old.
Within two years, he had already become a big name in the country. In 2011, he was already bagging awards. Among the notable awards that he scooped was the South American Footballer of the Year for 2011, the Puskas Award for 2011. 2012 was another year of nominations for him as he made it to the finals of the Puskas Awards for 2012. In 2012, he also defended the South American Footballer of the Year award
Barcelona contract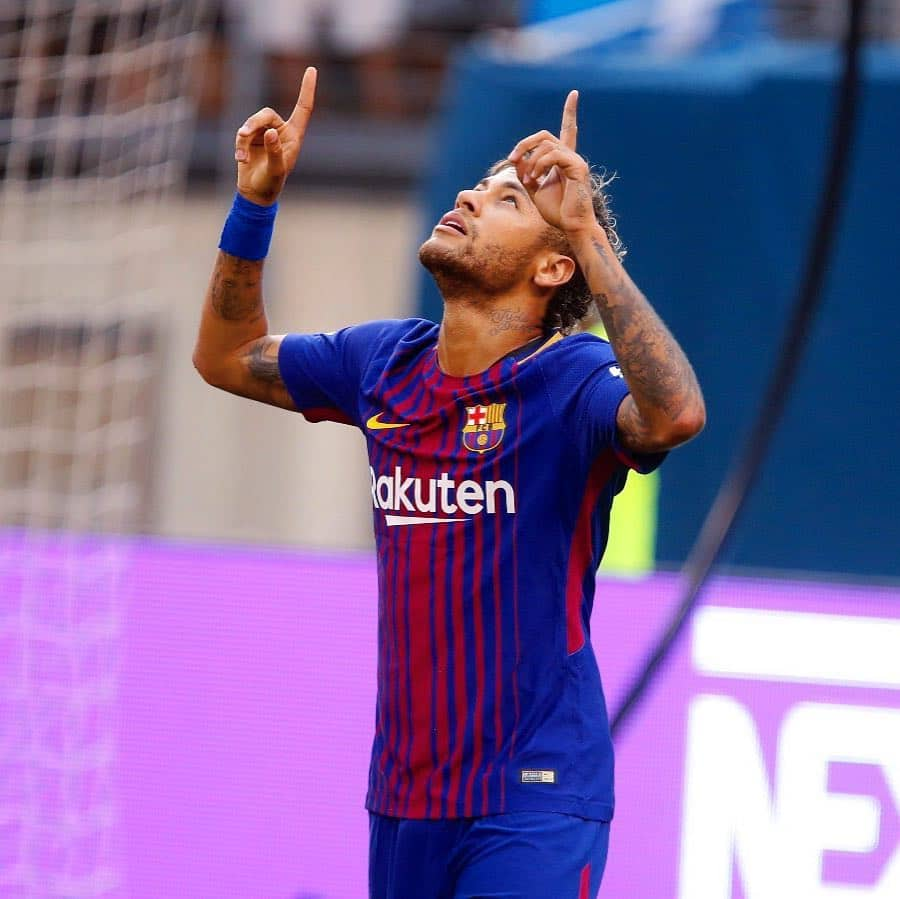 By 2013, his star had shone enough to attract the attention of established clubs like Barcelona. This is one of the most significant moments in his career. He signed a five-year contract with Barcelona. This was a move that would be a game changer for his career and brand as a whole. The details regarding the fee at which the club had signed him for were kept confidential. On June 3rd, 2013, the deal that would have him at Camp Nou for the next five years was sealed.
His stay in the club has been the most significant so far. There, he got the opportunity to play with top players like Lionel Messi and Suarez. In Barcelona, Neymar joined Messi and Suarez in the attacking position. The three blended so well and their teamwork during matches earned them the acronym; "MSN". Needless to say that the top-notch players had a great influence on his skill and career in general.
While in the club, he had the chance to be the third soccer player on the FIFA Ballon d'Or in 2015. Besides that, by the time the 2015 football season was being wrapped up, he had scored one hundred and twenty-two goals, how awesome is this. During the 2016 season, he scored a cumulative one hundred and thirty-one goals. By now, his brand had grown even more and the impressive Neymar stats drew the attention of most people and a majority of the top-notch clubs were eyeing him.
PSG contract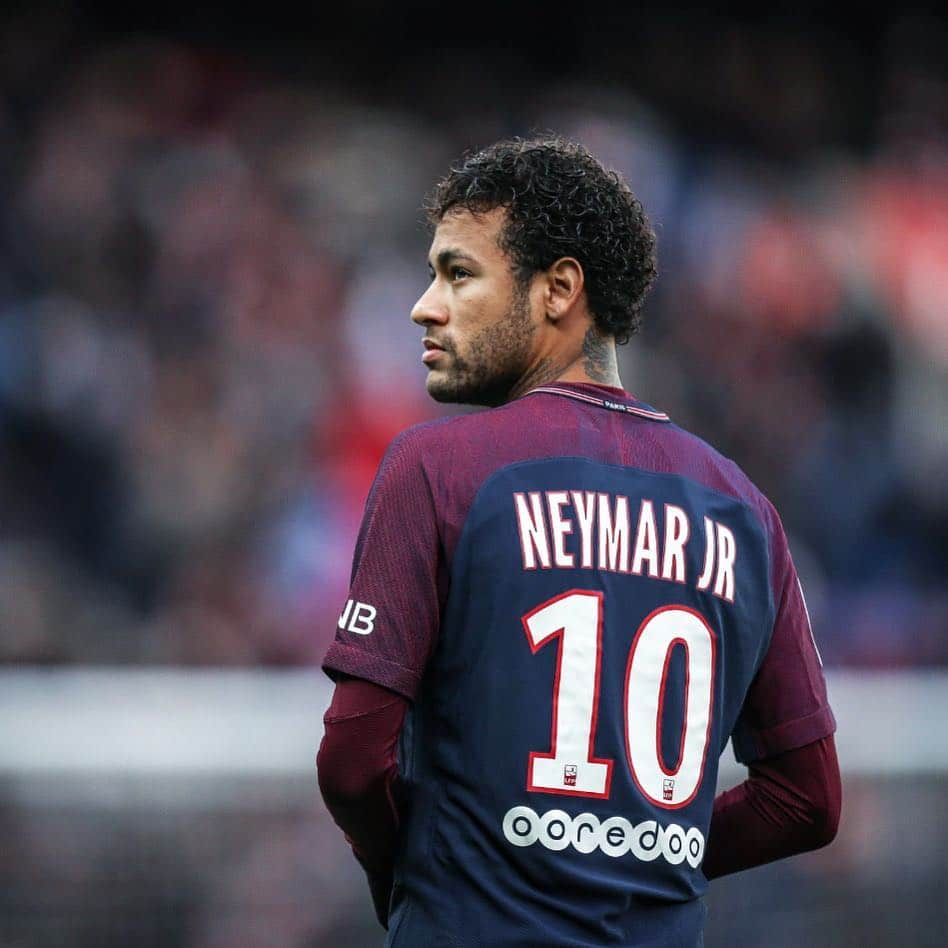 On August 3rd, 2017, Neymar shocked the world when news of his departure from Barcelona and new contract with PSG came up. He was leaving Barcelona, months before his contract with the club had expired. This meant that his transfer would not be as swift as it sounded. PSG had to settle 10% arrears as well as damages fee whose worth was 8.5 million euros among other fees. His transfer to Paris Saint-Germain, which would be his new home for the next couple of years, cost a whopping 222 million euros.
In PSG, he joined renown soccer bigwigs like Edison Cavani and Kylian Mbappe, with whom, they formed the famous PSG attack trio. While in the club, he continues to showcase his skill and expertise. He is famous for scoring with both his left and right legs. It goes without question that his stay in the club is making a positive impact in his net worth in general.
2018 FIFA World Cup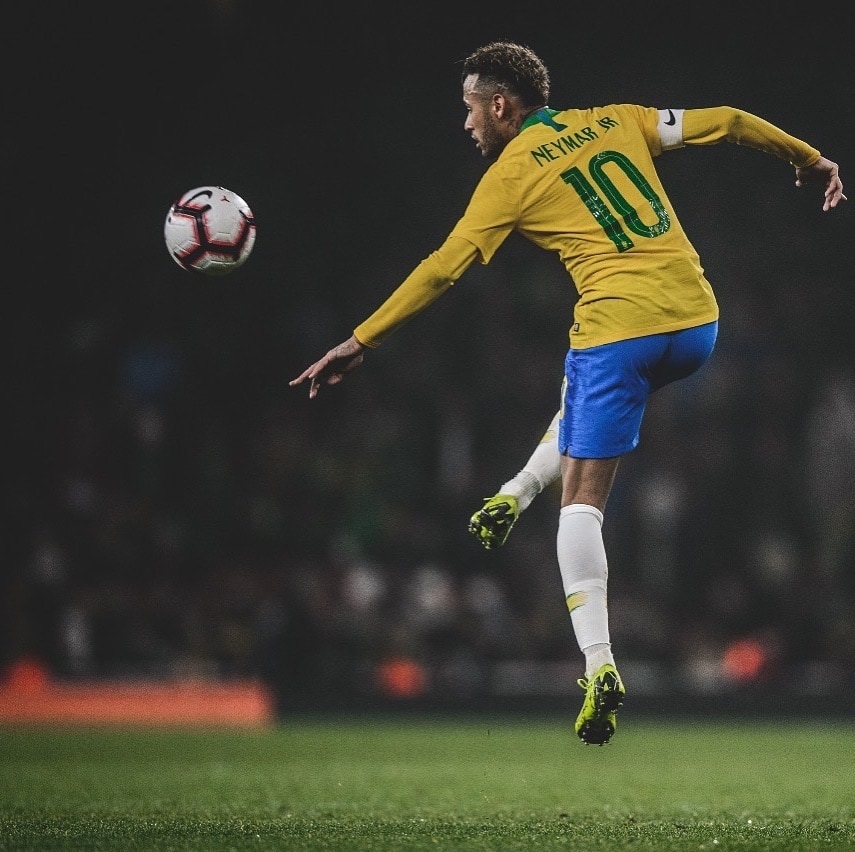 Besides the good breaks that Neymar has had in being part of the established football clubs, he also had the golden opportunity of being the part of the Brazilian soccer players that had the chance of representing the country during the just concluded 2018 world cup. His team was, however, knocked out in the quarterfinals. He was also slammed for his 'play-acting' as BBC sport reported.
Neymar latest transfers
There have been speculations about Neymar's prospects to return to Camp Nou. It is alleged that he talked the PSG chiefs about his desire to "return home." Barcelona has confirmed that they have received his request through his representatives. According to Ignasi Oliva Gispert, Neymar intends to leave PSG, even though he joined the team not so long ago.
Barcelona is currently working on signing new players. Gispert, however, gave the latest news about the process saying that he had asked the directors of the club to provide instructions on how to go about the transfer process. Gispert also recorded that Neymar is ready for a pay cut.
So far, the returns that have been made have not hinted that Neymar will be signed into the club.
The transfer process has caused mixed reactions, especially for the Barcelona fans. The majority of them have been disenchanted by the prospects of his return. This might take him a lot of effort to redeem the faith that some of his fans lost about him.
Neymar net worth
Neymar has had the best breaks in his soccer career. He has received accolades for his exemplary performance in the game. Besides that, he has bagged a couple of titles that have earned him a dime. These are some of the major awards that the latter has won through his career as a soccer player:
Brazil Footballer of the Year (2011)
South America Footballer of the Year (2011)
South America Footballer of the Year (2012)
Confederation Cup Golden Ball (2013)
UEFA Champions League Top Goalscorer (2015)
Besides the big awards, he also bagged the bronze boot during the 2014 World Cup for being the third player who had scored the highest number of goals.
Apart from earning through the awards that the latter has won, he has also signed contracts with noticeable companies like Nike. Besides that, he also has sponsorship deals with top-notch companies like Volkswagen, Santander, Lupo, and Unilever, to mention a few.
All these awards and contracts have had a significant impact on his net worth. As of date, his net worth is a whopping $105 million.
Neymar family and personal life
There is so much to say about the career life of the celebrated soccer player, although a little touch up on his personal life will compliment his personality. He has a sister whom he adores. Their relationship is so admirable as he has a tattoo of her face on his arm. She also has a tattoo of her brother's eyes on her arm. Those are sibling goals! His sister's name is Rafaella Beckran.
Neymar jr wife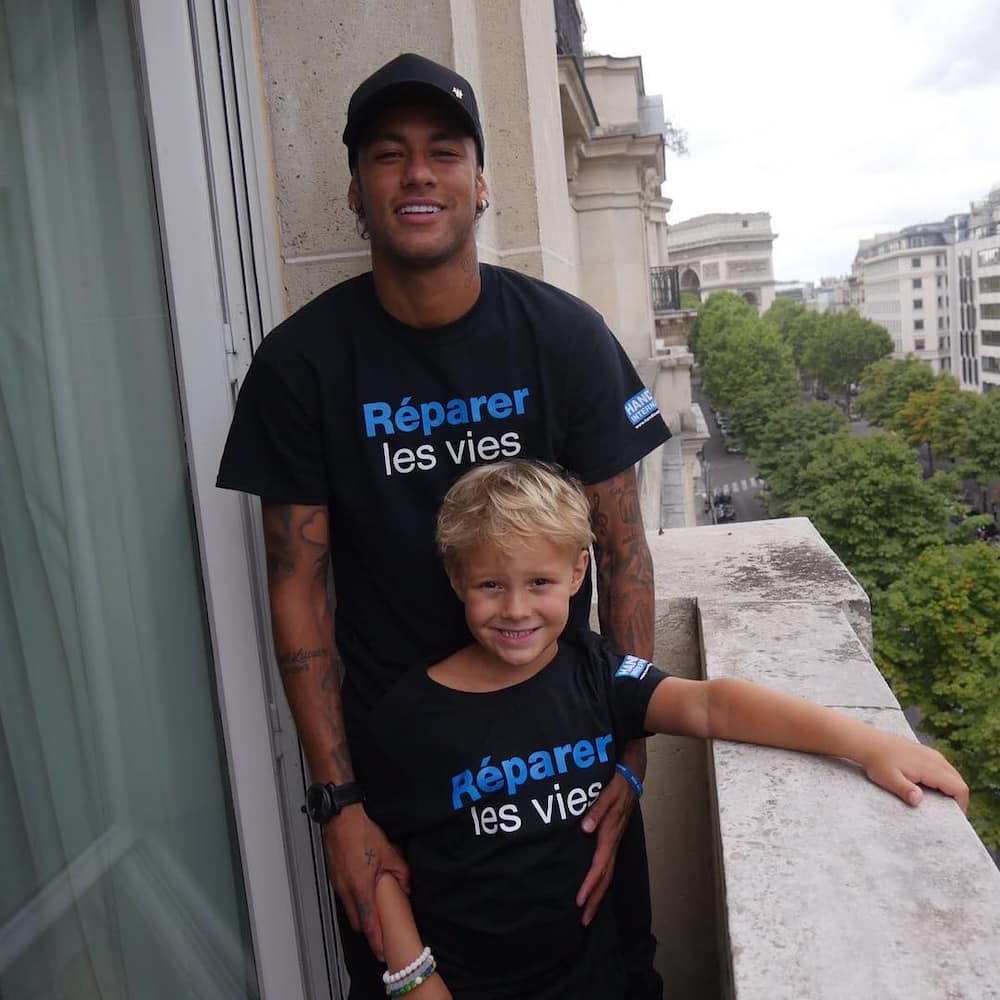 You might have seen him post pictures of Neymar jr son and wondered why he rarely posts the photos of his wife. Unfortunately, he is not married. He, however, got a son, from his ex-girlfriend; Carolina Dantas. The name of Neymar son is Davi Lucca. Neymar is a proud father to Lucca. The love he shows for his son on social media sites is unquestionable.
At the age of twenty-seven, Neymar is the third richest football player. He has invested so much in his career, which started as a passion and got him to where he is. He boasts of being one of the most influential and famous athletes in the country and world at large. His career is a good reason enough to have you admiring him.
READ ALSO: