Khanyi Mbau is not new to controversy and backlashes from people that tend to criticize her for her choices. She has been vocal about improving her look, which she has done through lightening her skin and other procedures. Despite numerous critics coming at her, she has maintained her cool, sometimes even going ahead to share the products she uses to make herself light, and she is even very bold and confident when she admits that she tends to overdo it, simply because it is her style.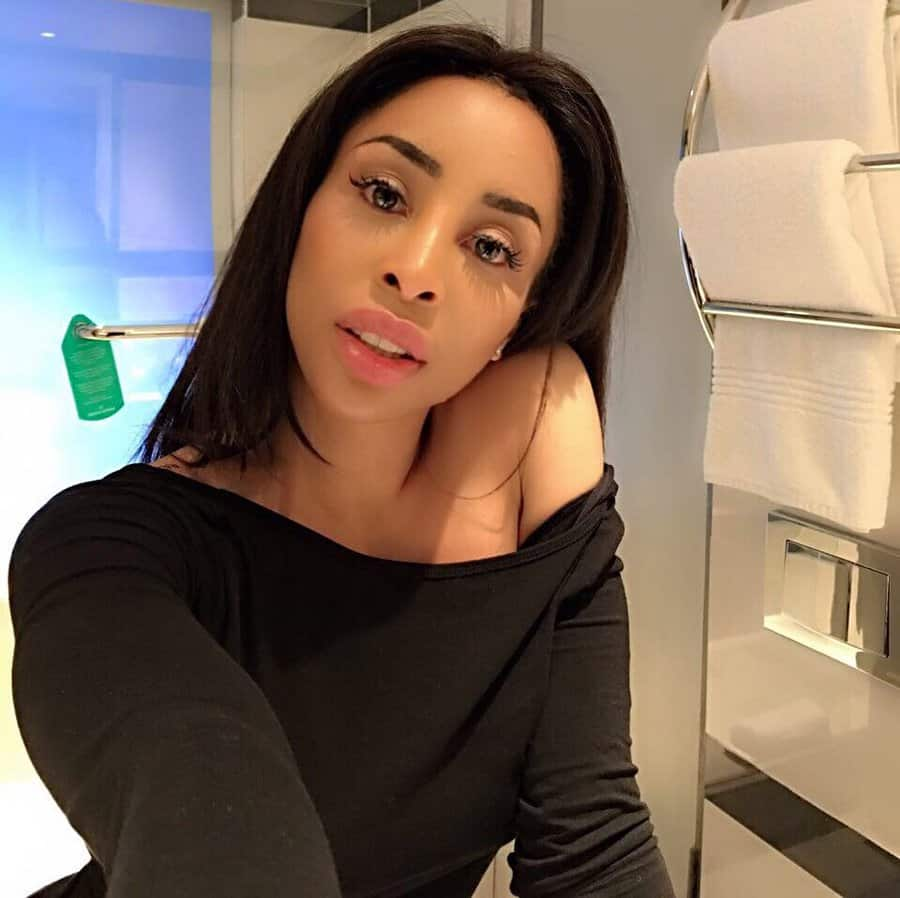 The unapologetic Khanyi has a lot to say when it comes to speaking out her mind. She uses her social media posts to educate her followers and critics about her understanding of what she terms as skin lightening.
Khanyi Mbau is comfortable in her skin
There is no doubt about it. The socialite has no reason to apologize when it comes to the choices she makes about her skin. Clearly, she loves her complexion lighter and would go to any lengths to keep it that way. Well, as a result of her choices, she has attracted both lovers and haters. Interestingly, she seems rather ok by what everyone else has to say about it all.
After all, her choices are hers and not anyone else's, a fact that she keeps reminding her critics every time she gets back-lashed for her skin lightening. She is not your ordinary celebrity that will be waiting to hit the block button for any unnerving comment made about her. On the contrary, she will splash her photos some more and hit you with a comeback remark that will get you thinking.
Journey to fame
Well, Mbau got into the limelight sometime back when she was only 19 years old. The actress and socialite has since become more famous because of her advocacy for the use of intravenous glutathione or the vitamin C drip which she is not shy to talk about. The Khanyi Mbau skin lightening products are some of the things she loves to share. She uses it to lighten her skin. At a point, she explained that she is not the social media woman that people take her to be, but that it is all a brand. In her own words, she said "The wigs, the lashes and even the clothes are all carefully thought of. It's an image, a brand. Khanyi Mbau is a Barbie doll."
Fans had a lot to say about her bleaching
As expected, fans and critics have not been easy on the celebrity. Here are some of the things they have had to say to the celebrity on social media recently. These Twitter posts have people making fan and jesting the celebrity for her choices. Check out the sampled comments below and reactions from the audience.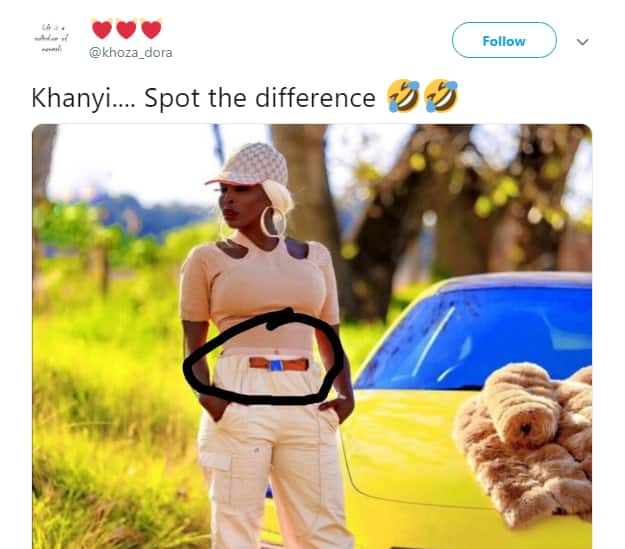 Khoza tends to think that the celebrity's skin is uneven, and as such, a source of ridicule. Or maybe not, you should consider a few of Khanyi Mbau beauty tips.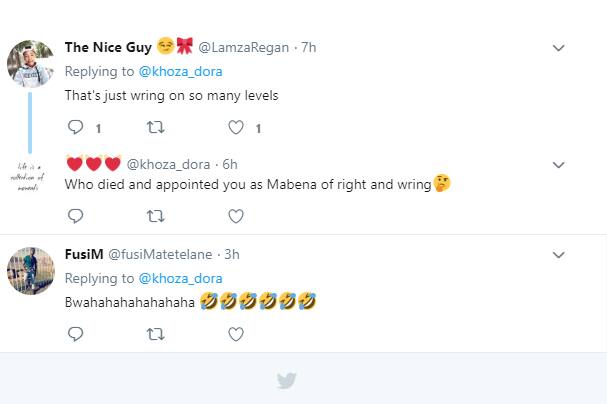 While the intention was meant to be light, it appears as though some fans, just like the star, people need to mind their business for it matters not if it is wrong or right.
On a different post: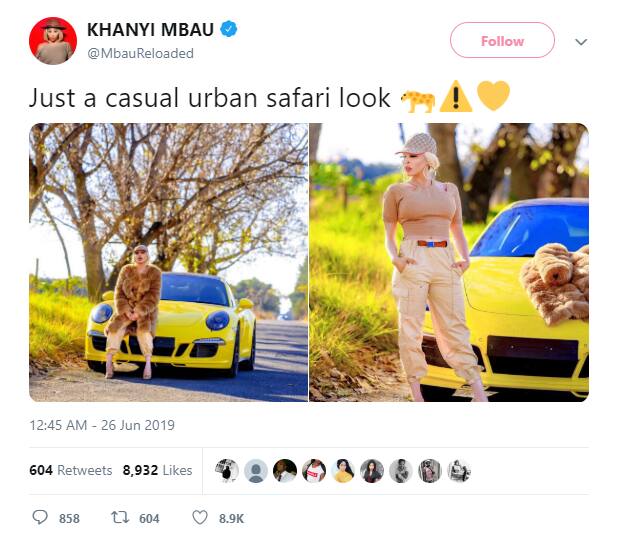 Mbau innocently celebrates her casual look, but as usual, critics would never give her breathing space as comments revealed below.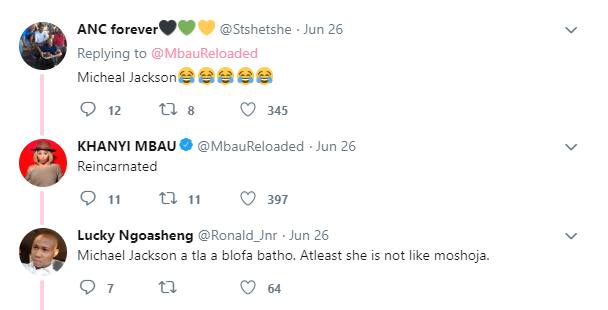 Critics called her Michael Jackson and she quickly retorted that she was his reincarnated version.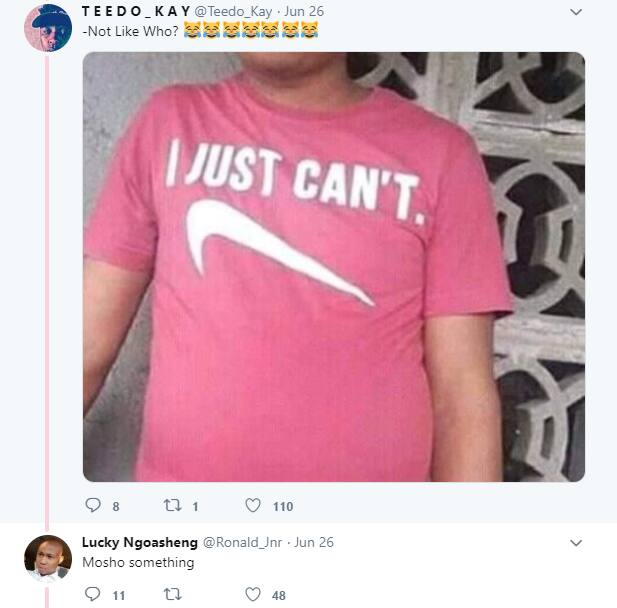 As if that was enough, there are those that could not be bold enough to even get themselves to give her a like, an inverted one would have to do for now.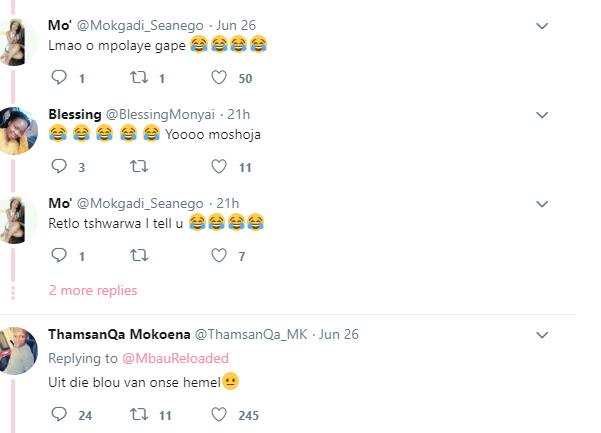 And the trolling continues.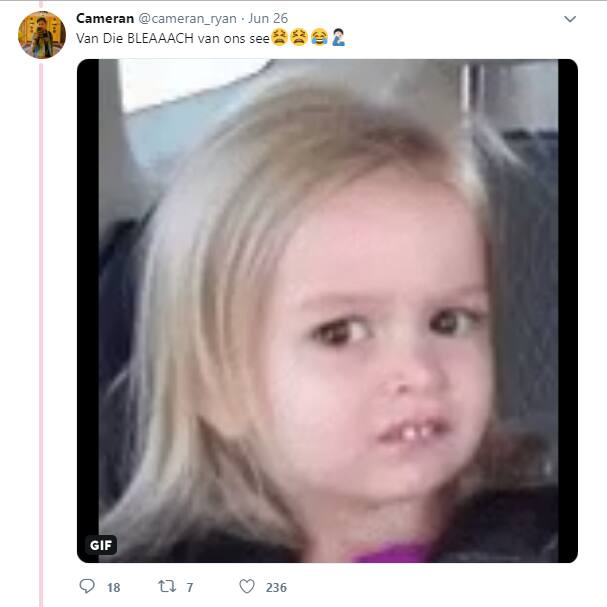 Then there is confusion, one time you see, the next time you don't!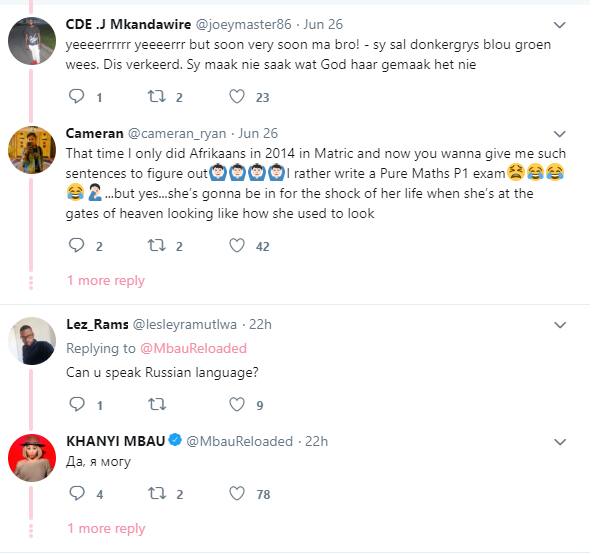 Well, the actress is not one to take a 'diss' lying down. The response to a critic insinuating that she is Russian and asking if she can actually speak the language is epic!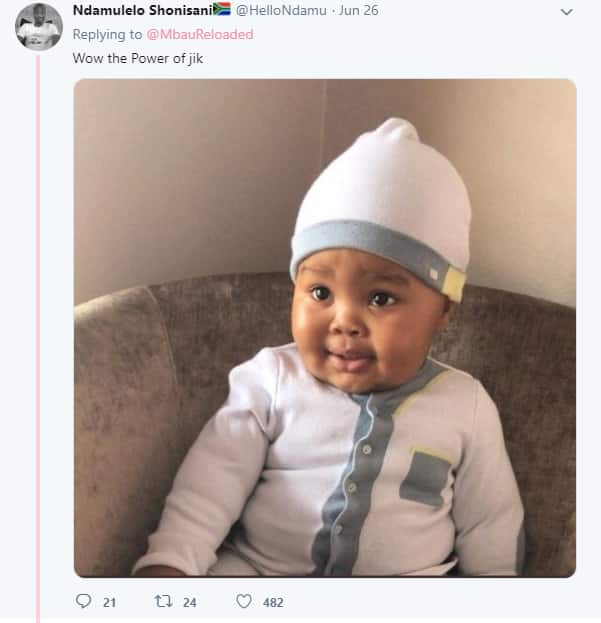 Then, there was this one that credited jik to her lightening.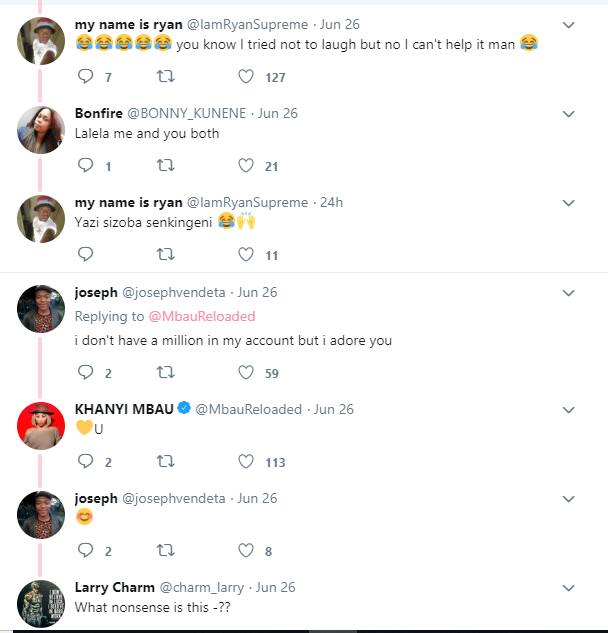 READ ALSO: Gorgeous Khanyi Mbau is not proud of her 'slay queen' legacy
Khanyi's come back
Fans and critics may have had their way for a while, but true to her style, she was back with a response to everyone that felt they had an opinion about her pinkish skin complexion. Here is what she had to say: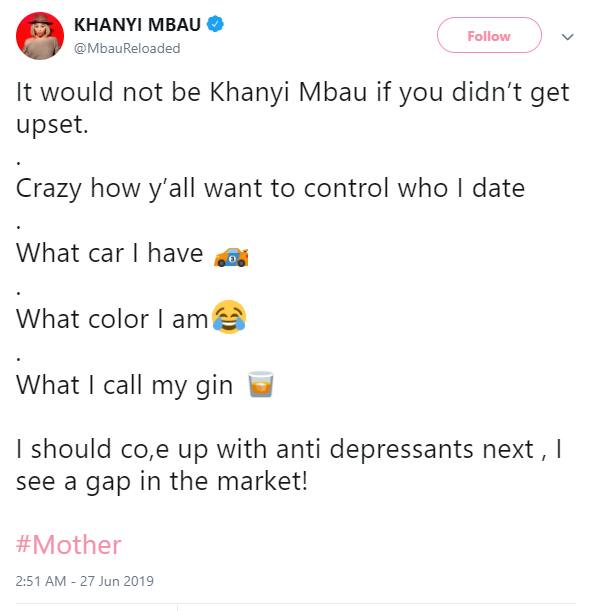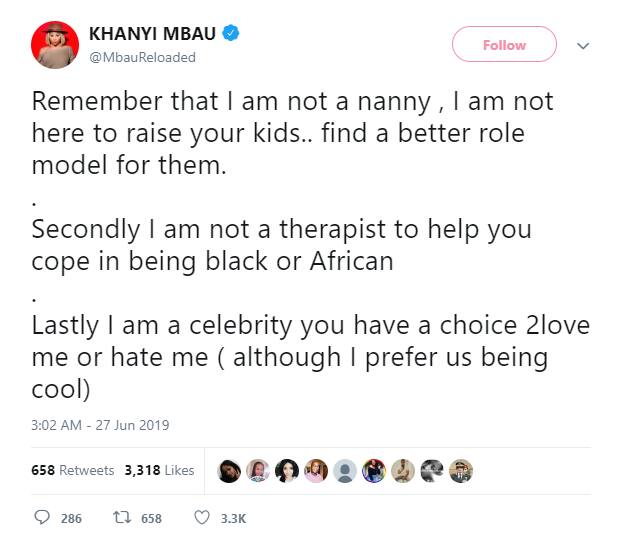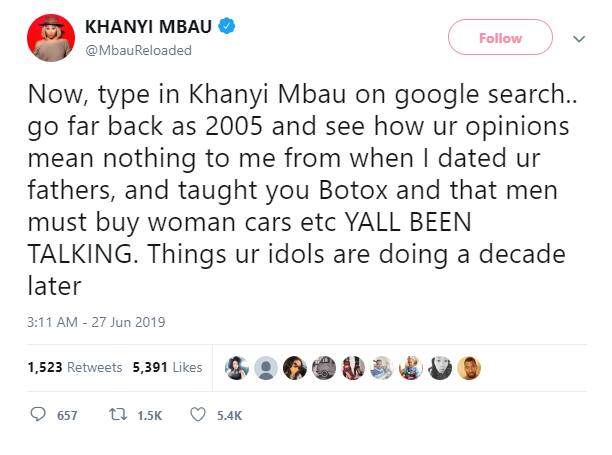 Even with these comebacks, people are not to be trusted. They too had a lot to say about her remarks. Here are a few samples of what people have had to say so far.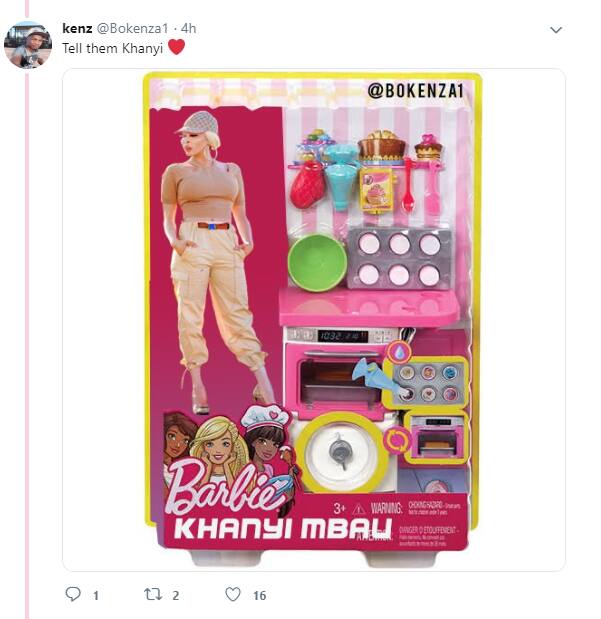 This one seems to sarcastically say that no matter what people are saying, Khanyi's barbie goals are valid.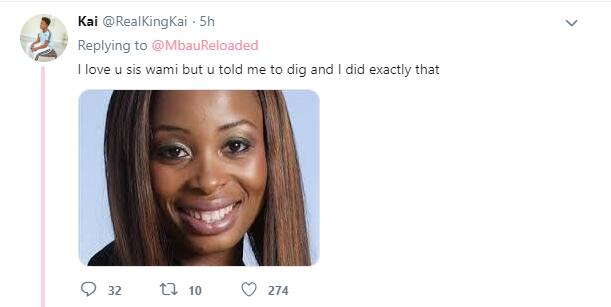 Well, here is what happens when you tell people to dig. They will make sure things you do not want people seeing resurface!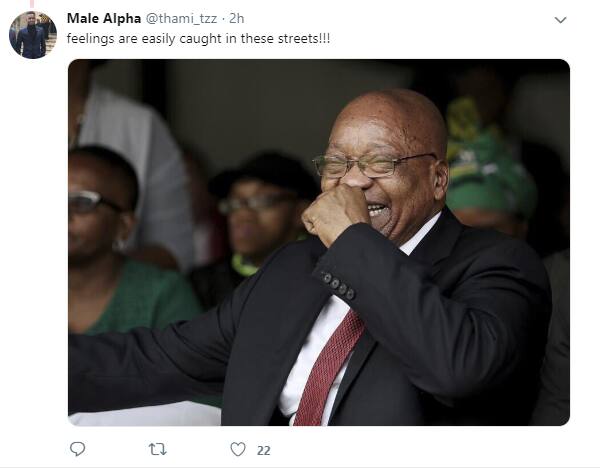 It seems as though Zuma could not hold his peace on this one too, it was just too damn hilarious.
So is Mbau's lightening backfiring?
By this moment, it would be safe to say that people may not be on board, at least not many anyway. Fans seem to be fewer than critics who are not giving the celebrity some peace. It appears as though it is a battle for words and comebacks to see who will win.
However, by all indications, the star and socialite seems unperturbed, and that is what matters. Her resolve remains strong as she defends what she believes in. Whether she will get to her 'barbie doll look' or not, is a matter of wait-and-see. Whether you hate her or love her, Khanyi Mbau new look will definitely continue to make her rock.
READ ALSO: