Forget that Kairo Forbes is a little girl that is only 3 years old. Her impressive social media fans and following will make you rethink of your status, more so if you thought you are famous. The girl is the daughter of AKA and DJ Zinhle's, and she has sparked a lot of conversations around babies online. Well, she is definitely among the cutest celebrity kids in South Africa. While she may not be the only one, she is definitely of those considered as the most popular.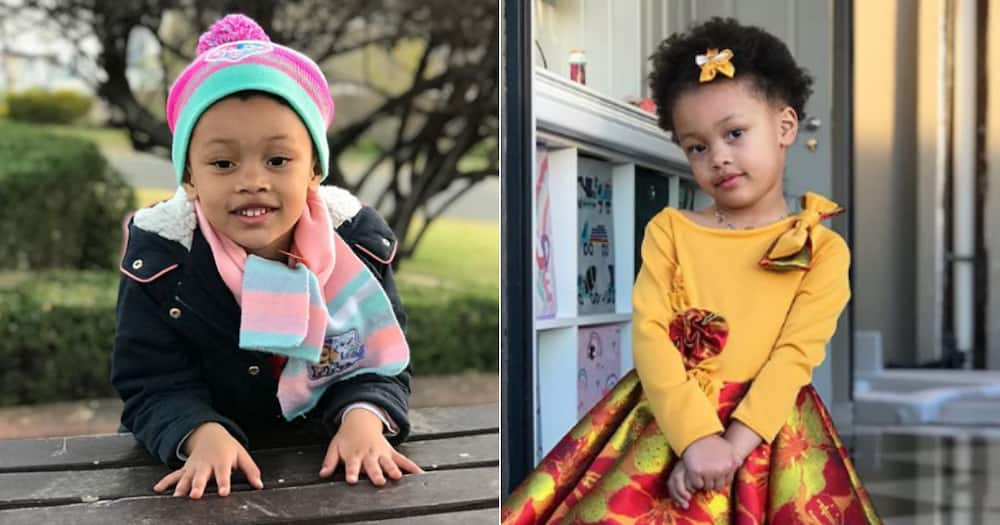 It takes one look at Kairo Olwethu Forbes Instagram account to appreciate her over 500,000 followers and reconcile with the fact that she is indeed famous. This makes one wonder how many more followers and fans she would amass as the years go by. By all means, the little princess sure does own the spotlight, and her pics are proof of this.
Kairo Forbes pics
For those wondering about Kairo Forbes age, the young lady is 3 years old, as she was born in 2015. The little girl has won the hearts of many with a good number of her followers gushing at her pics. It is even more adorable to check out the comments and compliments that Kairo Forbes video attracts on her page. Her recent photo where she shared what her newly decorated room looked like made fans go crazy with love and adoration. Check out this one and more to truly ascertain that the little girl is sure taking up online space already.
1. Kairo's princess room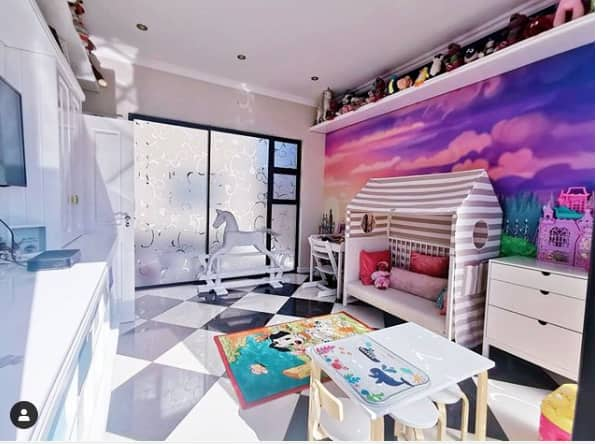 Her tastefully decorated room is an inspiration to many mothers. It is also one that many little girls her age would definitely want. Amazingly, her followers had a lot to say about it. Here are a few of the sampled comments from them after the Instagram post.
bahati77:
its_ur_hope:okrrrr. U deserve to be rated million
mongie_angel: ❤️
mabusi_dlamini:
boitumelo_mahusi: @mrs_jojo_k
drnarveen: Wow @kairo.forbes this room is beautiful. how I wish.
khayrahmo: Woow!
It is all about love and good vibes.
2. Cute and easy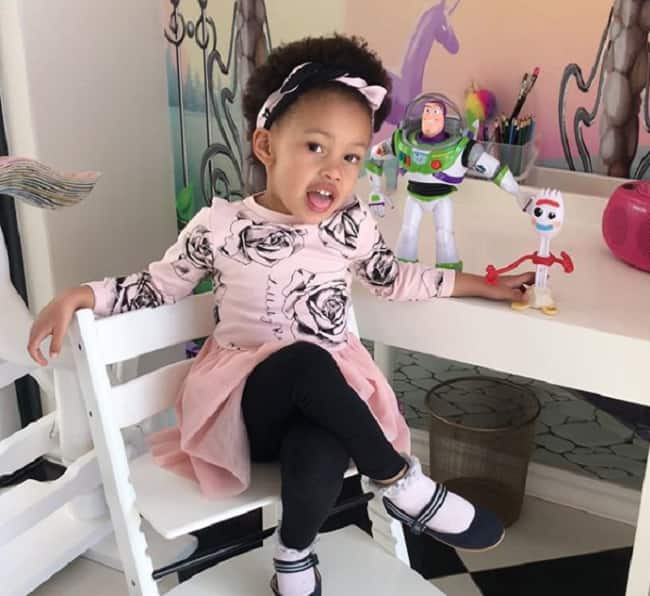 Kairo is just the cutest. Even when she is easy, she comes out cute and beautiful like the princess that she is. Fans seem to agree with this, at least going by their comments as sampled below.
nomvelo_mvelorh: Kario
thuledu_msomi: @dimakatsok_
dimakatsok_: @thuledu_msomi vruuu is serving ✨✨
msdings:❤️
cosy_badass: She walks just like AKA
virg_bj: Dope
tiny_veeh: My darling❤️
nox2407: @imbadmilk.drinkit baqinisile
imbadmilk.drinkit: @nox2407 lol angsazi keh.
zomakahle_m: @imbadmilk.drinkit which is true ufana nengane babes umdala kanje
Clearly the young lady is loved by everyone. Her stylish swag and resemblance to her parents make her even more adorable.
READ ALSO: 6 pics that prove Kairo is growing up to be a sassy little cutie pie
3. Cute even in the kitchen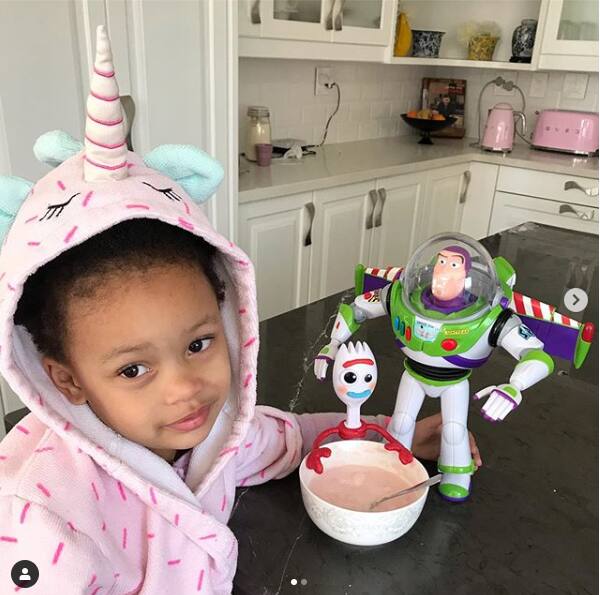 It is not just when she posses for a photo shoot that she looks cute. Even in her warm pajamas, when having her breakfast, her adorable face still dazzles her fans. Here are more comments.
mbalenhle.mpofu: Shes soooo cute and chubbylove her gown looks really nice..... toy story!!im ready
manesh_nana:
zowie_badass: Cutie
dineo.mohlala: Beautiful princess indeed❤️❤️❤️
stacynunu08:
sizakeleverona: Smoothly pudding
nelisiwe.nelisiwe: ❤️
sisandamthabela: You so cute babe @kairo.forbes
lindi.vilakazii:
comfortmaponya: Kaito
4. Princess counting her blessings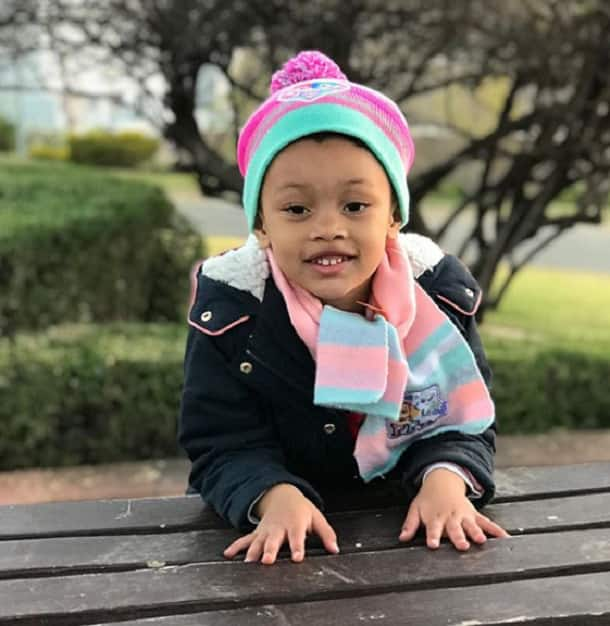 The little lady knows better than not to count her blessings. She is a little grateful angel that knows it is not that she is any better than others but it is all because of favour and grace. She appreciated her fans by giving 5 of them goodies and expressing her excitement on her upcoming 4th birthday, which would be on the 8th of July. Here is what her fans had to say about this.
madeleejacobs: 18th June 2019 on my birthday love you little kairo
suzyopanji: We love you Kairo!
nololo_mzwakali: 18 June 2019
mpumihlogi: Am de winner ne
mpumihlogi:
pearl_noz:
dj_rabi_brazy_yeezus_official: Divinity Skype
bontle_hlongwane: 18/06/2019 congrats
sexylillylilly: Wow
racheltobias7: 18 June 2019 congrats girl
rosettamabitsela: This kid is so cute and adorable she will be s Superstar and Punisher...
kwanelle_mnguni: Child u have grown yaz,u were young now and now nhcooa we love u
5. Roll like the boss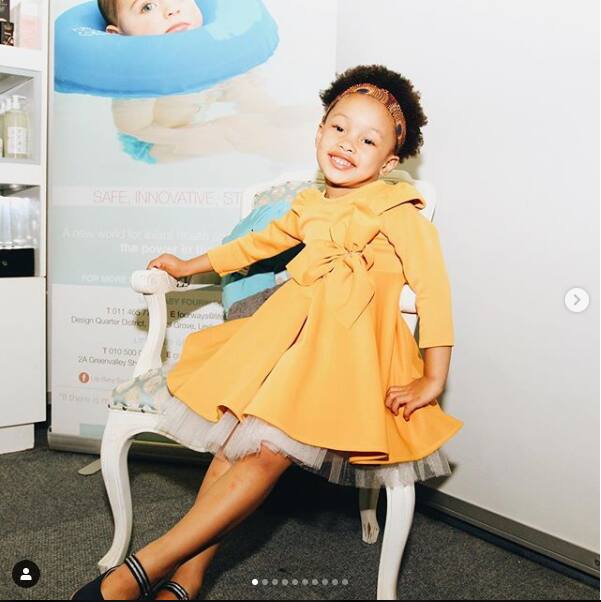 The beautiful princess appreciates those that have been with her from the beginning as she goes back to the places she would visit even when she was in her mama's womb. As usual, fans had a thing or two to say about this too.
biancavries: @kairo.forbes the way iam obsessed with u little girljeeeeez i love u
lindelwa120: Soo inlove with this child zinhle and aka made an angel here
reset_zaFollow@Reset_za
leee_zee: Mn you w
6.
Kairo Forbes is one of the famous young stars already trending. It is clear that South Africans love cuteness and adore beautiful babies as they keep showering the little girl with adoration. It will not be surprising if the young one grows up to embrace the social fame status that she is being dotted with.
READ ALSO: