In spite of the previous higher biddings for Sepp van den Berg by other well-recognised and respected football clubs, it is a wonder how Liverpool later came on board to win the 17-year-old defender's mind. Liverpool FC's is buying over of the young talented future star for £1.3million as against Sampdoria's bid of £1.8m ($2.2m) in January. It is a wonder why he ended up being transferred at such a rate. And so, some fans are tempted to ask what the motivations behind the signing are, knowing that that is the first signing this summer by the Reds.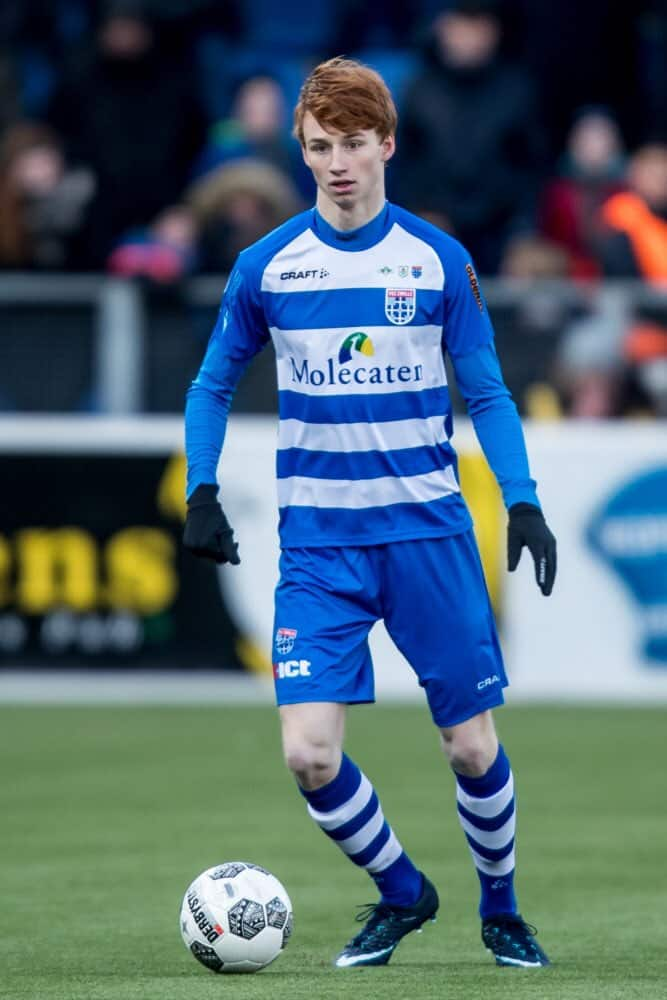 With 22 Eredivisie appearances under his belt, Sepp van den Berg arrived at Liverpool as one of the young defenders who are most highly-rated in European football. The 17-year-old was lauded as 'a great talent' by Ajax captain Matthijs de Ligt while Zwolle team-mate Dirk Marcellis referred to him as a smart player who is capable of reading situations in advance.
Sepp van den Berg transfer
He had been chased by Sampdoria in January, while PSV Eindhoven, Ajax, and the German champions Bayern Munich went after him this summer but none could win him over until Liverpool showed up.
READ ALSO: Lionel Messi: Fans vote Argentine the Greatest Player In football history
Sepp van den Berg transfer fee costed Liverpool an initial amount of £1.3 million so that the PEC Zwolle youngster would come over, although the 1st of July, 2019 would formally seal the deal. However, Liverpool may have to pay an additional fee of £3.1 million based on a clause that is in the youngster's new contract, and that is when he makes a total appearance of 350 for the Anfield club.
7 interesting facts about Sepp van den Berg profile
Here are interesting things that you should know about Sepp van den Berg that triggered Liverpool's willingness to have signed the teenage footballer.
1. Liverpool saw a future Joe Gomez in Sepp van den Berg
Among other considerations, Liverpool is reportedly said to believe that Sepp van den Berg has a lot of prospects and would probably follow in the path of Joe Gomez. Joe Gomez joined Liverpool about four years ago from Charlton Athletic for a transfer fee of £3.5 million. He was praised for his formidable centre-back which he did successfully well with his partner Virgil van Dijk before he got struck down by an injury.
2. Willingness to learn and develop oneself
Sepp believes that irrespective of one's level of attainment, as long as such sees new grounds to break, then, one can be sure of continuous movement and relevance in the process. This is why, apart from the fact that Liverpool bought over Van den Berg, according to the young defender, it is a dream come true for him as he has always looked forward to learning under Virgil van Dijk, a player he believes to be the best defender in the world. According to him,
It's just amazing. It is, for me, the biggest club in the world and it's a dream come true. I am really excited. I've seen what kind of players from the academy have grown into the first team. [Klopp] is a great guy and one of the reasons they are successful – and also one of the reasons I came here. I was thinking about [the idea of] training with Virgil [van Dijk]. For me he is the best defender in the world, so I can learn a lot from him.
3. Sepp van den Berg had been eyed as having the potential to play for Liverpool's first team
The giant football club could sign the teenage player Sepp as a young talent who has the possibility of being developed under Jürgen Klopp and not an academy player is significant. And this is one of the points that were used to woo the star-player over. Sepp van den Berg was discovered by chief scout Barry Hunter, head of recruitment Dave Fallows and sporting director Michael Edwards as a player who has the potential of playing first-team football; these people are known as key players in convincing him over.
READ ALSO: Neymar biography: age, son, wife, salary, net worth, and transfer news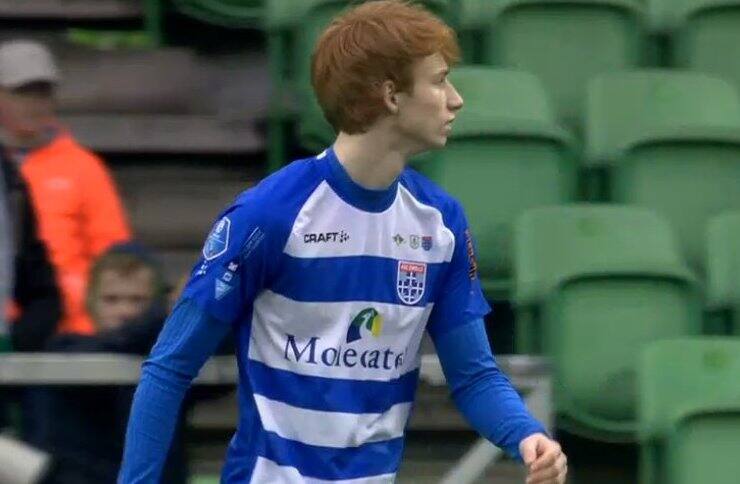 4. He is bold to play against anyone irrespective of age and size
In an interview session with ​Voetbal International, Sepp van den Berg stated it clearly that he does not fear when there is the need to come up against anyone, not even Dutch legend Robin van Persie. According to him, he said he does not pay attention to whosoever he comes up against since what matters to him is if he can beat such a person or not. Sepp even said, "You just have to win all your duels. Names don't count". And really, this kind of mentality is definitely what fans always want to see in their player.
5. Breaking records is one of the things that get him going
It is amazing to see a teenage player of 17 years old with top-flight experience of 22 games. This is not to talk of how he made his debut at the age of 16 and broke the record of Clarence Seedorf to emerge as the youngest player who would play a minimum of ten games in league history at 16 years of age. It is also noteworthy that he ended up as the youngest player who would get a yellow card in the Eredivisie when he got booked on his debut.
6. Sepp van den Berg is his first and most prominent critic
One of the secrets behind Sepp van den Berg success story is the fact that he does not wait for others to criticise him before he soon discovers his mistakes and figures out how he could do better the next time. He told Voetbal International that he could be "extremely critical" of himself and he is continually challenging himself to become better until he becomes the best player in the world. This means that while he dominates news headlines and receives lots of praises, he ensures that he is not caught up in those excitements.
7. Sepp's younger brother is also following in his steps
The 15 years old Sepp's younger brother Rav van den Berg, who is also a centre-back player, is said to be one of the brightest young talents of Zwolle. He is also reported to have attracted the interest of some of the top sides of Europe. This means that we can expect him even to fill news headlines very soon.
With Sepp van den Berg's transfer to Liverpool, we can be sure of better things showing up in the football career of the future star, at least, with the presence of star-players like Virgil van Dijk. Also, learning under manager Jurgen Klopp, fans can rest assured that this transfer would also impact immeasurably on him and who he becomes eventually.
READ ALSO: Neymar: Man United lead race to sign Brazilian amid Pogba's possible exit