Beth Chapman biography: Life story and death
Beth Chapman is an American bounty hunter, politician, TV show producer, and actor. She is famous for appearing in several successful reality TV shows alongside her husband. Over the years, these shows have garnered her recognition. As a result, Beth has had an intriguing life.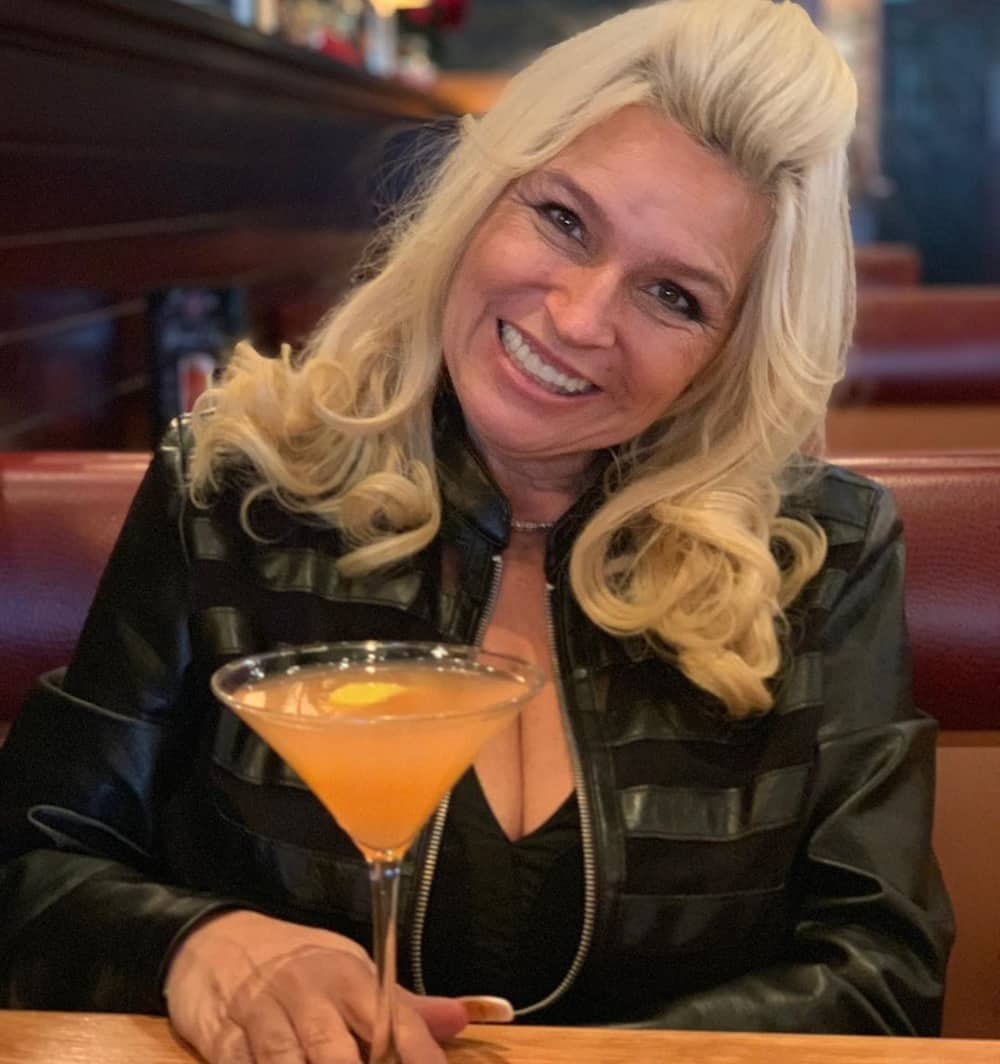 Beth Chapman was born on October 29th, 1967, in Denver, Colorado, US. Her father, Garry Smith, played pro baseball for the Arkansas City Athletics team. After graduating from Fort Dale Academy, she enrolled at the Universities of Montevallo and University of Alabama, where she pursued a BS and a Master's respectively.
She was the youngest licensed professional bail bondsperson in Colorado's history; a record broken by her stepdaughter Lyssa. Even so, she spent most of her childhood in Denver before relocating to Hawaii. Before becoming a professional bounty hunter, Beth worked as an ice skater, gymnast, waiter, night club singer, and a clerk.
Beth Chapman career and professional life
In her political career, Beth was the Appointments Secretary in Governor Fob James' cabinet. In 2000, she was delegate pledged to George W. Bush Snr's presidential campaign. After that, she served as a Press Secretary to Lieutenant Governor Steve Wisdom. Later, she became the secretary of State. Upon exiting politics, she co-starred with her husband Duane 'Dog' Chapman in TV shows including Dog the Bounty Hunter (2003), Dog and Beth on the Hunt (2013), and Dog: The Family Speaks (2006).
Beth Chapman personal life
How did Beth and Duane Chapman meet? They met in 1986 and had an on and off affair for 10 years. The pair started living together in 1995 and wed on May 20, 2006, after 20 years of courtship. They hosted the wedding at Waikoloa Village, Hawaii. Both have two children (adopted) Garry Chapman and Bonnie Joanne Chapman, though she is a stepmother to Duane's other kids from four marriages.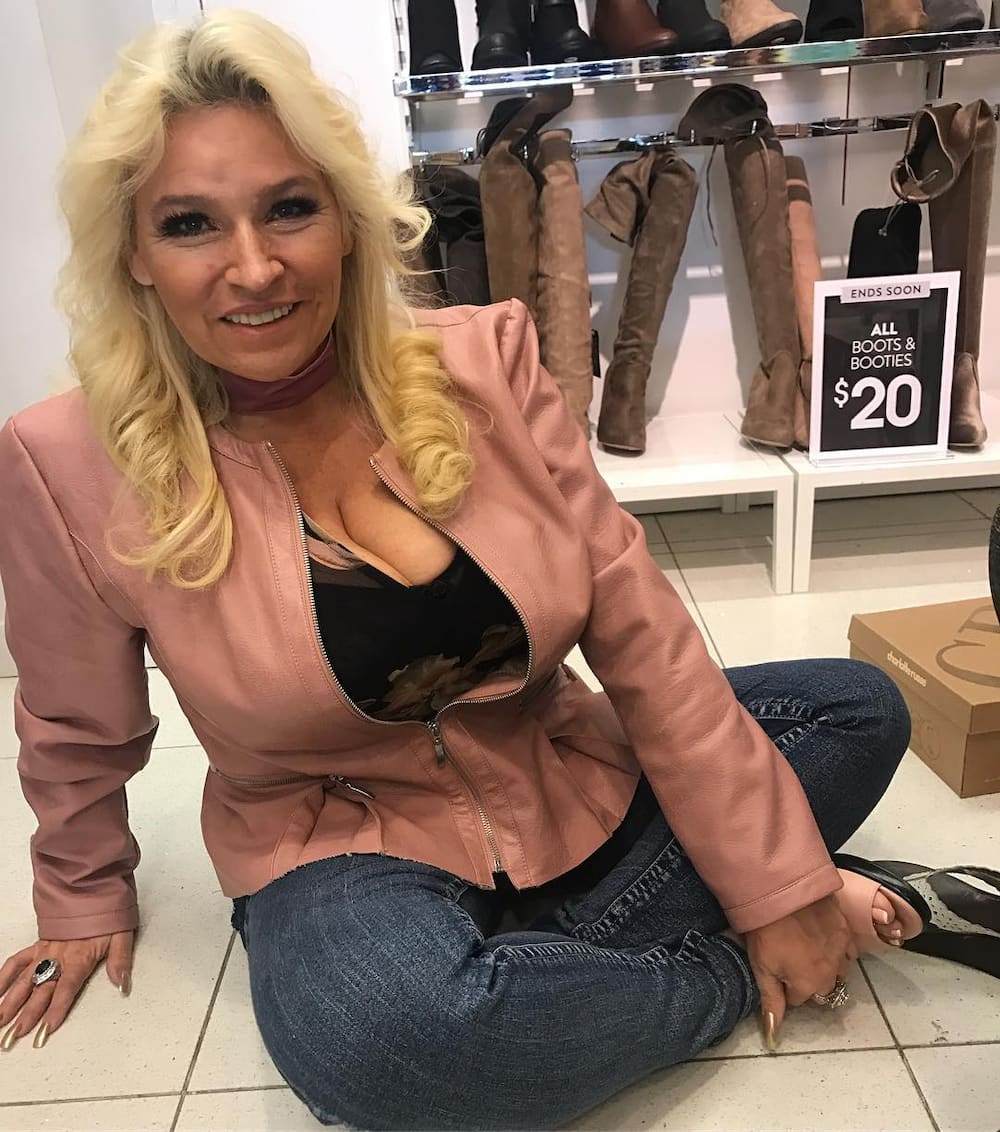 However, she had a son, Dominic Davis Smith, at the age of seventeen. Before hitching up with Duane, she was married to Keith A. Barmore. She has a daughter with Barmore named Cecily, who was born in 1993.
What kind of cancer did Duane Chapman have?
Throughout her life, she has experienced various difficulties. From controversies with Duane, an ex-convict, the tragic death of Barbara Katie Chapman on the eve of their wedding, and a custody battle over grandchildren. Though her diagnosis with throat cancer radically altered her life, it was not the last hurdle she confronted. So, sit back and let us explore more of her journey.
Beth's battle with cancer began in September 2017. At that time, she learned about her throat II cancer. Immediately after the diagnosis, she vowed to fight "like hell." After a period of remission, cancer returned on November 2018, and it discovered while doctors were removing a life-threatening blockage from her throat.
In December 2018, she returned to Colorado. During this period, she worked closely with her personal doctors and tried various alternative therapies to ease the pain, and despite her foray into alternative cancer treatments, Beth acquiesced to her physician's recommendation for chemotherapy. But during Mother's Day 2019, she announced that she had stopped chemo.
In April 2009, after experiencing breathing complications, she checked into a Hawaiian hospital. Upon admission, doctors found four liters of fluids in her lungs. As a result, they performed an emergency procedure to alleviate the buildup of pressure. In an interview with TMZ, the couple declined to provide specific details of her treatment at this time. However, friends and fans continued to wish her a speedy recovery.
READ ALSO: Naledi Chirwa biography: age, nationality, education, actor and video (fees must fall)
How did Beth Chapman die?
Unfortunately, her health got worse in June 2019 after she checked into Queens Medical Center ICU, Honolulu. Reportedly, she had another breathing issue leading to a choking emergency, forcing doctors to place her into a medically induced coma. Beth Chapman age at the time of her death was 51 years.
Beth Chapman other challenges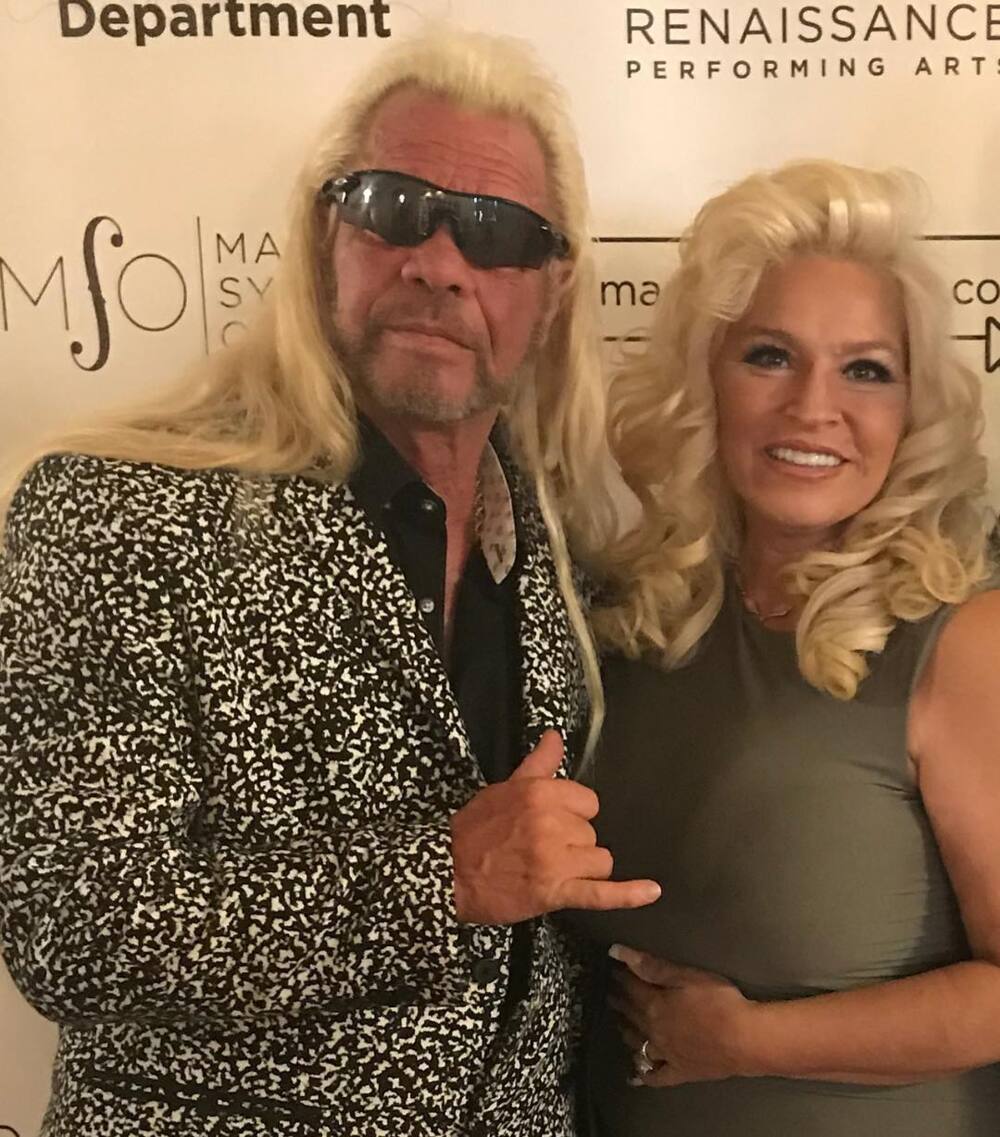 Here are a few more problems that she encountered.
Feud
While battling cancer, Beth feuded with Lyssa Chapman, her stepdaughter. As reported in the Entertainment Weekly, Lyssa's inability to visit her after surgery sparked the quarrel between the two in late 2017. Regrettably, though, the feud continued into May 2019 after she accused Lyssa of ignoring her in a tweet.
Hotel heist
While staying at LA's Luxe Hotel, Duane and Beth lost $5,000 from the hotel safe. Interestingly, the heist was unsettling as law enforcers remarked that no sign of forced entry was present. As a result, the media speculated that it was perhaps an inside job. Also, the couple did not lose any of their jewelry, creating more reason for speculation.
Death threats
In May 2012, an unknown person sent death threats via email to her and the entire family. Grippingly, the emails referred to acts of torture, rape, and murder. A few emails mentioned her young children and another alluded to massacring the Chapmans. In an interview with the Today Show, Beth confessed that the threats had unnerved her. In response, the couple reported to the FBI and vowed to prosecute apprehended perpetrators.
Beth Chapman trivia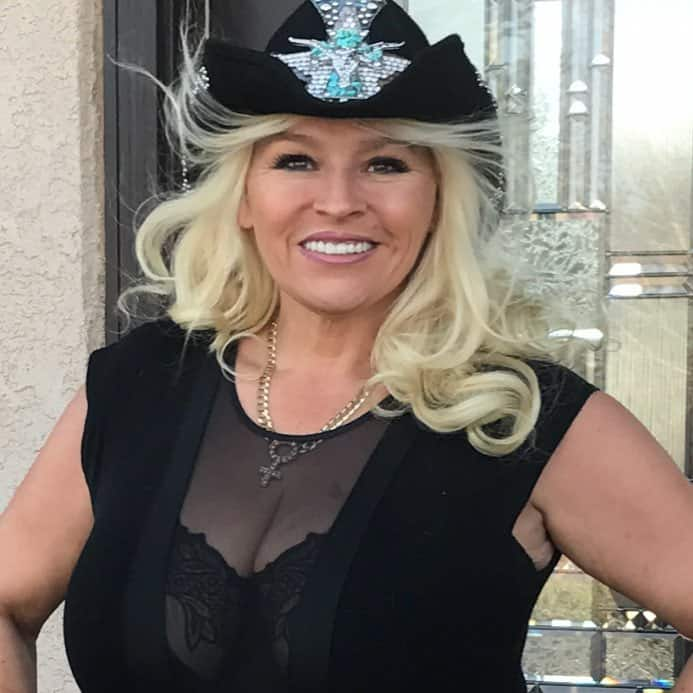 She and Duane met while she was still a teenager. At the time she met Duane, she was working at a grocery store. She had an unregistered gun in her pocket and a pending arrest warrant for unpaid parking fees. She was 19 and Dog was 35.
She charmed her way into Dog's heart by breaking records. She sat for the bail bondsperson test at 29 to gain Dog's attention. In turn, Dog recruited her as a bounty hunter.
She is Dog's fifth wife. Dog's previous wives include La Fonda Sue, Anne M. Tegnell, Lyssa Rae Brittain, and Tawny Marie.
Duane credits her for turning his life around. Before he met Beth, Dog was using drugs to cope with personal problems. After moving back to Denver, he lived at her place while abusing drugs. But she would not have any of that. So, she pressured him until he quit in 1997.
Certainly, Beth Chapman life was full of happy and sad times. However, she was highly respected, honored, and capable mother, woman, and wife. No doubt, those who know her will miss her. Presently, the funeral plans are ongoing in Colorado and Hawaii too.
READ ALSO: Kelly Khumalo biography: age, son, kids, husband, songs and Instagram
Source: Briefly News