Days are speedily counting down, and fans cannot help anticipating what is coming up on Imbewu The Seed this July 2019. This drama filled telenovela is highly entertaining for its dramatic scenes that will leave you craving for more. Stay ahead of other viewers with our in-depth highlights of Imbewu teasers.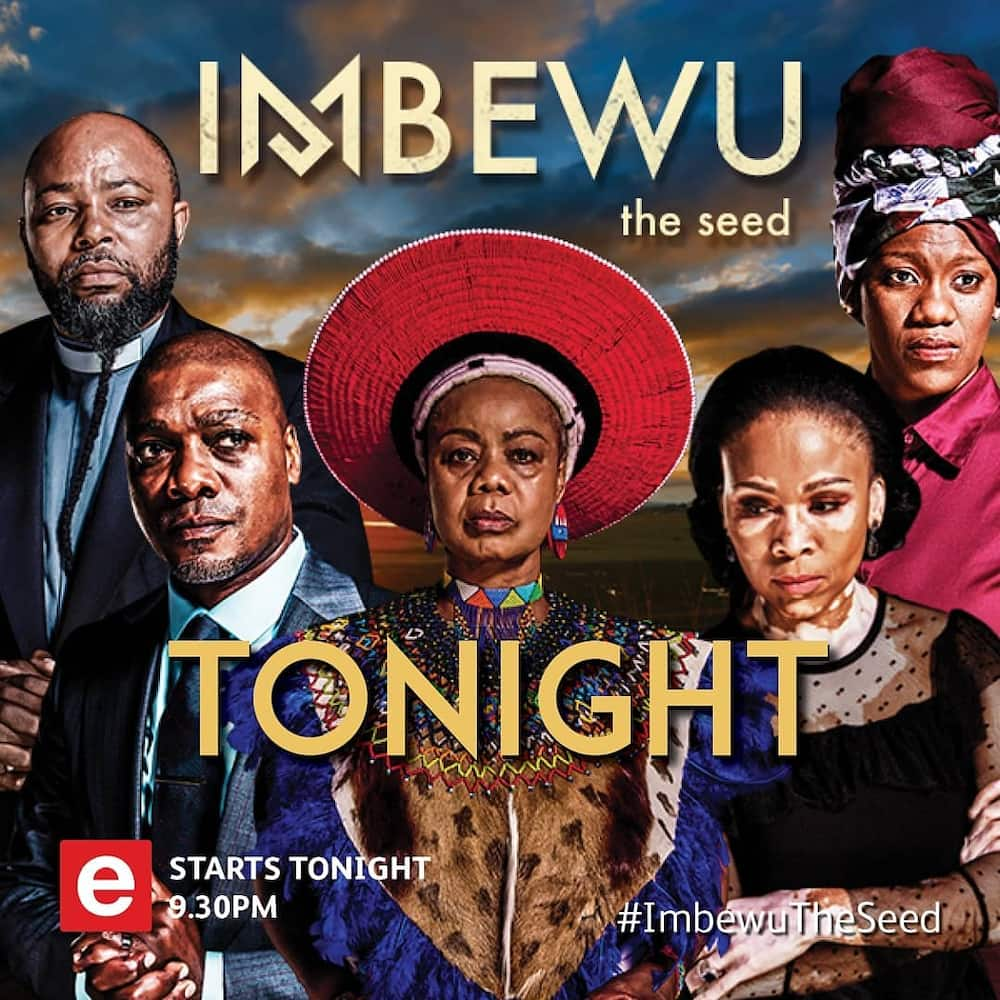 There is so much coming up on your screens with a lot of suspense carried forward from the exciting ending of June episodes. Imbewu stands out as the best South African drama series considering its steady fan base. From Imbewu The Seed episodes to the talented Imbewu The Seed cast and exciting turns and twists in the drama, these telenovela teasers for July 2019 are incredible.
READ ALSO: Generations Teasers: July 2019
Imbewu The Seed Teasers
What should we expect from Imbewu The Seed characters this July? Every day the drama gets better.
Episode 56
Monday 1 July 2019
Andiswa receives priced drugs from Mthunzi. MaZulu interrogates Andiswa and asks Zithulele to help him back home. Phunyuka resigns from Emsamo and Ngcolosi opens to Mazulu about getting Phunyuka a job which terrifies her.
Episode 57
Tuesday 2 July 2019
Zithulele and Sheleni conflict about Andiswa prompting Lindiwe to come up with a prove trap for Zithulele. Andiswa obtains drugs in exchange for a stolen watch. After Ngcolosi re-hires him, Phunyuka receives blessings from Zethu. The link between Nkululeko and Ngcolosi captures Zakithis's attention. Navin tactfully wins parents on a professional basis.
Episode 58
Wednesday 3 July 2019
Zakithi inquires about the cufflinks and attempts to know about the parents of Nkululeko. Ngcolosi is interested in Macingwane's council. Lindiwe starts befriending Andishwa with a secret plan. Navin and Shria conflict even as Mira advises Navin not to condone Shria's bossy behaviour.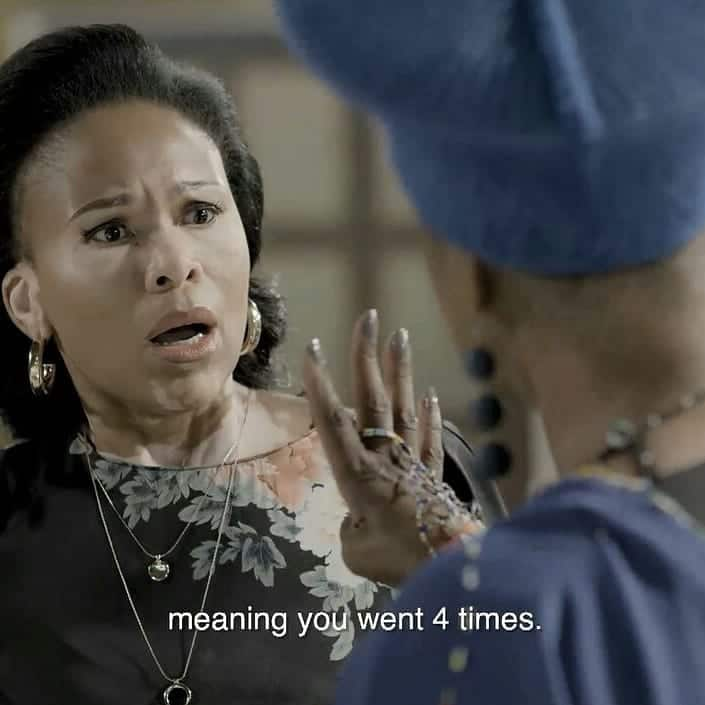 Episode 59
Thursday 4 July 2019
Zakithi is interested to know about the cufflinks from Ngcolosi. Zakithi breaks a secret to Zithulele that Nkululeko is a son to Ngcolosi, leaving her in disbelief. Dancing for Navin leaves Mira laughing. Zakithi checks into Maluju's financial record and identifies a cause of worry.
Episode 60
Friday 5 July 2019
Zakithi lies to make up with Nkululeko. Ngcolosi asks for Phunyuka's help in a mysterious task. Pranya is interested to learn about Mira's intent to hire Navin even as Mira denies having an affair with Navin. Nerupa comes in their defence, stating the two are not dating. Khanyo and Phakade showcase their concern for KaMadonsela following her recent collapse. Andiswa becomes a part of Lindiwe plan.
Episode 61
Monday 8 July 2019
Zakithi steals Nkululeko's cufflinks after getting him drunk. Ngcolosi asks Phunyuka to deliver a cash-filled briefcase. Lindiwe has a picture in which Andiswa is taking drugs. Navin displeased Mira to the point of tears. When Pranav confronts Navin, Mira surprisingly comes to his defence.
Episode 62
Tuesday 9 July 2019
Phunyuka wants to know about a cash-filled briefcase from Ngcolosi. Zakithi manipulates Nkuleleko to help her in stealing some documents. Andiswa drops Mthunzi from any further dealings. Zithulele maintains faith in Andiswa even as Lindi swears not to help Zithulele ever again. Navin is determined to brainwash Mira without her knowledge.
Episode 63
Wednesday 10 July 2019
Nkululeko accesses Ngcolosi and manages to steal the documents, slightly escaping the light. Ngcolosi questions Nkululeko about the theft. Mira is against Navin's dinner with family alleging it as a trap. Navin finally opens up to Mira about his messed up childhood.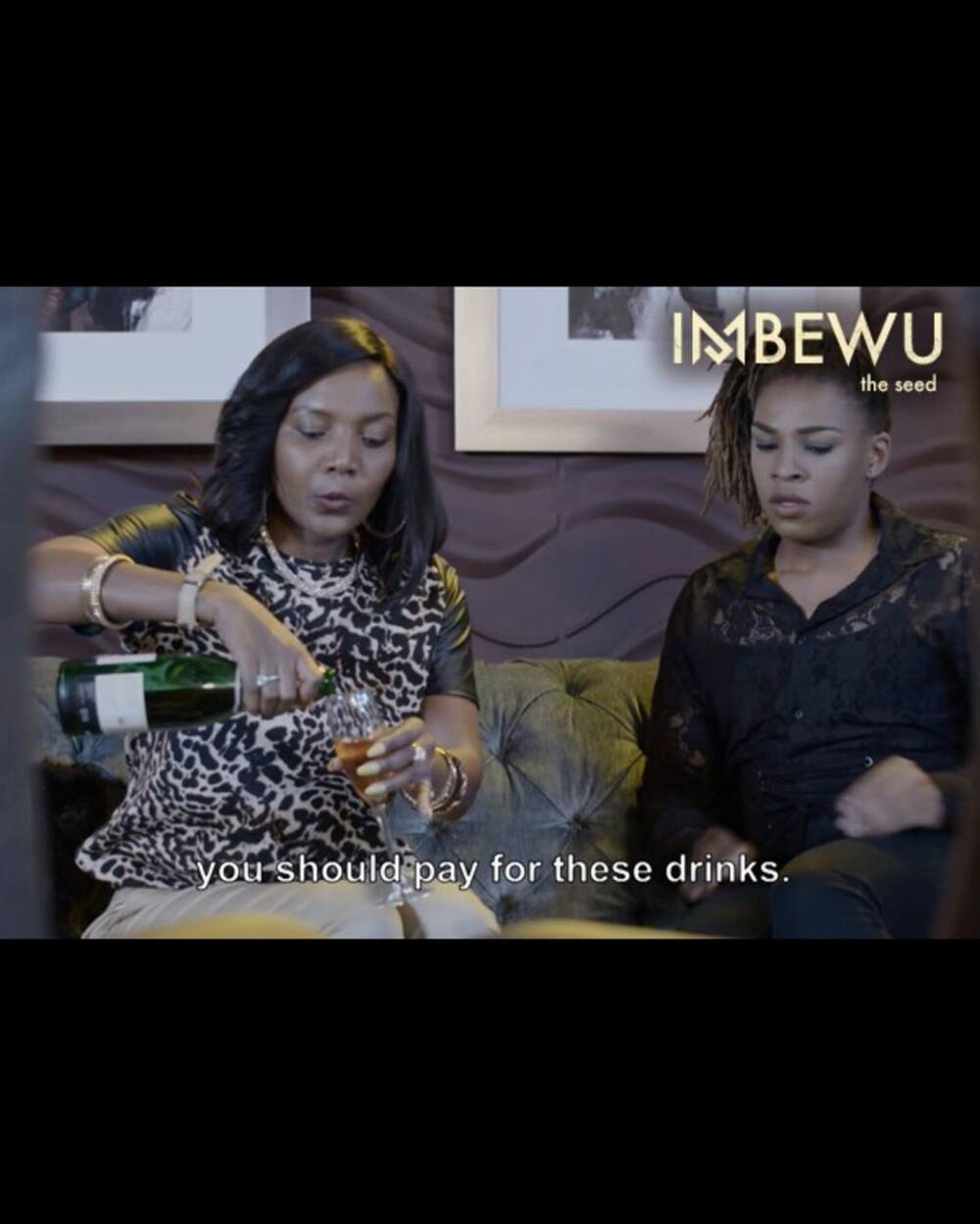 Episode 64
Thursday 11 July 2019
Zakithi boldly faces Ngcolosi about a contract related to some shares, which ended in getting Zakithi fired. Zithulele ends links with Andiswa on discovering that he stole the watch and gave it to Mthunzi. The secret affair between Navin and Mira finally surfaces. Nerupa questions Pranav's intent to end the contract with Navin.
Episode 65
Friday 12 July 2019
Zakithi finally discovers the happenings with her stolen watch. The dead father coming to Phakade is a disturbing vision prompting him to seek Macingwane's council. KaMadonsela helps with the interpretation. Pranav faces Mira about her lies.
Episode 66
Monday 15 July 2019
Phakade summons MaNdlovu on the death of his father. Meanwhile, Zithulele warns Mthunzi against his return. Andiswa also received a warning to keep a distance from Zithulele. While trying to comfort Mira, Nerupa offends her.
Episode 67
Tuesday 16 July 2019
Ngcolosi discovers an old letter written by the father whom he never knew. Mthunzi sends Zithulele some threatening messages. Zithulele alleges to Andiswa that it is Mthunzi that covered Emsamo with drugs. Mira distrusts Shria and Nerupa accuses her of trying to help Navin conceal his true self.
Episode 68
Wednesday 17 July 2019
Ngcolosi becomes jealous when MaNdlovu presents Phakade with an heirloom obtained from his father. Phakade has yet another dream, and KaMadonsela finds about it. Pranav accuses Navin of watching him. Navin opens to Mira concerning her demanding nature.
Episode 69
Thursday 18 July 2019
Phakade is desperate for an answer about his dream. Macingwane also receives a vision of Zithulele. Phunyuka is among those that found about Mthunzi's threat to Zithulele. Shiria unveils Mira's plan to have an affair with Navin.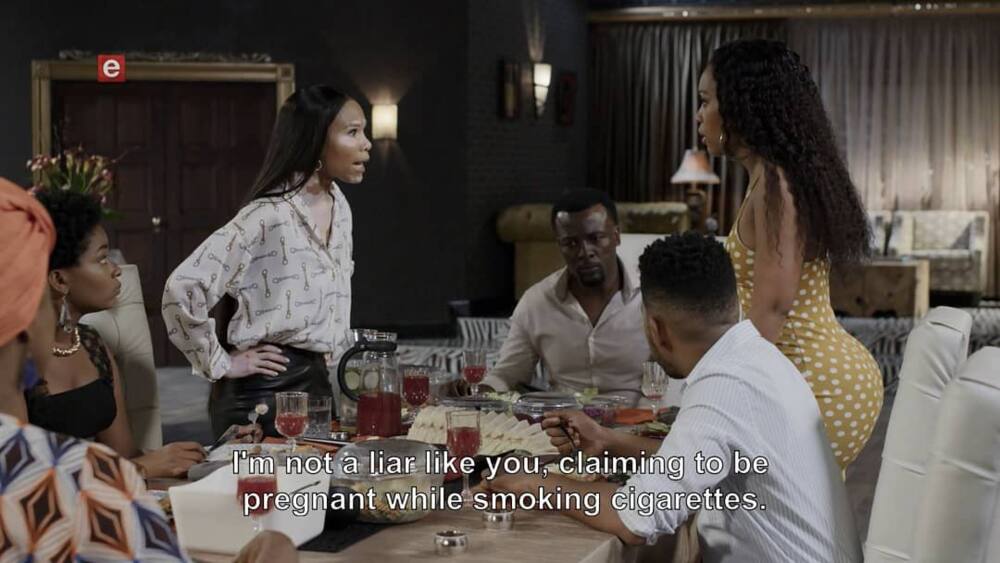 Episode 70
Friday 19 July 2019
While Zithulele is seeking Andiswa, he receives a warning from Phunyuka about a shady man. Phunyuka saves Zimele from an attack. Navin rejects Mira's attempt to start sex. What does the Rampersad find out about Mira?
Episode 71
Monday 22 July 2019
Futhi lands on a contract, and he tells Phakade who thinks low about it. MaZulu discovers that Phunyuka is dating Nomfundo, and he then played a part in saving Zithulele. Mira confronts Navin who is ignoring her.
Episode 72
Tuesday 23 July 2019
Phakade unveils his plan of claiming Zithulele as a son. Phunyuka and Nkululeko are in a rocky relationship. Phunyuka's return displeases Zakithi. Andiswa faces rejection from Zithulele, but upon his death, Zithulele remains devastated. Mira is still sexually insistent in Navin.
Episode 73
Wednesday 24 July 2019
Phunyuka and Nkululeko are in a feud. Zithulele dreams about Andiswa. Detective Dubazane spoke about Andiswa's poisoning, and MaZulu faces arrest. Nerupa's concern about Mira drives an investigation on Navin concerning her recent change.
Episode 74
Thursday 25 July 2019
Futhi informs Zakithi about the contract. KaMadonsela brings Phakade a woman, and MaZulu asks Phakade to lead the ceremony. Buhle covers for Mira and Navin's first sexual encounter.
Episode 75
Friday 26 July 2019
Zithulele is ready to be Phakade's son. Phakade turns down the woman. Zakithi warns Zakithi about Nkululeko. Navin is annoyed when he unveils that Mira compares him with Adam in her diary. In the process, he slaps her hard.
Episode 76
Monday 29 July 2019
KaMadonsela levels apologies to Phakade. Nkululeko is impatient on Zakithi. Navin asks Mira to dumb her past even as Mira remains devoted to him. Thusheleni surprises Mira about Navin's Emsamo outburst.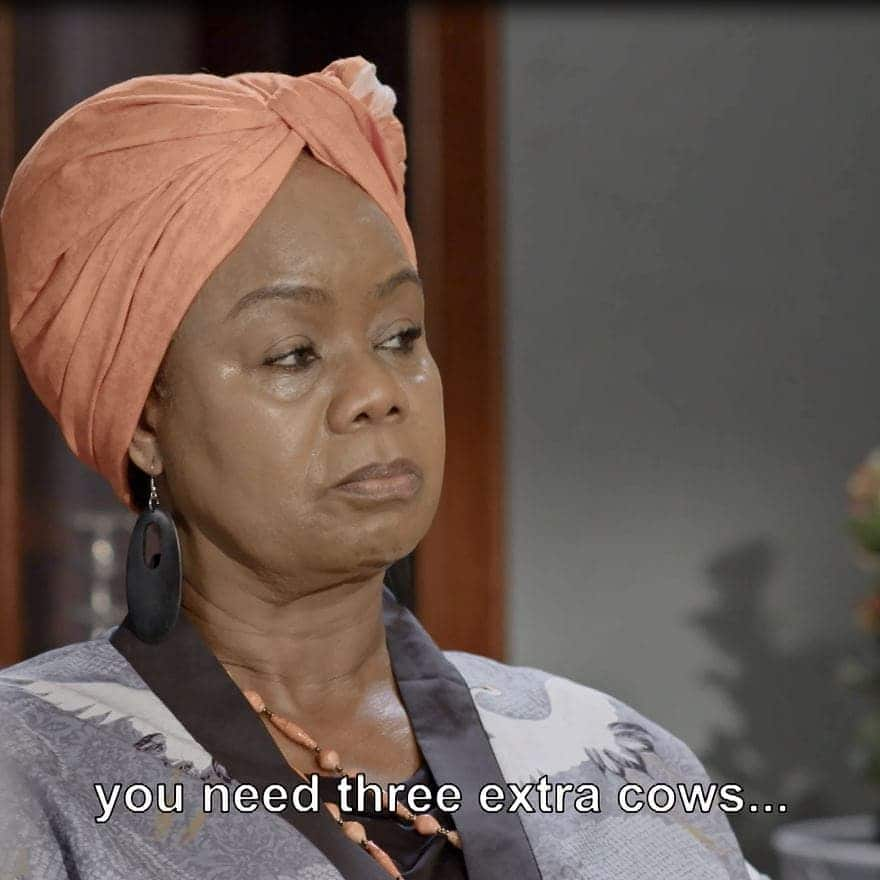 Episode 77
Tuesday 30 July 2019
Ngcolosi confirms his allegiance as a son to Zithulele. Phakade bars Ngcolosi from Imbeleko. Zakithi receives a surprise romantic dinner from Nkululeko. In a surprise, Mira discovers Navin owns a gun. Navin is opposed to Mira attending a family vacation.
Episode 78
Wednesday 31 July 2019
Phakade is stranded on the next course of action. Tension escalates in Ngcolosi household. Phakade fights Maluju and calls for support from Zithulele. Futhi tells KaMadonsela about Phakade's statement stating that Zithu will own the shares.
READ ALSO: Generations Teasers: August 2019
Imbewu is a must watch telenovela series this July 2019. Stay tuned every weekday at 21:30 on e.tv and 22:15 on eExtra for endless twists and drama around the shared Imbewu teasers. The full episodes will blow your mind away!
READ ALSO