Paris Olympic games 2024 preparations are underway, and the relevant organizing committees are doing everything possible to ensure that it all comes to pass. On their part, athletes in every area of sport are busy keeping fit with their eyes fixated on the top prize. But, did you know that there is a group of athletes who are bubbling and overflowing with joy because their sports category has just been approved for inclusion in the forthcoming competitions.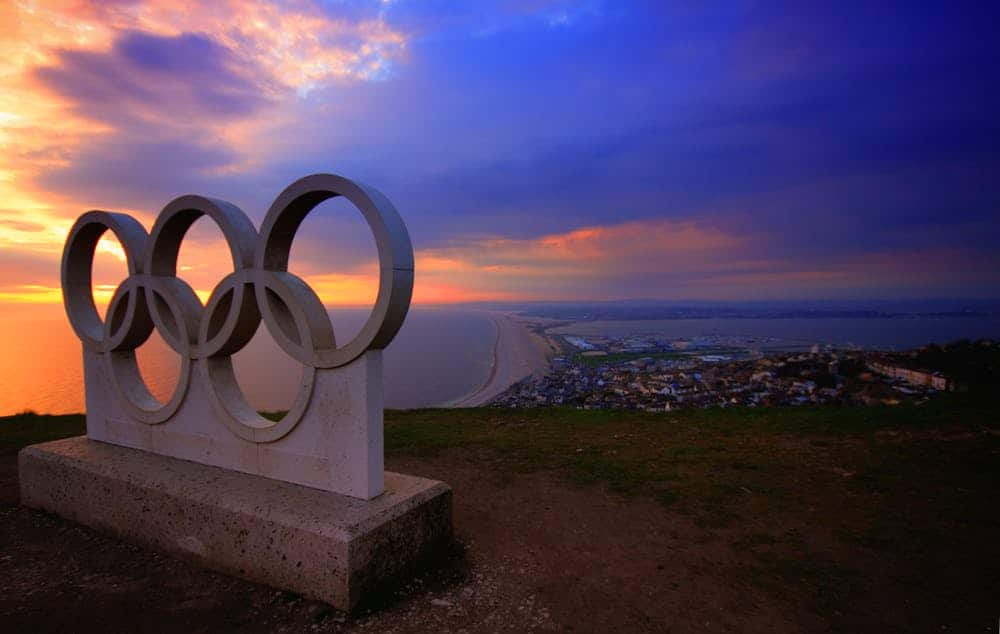 Who ever imagined that dancing would one day be listed as a competitive activity at the Olympic level? Well, The International Olympic Committee (IOC) on June 25th 2019 approved for the provisional inclusion of Surfing, skateboarding, breaking and sport climbing on the Paris 2024 Olympic sports schedule. And, so, just in case you had lost interest in watching Olympics because of its seemingly monotonous nature, then these four additional events should give you a good reason to follow the 2024 edition.
Earlier on, sport climbing and breaking both featured as medal events in October 2018 at the Youth Olympic Games Buenos Aires, but Surfing and skateboarding will feature for the first time on an Olympic schedule next year in Tokyo Japan. Sport climbing will also debut in the Japan event.
In a statement, Tony Estanguet, the Paris 2024 Olympic president said,
"I am delighted with the IOC Session's vote in favour of our proposal to include breaking, sport climbing, skateboarding and surfing on the Paris 2024 Olympic Games programme,"
Where will the Olympics be in 2024?
Host city: Paris in France
Opening date: July 26th
Closing August 11th
Venue: Stade de France
READ ALSO : AFCON 2019: DR Congo pose for selfie with Salah after Egypt defeat
Is break-dancing going to be in the Olympics?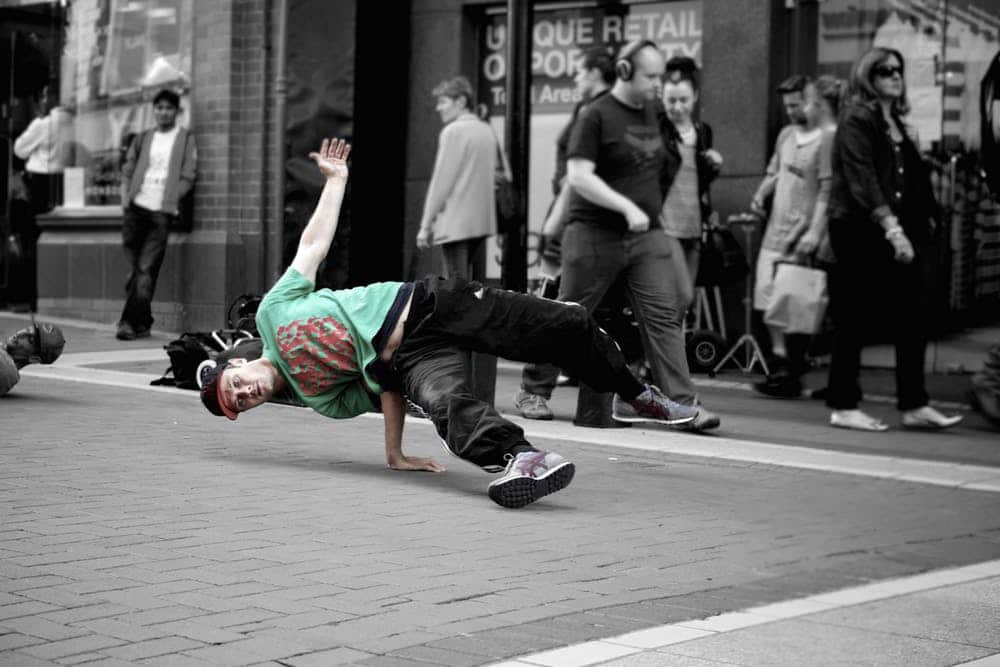 This is an athletic street dance that manifests in four main types of movement, namely, freezes, down rock, top rock and power moves. Breaking is aligned to songs that contain drum breaks more so in the funk, hip-hop and break-beat genres.
Upon the request from Paris officials and the IOC executive board, IOC members temporarily added breaking to its programme as we wait for the final verdict in December 2020.
After its inclusion on the provisional list, it means that breaking is just one step away from the 2024 Olympics and now the organizing officials can look around for a suitable Paris street venue.
Its medal debut took place at the Buenos Aires Youth Summer Games, and now, all eyes are looking to see how it plays out in France. In the Paris Olympic event, each of the (men's and women's) medal events will have sixteen athletes.
Sport climbing Olympics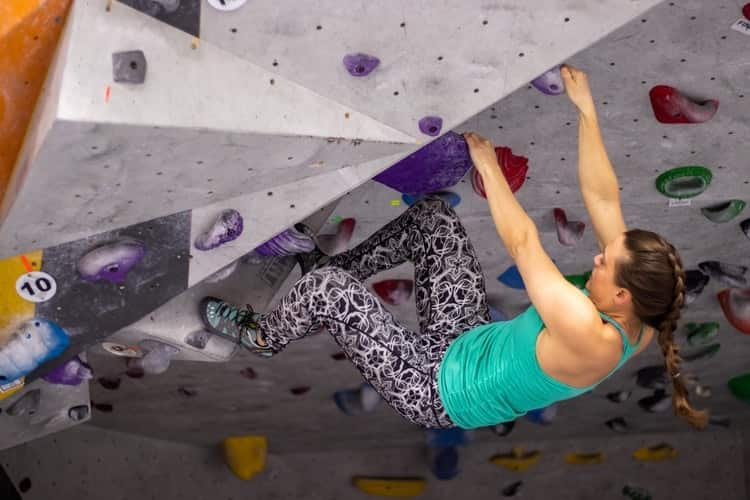 This is another form of rock climbing that lays more emphasis on endurance, strength and one's gymnastic technique and ability. While at it, the climber relies on the permanent anchors that are fixed to the rock for his or her safety. Accordingly, a rope is professionally attached to the climber and then hooked or clipped into the anchors to hold them back in case of a fall. This is unlike the traditional practice where climbers hook detachable protection as they climb.
Today, the prevalence of climbing walls and gyms has given more climbers the option of entering the sport through indoor climbing other than outdoor climbing. Therefore transitioning from indoor climbing to sport climbing will be easy because the equipment and techniques that are used for indoor climbing are closely related to sport climbing.
Following the new clue that Sport Climbing and the three other games may feature in the 2024 Paris games, fans and athletes have been captured gesticulating Eiffel Towers with their hands as a way of lobbying for the inclusion of the game in the 2024 games.
The Sport Climbing debut will take place beginning 4th to August 7th 2020 in Tokyo at the Aomi Urban Sports Park.
And the Tokyo 2020 tickets can be found here.
READ ALSO : Update: Usain Bolt did not tell Caster Semenya to accept testosterone rule, move on
Olympic skateboarding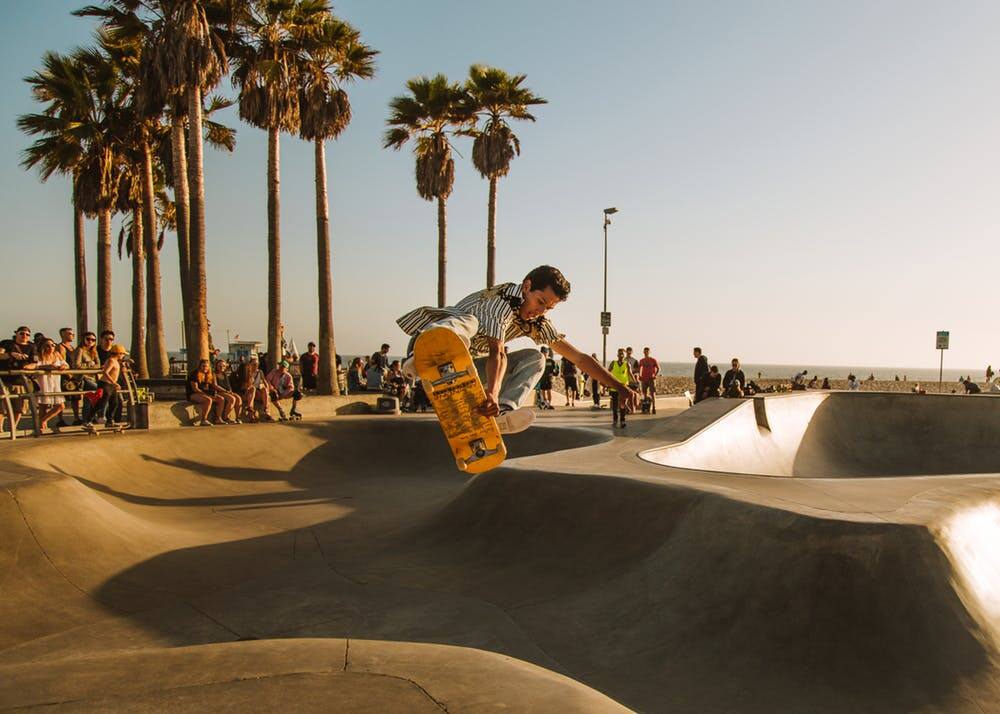 This is an action Sport in which the athlete performs tricks while riding on a skateboard. Skateboarders have shaped the activity over the years as a
Form of art
Recreational activity
Form of entertainment
Method of transportation
Results from a survey done in 2009 reported that 11.08 million active skateboarders were generating an estimated 4.8 billion dollars in annual revenue. These impressive figures presented this as a viable sport deserving attention after which it was listed for representation in at the 2020 Tokyo Summer Olympics. It is one of the games that were listed for this event without any guarantees of its return to the programme in the future years. It's recent inclusion on the provincial 2024 Paris programme, therefore, comes as good music to the participant's ears.
In the recent past skate parks have been specifically built for aggressive skaters, freestyle BMXers, skateboarders and scooters. This followed the trail of damage that the activity was seen to be causing on steps, curbs, stone works, plazas, parks and benches.
Is surfing going to be in the 2020 Olympics?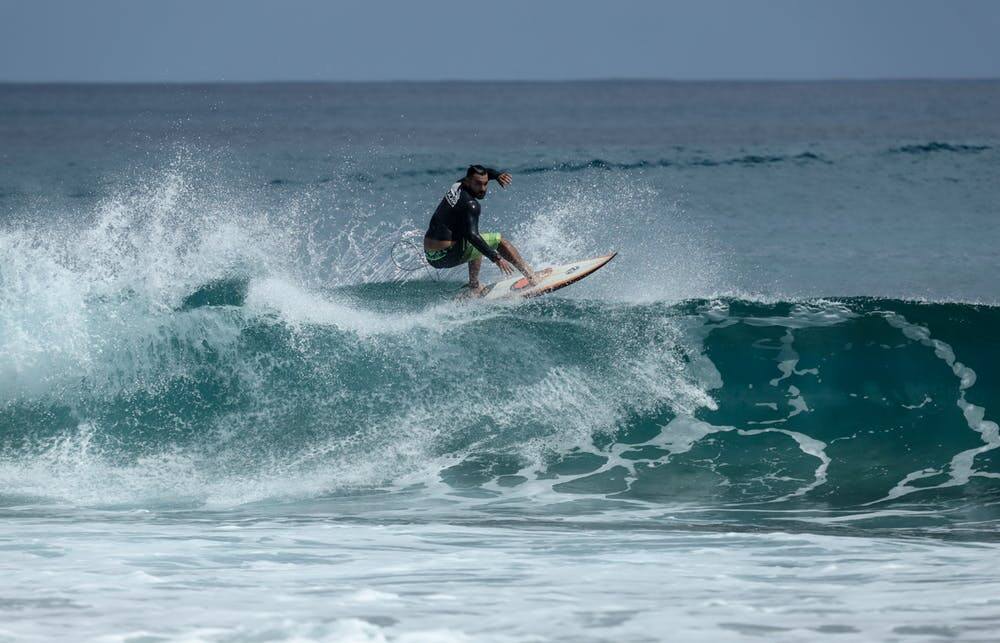 This is a water surface activity in which a surfer rides on a fast-moving wave towards shore. Apart from the standing waves that can are found in rivers and lakes, the ideal place for competitive Surfing is the ocean. Artificial waves from wave pools and boat wakes can also be used for Surfing.
Surfing basically means riding a wave irrespective of whether a board is involved or not. Today though, Surfing is defined more in the context of the person riding a wave while standing on a surfboard – also known as stand – up Surfing
The stand-up Surfing comes in three main subdivisions namely
They have major differences, particularly in their length, board design, the style of riding and the type of wave that the surfer rides.
Before 2024, Surfing will make it debut in the Tokyo, Japan's 2020 summer Olympics
In the Paris Olympics, Surfing will take place out of the capital most likely in Biarritz, a southwestern French city.
In a statement, Olympics organizing committee said:
"Paris 2024 will choose a venue offering natural waves, as France boasts several well-known surfing spots on its Atlantic coast and in its overseas territories,"
The Surfing Association President Fernando Aguerre also added that the Indian Ocean, the Caribbean and French Polynesia could as well be proposed.
Of all the four newly proposed Paris Olympic Games 2024 games, there is no doubt that many young guys are pitching for Skateboarding and break-dancing to see how these two athletic disciplines are represented at that level.
READ ALSO: