Many South Africans have been complaining that their airtime or data keeps disappearing even when they do no use their phones. Mybroadband.com recently conducted a test to put this long claimed phenomenon to the test.
Jan Vermeulen from My Broadband purchased new sim cards from Vodacom, MTN, Cell C and Telkom mobile. These sim cards were then placed into Samsung Galaxy S7's.
Vermeulen switched all of the phones mobile data settings off and made sure the phones could not connect to the mobile data network of the various providers. The phones were left on a reliable wifi network.
All four phones were loaded with airtime as follow: Vodacom R12.00; MTN R10.00; Cell C R10.00 and Telkom Mobile R10.00. The phones were left to their own devices with absolutely no user intervention that could use data. The results were shocking.
According to a report by Capetalk.co.za Vermeulen reported that nothing happened on the Vodacom, Cell C and Telkom Mobile phones but the MTN sim card showed a steady decline in airtime. After 10 days the other sim cards still showed the original amount of airtime but the MTN sim card had dropped to R4.60.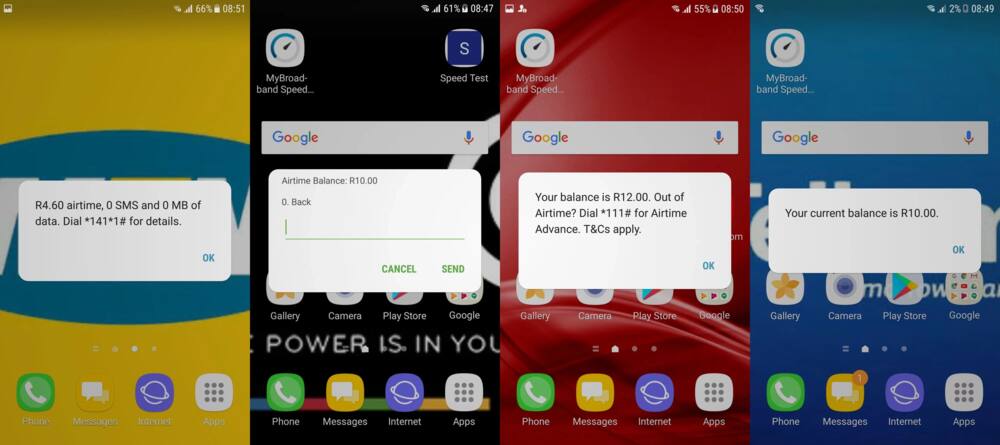 The test was conducted again with a different set of phones and the results were once again the same. When asked to comment MTN said that users were charged to connect to their LTE network. The network claims that they did not know that their competitors did not use this practice and said it would rectify the practice within 30 days.
Have you ever been the victim of disappearing airtime or data? What should MTN's punishment be for this practice? Please let us know.
To stay up to date with the latest news, download our news app on Google Play or iTunes today