The homely vibes that South African soap operas create, as well as the sense of humour that trails each of the episodes, have formed part of the reasons why no one wishes to miss out any teasers. Interestingly, viewers' attentions become so glued to the television screen that any attempt to cause distractions can lead to something else. Here are the highlights of Game of Love teasers, and like you can always predict, it meets everyone's entertainment needs at its peak.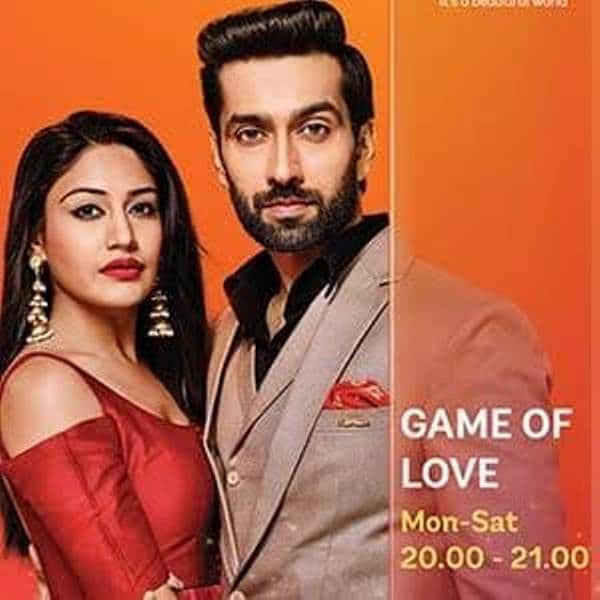 Among other things, one unique feature that sets teasers for Game of Love apart is the privilege of watching two episodes every day from Mondays to Saturdays as against single episodes that other soapies have. After the first episode aired on Saturday, the 1st of September, 2018, the teasers have been greeted with many feelings of acceptance and the determination of never to miss an episode by the viewers.
Game of Love July 2019 teasers TVSA
Game of Love Indian movie is a story that revolves around three brothers, Shivaay, Rudra, and Omskara who are descendants of the Oberoi business family, a powerful and affluent for that matter. Despite their closeness, each of them has succession plans in the offing, but with their differing opinions, goals and views about love, what is not sure is whether it would stand the test of wealth or not. Here are the highlights of what you should expect in each of the episodes in Game of Love Starlife for this month.
Episode 474 - Monday, the 1st of July, 2019
As each of the memorable things of the Oberois gets auctioned, everyone gets emotional while Shivaay waits for the fund transfer. Also, the aide of Veer rises to bid for the possessions that are being auctioned.
Episode 475
In the Game of Love for today, Shivaay manages to purchase the mansion of Oberoi even though he later proves Svetlana wrong after she reveals the secret of Kalyani Mill. But why did all these happen? Find out from today's episode.
Episode 476 - Tuesday, the 2nd of July, 2019
ShiOmRu unites the family by pulling down the partition while Shivaay speeds his car towards Veer after locating him at the other side of the street. Find out what Shivaay's next action is from today's teaser.
Episode 477
Shivaay is not comfortable with the idea of Valentine's Day celebration and airs his disinterest. Also, Anika makes an effort to track Veer but ends up being caught in a vexed situation.
Game of Love Teasers - Wednesday, the 3rd of July, 2019
Veer instils fear in Anika after cornering her, and while Anika tries to escape from Veer, she comes face to face with Shivaay. So, you need to find out whether Shivaay rescues her or not in today's episode.
Episode 479
Shivaay murders Anika on Valentine's day out of intoxication, leading to an assembly of the media in his house to question him on the whereabouts of Anika.
Episode 480 - Thursday, the 4th of July, 2019
About the time of Shivaay's arrest for Anika's murder, a police officer ushers her into the house. Afterwards, Shivaay makes up his mind to expose her since he believes that she is a fraudster.
Episode 481
After the look-alike of Anika passes all the tests from Shivaay, he and Veer decide to clear their doubts by digging up Anika's grave.
Episode 482 - Friday, the 5th of July, 2019
Anika regains her consciousness and then, narrates how she connived with Shivaay to mislead Veer about her death to Om and Rudra.
Episode 483
ShiOmRu rejoices after Anika succeeded in tricking Veer into joining hands with her, but Veer later assigns a dangerous task to Anika.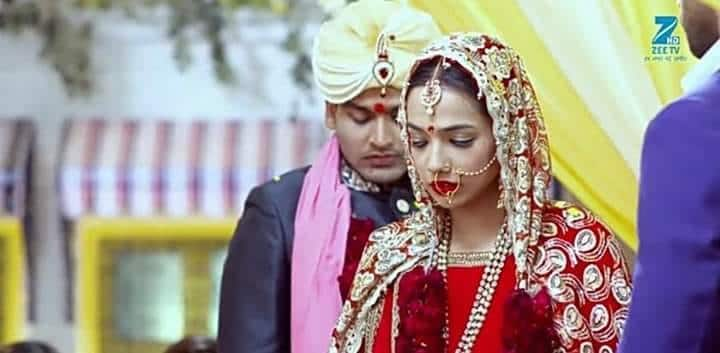 Game of Love Teasers - Saturday, the 6th of July, 2019
The Sangeet ceremony kick-starts with a performance from ShiOmRu, and in the process, Veer signals to Anika so she could loosen the stage's backdrop screws. Later, ShiOmRu becomes high as Veer increases the magnitude of their drinks with bhaang.
Episode 485
Anika becomes shocked after Veer tells her that Soumya is his aide while Gauri, Bhavya, and ShiOmRu are shattered after Anika shares the same information with them.
Episode 486 - Sunday, the 7th of July, 2019
It was a shock to ShiOmRu and their partners after they got to know that Svetlana, Tia, and Soumya are sisters. Then, Anika teaches Bhavya and Gauri how to walk the way she does while Jahnvi misses Tej's absence at the wedding rituals.
Episode 487
As Shivaay's party was ongoing, the police ruin everything after barging in. Then, as the police attempt to arrest Pinky Singh Oberoi, Shivaay's mother, he loses his temper.
Episode 488 - Monday, the 8th of July, 2019
Because of Roop's reunion with the Oberois made possible by Shivaay, Soumya is annoyed. Later, Veer reveals something that shocks everyone.
Episode 489
Seeing how the Oberoi women show their sexy moves as 'Laila Main Laila' tune plays, Shakti, ShiOmRu, and Tej are left wide-eyed. Find out whether they will stop them or not from today's episode.
Episode 490 - Tuesday, the 9th of July, 2019
After Veer sets a dangerous trap for Shivaay, unfortunately, things did not go the way it was planned. Roop misleads Jahnvi and Pinki concerning Tia.
Episode 491
Veer finds out that Shivaay has hidden Tia somewhere and later asks Anika to try and convince Shivaay so that Tia could be taken out of the house. Anika and Shivaay are stunned with the way Tia is kidnapped
Episode 492 - Wednesday, the 10th of July, 2019
Anika and Shivaay rejoice after Svetlana was successfully fooled while Tia regains her consciousness. Then, Shivaay questions her over the reason why she visited him, but whether Tia tells the truth or not is worth finding out from today's teaser.
Episode 493
Bhavya, Gauri, and Anika question a kid on who his father is after seeing him dancing alone. Then, as soon as they got to know that his father might be one among ShiOmRu, they went weak at the knees.
Game of Love Teasers - Thursday, the 11th of July, 2019
Veer hopes that the life partners of ShiOmRu would confront them for the kid, but something else was done which they never expected. So, Veer works out his plan B.
Episode 495
Tej reveals the motive behind his conniving with Veer to ShiOmRu while Bhavya, Gauri, and Anika hide Aryan underneath a trolley. But, will ShiOmRu get to know about this?
Episode 496 - Friday, the 12th of July, 2019
Veer trickily makes Aryan to sit inside the firewood that was supposed to be for Holika Dahan while Rudra becomes shattered after the pandit exposed the secret of how he got paid by Soumya to organise their fake marriage.
Episode 497
On the event of Holi, Anika plans on how to distract ShiOmRu, and Veer intends to execute a big plan as the Oberois are in the mode of celebration.
Episode 498 - Saturday, the 13th of July, 2019
ShiOmRu and their partners are saturated in the colours of Holi while Anika and Shivaay get their emotional feelings activated.
Episode 499
After celebrating Holi ShiOmRu together with their better halves, Veer and Soumya become drunk and reveal some powerful secrets
Episode 500 - Sunday, the 14th of July, 2019
As ShiOmRu works against Soumya with an effort to discover her motive, Veer tries to frustrate the function with his sinister move.
Episode 501
The motives of Soumya plays out to Shivaay while ShiOmRu was totally dumbfounded as they were addressed by a young boy as his father.
Episode 502 - Monday, the 15th of July, 2019
When Rudra was questioned about the kid by the media, he got petrified, and later, Shivaay does unimaginable things to ensure that Rudra is saved from the humiliation.
Episode 503
After Veer got deceived by Anika, she got to know about his plan, while ShiOmRu scolded Soumya because she betrayed the Oberois. So, you need to find out whether she admitted the truth or not.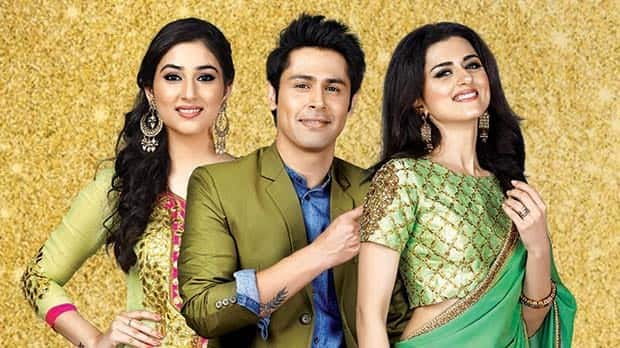 Game of Love Teasers - Tuesday, the 16th of July, 2019
Veer commands Anika to go in search for Soumya and threatens that Shivaay would be killed should she fail to do so. Do you think Anika would accomplish the task? Watch today's teaser.
Episode 505
As Veer threatens Anika, the latter is left in a dilemma, and she ends up finding Soumya while Rudra throws a party with his brothers to celebrate his last moments as a bachelor.
Episode 506 - Wednesday, the 17th of July, 2019
Anika executes Veer's evil plan on his behalf against Bhavya to save the life of Shivaay but find out from the teaser today if she eventually stops the marriage of Rudra and Soumya or not?
Episode 507
Anika refuses to inform Shivaay of Rudra's marriage ceremony with Soumya instead of Bhavya. Then, at the end of the wedding, Svetlana unveils her plan, which leaves the Oberois shocked.
Episode 508 - Thursday, the 18th of July, 2019
The revelation of Svetlana's treacherous plan was a shock to the Oberois while Omkara and Shivaay laughed out loud so much that they got unaffected by everything she said.
Episode 509
Shivaay shocks everyone after revealing the way Anika faked her death. Then, Svetlana has another dangerous plan hidden from everyone.
Episode 510 - Friday, the 19th of July, 2019
Bhavya and Rudra carry out the post-wedding rituals while Roop tells Veer about the puzzle behind Kalyani mills. Also, Shivaay feels tensed with the thoughts of Veer and Svetlana's plans.
Episode 511
Roop narrates to Veer the real story behind the murder of Mr Kapoor. He is also thrilled after he gets to know about how Oberois would be framed based on the evidence.
Episode 512 - Saturday, the 20th of July, 2019
Shivaay informs the media concerning the evil acts of Veer with the evidence. Then, Veer goes to steal the evidence at the mansion.
Episode 513
As police hold Veer in their custody, the Oberois celebrate, but then, Shivaay gets to know about the relationship of Veer and Roop.
Game of Love Teasers - Sunday, the 21st of July, 2019
Concerning the ploy of Roop, the parents of ShiOmRu, at midnight, visit Kalyani mill, and Shivaay is perplexed to see the Oberois there.
Episode 515
An extremely-shocked Shivaay challenges his elders on the murder of Mr Kapoor. The parents of ShiOmRu are terrified as Roop supplies pieces of evidence to prove that they are the real murderers of Mr Kapoor.
Episode 516 - Monday, the 22nd of July, 2019
The original identity of the foreman leaks out to Shivaay. Then, he gets Anika blindfolded and brings her to where her father lives.
Episode 517
Shivaay lets Anika know about the death of her father and makes a vow to locate her sister. Anika gets a pleasant surprise from him. Then, Roop shares some revelations that touch the heart with Shivaay.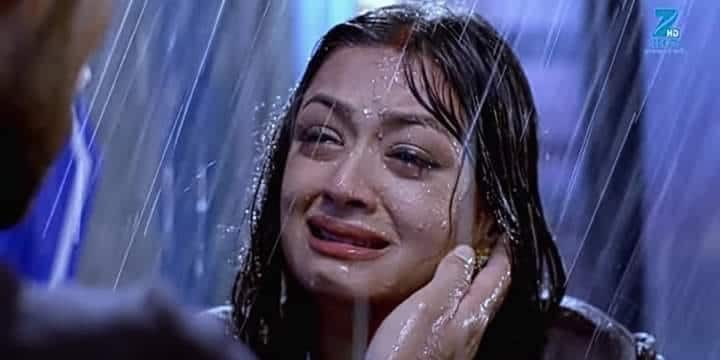 Episode 518 - Tuesday, the 23rd of July, 2019
Shivaay refuses to tell his family the truth concerning Anika's father. Then, Pinky seeks for Anika's forgiveness based on how she troubled her in the past after many emotional apologies.
Episode 519
Roop lets Shivaay know that she has placed a fake suicide note from Anika's father's in the cupboard of the bereaved and then challenges him to make sure that she stops reading it.
Episode 520 - Wednesday, the 24th of July, 2019
After Shivaay got trapped by Roop in a bungalow, Roop instructs her henchmen never to let go of him while she goes after Pinky and threatens her, but do you think Shivaay will escape? Watch today's teaser.
Episode 521
A sick Veer wakes up as they were going to the hospital with the police and escapes. Then, he goes on to kidnap Anika, but what do you think Shivaay would do now?
Episode 522 - Thursday, the 25th of July, 2019
Anika rains lots of abuses on Veer and also condemns him for having the gut to kidnap her while Shivaay becomes worried over Anika and unfortunately ends up in a car accident.
Episode 523
Pinky attacks Roop with a gun pointed at her. However, Anika makes an effort to escape from the trap of Veer, but find out whether she succeeds or not.
READ ALSO: The River Teasers: July 2019
Game of Love Teasers - Friday, the 26th of July, 2019
As Anika is in an unconscious state, Veer drops her back home based on the instructions of Roop while Omkara and Rudra are caught by the bodyguards of Roop in their attempt to approach Shivaay.
Episode 525
Roop lets Anika know the truth behind the death of her father and also goes on to provoke her against Shivaay. But then, Rudra, Omkara, and Shivaay try to foil the evil plan of Roop.
Episode 526 - Saturday, the 27th of July, 2019
Rudra appears like a pandit, while Shivaay gets ready to remarry just to lay hold on the evidence from Roop. However, Anika becomes shattered as she witnesses this.
Episode 527
Roop encourages Anika to file a complaint against Shivaay's family, while she puts forth a threat to Shivaay on getting married to the bride so there would be an exchange of proofs.
Episode 528 - Sunday, the 28th of July, 2019
As Shivaay gets beaten to a pulp by Veer, Anika pays a visit to the police station to lodge a complaint against the Oberois, but do you think they would be arrested?
Episode 529
Roop takes on the form of Anika and tenders the proof against the Oberois. Then, Anika makes up her mind to leave Shivaay, while Roop receives a piece of shocking news.
Episode 530 - Monday, the 29th of July, 2019
The arrest of Shakti and Tej left Shivaay and other family members helpless while Pinky over-speeds out of distress, all to end up in an accident.
Episode 531
Shivaay is determined to challenge Anika as Pinky is in a state of coma. He is happy to see Shakti and Tej back from jail.
Episode 532 - Tuesday, the 30th of July, 2019
Destiny leads Shivaay and Anika to meet once again while Viraj connives against Shivaay and ensures that Anika becomes a weapon to defame him in front of everybody. What do you think his plan could be?
Episode 533
Anika is perplexed to witness Shivaay with his newly-married wife and other members of the family. Viraj defames Shivaay in front of the media and walks the slope with Anika.
Episode 534 - Wednesday, the 31st of July, 2019
Shivaay attacks Viraj violently and informs the media that Anika is married to him. Pooja claims to be the sister of Anika, while Shivaay has another concealed information to reveal. Watch today's teaser to find out if Shivaay would be able to prove his point or not.
As you would have noticed from the teasers, there are proofs that Game of Love has lots of vibes that will keep every home entertained. So, as each teaser airs on Star Life at 20:00 and 20:30, watching the soap opera with your friends and loved ones would be one of the best ways to enjoy this drama series.
READ ALSO: Isidingo Teasers: August 2019