What would you make of it when a fifteen-year-old excuses herself to skip classes and take part in a sports competition? Cori Gauff, the fifteen-year-old tennis player became the centre of attention after she beat the tennis idol Venus Williams on 1st July,2019 in the first round of Wimbledon. Since then she has been the centre of everyone's attention for proving her brevity in the game.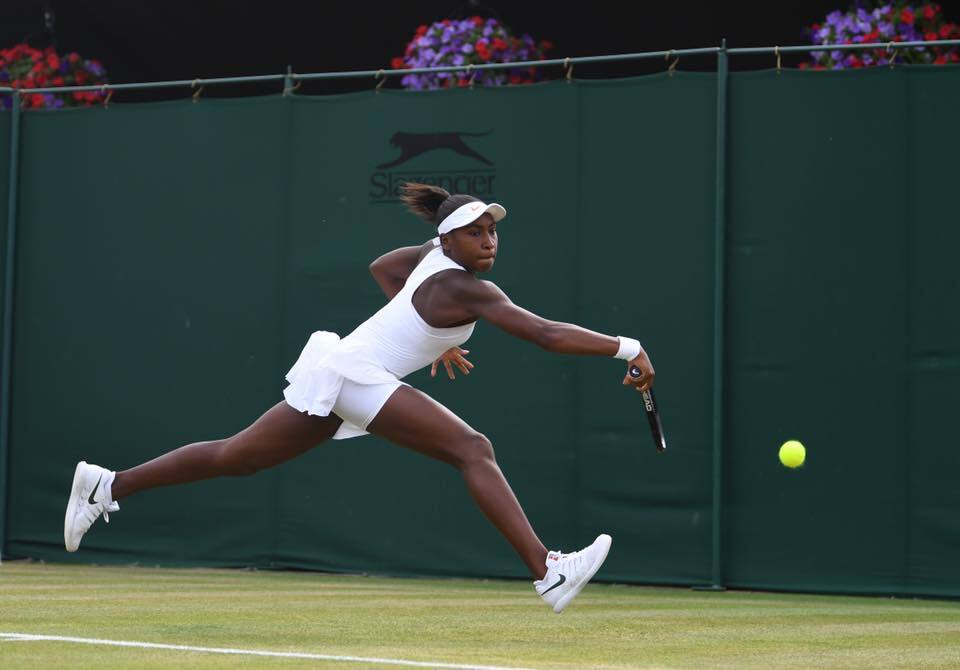 To many, Cori Gauff is a champion who made it at a very tender age. However, there is so much about her that you might be interested in knowing, especially since she is already an icon to be celebrated. Going through her journey in the sport will reveal her background in the sport and how she made it to become the winner of the first round of Wimbledon in 2019. The youngest champion has had people whom she has been looking up to and have had a great influence on the person that she is right now.
1. She is barely 15 years old
Cori Gauff, who prefers to be called Coco, is s fifteen-year-old tennis fanatic. The young girl sat her Science examinations barely a week ago and scored a B. In an interview that she did after she had won, she said;"On my science test, I got a B. Today I'd give myself an A. Hopefully my next test I can get an A, but you never know." It goes without question that Coco is ambitious and is a go-getter.
READ ALSO: Wimbledon 2019: Watch Wimbledon live streaming free
2. She was born in an athletic family
Coco was born in Atlanta, Georgia. At the age of seven, her parents realized that their daughter had a thing for tennis and saw the need to help her grow her skill. Her father; Corey was a basketball player and one of the stars in the Georgia State University. Her mother; Candi, on the other hand, was a track star of the Florida State University. She was also among the best gymnasts in her team.
For the past seven years that she has invested in the sport, Corey, her dad, acted as her main coach. Besides training under her father's guidance, she has also been training at the academy that has had great influence in moulding the Williams sisters to who they are right now. That explains better how she ended up beating Venus Williams. Her mother too has played an important role in her life by being in charge of her homeschooling.
3. She was trained by Serena Williams' coach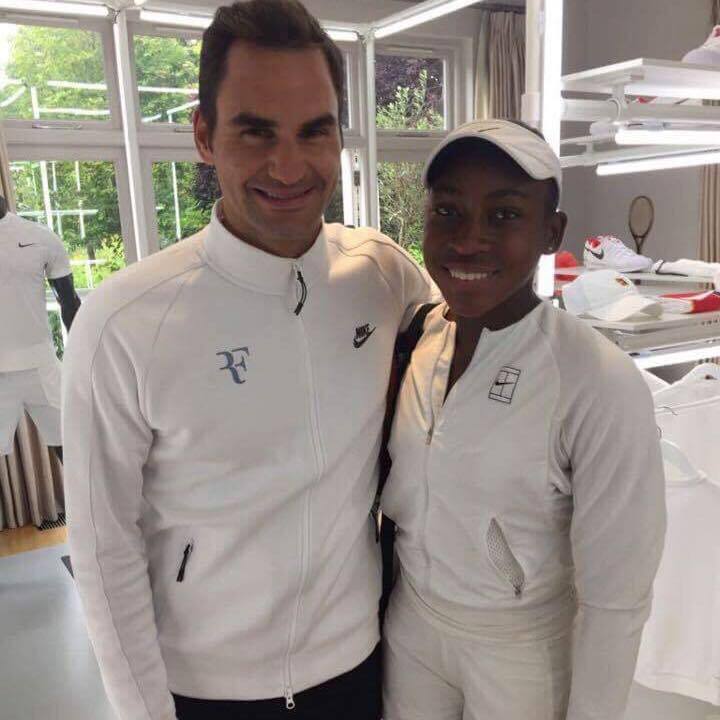 When she turned eleven, her skill in the game drew the attention of Patrick Mouratoglou, who is also Serena William's coach. She became part of Patrick Mouratoglou's Champ'Seed foundation, an opportunity that made her train with him in Nice, France. This became the road for her to bag big ad more significant awards.
4. Cori Gauff awards
At the tender age of fifteen, Cori is proud to have bagged the following awards;
Little Mo Nationals which she won at the tender age of eight.
USTA Clay Court National 12-under title of 2012. By then, she was barely ten years old.
Junior Grand Slam Title in France. Here, she was fourteen years old.
Orange Bowl International girls' 18s title. This was in December 2018. She broke the record by becoming the youngest athlete to win this award.
Beating Venus Williams in Wimbledon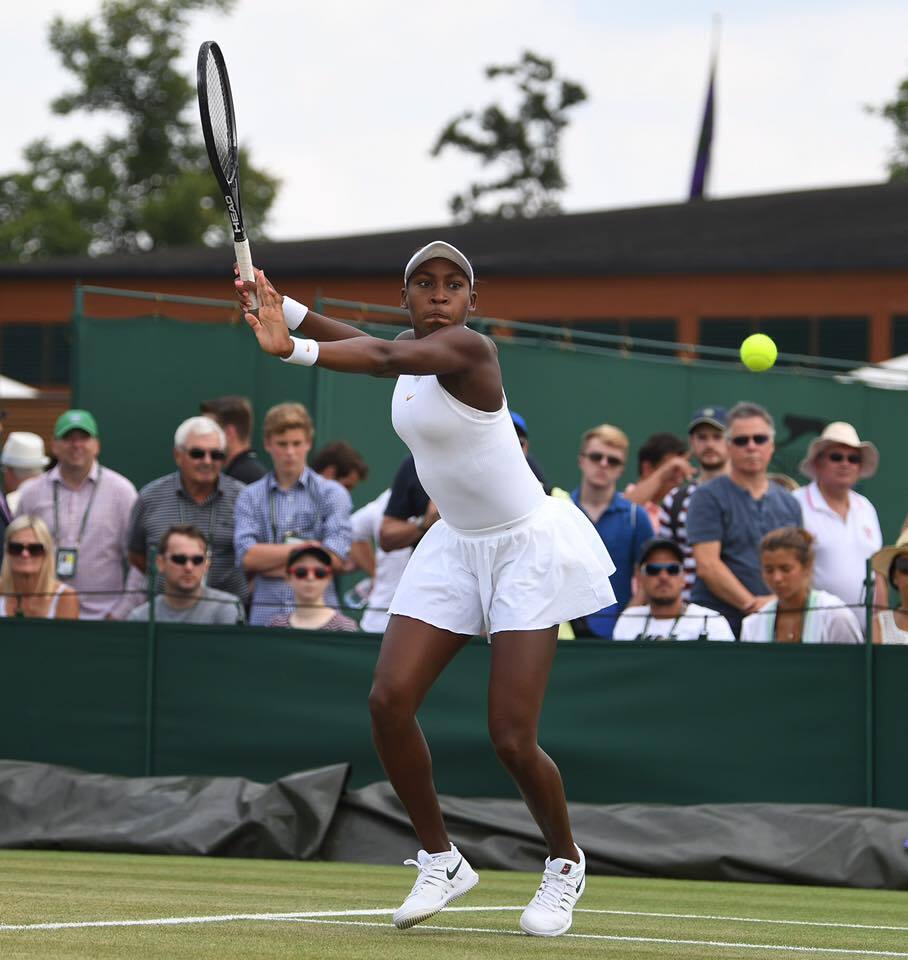 This is currently the biggest, most significant and the highlight of her awards. The fifteen-year-old became the talk of the world after she beat the thirty-nine-year-old Williams and jettisoned her from the title that she had made hers for five times. This explains why Cori Gauff's win was much of a big deal.
Venus Williams had been the winner of the singles title five times. Venus Williams who had been a member of the All England Club for more than two decades was set to play with a fifteen-year-old whose ranking difference was more than 269 ranking difference. Their age difference was also a topic of discussion since they were twenty-four years apart.
With all these constraints, chances are Venus Williams slacked because she was playing with the youngest professional opponent. Maybe she could not see the young girl beat her in the sport that she had been doing for decades. To her uttermost surprise, the young girl was more than willing to face her and bag the award.
The first set was tough. It, however, saw Coco beat her opponent. The scores for the first set were; 3-2. The second set proved to be tougher and no one seemed to be ready to let the other person win. At the end of the second set, the scores were; 5-4, with Gauff winning the two sets. That is how she ended up beating the tennis idol and earning herself the biggest title. That is also how she broke the record in tennis to become the youngest tennis player to win a match at Wimbledon.
Winning this match was not an ordinary thing to her. In as much as she was hoping for the best and trusted her gut, she was not sure about beating Venus Williams. When she was declared the winner, you could tell the disbelief in her face.
During the post-match conference, she said, "I literally got my dream draw, so I'm just super happy I was able to pull it out,"
Chanda Rubin on Cori Gauff's win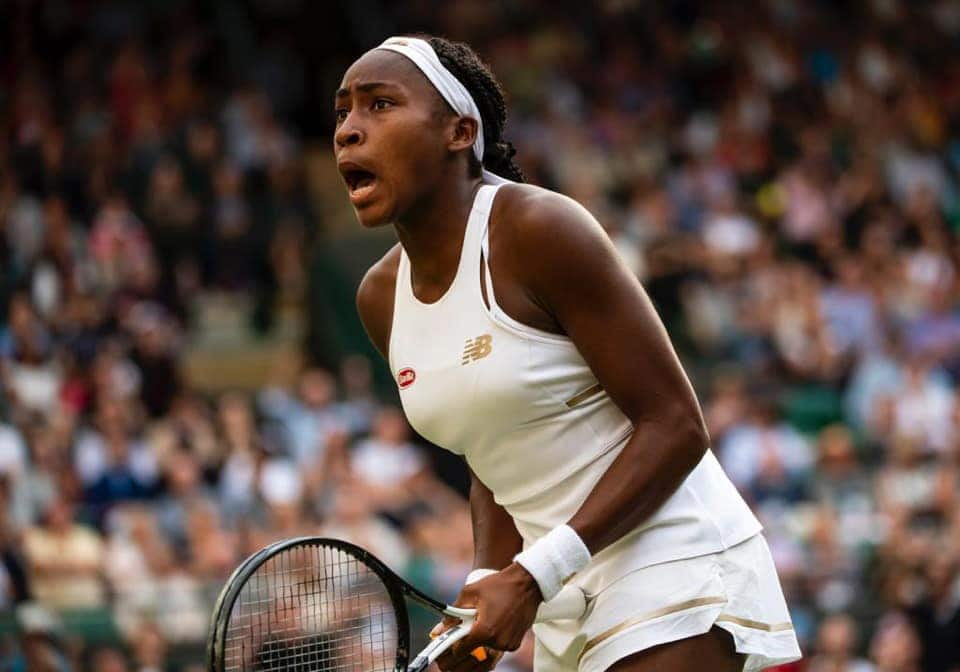 Apart from her parents and trainers, Gauff's career attracted the attention of Chanda Rubin; who is former Americas number six. He had been following Coco's career closely and when she won, he made the following remarks regarding her win; "Just 15 years of age, her very first Grand Slam main draw, a first Wimbledon main draw, against a Venus Williams who played a good match". He then concluded by saying; "I think we're seeing a champion in the making here".
Winning these awards depicts how a big thing can come out of trusting your baby steps. Cori Gauff has won the biggest and most significant awards by beating Venus Williams in the first draw of Wimbledon. At her age, she is set to earn more than $1 million in 2019.
READ ALSO: