What is Women's Day South Africa and why do we celebrate it differently?
What is Women's Day and why is it celebrated? We are all conversant with the UN International Women's Day that is commemorated annually on 8 March. In South Africa, however, there is another national day that is set aside to celebrate women, which is separate and different from the one mentioned above. So, what is Women's Day South Africa and why do we celebrate it differently?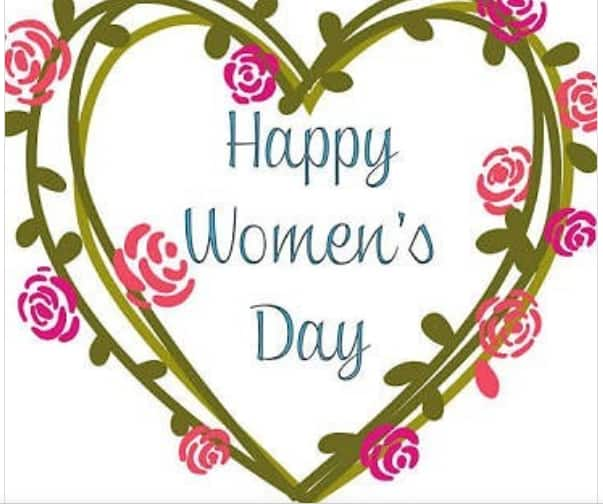 Is women's day a public holiday? Yes, in South Africa, the National Women's Day is a public holiday that venerates the contributions of women witnessed in 1956 and how those actions resulted in the attainment of freedom and equality. Let us take a look at what the National Womens Day South Africa is all about.
READ ALSO: Public holidays South Africa
When is Women's Day?
The day is marked annually on 9 August. The whole month of August is widely popularized as women's month South Africa when accomplishments of women in the country are celebrated and honored.
What led to the 9 August holiday?
In 1956, Lilian Ngoyi, Albertina Sisulu, Sophia Williams-De Bruyn, and Helen Joseph lead a group of 20,000 women in a march to the Union Buildings in Pretoria. Many of the women in the march carried the kids of their white bosses on their back. After arriving at the Union Buildings, the women handed over petitions that had over 100,000 signatures to the Prime Minister. After doing so, they stood there for 30 minutes in silence and then sang a song that includes the celebrated line 'you strike the women, you strike a rock.'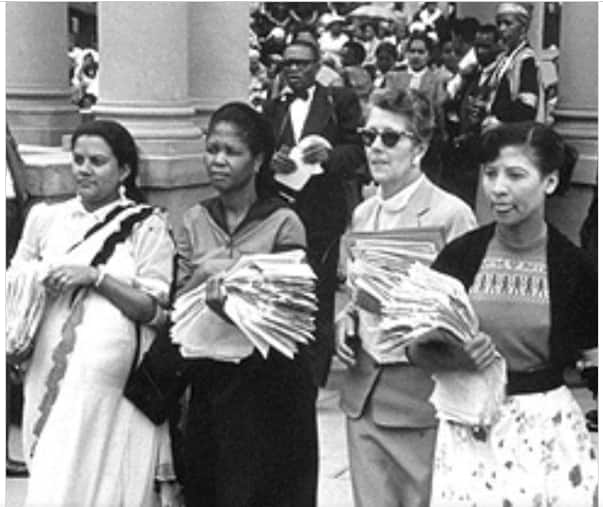 The main reason for the rally was to protest against discriminatory legislation that required the black South African to carry a pass and their movements were restricted to designated areas only. The pass formulated under The Population Registration Act aimed at preserving population segregation, monitoring migrant labour, and controlling urbanization during the apartheid period.

National Women's Day in SA was first inaugurated in 9 August 1994 after the country attained its independence and has been celebrated to date. During its 50th commemoration in 2006, the protest was reenacted alongside many of the struggle heroes.
Why do we celebrate Woman's Day South Africa differently?
While other nations stick to the March 8th International Women's Day, we have a second one in August. Here is why SA has a customized Woman' Day celebration:
1. Tribute to struggle veterans
Womans Day venerates the struggle by female veterans in fighting discriminatory legislation. These women from varying ethnic backgrounds came together and risked getting arrested to foster change and their efforts were not futile as it eventually paid off.
2. National Womans Day highlights the plight on women in modern society
During women's month in South Africa, several key issues affecting the female gender are given the attention that THEY deserves. For instance, to date, women still encounter domestic violence, unequal pay, sexual harassment in their work stations, parenting issues, schooling for girls, and sanitary towels among other issues.
A key example of how Womans Day South Africa has resulted in noteworthy advances is the fact that before 1994, there was only about 2.7% representation of women in the parliament. This figure has doubled and women now hold up to 48% representation across the country.
3. Womens Day South Africa honors the role of women played in shaping SA society
The protest on August 9, 1956 reminds South Africans of the heroic women who sacrificed themselves to bring change to the country as well as those trailblazing women that are continuously doing amazing things to steer the country forward.
How to celebrate Womens Day
There are various reasons to celebrate Women's Day. Note that Womans month is not an anti-man month. Instead, it is the best time to concentrate on empowering ladies, as well as supporting each other. Issues that affect women such as rape, gender-based violence, sexual assault, and domestic abuse should be discussed at length. To celebrate this important public holiday
You can either attend or view on the television the speeches by the country's government officials. The themes in most of speeches revolve around women in world, humanitarian causes, politics, education as well as other sectors.
Secondly, you can mark WomensDay by taking a tour of the Union Buildings in Pretoria where the 1956 march was held.
Do not forget to gift and send motivating Women's Day messages in South Africa to all the ladies who have impacted in your life. On Women's Day South Africa 2019, you can prepare a meal or take your favourite woman to a place that they will love.
READ ALSO: 30 best Mother's Day gift ideas in 2019
South Africa, for the longest time, was a land filled with discrimination of various sorts during the apartheid period. However, women had a big part to play in eliminating the ill-famed pass laws thereby creating one of the national days in South Africa. As such, visiting the country in Women's Day or during the month of August is a great opportunity to learn and appreciate the brave veterans that stood against tyranny. Happy Women's Day to all great wives, mothers, sisters, bosses, and friends!
READ ALSO:
Human Rights Day South Africa 2019: 10 important facts with pictures 2019
30 best Happy Mother's Day images, quotes and messages
50 Most Moving Mother's Day Quotes and Sayings Ever (with Cute Images)
Day of Reconciliation, meaning, history, facts, and quotes
Freedom Day South Africa 2019: History in pictures
Source: Briefly.co.za