Complying with Schengen visa requirements is a must if you are to enjoy the beautiful vistas that Schengen countries have to offer. The beauty of it is the fact that a Schengen visa allows you to hop across 26 European countries during your stay. The question you may be having for now is, how do I apply for a Schengen visa?

Europe is a fascinating continent with rich cultures, long histories, and it stands out as one of the most favorite travel destinations. For a long time, tourism has remained steadfast in Europe. Amidst scaring challenges like terrorism, the continent has managed to maintain a robust travel demand, which is a testament to the European Union's commitment to promoting the industry.
If you are a seasoned traveler, then you must have taken a Schengen visa at one point or another.
But if it is your first time and you have your eyes set on an explorative adventure of Europe, then you better start looking at your visit entry permit options. A Schengen visa is what you will need if you are traveling to any EU state that is a member of the Schengen area.
The Schengen entry permit covers 26 European countries that constitute what is also commonly referred to as the Schengen area. The European countries included in this area as follows:
Czech Republic, Austria, Belgium, Estonia, Switzerland, France, Germany, Poland, Greece, Iceland, Italy, Latvia, Liechtenstein, Lithuania, Hungary, Denmark, Malta, Norway, Portugal, Slovakia, Slovenia, Spain, Sweden, Netherlands, Luxembourg, Poland, and Finland.
It is easier to get a Schengen visa for some EU member states than others. For instance, the application process for a German Schengen visa is much easier than applying through other EU member states.
So if you are a tourist planning to make a German visa application, what you will be applying for is a German Schengen visa.
READ ALSO List of travel agencies in South Africa
What you need in the process of acquiring a German Schengen visa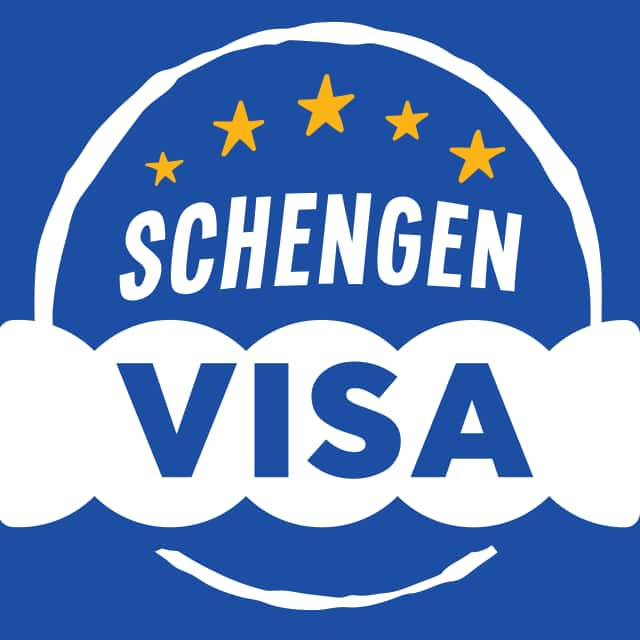 1. To start with, you will need to establish the purpose of your visit. Your visit can only fall under one of four stipulated categories.
Visit
Study
Business or work
Permanent residence in Germany or other Schengen countries.
2. For any short visit to Germany or any countries of the Schengen area, you will need to download the Schengen visa application form. You can also opt to fill the form electronically and then print a hard copy.
3. Two clear-faced passport size photos with a bright background will need to accompany your visa application.
4. Your passport must have at least two blank pages. Your previous visas with a validity date of beyond three months before return date will be required.
5. You will need insurance coverage for the duration of your stay at a minimum of 30,000 Euros for Germany and the entire Schengen area
6. You will be required to provide a cover letter highlighting the purpose of your visit. You will also need to attach your flight details indicating flight numbers and dates of entry to Germany and the time you intend to exit. You will be required to provide your itinerary for your entire stay.
7. Your requested plan will include hotel bookings for the whole duration of your stay. You will need to demonstrate proof of your civil status by way of producing a birth certificate, marriage certificate, or spouse death certificate.
8. Last but not least, you will be required to show the ability of financial self-sustenance for the duration of your stay. The proof can be through a bank statement. It should demonstrate that you can afford 45 Euros per day for the length of your stay.
READ ALSO: Lira's got the travel bug: Shares snaps of her previous trips abroad
How to go about your Schengen visa application Cape Town

Now that you have a clue as to what the requirements of a Schengen visa entails, how to apply for a visa need not be a challenge.
We now look at how to go about the Schengen visa application South Africa.
1. Visa Requests can be made within 90 days to a minimum of 3 weeks before your intended departure date. It is imperative to note that applications for this visa are applicable only if your center destination is Germany.
2. You will need to book an appointment with the visa application center nearest to you. You can opt for the online application or via the call center telephone number. In case you do not have a passport, you can also make an online passport application.
3. You will receive a provisional appointment via email and payment information. Once you show proof of payment, then your appointment will be confirmed. Schengen visa cost South Africa is as shown below. Bear in mind that all the Schengen visa cost payments are in ZAR and as follows
EUR 60* Fees for Adults
EUR 35* Fees for Minors
ZAR 380 per application for application Service Fees Visa link
Be sure to make your application in the correct district to avoid incurring unnecessary courier fees.
4. You can expect to receive a link with the necessary visa application form in your email shortly after. The email will also highlight all the other documents that you require for the application.
5. You will need to submit your request in-person to your selected visa application center. You are advised to arrive 15 minutes earlier for your appointment for expedient service. In case you are late, you will have to book another appointment, which could affect your departure dates.
6. Under the Schengen codex, 15 days is the allowed processing time for your visa application from the date of receipt. It is prudent to factor in 1 extra week for your application's transit from the German mission to your visa application center.
7. When a decision is made regarding your Schengen entry permit, you can expect to receive the information of the outcome via an email and SMS. The information will also include when to collect your passport as well as any other accompanying documents. The collection will be from center where you made your application.
Once you receive your documents, be sure to double-check the following details:
That your details are correct
Confirm that your travel dates are valid
That it correctly outlines your reasons for traveling
Traveling for a visit to Europe should be on everyone's bucket list. The sites and sounds of Europe's beautiful cities are full of history and humanity to enjoy. The Schengen Area is a treasure trove of beauty and wonders for the travel enthusiast. It is fantastic to think that you can tour all the Schengen countries under one visa provided you meet the Schengen visa requirements.
READ ALSO: