Is WhatsApp, Facebook or Instagram down? Use these popular alternative apps instead
Notable among popular social media apps around the world are WhatsApp, Facebook and Instagram, but the unfortunate happened when all of them "crashed" in one day. At the time of the event, tens of thousands of users could not load content including videos, photos, and statuses while users of WhatsApp found it challenging to send and receive messages. While this can feel disgusting, get to know about similar apps that can provide you with the same (if not better) services like these giant social media apps.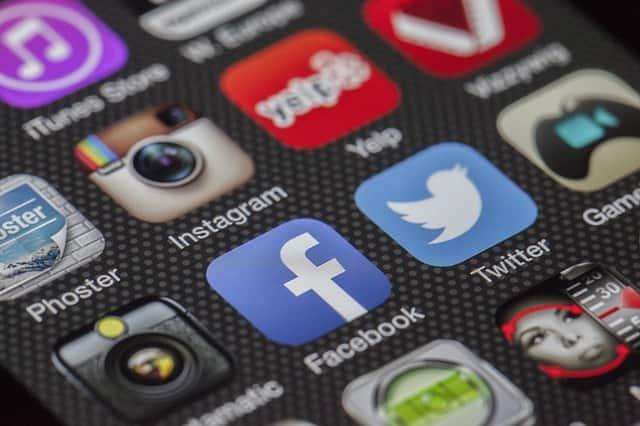 The technical issues experienced by the Facebook-owned social-networking apps, according to DownDetector, a monitoring service website that use to measure how popular websites thrive, began on Wednesday morning. According to them, the hiccup started around 12:00 GMT, and it affected thousands of users all over the world with North America and Europe mostly impacted.
The downturns of WhatsApp, Facebook, and Instagram
Why the trio of these Facebook-owned social networking apps stopped working at the same time is yet to be known as the owner of the apps has not revealed the cause behind the mishap to the public. If you will recall, unfortunately, this is not the first time that the issue would be happening. In the first quarter of this year, a similar event occurred, and it lasted for about 24 hours, even though the outage was blamed on a "server configuration change". Based on the unfortunate incident, an estimated number of 2.7 billion people were said to be affected.
READ ALSO: How to use confidential mode in Gmail accounts
Also, according to Business Insider, some Facebook users experienced a similar challenge with reports from more than 13,000 people on May 29th. Then, another 9,000 people were reported to encounter related technical issues when an outage occurred on April 14th. However, instead of waiting until this consistent technical issues hit you, there are other social media apps that you can make use of that serve similar purposes.
What other app is similar to WhatsApp?
While you do not have to wait until WhatsApp totally cuts you off or hinders you from messaging your loved ones, here are some other useful apps that function like WhatsApp, if not better.
1. Telegram
Telegram is a cloud-based messaging app that you can use on different devices at the same time. An interesting thing about it is how it synchronises the numbers on your phone without stress. It is a fantastic app that small teams and business users will it find so much usable even when sharing photos and videos as well as files. Telegram focuses on speed and security, and it is simple and free to use. Then, if you do not want to store your data on your device, you can store it on the cloud.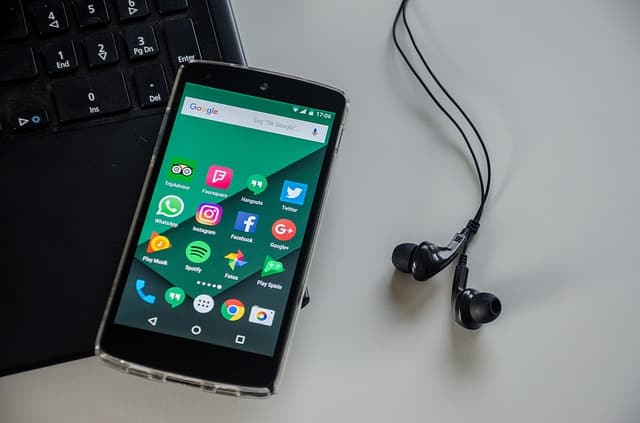 2. Viber
As a mobile messaging service, Viber enables users to send text messages and also place phone calls to other Viber users at no charge. Interestingly, the free VoIP and instant messaging app works well with different mobile operating systems, and like WhatsApp, Viber has end-to-end encryption for every communication. Long before WhatsApp started video chats, Viber makes voice and video calls available to users and good enough, for whatever message or video messages that you send, you can set a time for when it would delete.
Other apps similar to Instagram
If you want to stay connected with friends and loved ones without having your communication interrupted on photo sharing apps like Instagram, here are some worth-considering apps for you.
3. Twitter
Twitter is one of the fastest-growing social media networking apps around. Like Instagram, it allows you to send instant messages and videos with an opportunity to connect with friends and loved ones. People can like your posts and comment, only that there is a limit to the number of characters that you send at a time.
READ ALSO: Cell C LTE APN settings and configuration process
4. Snapchat
What is Snapchat and how do you use it? Snapchat is a messaging app like Instagram, which lets you exchange videos and pictures (also called snaps) with others. Advertised as another type of camera because of the functions that it plays which are taking pictures or videos, you can add filters and other effects, and then share with your friends. After customising your snap, you can add up to your story and allow your friends to view it for the next 24 hours. Also, you can group stories and texts that everyone can contribute to if possible.
5. Pinterest
Your next option as against Instagram is Pinterest, and good enough, some of the features available on Instagram are also available on this messaging app. What are the benefits of using Pinterest? A fantastic feature about Pinterest is the fact that it allows for an organisation of your thoughts. Just as it works with Instagram, Pinterest as a social network will enable you to connect with people through comments, likes, and repining of a content that already exists. It is an app that business owners will find very useful.
Is there a social media alternative to Facebook?
Even though Facebook is a popular social media networking app with millions of daily users, unfortunately, some people are yet to discover Facebook alternative apps. For your information, as against tying yourself down with Facebook, here are some social media networking apps that you will fall in love with when you consider their features.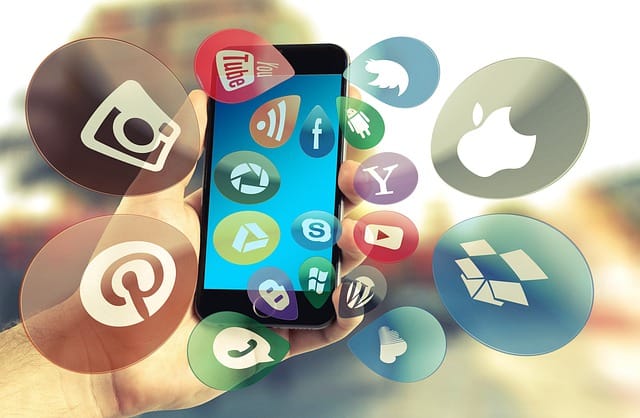 6. Tumblr
Tumblr is a very easy-to-use blogging platform that allows you to do more than blogging. Like Facebook, the posts of any user that you follow appear on a dashboard. And on your part, you can post short quotes, videos, and pictures that people can follow, reblog, comment, and also like. This makes the two-way "friend" model that Facebook operates on possible on Tumblr. Then, like Facebook, where you can only change the images called your profile and cover photos, you can customise how your blog page and make it look like on Tumblr with thousands of themes available to use.
7. Google Hangouts
Google Hangouts is a Google social networking platform that operates like Facebook and allows users to share updates selectively among various groups, also known as circles. These circles may include your friends, family members, colleagues at work, and people with similar interests. There are special features that enable you to do various things. Apart from the fact that you can video chat with as much as ten people at a time and you also have the opportunity to group chat via text messages.
However, while the messaging app would be shut down by October this year, it has been reported that it would be replaced with Hangouts Chat and Hangouts Meet which gives you opportunity to still connect with friends.
With the information on alternative social media networking apps presented above, you can now see that you can stay connected with friends and loved ones without facing any "communication seizure" caused by the trio of WhatsApp, Facebook, and Instagram.
READ ALSO: Best Vumatel packages 2019
Source: Briefly News