A young man has been set free after a High Court Judge quashed his 14-year jail sentence for illegally entering the Mole Game Reserve and breaching some sections of the Wildlife Reserve Regulation.
PAY ATTENTION: Click "See First" under the "Following" tab to see Briefly.co.za News on your News Feed!
When ex-convict Hamza Osman was freed from the Tamale Central Prisons, he first gazed up to the sky, smiled broadly and headed off to the Commission on Human Rights and Administrative Justice (CHRAJ) in Tamale to bid them goodbye.
"I don't want to sleep in Tamale again," Hamza told the Northern Regional Director of CHRAJ, Lawyer Stephen Azantilo, when he visited him.
"Prison life is too bad. Even dogs will not eat the food we eat there. Just on Monday (July 1), I was sent to the hospital. My drugs are still in the bag. The doctors say I have acute malaria," Hamza Osman recounted.
On Tuesday, July 2, a High Court Judge in Tamale presided over by Justice Osei K. Gyamfi quashed the sentencing of Hamza Osman, who was jailed 14 years by a Magistrate Court judge in Bole in December 2015.
The court agreed that the magistrate court judge exceeded his jurisdiction with the judgment.
According to the facts of the case, Hamza Osman was convicted on four offences for illegally entering the Mole Game Reserve and breaching some sections of the Wildlife Reserve Regulation.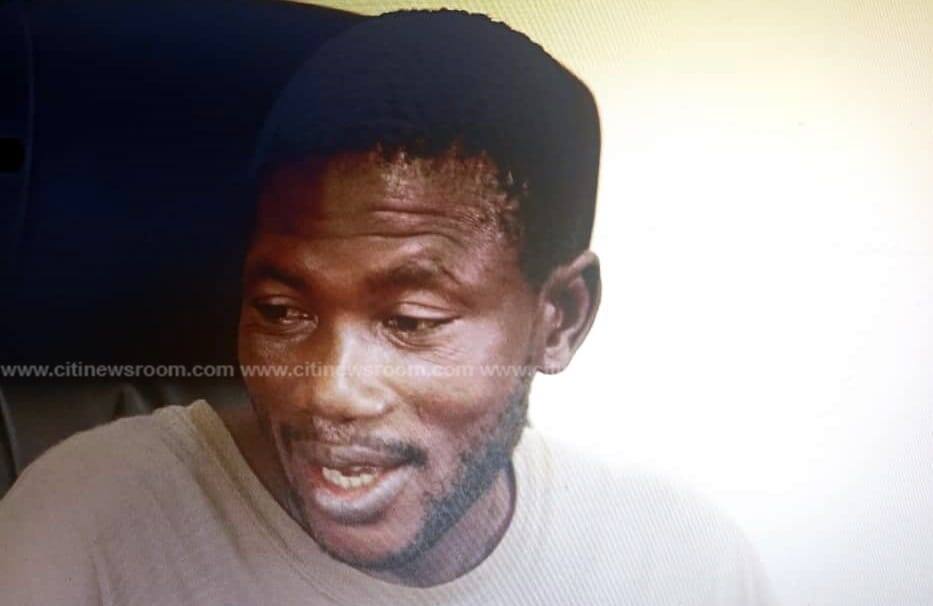 PAY ATTENTION: Do you want to know what's trending on Briefly.co.za? Join our WhatsApp group today.
But Hamza Osman, who had already served close to four years at the Tamale Central Prisons, got his relief when the Commission on Human Rights and Administrative Justice (CHRAJ) carried out monitoring services at the prisons and detention centres earlier this year.
Lawyer for Hamza Osman, Stephen Azantilo, who is also the Northern Regional Director of the Commission, told the court that the judgment was harsh, excessive and unlawful.
"The four offences slapped on the applicant amounted to only three years' imprisonment," lawyer Azantilo argued.
READ ALSO: From village boy to tech genius after creating ground-breaking app
"The convict should be released immediately and any attempt to keep him in detention amounts to disregard for rule of law in Ghana," he further argued, which the presiding judge, Justice Osei K. Gyamfi, upheld and directed that Hamza Osman should be released within 24 hours.
Hamza Osman's life whilst in Prison
During his time in the Tamale Central Prisons, his freedom was limited.
He alleged that his phone was taken and destroyed right in front of him.
His mother died just during the first year in jail and Hamza could not bury her.
Two years later, in June 2019, his father also passed on and was buried in his absence.
His farm has been encroached upon by others and his business destroyed, he told Citi News.
His three wives and children all now live in abject poverty.
Bribery allegations
Hamza Osman and another person were arrested at the same spot in the reserve back in 2015.
The other person was released after a few days but Mr. Osman was allegedly sentenced without due hearing in court.
"Whilst sitting in the courtroom, I saw that the wildlife officials at Mole National Park handed bundles of money to the judge to prosecute me. And when the judge entered he didn't even ask me detailed questions. He didn't even pronounce my offences or the number of years I would be jailed in the court.
"The judge just wrote everything in the file and handed me over to the police to bring me to Tamale. Some of the police officers were surprised at the judge's ruling and asked if I had dated his wife," Hamza Osman angrily recounted.
Hamza Osman demands compensation
Hamza explained that the detention at the prisons has disorganised his life.
"I have lost so much. And the fact that I have been wrongly detained in prison, I will look for a lawyer to pursue this matter for me."
Enjoyed reading our story? Download BRIEFLY's news app on Google Play now and stay up-to-date with major South African news!