News of ASAP Rocky arrest in Sweden got his fans by surprise when the Swedish authorities detained him on the grounds of gross assault. The US rapper whose actual name is Rakim Mayers was booked into custody on Wed, July 3rd after several videos (including those posted by him) went viral showing him engaged in an altercation with a band of boys along a Stockholm street on Sunday, July 30. In one of the videos, the thirty-year-old rapper was captured dragging one of the boys by the shoulders and throwing him across the street. His team followed suit and descended on the man with kick and blows.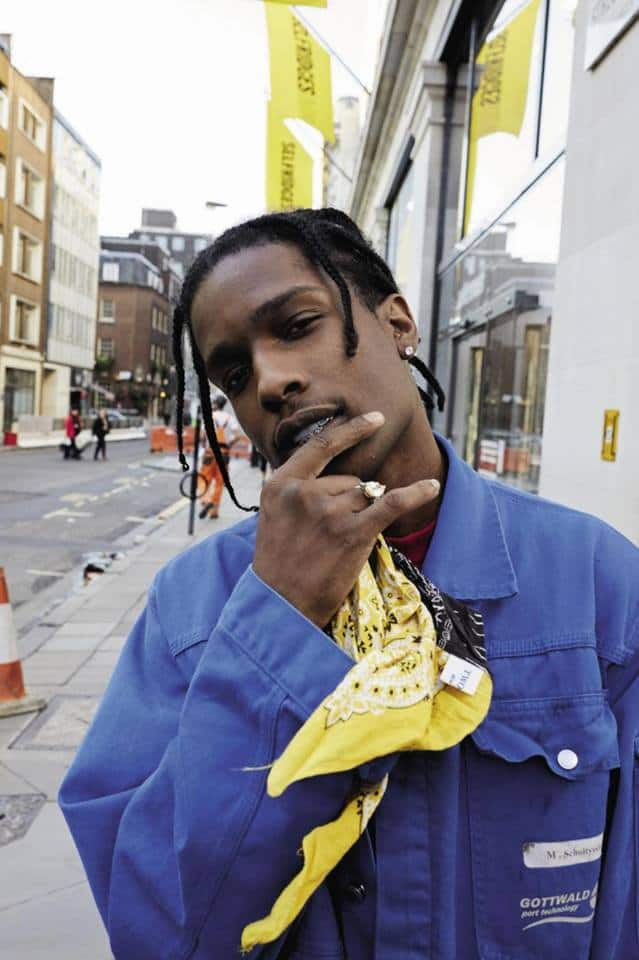 Rakim Mayers, also known by the stage name as ASAP Rocky is an American rapper, music video director, actor, model, and record producer. He adopted his moniker from the A$AP Mob hip hop group of which he is a member.
During the verbal exchange, there didn't seem to be communication because each group was speaking in their own language. At some point, though a member of the aggressors' gang can be heard complaining about his headphones in broken English.
Some two videos shared on Tuesday, July 2, by ASAP on his Instagram revealed that two youths had become a nuisance after trailing and bothering the rapper's entourage for a while.
One of the video footage shows that the musician had no motive of rubbing shoulders with the youth, leave alone getting into a real fist fight. His hefty bodyguard is seen ordering the intruder to back off to no avail. The lawless youth instead escalated his nuisance to the extent of smashing the bodyguard's head with the earphones. In the footage, you can clearly hear how the accessories slammed on to the bodyguard's head.
Alongside the video where ASAP and his bodyguard tried to reach a reasonable settlement, the rapper wrote,
"So a few drug addicts are not my fans, we don't know these guys, and we didn't want trouble, they followed us for four blocks, and they were slapping girls butts who passed, give me a break,"
In his second three minute video, he wrote,
"Hits security in the face with headphones then follows us,"
It is in this second footage that a woman is heard complaining of how one the men rudely groped her and her girlfriend's butt as they walked along.
The Swedish, the Swedish Prosecution Authority, argued that the rapper and his bodyguards should remain in custody as they( authorities) review the videos and gather more evidence because if freed, they could either flee the country or impede the course of justice.
The prosecution authority spokeswoman said that although the prosecutor has up to 3 days to file charges against an arrested person, ASAP's case might take a little longer because more information is required.
Incidentally, the embattled rapper was listed to perform with Cardi B at the Wireless Festival, which is running from Friday 5th through to Sunday 7th in London. Up till now, his record label rep has not commented on the unfortunate saga.
The fight took place as he was scheduled to make an appearance at a Swedish hip hop festival known as the Smash x Stadion
READ ALSO: Flex Rabanyan accused of insensitivity towards people who 'come out'
Rakim Mayers short bio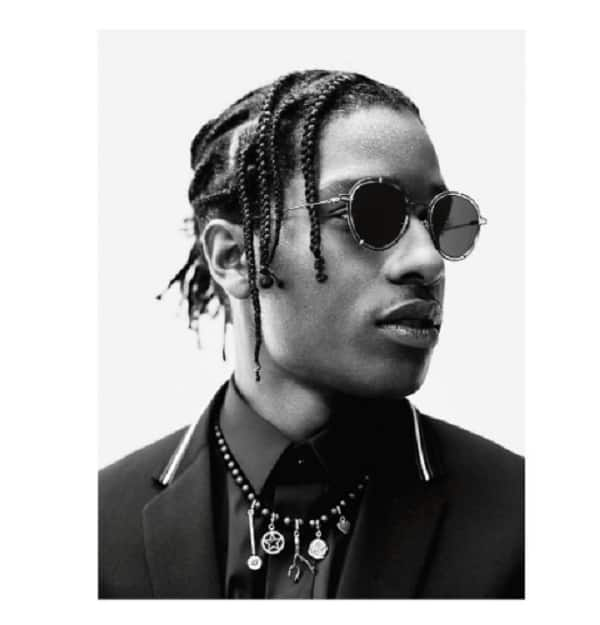 Real name: Rakim Mayers
ASAP Rocky age: 30years (October 3rd 1988)
Home City : New York City
Pet name: Lord Flacko
Agent: William Morris Endeavor
Occupation: Record producer, Rapper, song writer, actor, model, music & video director
Active years: 2007 till now
Genre: Hip Hop
ASAP Rocky height : 5′ 10″
How much does ASAP Rocky weight? : 72 kg ( 159 lb)
Early life and family
Rakim Mayers was born in New York City in Harlem on October 3, 1988. His father hailed from Barbados Island while his mother of the African American descent. Inspired by his elder brother, he started rapping when he was only nine years old after moving to Harrisburg in Pennsylvania. But, as is the case in many beginnings, Mayers was also hit by a series of misfortunes before finding his space in music.
At the age of 12, his father was jailed on charges of drug peddling, and he, unfortunately, died in 2012. His brother's death when he was only thirteen got him thinking faster, and it is after this incident that he decided to take his rapping talent to another level. He now turned to groups like Bone Thugs-n-Harmony, Wu-Tang Clan, The Diplomats, and others for inspiration
Even though drug peddling had claimed his father freedom and life, the young man had no choice but to also venture into the trade for survival at age 15. He sold the Bronx and crack as he moved together with his mother and sisters in shelters for the homeless
In 2004, he was jailed on Rikers island for two weeks on charges of peddling drugs. While here, he coincidentally shared a cell a fellow aspiring rapper called Casanova
READ ALSO: Zodwa Wabantu explains why she encourages her son to value education
ASAP Rocky songs and record labels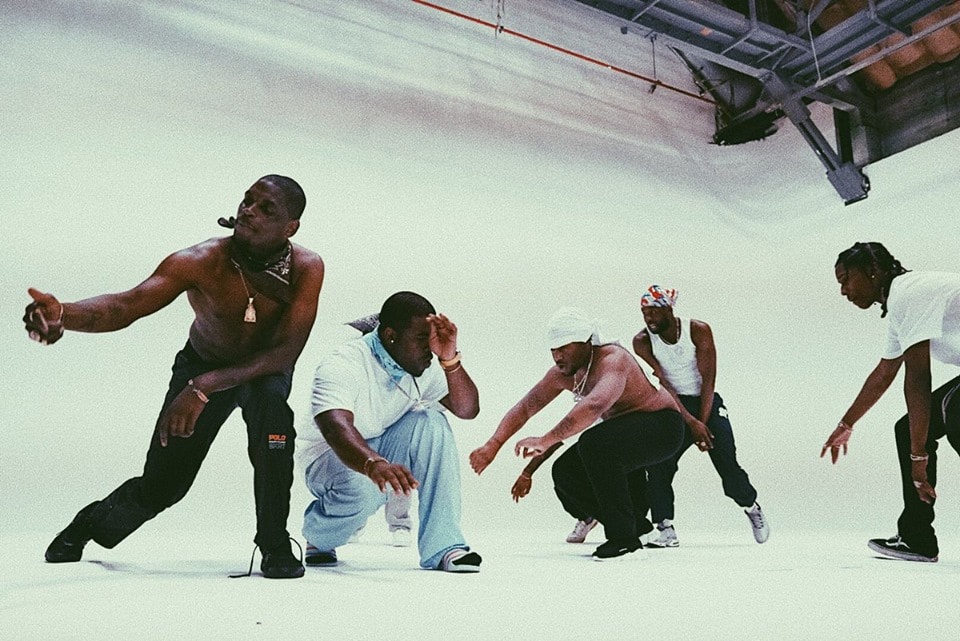 The ASAP Mob crew accepted Rocky in 2007. This was a collection bikers, fashion designers, music video directors, producers, and rappers who had the same interests in art, style fashion, and music. The group mentored him well, and in 2011, he released the single "Purple Swag" which became an instant hit in New York City. Soon after releasing the video for this song, he got attention from many other record labels.
And better things were just starting to unfold as in October of the same year; he released the mix tape Live. Love. A$AP and earned a 3 million dollar label with Polo Grounds Music and RCA Records. Shortly after this feat, he initiated a label with A$AP Yams naming it A$AP Worldwide. Rocky was nominated for the BBC'S Sound of 2012 poll
In spite of the A$AP Rocky arrest in Sweden, his fans all over world are optimistic that he will be set free to continue with the ASAP Rocky tour. After all there is compelling video evidence that the seemingly intoxicated youths were roaming with a motive of causing a breach of peace.
READ ALSO: