Those who followed the trend of events of the favourite Muvhango Teasers for the previous months can attest to the fact that the soapie teasers is a must-watch for everyone who wants his or her entertainment needs to be met. The professional actions of the actors and the creative scripting are simply second to none. Therefore, while Muvhango teasers TVSA continue to air, in this article, you will get to know what each of the episodes is about before they are broadcast.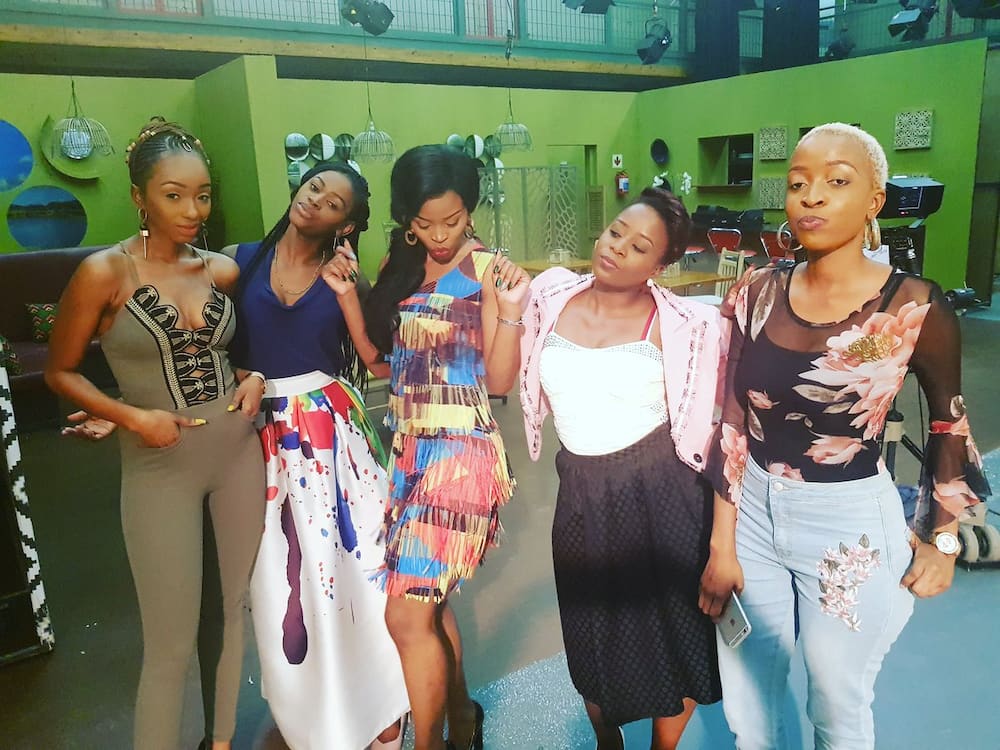 An interesting thing about Muvhango soapie teasers is that since it started airing, the teasers have further helped in reshaping the entertainment industry with the blend of trending issues and humorous but worth-learning scenes that are contained in it. While Word of Mouth Productions produced the soapie teasers, Duma Ndlovu is the executive producer.
Muvhango teasers August 2019
The following are the highlights of Muvhango teasers latest episodes for August.
READ ALSO: Muvhango Teasers: July 2019
Episode 3350 - Thursday, 1st of August, 2019
After Vhutshilo's admittance of the fact that he is losing his mind, Susan is stunned while Marang and James accuse and confront each of their exes concerning the unpleasant things taking place in their house. Then, Vho-Mukondeleli expresses the superiority of her health awareness to everyone.
Episode 3351 - Friday, 2nd of August, 2019
Susan goes the extra mile in saving her son, while Azwindini does not feel impressed. Also, Marang and James feel that someone who is seeking revenge is actually targeting them, and Vho-Mukondeleli forgets her duties because her health obsession has taken all of her.
Episode 3352 - Monday, 5th of August, 2019
Vhutshilo is experiencing some strange things to the level of being involved in a mysterious fatal incident. Then, Moliehi and James have an altercation which ended up in an assault, while Vho-Mukondelei is faced with a temptation of breaking off her health obsession.
Episode 3353 - Tuesday, 6th of August, 2019
What should you expect in Muvhango teasers today? A ghost from Vhutshilo's past faces him while Moliehi leaves off the assault charges that have been raised against James even though Marang questions the innocence of James. Also, Azwindini is faced with the need to make a decision that would transform the life of his son.
Episode 3354 - Wednesday, 7th of August, 2019
Mulondo returns and then goes through Vhutshilo, and James asks Marang to move in with him officially and takes things to the next level. Also, the social media group of Vho-Mukondeleli begins to make waves which are unpleasant in the Vhakwevho household.
Episode 3355 - Thursday, 8th of August, 2019
There is the likelihood that Mulondo is planning some things for Vhutshilo, but what they are is what nobody knows yet. Also, Marang cannot let off the feeling of imminent danger in the house of James. There is fear in Vho-Mukondeleli that Azwindini probably would have known about the insults uttered on social media.
Episode 3356 - Friday, 9th of August, 2019
Tenda seriously risks his life for Vhutshilo's sake while Marang fears that someone might be following her, and so, her life is at risk. A piece of scandalous information loots out to Teboho about the royal house.
Episode 3357 - Monday, 12th of August, 2019
Tenda cautions Vhutshilo from making the worst mistake of his life while James determines that he would put Moliehi where she belongs, but things did not go as envisaged. Also, Teboho and Vho-Mukondeleli are curious because of what happened to Vhutshilo.
Episode 3358 - Tuesday, 13th of August, 2019
Mulondo will not let his twin brother go while the engagement party of James and Marang ends up in a tragedy. Then, Mulalo decides to close down the WhatsApp group of Vho-Mukondeleli.
Episode 3359 - Wednesday, 14th of August, 2019
Vhutshilo surprises everyone and hands himself over, while the condition of Moliehi drastically worsens. Also, the time of Vho-Mukondeleli abruptly ends on social media.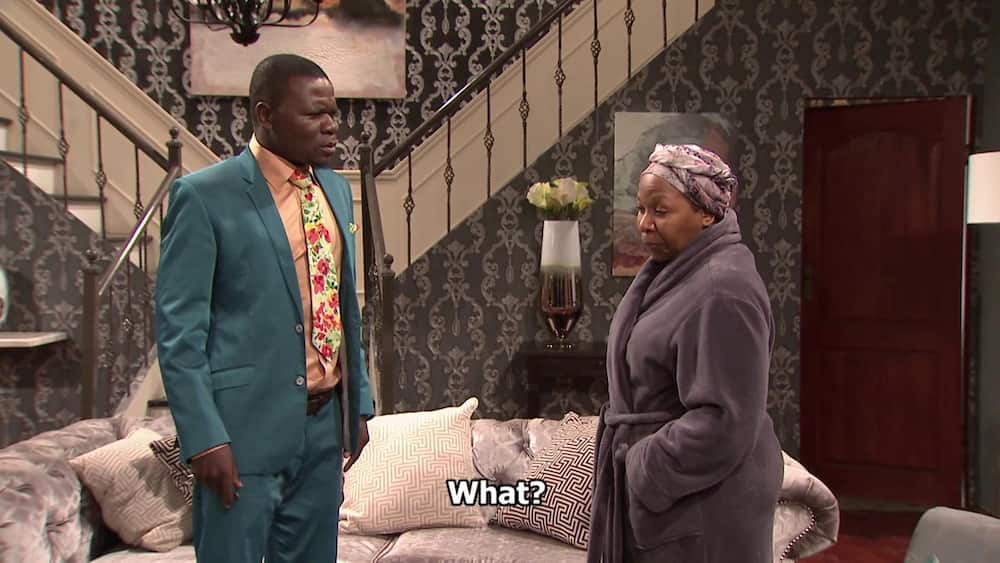 Episode 3360 - Thursday, 15th of August, 2019
Vhutshilo has decided to divulge the information to the sergeant about how Tshamano died while James is expected to react to the shooting of Moliehi. Sundani suggests that Dee should be allowed to go home.
READ ALSO: 5 best interracial dating sites in South Africa
Episode 3361 - Friday, 16th of August, 2019
The cutting loose of Vhutshilo seems to be an answer to the prayers of Susan while Skhu and James get into a noisy argument because of the condition of Moliehi. Then, Dee demands Tenda to pay for all the damages.
Episode 3362 - Monday, 19th of August, 2019
When everybody thought that Vhutshilo was off the hook, he was taken to custody, and the situation of Moliehi worsens as she goes through a life-threatening surgery. More so, Sundani feels disappointed after finding out that her family is too busy to get interested in her marriage.
Episode 3363 - Tuesday, 20th of August, 2019
Vhutshilo's fate gets sealed after the evidence presented points at him while Marang and James ask Seretse and Imani to be their witnesses while they tie a knot the next day. Sundani feels that Dee is after making peace, so, she makes her an offer.
Episode 3364 - Wednesday, 21st of August, 2019
For the sake of Vhutshilo, Mulalo, Tenda, and Azwindini present a united front while James is greeted with an unpleasant surprise on their wedding day from Marang. Also, Dee still feels bittered, and so deviously plans how to revenge on Sundani.
Episode 3365 - Thursday, 22nd of August, 2019
Mpho is left wondering after she had a disturbing dream concerning a white man while Thobile and Skhumbuzo make a discovery concerning their mother that shocks them. Also, Tenda plans a paradise honeymoon for Sundani even though Dee is plotting something against Sundani.
Episode 3366 - Friday, 23rd of August, 2019
Vhutshilo's fate seems to be sealed after leaving for the psychiatric unit while Gugu feels as though her life is meaningless after she reflected on all she has been through. The wedding of Tenda and Sundani ends tragically when Dee finds it difficult holding her peace.
Episode 3367 - Monday, 26th of August, 2019
The recurring dream of Mpho spells turbulence for the royal house while KK reveals his identity as Moliehi's proxy to the Zikalalas. Tendamudzimu kicks out both Dee and Sundani out of the house.
Episode 3368 - Tuesday, 27th of August, 2019
The dreams of Mpho manifest after a young man she saw in her dreams claims to be a Mukwevho while Gugu gets shocked after her ex-lover becomes present. Then, the tragic wedding of Sundani propels her to seek solace from Vho-Mukondeleli.
Episode 3369 - Wednesday, 28th of August, 2019
There was no entertainment from the royal family for the young man known as Kgosi who also claims to be a Mukwevho, while the love hole of Gugu becomes filled after reconnecting with her past lover. Vho-Mukondeleli takes side with Sundani against Mulalo and Teboho.
Episode 3370 - Thursday, 29th of August, 2019
A letter has been found which proves Kgosi to be a Mokwevho while Seretse expresses some signs of jealousy concerning the new lover of Gugu from the past. Also, when Sundani seeks intervention from her uncles, all she got was a rejection.
Episode 3371 - Friday, 30th of August, 2019
Based on the letter written by Kgosi, it shows that nothing is hidden from Vhangani while the jealousy of Seretse bubbles after threatening Gugu's new lover. Mpho invites over Sundani for consultation, and in the process, Sundani lays everything bare.
Get connected to your favourite Muvhango teasers as they air every week on SABC2 between Monday and Friday at 21:00. With what you have read so far, there is no doubt in the fact that more is yet to come from the stable of Word of Mouth Productions. Therefore, you can always watch out for the highlights of Muvhango teasers next month as you stay connected to this site.
READ ALSO: Untold details about the life and death of Michael Jackson